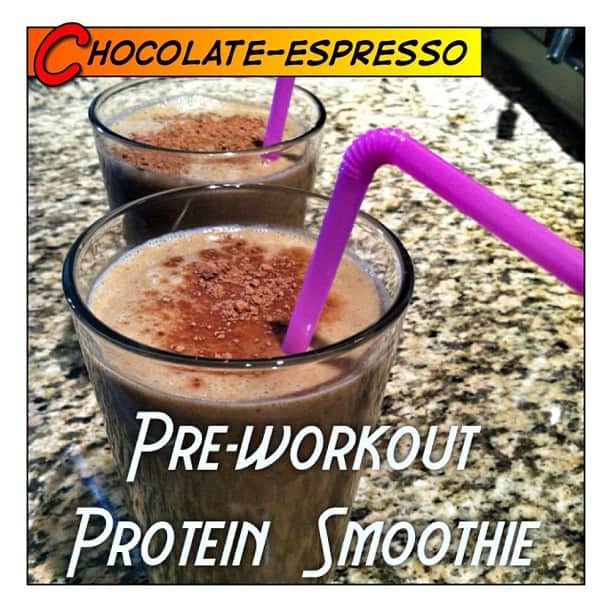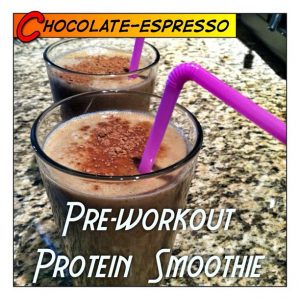 In a recent post, I talked about how a little caffeine pre-workout can help boost your fat burning capability.
So here's an easy smoothie recipe that features caffeine from dark chocolate (cacao) and a little coffee!
I wouldn't recommend this too late in the day as caffeine can really impact your sleep if you consume it too late in the day.
I love this quick and easy blend and it really satisfies my chocolate craving too!
---
Chocolate-Espresso Pre-Workout Protein Smoothie
Yield: 1 serving
1 serving (32 grams) I ❤️ Chocolate Protein
1 cup unsweetened almond milk (or non-dairy milk of choice)
2 tsp cacao powder
1 apple or pear
1-2 shots espresso
A little ice
Blend. Drink. Pow!
Nutrition Facts
Calories per Serving:

250
---