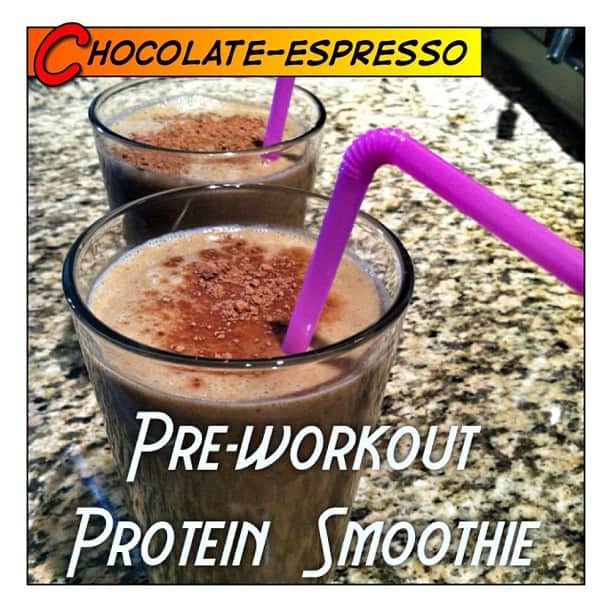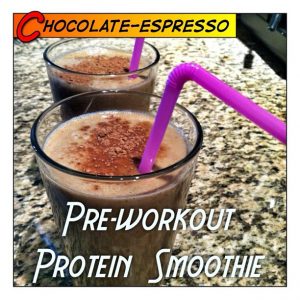 Drink this. Then go crush it!
Chocolate-Espresso Pre-Workout Protein Smoothie
Yield: 1 serving
You will need: blender, measuring cups and spoons
1 scoop chocolate protein powder
1 cup almond milk (coconut milk would be awesome too)
2 tsp cacao powder
1 apple or pear
1-2 shots espresso
A little ice
Blend. Drink. Pow!
Want to know how caffeine before a workout can assist your fat loss goals and help you get more out of your workout? Read this.