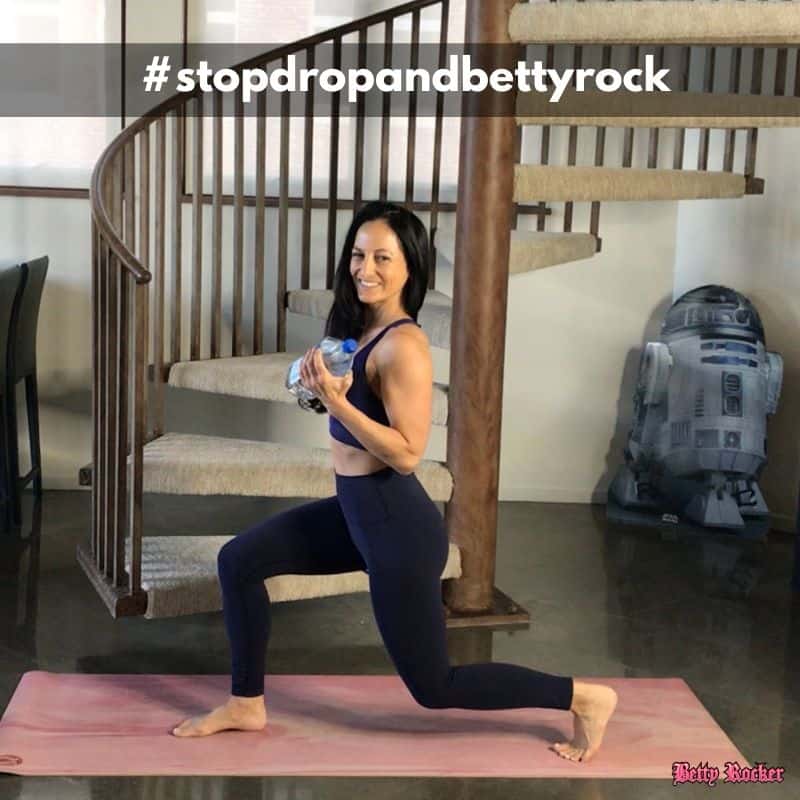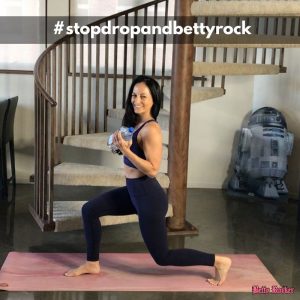 Welcome back Rockstar!
Ready to keep the momentum going with Day 2 of the 5-Day Home Workout Challenge?
(If you haven't done day 1 yet, you can find that here.)
Today we'll be toning and sculpting our ABS and UPPER BODY with moves you can do at home! 
Here's what you'll need:

1. A little space to move
2. A chair or ottoman or step
3. Weighted objects: water bottles, water jugs, laundry jugs, or dumbbells
---
As always, I'll walk you through form cues and modifications so you can be where you're at and make it your own. Let's do this!
---
Be sure to check in and let me know you completed today's workout below – and share this challenge with your friends and family!
---
Let's talk about
SLEEP

.

It's #1 on my list, especially right now, because of the impact it has on helping us recover from stress, our workouts and renew ourselves for each coming day.

For a great read, check out How to Sleep for a Leaner, Longer, Healthier Life!

If you wanted to choose which of the 4 Pillars of Health to focus on the most, this would be the one I would optimize EVERY TIME, which is why I am SO excited to announce that my newest supplement Whole Sleep is now available for you!

Whole Sleep is a blend of 9 herbs and organic compounds that support your body's natural sleep cycle – working with your body to promote GABA, the neurotransmitter that promotes relaxation – and serotonin, the hormone that promotes a feeling of calm and well-being.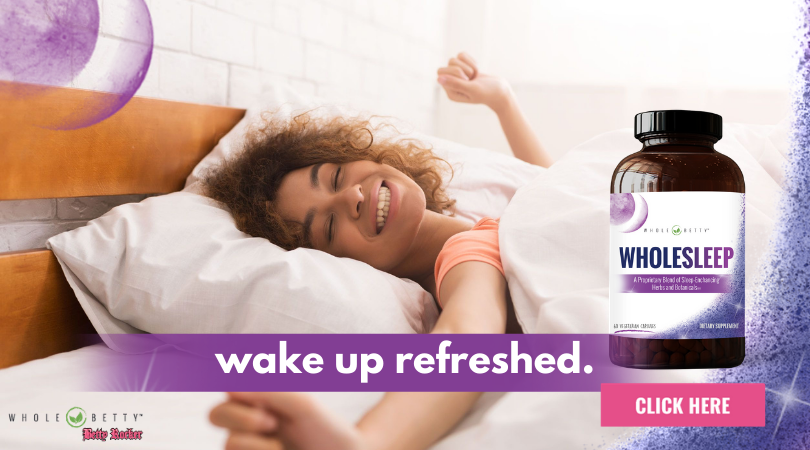 It will help you fall asleep – and stay asleep – so you wake up refreshed and energized, and ready to ROCK your day without the after effects commonly associated with sleeping pills.
Learn more about each ingredient in Whole Sleep, and see if this would help you right here.
---
Abs and Upper Body Sculpt
Click to expand and see all workout move descriptions.
Format: Perform 3 rounds for the prescribed amount of time and reps. Rest as needed. 
Move 1: Cactus Arms (bridge hold) (0:45-1:00)
Come down to your mat, back is flat to the ground pressing your low back into the floor, core engaged with your knees bent.
Bring your arms to an upright 90 degree angle position, pressing your shoulders and elbows into the floor.
Slide your arms as far upward as you can while maintaining elbow and shoulder contact with the ground.
Slowly slide back down to 90 degrees and repeat.

Pro Tip: Add a bridge hold by pressing your heels into the floor, squeeze your glutes, keep your core tight and lift your hips up into the air and hold. 
Move 2: Plank Walk Out to Knee ins/side knees (5-7)
Begin in a tall plank position with your core engaged and shoulders stacked over your hands
Brace your core and bend your left leg, bringing your knee into your chest and back out. Repeat on the right side.
Then bring your left knee to the outside of your left arm and back. Repeat on the right side.
Begin to run your legs and go a little bit faster while keeping your core engaged.

MOD: Do this on an inclined surface.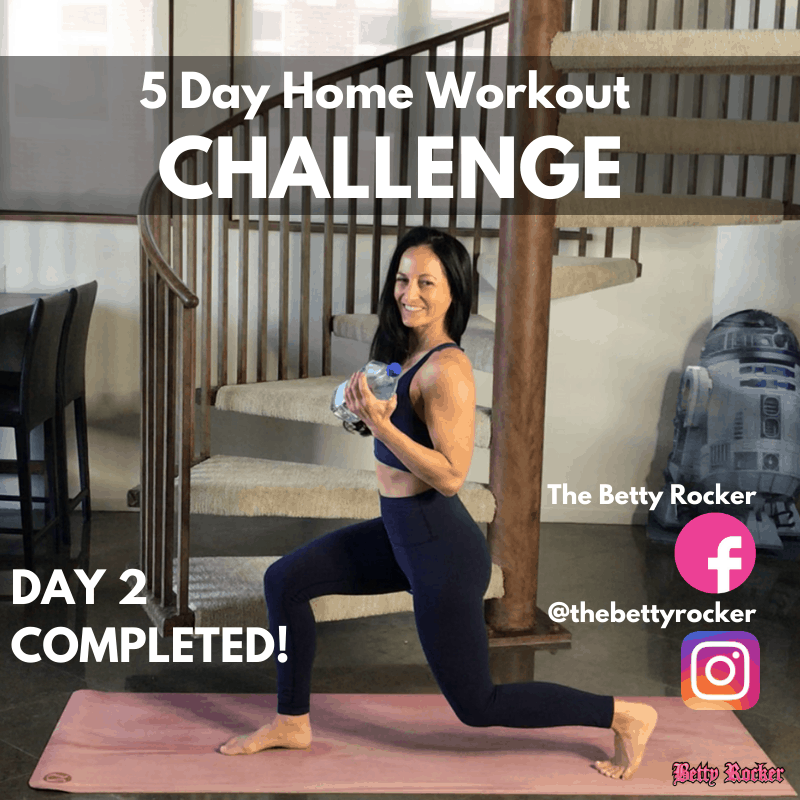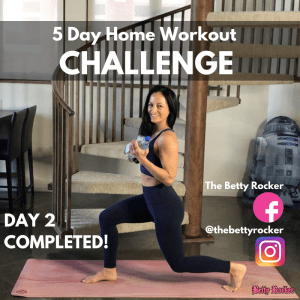 Move 3: Cross Cross Squat Press (0:45-1:00)
With your weighted objects in hand, bring them up to a 90 degree angle at your shoulders with your palms facing out.
Engage between the shoulders slightly to hold them in the correct neutral position (so they're not rounded forward).
Stand with feet slightly wider than hip distance apart, engage your core and shoot your booty back behind you as though you were going to sit on a chair – keeping the weight in your heels and chest up.
Power through your heels to a standing position.
Drive your right knee up and across your midline, rotating your torso as you bring your left elbow to meet your knee; repeat on the other leg.
Then add a overhead press by pressing the weight up and over head with your palms facing out.
Repeat the squat to cross- cross and press. Only squat as deeply as you can comfortably go without bending forward at the waist.

MOD: Squat down to a chair and do this bodyweight only.
Move 4: Chair Sit Row to Biceps Curl to Kickback (8-12)
Stand tall, feet hip distance apart and weighted objects at your side.
From here, engage your core and gently bring your shoulders slightly back and down to counterbalance any pulling forward on your shoulders the extra weight may instigate. Hinge forward to 45 degrees, sending your hips back slightly.
Keeping your elbows close to your ribcage, engage between your shoulder blades to pull your elbows up to your side into a row.
Once you're in your row position, extend the weights out behind you allowing your palms to rotate up toward the ceiling. With control, lower the weight down again to the starting position and come back to standing.
From here, keeping your arms close to your body, do a biceps curl. Bring your arms back down and repeat.

MOD: Do this with no weight at all.
Move 5: Slow Wide Step burpees
Stand tall with your feet slightly wider than hip distance apart, core engaged.
Bend your knees into a squat, plant your hands on the floor inside your feet and step your feet back into a tall plank position (hands stacked directly below shoulders).
Perform a pushup and return to a tall plank position.
Step your feet back up, as you come back to standing, power up to a squat.

MOD: Drop to your knees in the pushup or do on an incline surface like a bed or chair.
---
…so I can support you in ROCKING your body AND your life! Get stronger and healthier with a community of rockstars to support you, home workout challenges for a fit body, and fresh new workout classes each week to keep you motivated!