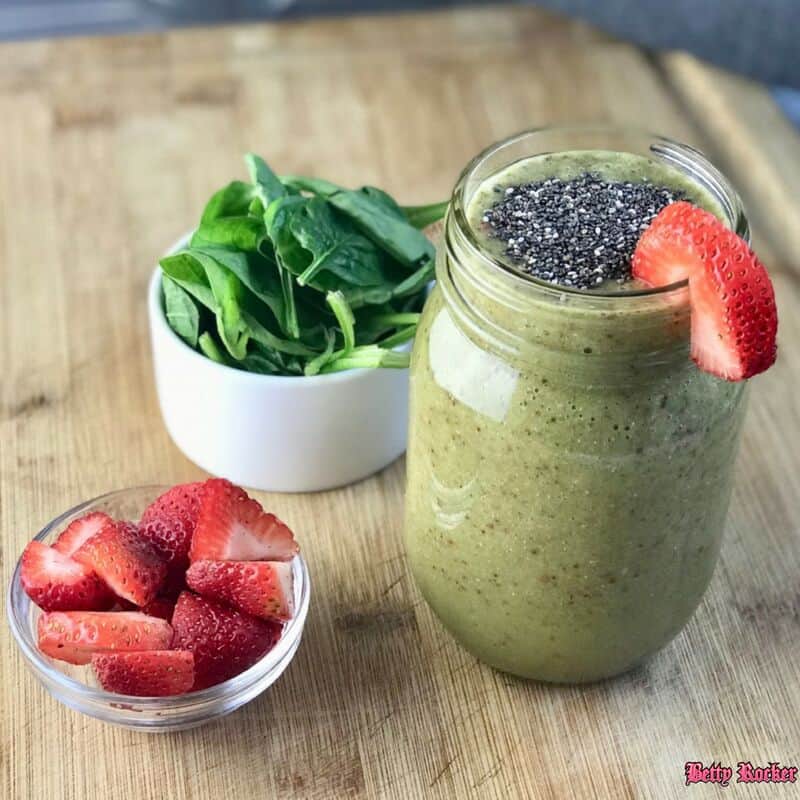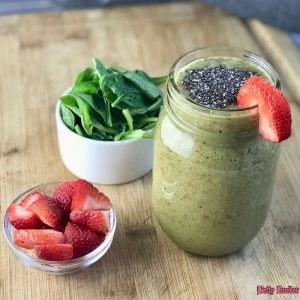 When I want something fast, easy and good for me, I can always count on a smoothie. It's just the perfect way to get greens, fiber, carbs and protein into a glass (or in my case jar) of energizing, health-boosting  goodness.
Practically speaking, I generally come up with 2 recipes for the week that I want to alternate between so I get variety with my nutrients, don't get bored and also don't have to buy 10 different things (gets expensive!).
If you've used any of my meal plans, you already know that this is how I help you save money and keep things interesting. Every week introduces 2 new smoothie recipes that work really well together, but taste different so you're never bored.
Today's recipe (from the 30-Day Challenge Meal Plan) is one I would pair with my Berry Bliss Smoothie because they share a similar base with some variations to support your body with the variety of micronutrients present in the ingredients.
I added  chia seeds to this one, because they're loaded with antioxidants to support our immune system, and a provide a rich source of  Omega-3 fatty acid, which is important for brain and heart function.
Chia is also high in fiber, making you feel full longer. Since the seeds are so absorbent, while they're in your intestinal track they'll absorb liquid and bind to any toxins in the gut wall, helping to filter and carry them out of your body.
There are some other rockstars making an appearance in this recipe too…
Strawberries are full of essential nutrients like vitamin C, fiber, folic adic, calcium, manganese, and potassium.
Dark leafy greens – like the kale I used in this smoothie – are an excellent source of both fiber and micronutrients, which of course give your body the vitamins and minerals it needs to promote both healthy body maintenance and muscle growth.
Add your favorite protein powder to boost your intake of the protein your muscles love, crave, and need, and voila!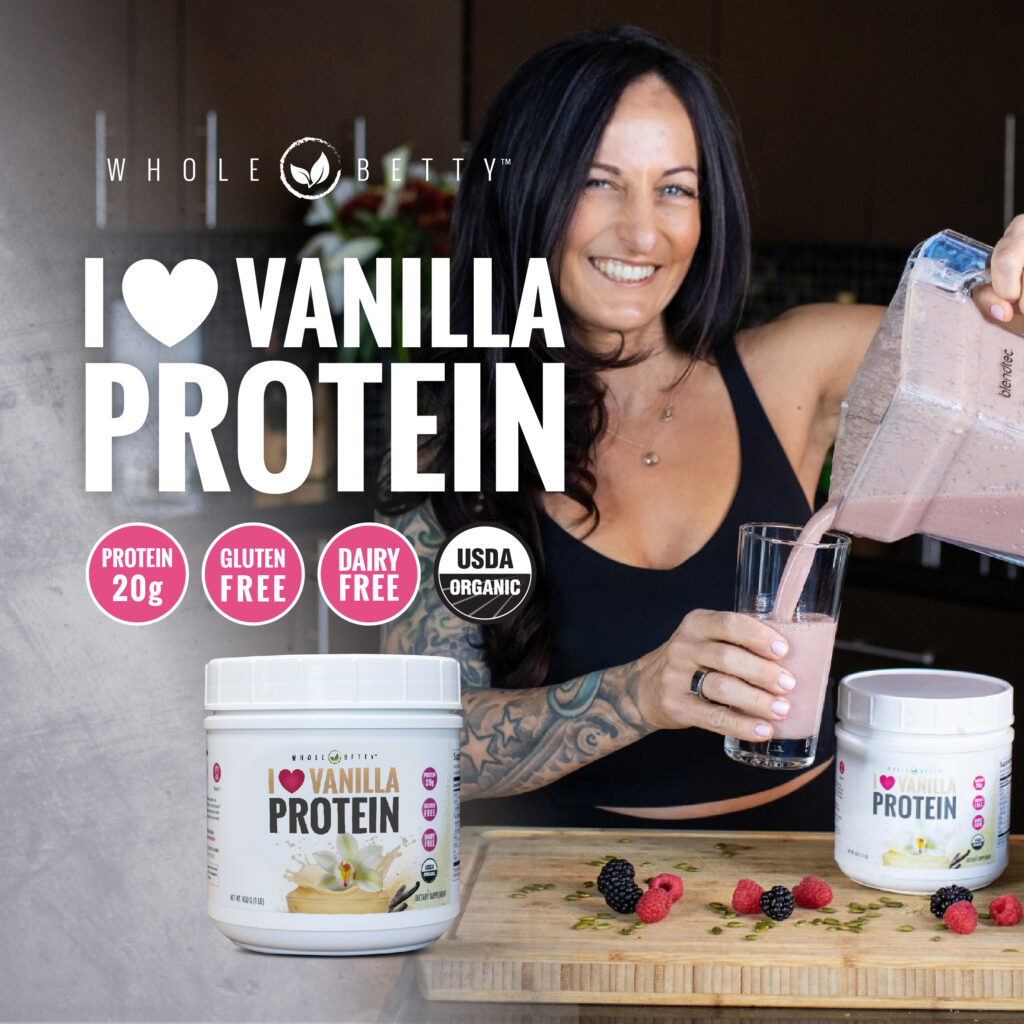 You're going to love this smoothie – just as much as it loves your body!
---
Easy Strawberry Chia Smoothie
Yield: 1 serving
You Will Need: Blender, measuring cup, spoon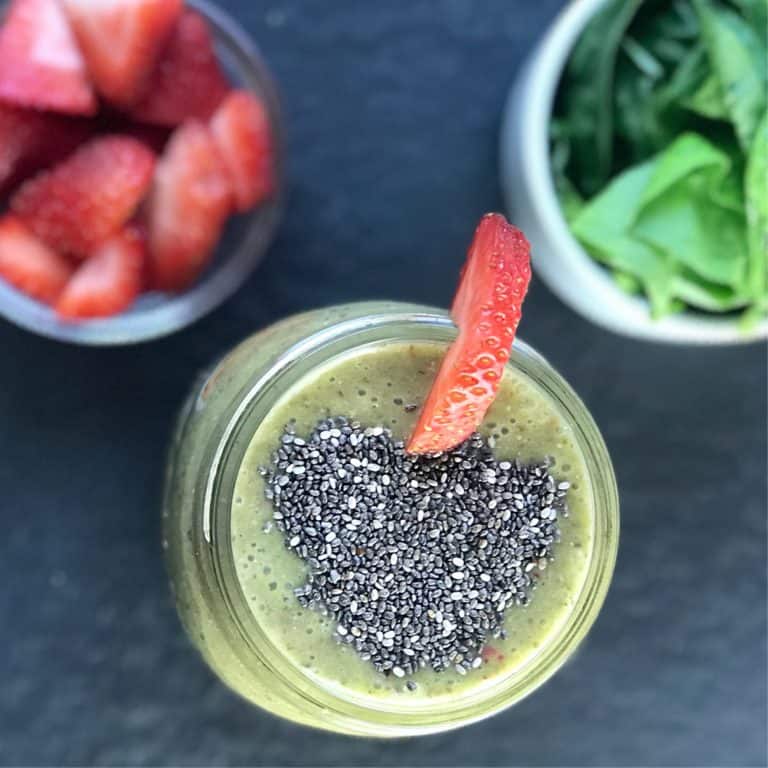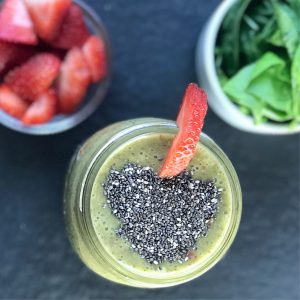 KEY: T = Tablespoon; tsp = teaspoon    
Ingredients:
Instructions:
Add the chia seeds and almond milk to a measuring cup and soak for 5 minutes.
Blend the chia seed/almond milk mixture with the kale until smooth.
Add in the fruit and blend again.
Finally, add in the protein powder and blend until no chunks remain.
Nutrition Facts
Calories per Serving:

329
When you're planning your week of food, be sure to take into consideration what smoothie recipes pair the best together and shop accordingly. This really helps save money and ensures you have delicious options on hand.
Be sure to check out my complimentary recipe to this one, the Berry Bliss Smoothie!
---
Get a plan that works for your life and sets you up for success with the
30-Day Challenge Meal Plan!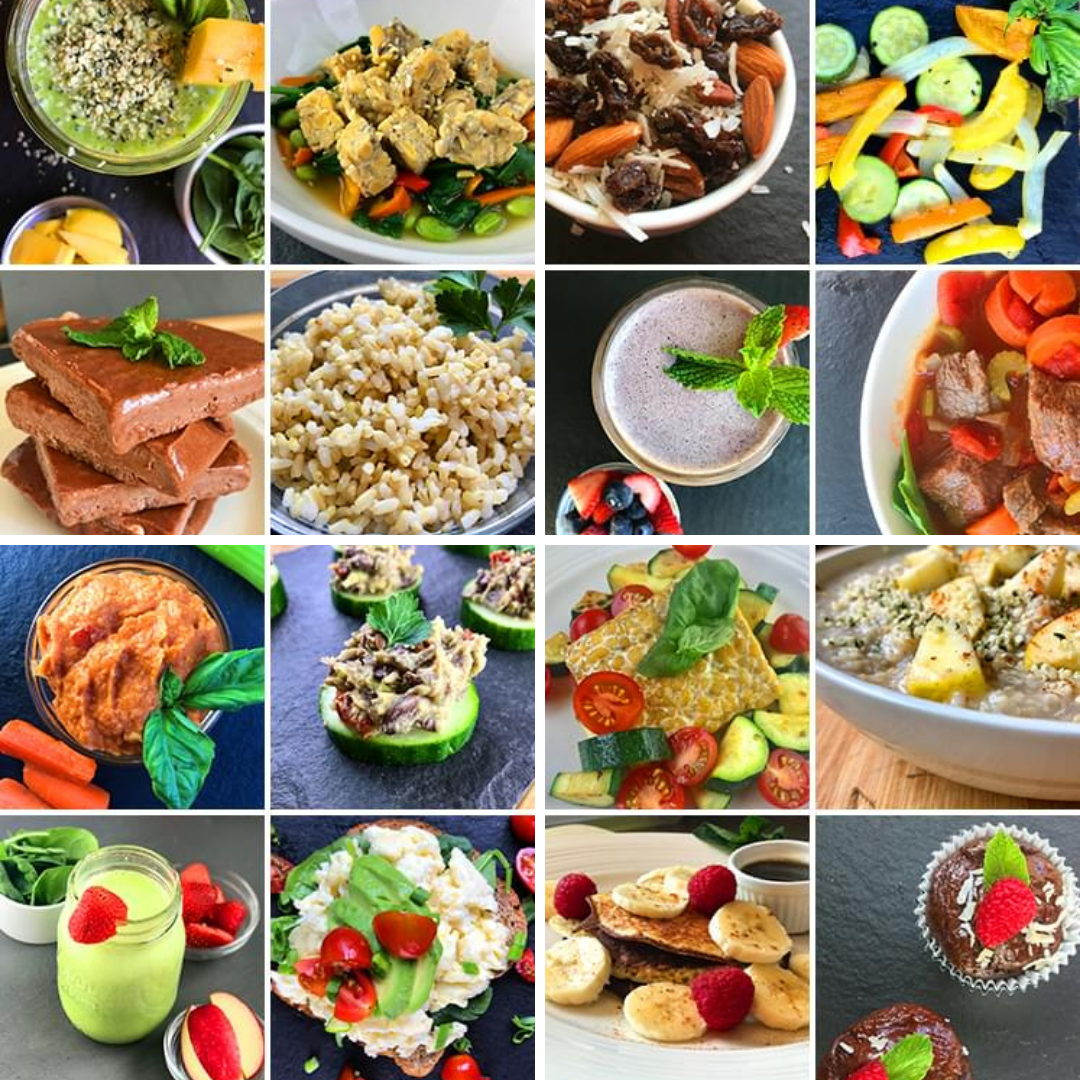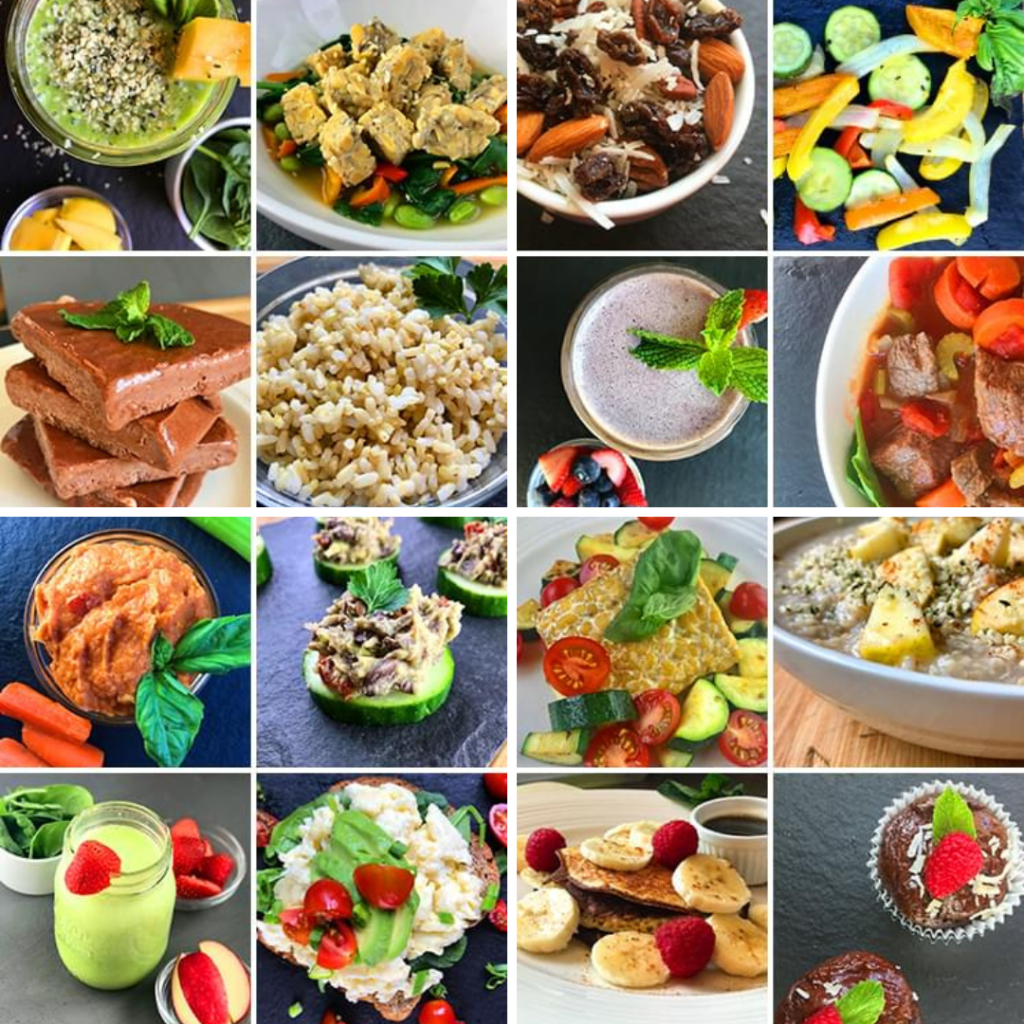 Get set up for total eating success with this done-for-you Plan that delivers great energy, a healthy, fit physique, and supports your workouts and energy levels too!