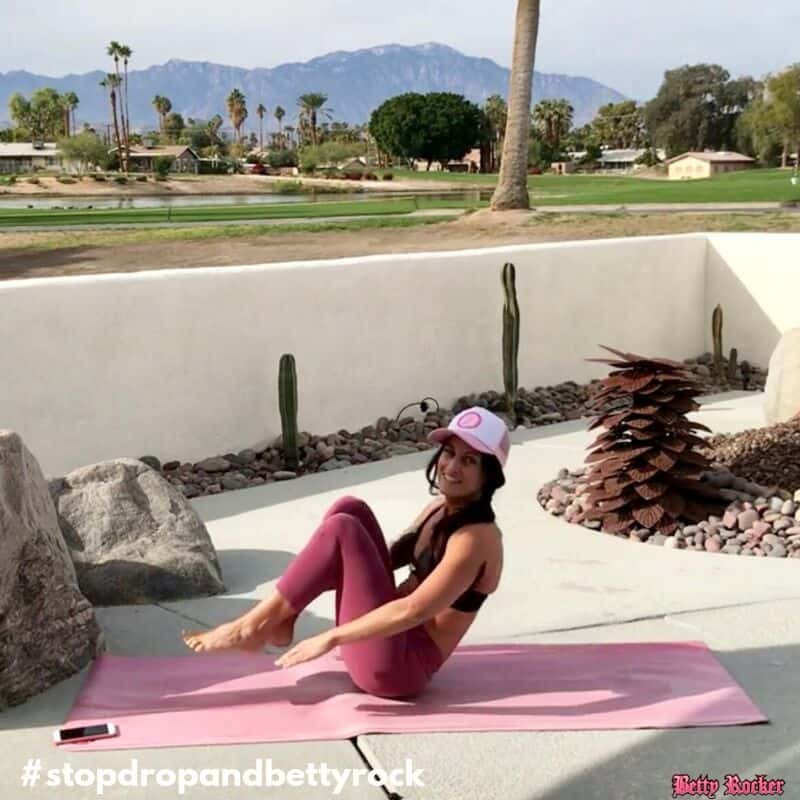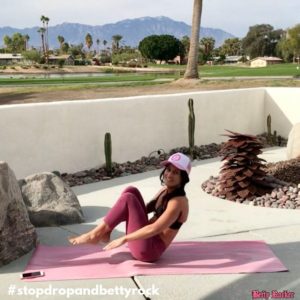 It's time to #stopdropandbettyrock with a fun, Full Body HIIT Circuit that will work you from head to toe in less than 15 minutes!
Why HIIT workouts?
HIIT – or high intensity interval training – is a great way to get a heart-pounding, fat-burning workout in less time.
HIIT workouts, like this one, build enhanced fast-twitch muscle fibers (1), which are awesome for strength and power. They also have been shown to strengthen the cardiovascular system (2), improve insulin sensitivity (3), and burn large amounts of calories in a short amount of time (4).
But my favorite benefit of all is that they make you more badass!
As always, stay hydrated today, and eat some nutrient dense whole foods to really get the best results from your training. You can set yourself up for success by planning and prepping a little ahead of time, so you have delicious and nutritious options that you can grab on the go.
You don't need any equipment for this one! Meet me on the mat and let's HIIT it!
---
Love having workouts you can do ANYWHERE, ANYTIME – and a well-designed plan to follow so you get the BEST RESULTS?  Take a 30-day Challenge in Rock Your Life and have workouts like this formatted into a plan to follow!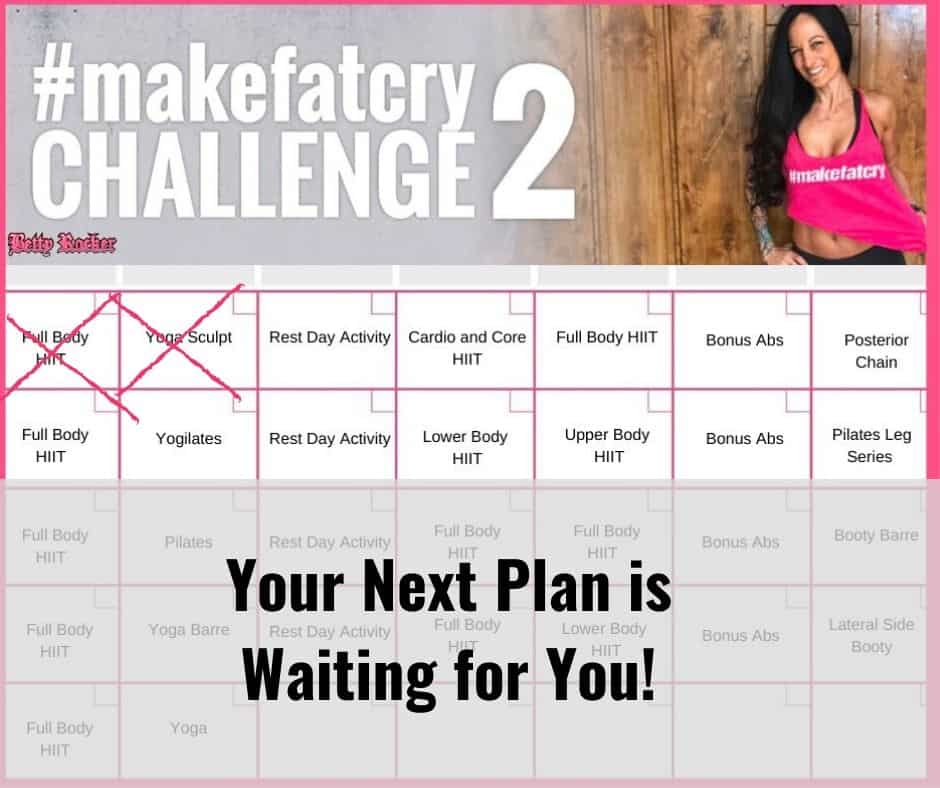 Full Body Cardio and Strength HIIT
Click to expand and see all workout move descriptions
Format: Perform 3 rounds for the prescribed amount of time. Rest as needed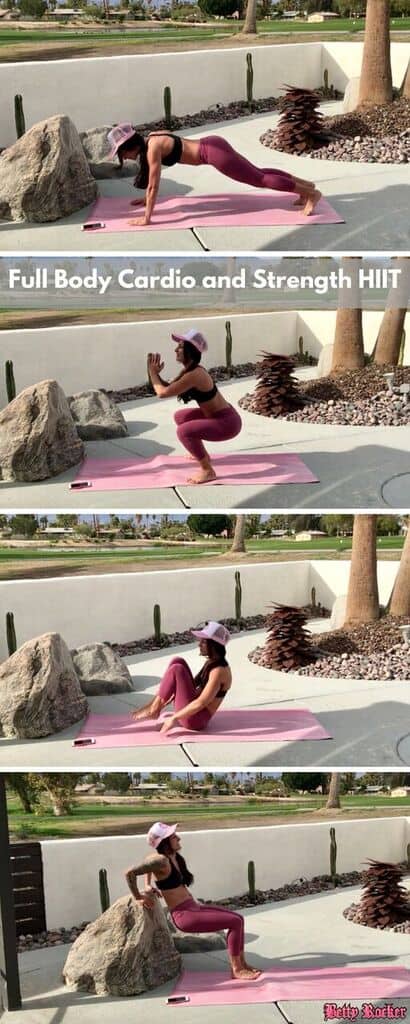 Move 1: Mountain Climbers (0:30)
Begin in a tall plank position, hands stacked just below your shoulders.

Run your knees into your chest, alternating legs. Keep your core engaged.

Mod: Take the running out by slowly alternating your knees to your chest, or do them on an elevated surface

. 
Move 2: Triceps Dips (0:30)
Come into reverse table top facing away from your box or raised surface, with your hands behind you on the box.

Keep your chest open and your elbows parallel to each other as you lower down and press up.

Keep your knees bent, and engage between your shoulder blades to help keep your chest open and keep pressure off your shoulders.

Mod: Take a standing or kneeling position holding a water bottle or weight overhead. Lower and lift it toward your back, keeping your elbows in parallel to each other and your chest open. Don't let your back arch

.
Move 3: Jump Squats (0:30)
Stand with your feet hip distance apart, core engaged.

Shoot your booty back behind you, keeping your chest up (don't bend forward) and weight back in your heels.

Use your glutes to power up to a jump. Land lightly, with a soft bend in your knees.

MOD: You can take the jump out and modify the jump squat with a full body extension, shooting your butt back behind you, hands come down to touch the side of your calves or reach for your feet. As you press up to stand, raise your arms up overhead.
Move 4: Push Ups (0:30)
Place your hands flat against the surface directly under your shoulders and extend your legs out behind you.

Perform a push-up by lowering yourself to meet the surface, back flat, core engaged, and eyes focused about 6 inches in front of you.

Push back up. Keep your core engaged the whole time and your neck in neutral alignment.

Mod: You can perform these on your knees or on an elevated surface.

Check out my

Push-up Progression Tutorial

for tips on perfecting form and building strength!
Move 5: Knee Ups (0:30)
Lay on your back, and engage your lower back with the mat. Extend your arms and legs out straight.

Bring your knees up to your chest as you raise your torso. Your hands will come to the outside of your knees.

Return to start and repeat.

If you're feeling confident and strong, switch to a v-up.

Mod: Keep your torso on the mat and lift your knees up and out.
Move 6: Superwoman Lifts (0:30)
Position yourself on your stomach on the mat.

Extend your arms and legs.

Lift your arms and legs off of the mat simultaneously.

Pro tip! The wider your legs are, the easier the move will be. As you get stronger, bring your feet in closer together.
Thanks for joining me Rockstar-working out with a friend is always so much more fun!
Leave me a comment below and let me know how you're feeling, where you did this workout, and anything else you'd like to share! I love hearing from you!
---
…so I can support you in ROCKING your body AND your life! Get stronger and healthier with a community of rockstars to support you, home workout challenges for a fit body, and fresh new workout classes each week to keep you motivated!