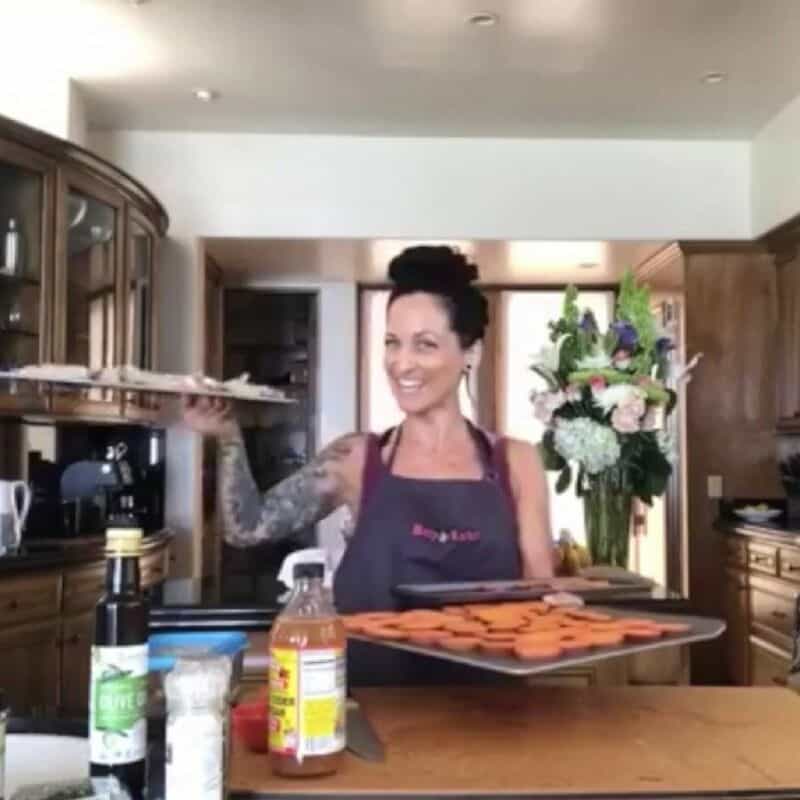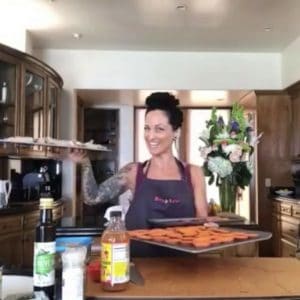 To set yourself up for a week of success using my hybrid approach to meal prep, you'll need less than an hour.
I'm going to make a few staple recipes for the week and explain the why and how of my choices to give you insight into setting yourself up for success.
I'm also sharing some of my favorite personal tips for staying on track with food while traveling, how to menu surf while dining out, how to think of your kitchen the same way a professional chef does, and how to use macro- and micro-nutrients to guide how you build your meals.
You'll be fully empowered to create your own healthy eating system after watching this video!
Leave me a comment when you're done watching this and let me know what you're eating this week at home!
slow wifi or internet connection speed? use the gear icon on the video to adjust playback quality to avoid interruptions
---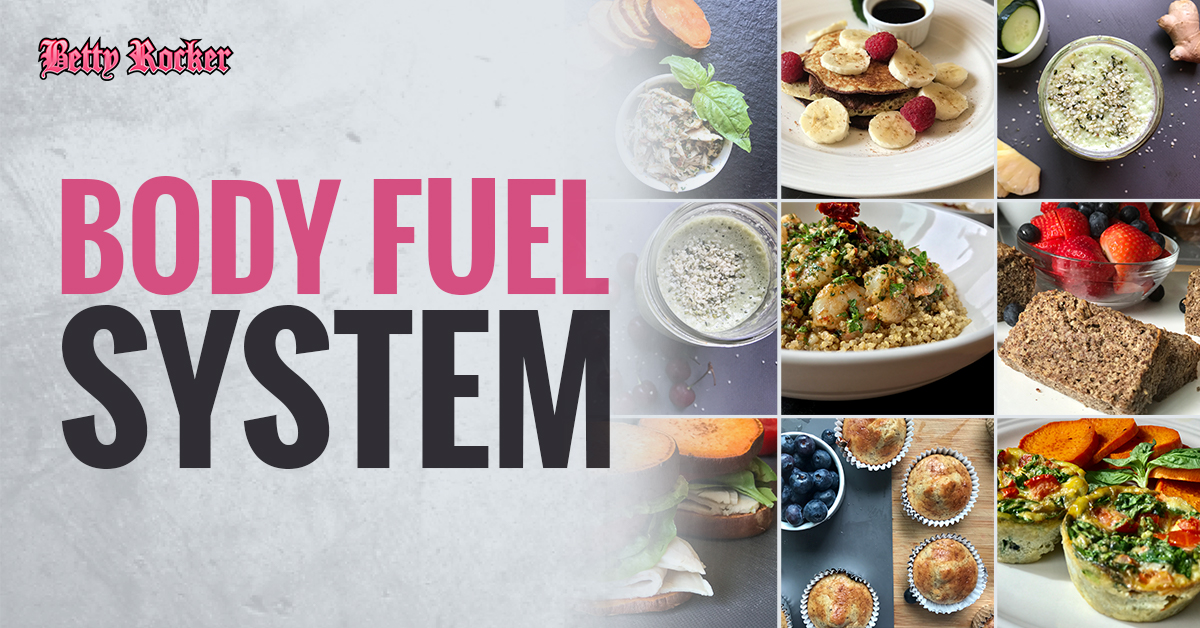 Recipes Prepped in the Video
Shake N Bake Chicken (2:30)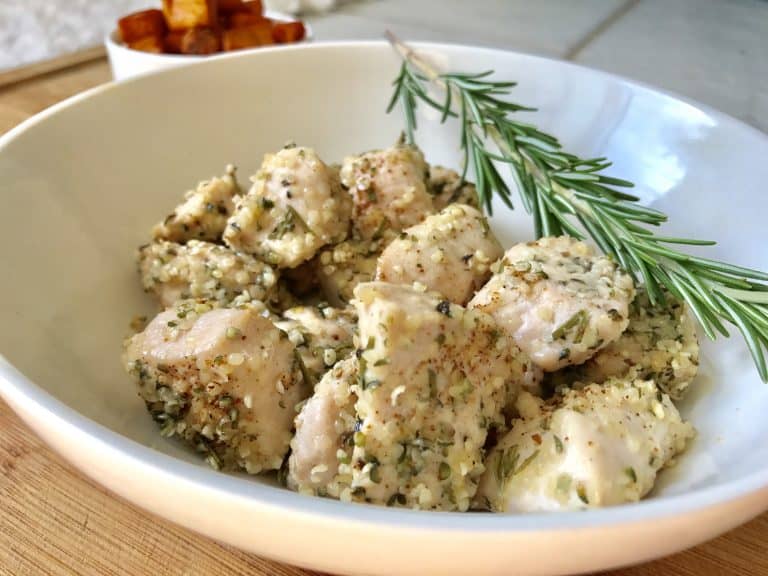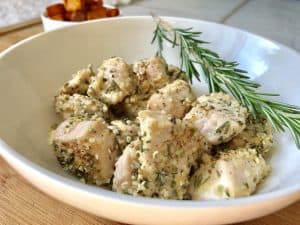 Yield: 5-6 servings
You will need: zip-top bag, cutting board, knife, measuring cups, baking sheet, parchment paper (optional)
2 lbs chicken breast, cubed
S+P to taste
1/3-1/2 cup Hemp, Chia or Sesame Seeds
4 stems fresh rosemary, de-stemmed and minced (or 1 tsp dried rosemary)
Preheat oven to 350 F.
Add half the seasonings, seeds, and herbs to a zip-top bag, then add the cubed chicken, then add the other half of the ingredients.
Prep your baking sheet with either a little olive oil or parchment paper.
Spread the chicken onto your baking sheet.
Bake for 18-22 min, or until cooked all the way through.
Nutrition Facts
Calories per Serving:

224
Sweet Potato Discs (12:20)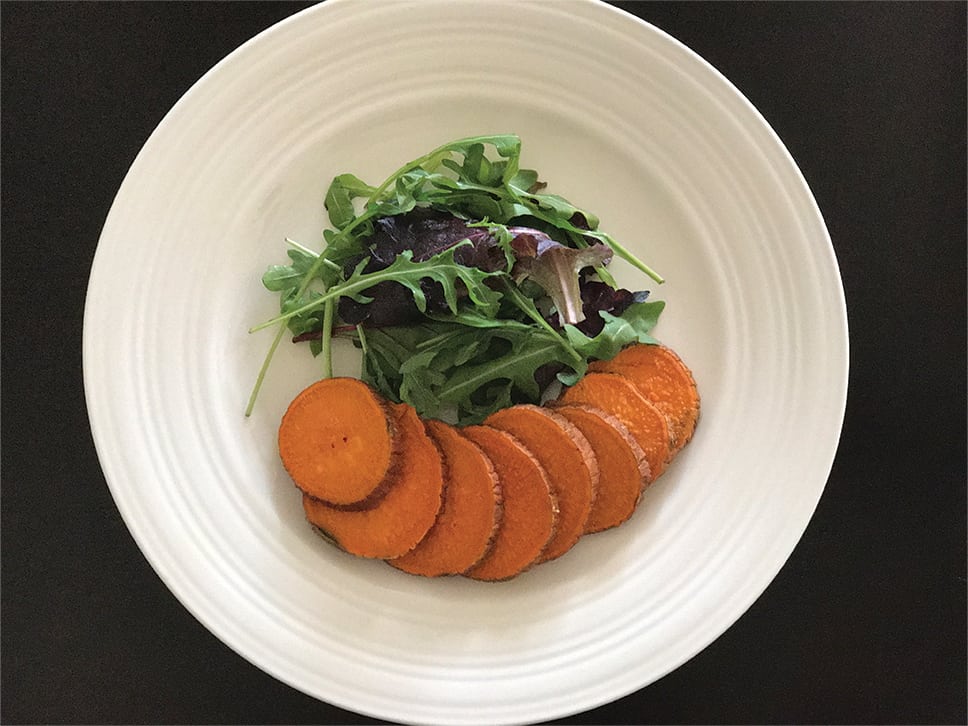 Yield: 4-6 servings
You will need: cutting board, knife, baking sheet, parchment paper (optional)
2-3 sweet potatoes
Scrub the sweet potatoes with the skin on (if organic).
Trim off your sweet potato ends, and slice into even, thin discs (about 1/4 inch thick).
Prepare your baking sheet with either a little olive oil (or parchment paper).
Spread sweet potato discs onto your sheet. Sprinkle with a little sea salt.
Bake for 15-20 minutes.
Tip: be sure to cut similar-sized pieces so they cook evenly!
Mixed Greens Salad (20:02)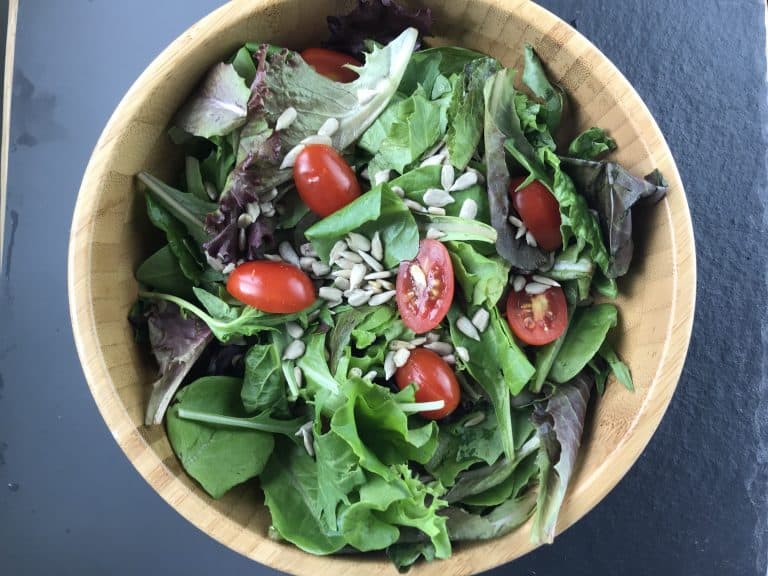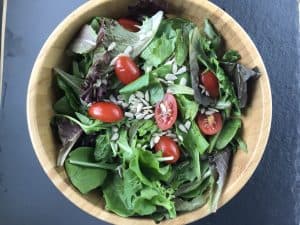 Yield: 4-5 servings
You will need: knife, cutting board, mixing bowl, whisk
2-3 cups mixed greens
1 cup cherry tomatoes, halved
1 small or 1/2 large shallot, finely sliced or chopped
Optional ingredients: cucumber, peppers, pumpkin seeds
Dressing:
1 fresh lemon, juice of
2-3 T olive oil
S+P to taste
Place the salad greens tomatoes, and shallot in a mixing bowl (add optional ingredients now, too).
Whisk up the dressing ingredients and store separately until serving.
Green Smoothie Set Ups (27:00)
Pick 2 green smoothie recipes that have complimentary ingredients. This week I picked 3 fruits.
Apples
Bananas
Strawberries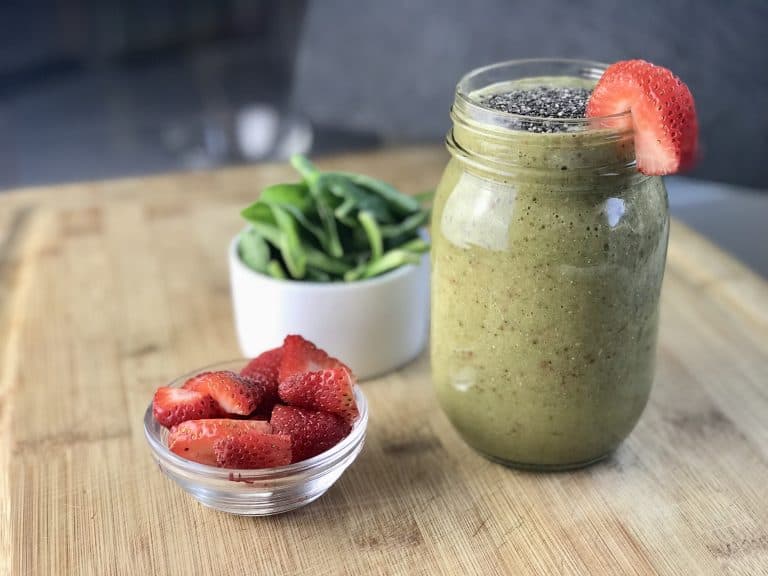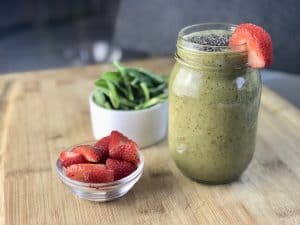 I like to set up my food like a prep kitchen, so it's easy to grab and go things to make quickly, like a smoothie.
Prep your fruit by washing it and packaging it up.
My "go-to" simple smoothie recipe:
a handful of greens
half a banana
an apple
a scoop of peanut butter
a scoop of protein powder
a liquid of your choice (I usually use unsweetened almond milk)
Overnight Oatmeal (38:55)
Yield: 4 servings
You will need: measuring cups and spoons, bowl, saucepan with a lid, mixing spoon.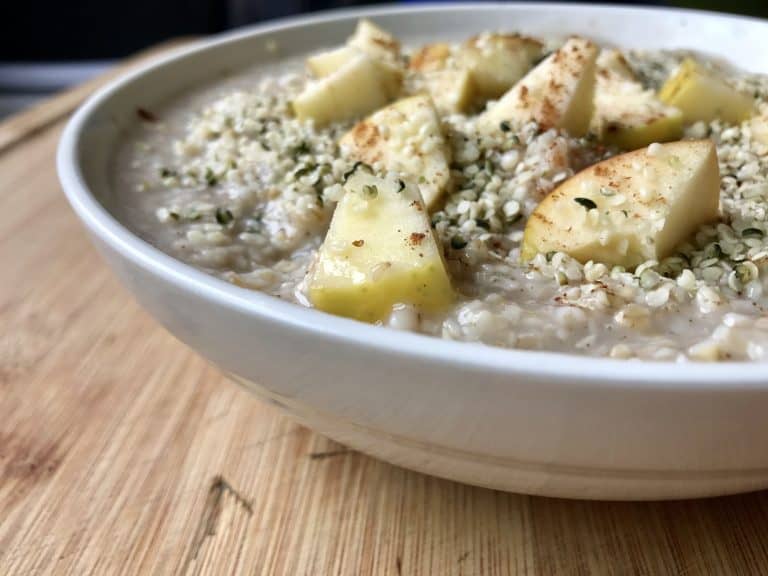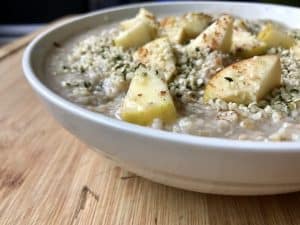 1 cup steel cut oat groats
1-2 cups warm water
2 T lemon juice
Add the water, oats and lemon juice to a bowl. Cover, set aside for 8-24 hours.
After the time has passed, drain the water from your oats. I use a bowl with a rubber lid that fits it, so I use that to drain the water off.
Add your oats to a pot on the stove top, add in 2 cups fresh water and cook over medium heat for about 10-15 minutes or until all the water has absorbed. Stir regularly.
Package up and put them in the refrigerator to store. Easily repeatable for breakfast.
Check out the Overnight Oatmeal: How to Enjoy Grains the Healthy Way
article to see the whole recipe unfold!
Nutrition Facts
Calories per Serving:

152
---
Helpful Cooking Utensils and Items:
---
Helpful Resources I Mentioned During the Class:
Menu Surfing:How to Order While You're Eating Out and Stay on Track with Your Goals
5-step Food Prep and Recipes Guide: contains many great recipes, and a sample 3-day menu
Top 5 Protein Powders I Recommend:My top recommendations for protein powders that you can trust from the best sources
---

The Body Fuel System uses my simple, proven Eating Types to make it easy to stay on track. It also gives you healthy, fat-burning recipes and foods you can eat to look and feel your BEST every day!
Recipes like….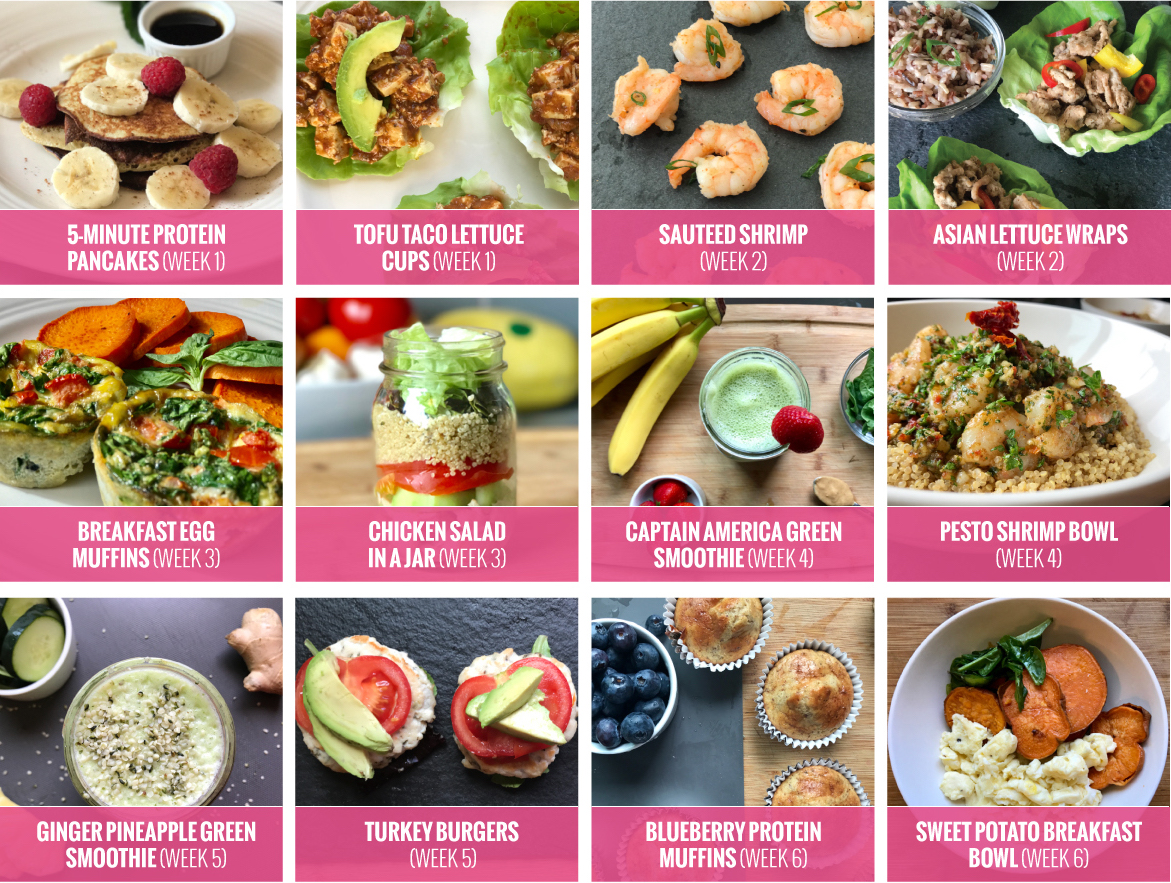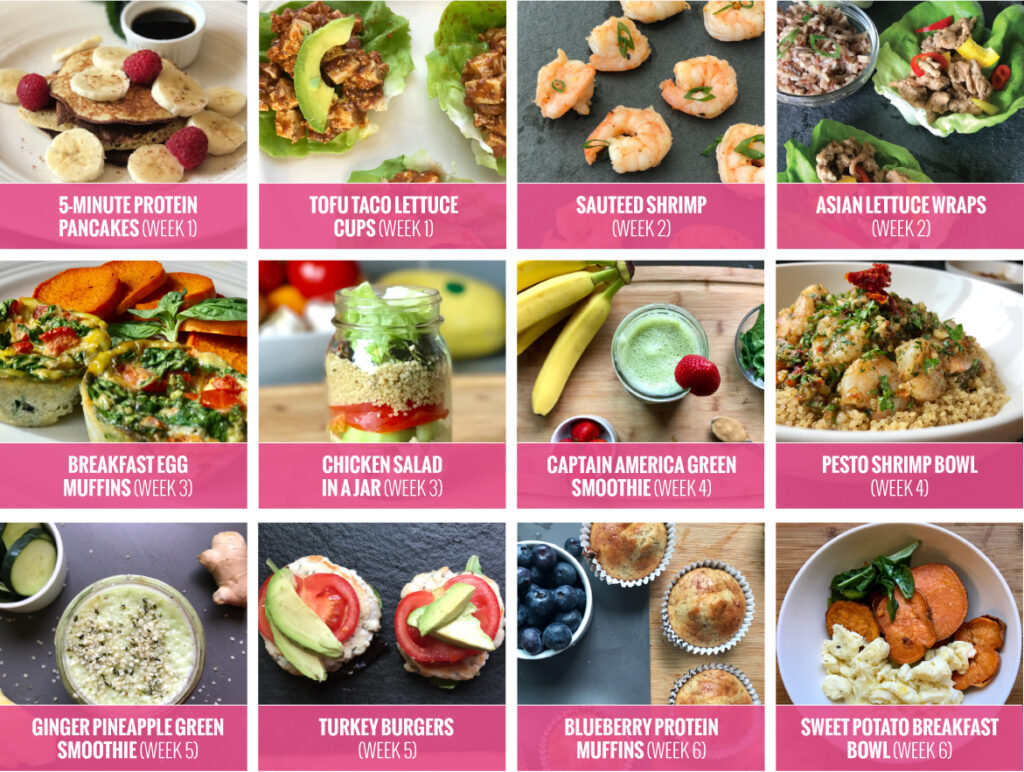 This is my signature eating system and it contains 6 weeks of done-for-you meal planning and recipe guides! You will not only learn the strategies that have given me long-term success, but also enjoy the time-saving benefits of having it all planned out for you!