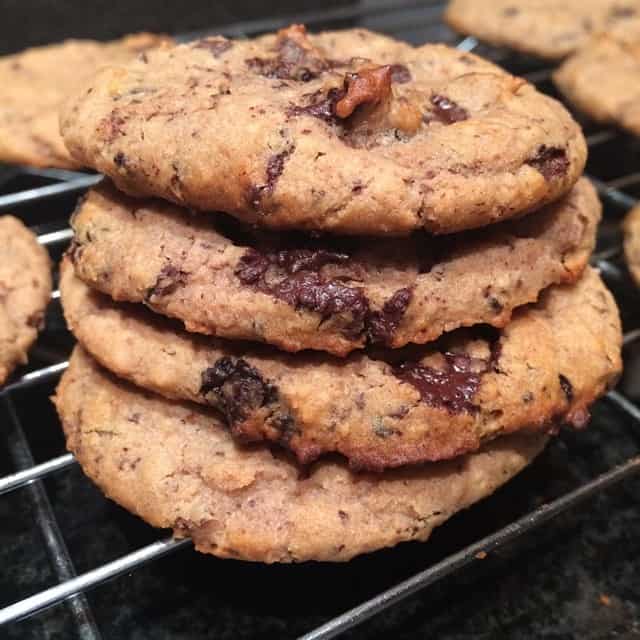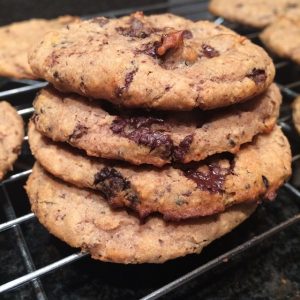 This Saturday, I was in the mood for some cookies!
I've been wanting to try the whole "chickpea" cookie thing because the pictures of them are just awesome, but I really can't stand the smell of garbanzo bean flour and I've also read that you can't eat the chickpea cookies cold.
The gluten free flourless chocolate cupcakes I made in another post came out really well, and not having a bunch of flour makes assembly super easy.
These came out great – they were good as cookie dough, hot out of the oven and also the next day at room temperature, with a soft cookie texture.
Try them out, and let me know if you make any modifications by leaving a comment so other people know how to experiment too.
Gluten-free, Flourless Chocolate Chip Cookies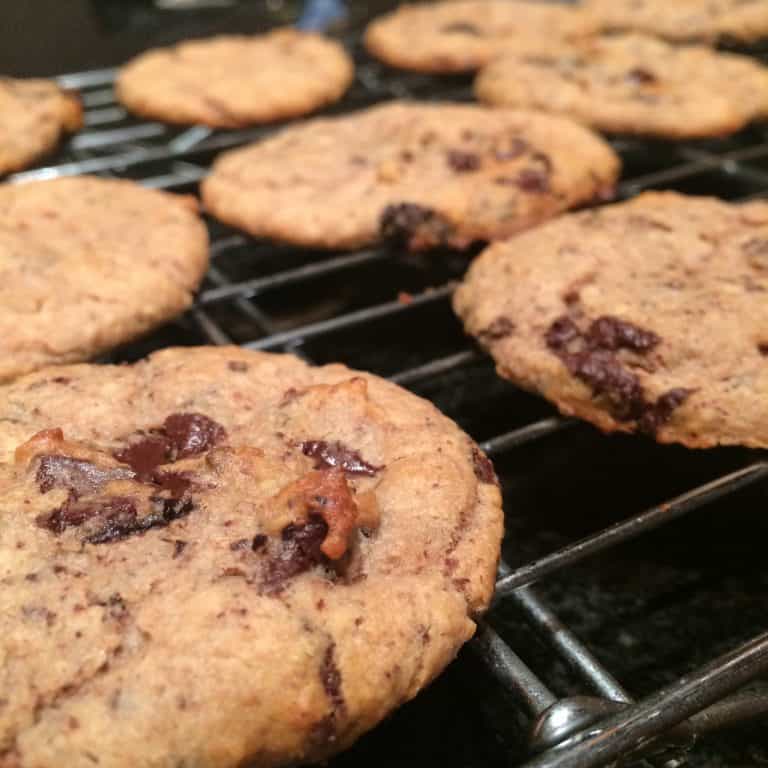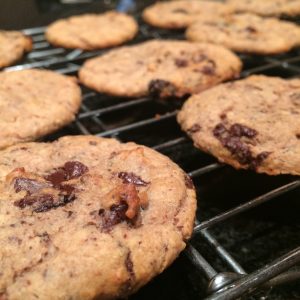 Yield: about a dozen and a half cookies

1 can white beans (drained, rinsed and lightly patted dry)
1/3 cup walnut or almond butter (peanut butter or sun butter work great too)
1/4 – 1/3 cup ground chia seeds (optional, but adds more fiber and density to your batter)
1/3 cup honey (or maple syrup)
1-3 tsp vanilla extract
1/4 tsp sea salt
1 tsp baking powder
1 tsp baking soda
1/2 cup dark chocolate chips (I use dairy free from Enjoy Life or similar)
Preheat oven to 350F.
Add all the ingredients to the food processor (except chocolate pieces) and blend til smooth.
Transfer to a bowl and stir in chopped chocolate.
Line cookie sheet with parchment paper and spoon dough into even sized balls.
Bake for 12-18 min or until golden. I used a convection oven for these, and they baked quickly. The first batch I made I took out at 12 min, the second batch I left in longer. The cookies stay chewy and soft after baking, so don't be alarmed. If you want them crisper, let them sit in a tin for a couple of days to dehydrate them slightly.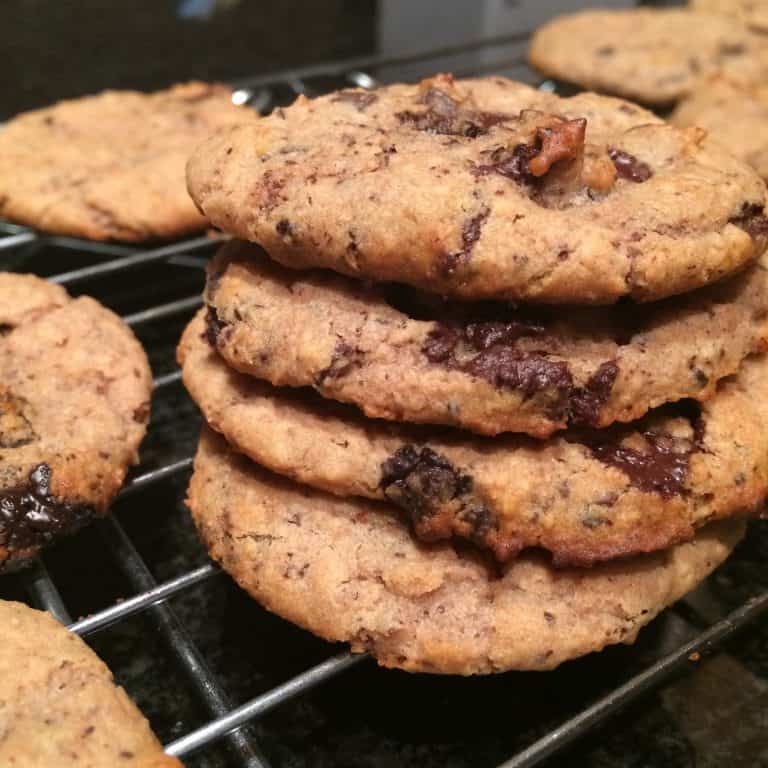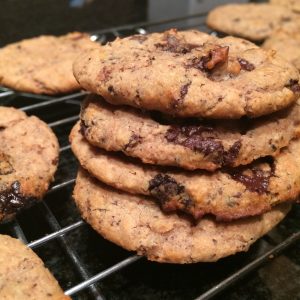 Nutrition Facts
Calories per Serving:

112
---
You can enjoy home made healthy cookies like these when you're following a balanced, whole food based eating lifestyle.
For support, recipes, mapped out plans and grocery lists, get the Body Fuel System – my signature eating guide!