This delicious dessert has become my go-to treat for taking to dinner parties and making for friends. It's so easy – all you need are measuring cups and spoons and a blender!
Add an extra tablespoon of cacao powder to make it even darker, and let me know if you like the video by hitting the thumbs up and subscribing so I'll make some more.
Gluten Free, Flourless Chocolate Cupcakes
Yield: 12 cupcakes
You will need: blender, measuring cups and spoons, cooking oil spray
1-15 oz can black soy beans (or black beans), drained
5 eggs
1 T vanilla extract
1/2 tsp salt
1 tsp baking powder
1/2 tsp baking soda
6 T avocado oil (or coconut)
1 cup coconut sugar
6 T cacao powder
1. Preheat oven to 325.
2. Measure all ingredients into a blender.
3. Blend until well mixed – and to make these really Betty Rocker style, pick a core exercise and do it while your blender is running!
4. Prepare cupcake tins. These work best without paper liners, as they tend to stick and get messy that way. So just spritz your cupcake/muffin tins with a little cooking oil.
5. Fill cups about 1/3-1/2 way full of batter.
6. Bake for 15-20 min, or until a toothpick inserted comes out clean.
Notes
*This recipe can also be made into layer cake. The above recipe is enough for one layer. Increase bake time to 30 min.
**For topping, slice up fresh strawberries, or try some delicious Chia Seed Strawberry Jam
Nutrition Facts
Calories per Serving:

229
---
Need some help with healthy eating? When planning for the week, I think about:
2-3 breakfast options I like 

A few entrees that could double as dinner or lunch 

A couple smoothie ideas that have complimentary ingredients to give you variety with your greens

A snack option like homemade protein muffins or an easy to make trail mix for days you're just hungrier and want a little more to eat.

Round out your plan with a couple of staple sides that you would like to have on hand daily like a big mixed greens salad and some rice, quinoa or easy to grab sweet potato chunks…
……and then make your grocery list around that.  
Or, you can let me make the whole plan for you, with so many delicious, easy and healthy recipes!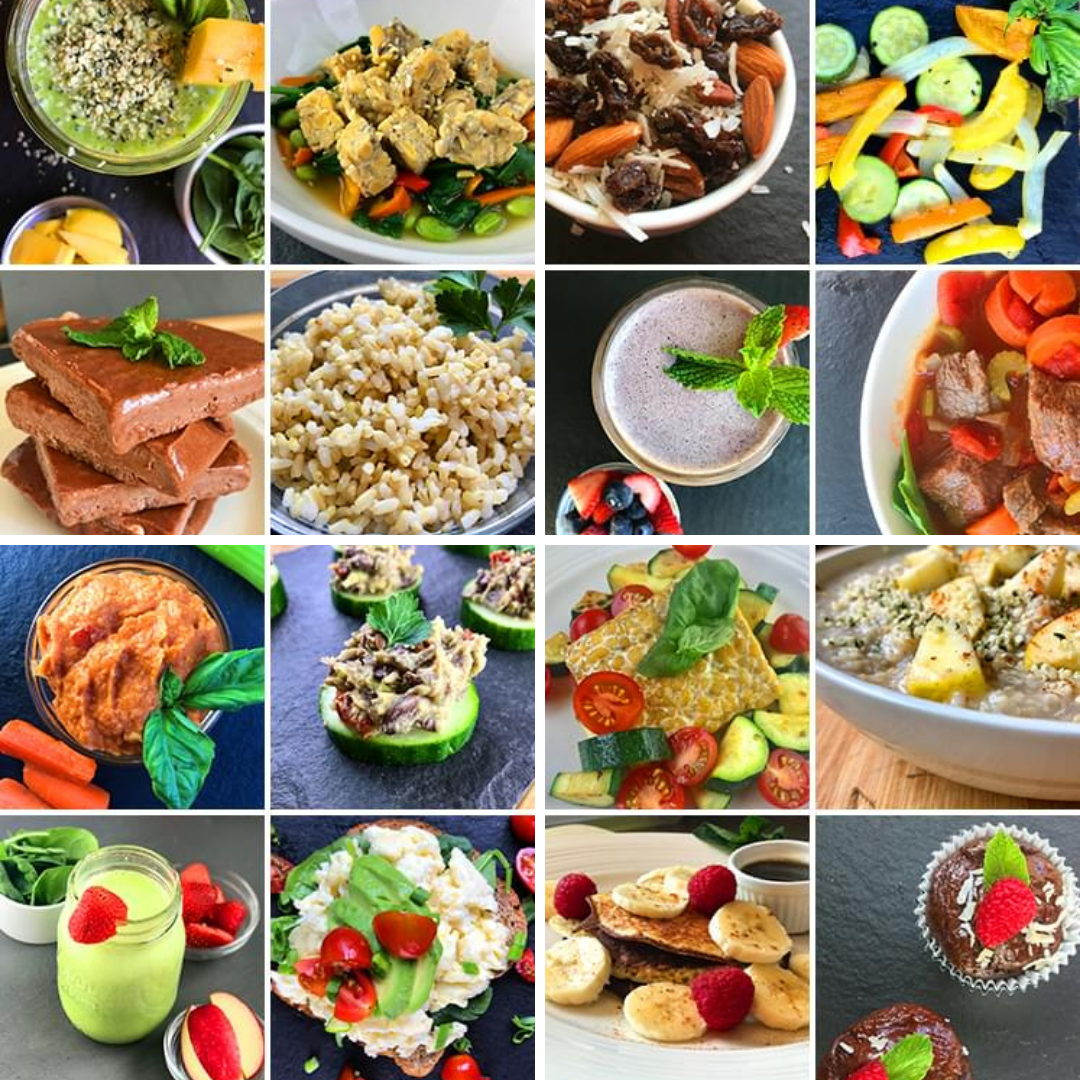 The 30 Day Challenge Meal Plan includes all the recipes and grocery lists for breakfasts, smoothies, sides, snacks and entrees for 4 full weeks – with plenty of delicious options and structure to help you eat right for YOUR life!