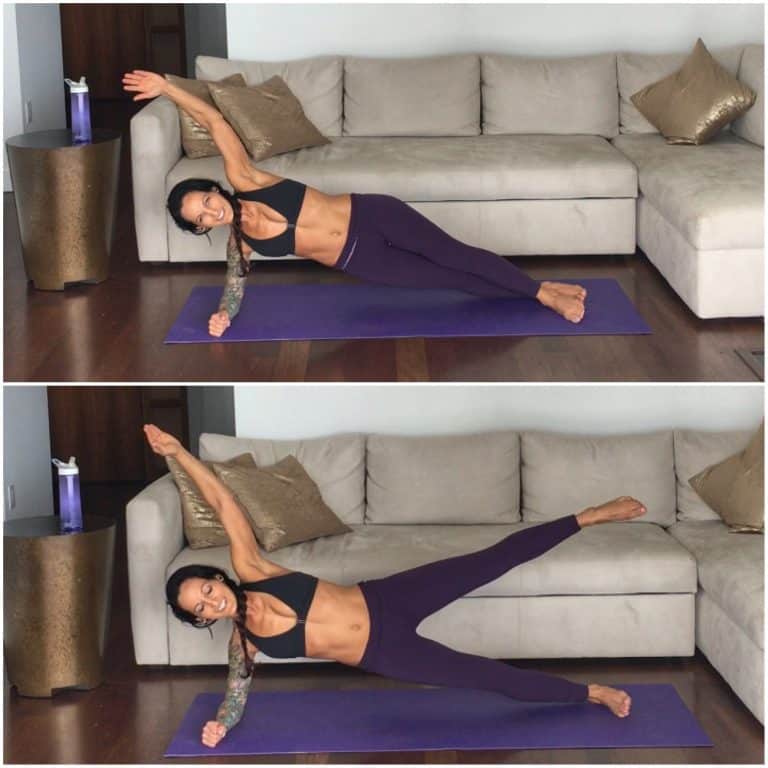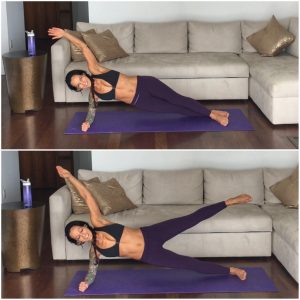 Try out this awesome athletic yoga flow for core strength and full body stretching!
It's a great sequence to use:
at the end of a workout when you're wanting to cool down, stretch out AND work your abs, or…
first thing in the morning to wake your body up and stretch it out, plus burn up your abs
I do yoga about once or twice a week. Even short sessions like this can improve your flexibility and strength, improve your core stability and shred your abs!
In this focused core sequence, I'm going to take you through a simple flow that will stretch your legs, back and arms, and combine that with a targeted ab workout to sculpt your stomach muscles.
One of the most common questions I get about the stomach is how to burn off the belly fat and "see the abs." I've put together a 4-Step Flat-Stomach Guide just below the video for your reference.
Let me know if you have any questions – and be sure to check in in the comments below to let me know you did today's workout!
---
Links I mentioned in the video:
4 Step Flat Stomach Guide
I know it's enticing to do ab workouts every day, thinking that you'll see your abs faster, but unfortunately doing workouts that target areas where you're carrying extra body fat will not magically melt the fat off. 
We cannot "spot reduce" fat – and I would caution you from taking any supplements that promise to do so, or use "cleanses" or other quick fixes like body wraps, as they are short-term strategies some of which can harm your hormones and will not give you real, long-lasting results.
You can get the fat off – and keep it off though. Fat comes off our body systemically (which means all over our bodies), and in an order governed by our DNA. It will come off in the order it came on.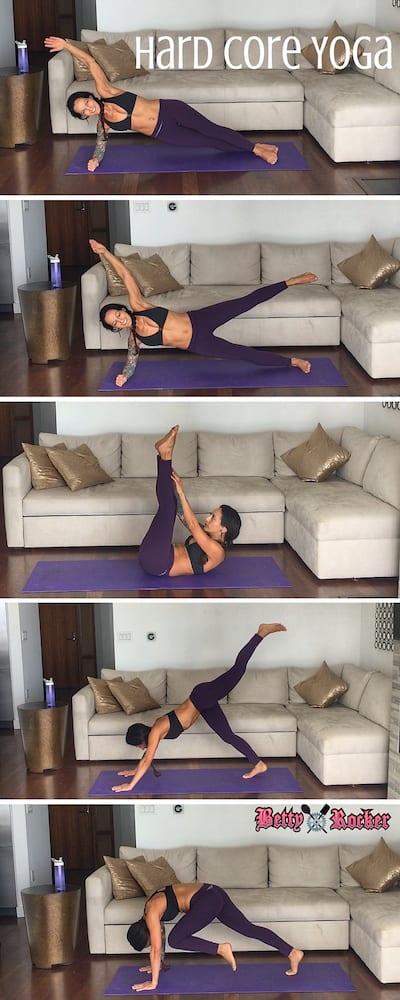 1. Do high-intensity interval training style workouts to maximize overall fat loss during your workouts.
A couple great ways to incorporate HIIT are to:
a) straight up do HIIT workouts, like these ones here on my blog.
b) incorporate intense cardio or plyo moves into your weight training circuits – like super-setting your deadlifts with jump squats or box jumps or burpees.
2. Add intensity to your workouts by adding weight, or additional resistance to your workouts. 
The second way I target body fat is by adding in resistance or strength training.
Remember that the more lean muscle you have on your body, the more calories you can burn at rest. So be sure to balance your HIIT with some strength training to see amazing results – you are not going to get bulky just by adding heavier weights to your workouts.
As you add lean muscle, your body burns more calories at rest – so you'll be burning more fat and adding muscle. I personally take a combined approach, doing the best workout for the situation I'm in, i.e. traveling I'll use my HIIT circuits and at home I'll cycle between home workouts and weight-training.
3. Focus on training your ENTIRE core to see real ab definition.
That means workouts like today's yoga core sequence, where we targeted the abdominal wall from the inside out, and all the way around. We were working on the front, side, AND back muscles that stabilize our core and aid us in all the movements we do, as well as targeting the deep core stabilizing muscles that help us with balance, as well as spinal and pelvic alignment.
The body is super smart and if you only focus on building muscle on one side of your body (like only doing a lot of crunches or leg lifts or sit ups) you will actually only go so far in the amount of muscle you're able to develop.
This is your body's natural way of protecting you, as too much muscle on one side will put undue stress on your underlying bones and pull you out of alignment. So use the many targeted ab workouts from this blog or from my functional fitness programs to train your ENTIRE core.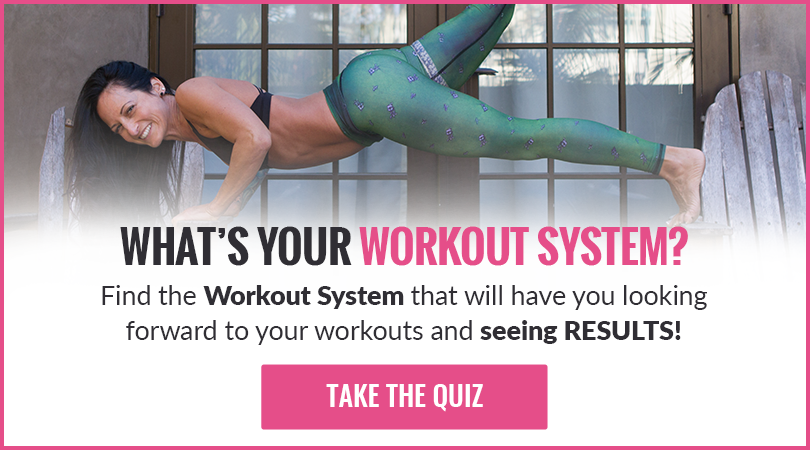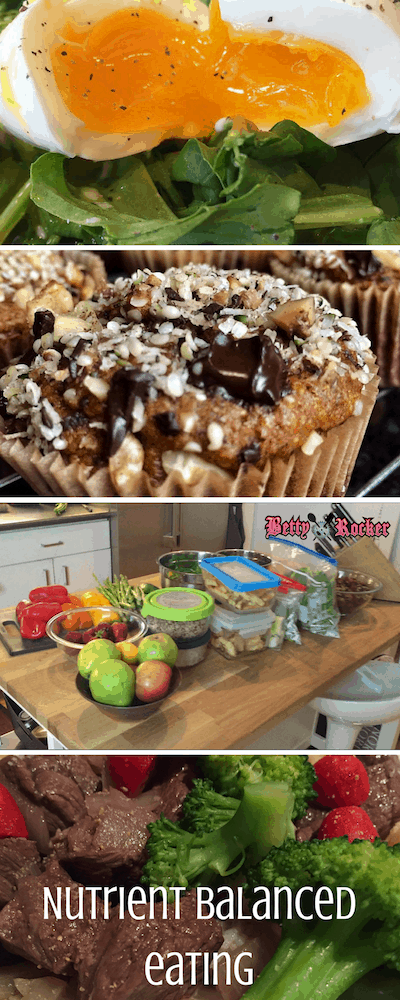 4. Eat balanced meals that contain the nutrients your body needs for support.  
One of the MOST important parts to uncovering your abdominal muscle (and really any area of your body you want to lean out) is eating a balance of nutrients.
I know we talk a lot about the macronutrients and the carbs, protein and healthy fats you need, but you also need the MICROnutrients from greens and plants for essential body, brain and hormone functions.
So many people are walking around with nutrient deficiencies that could be resolved by eating real foods and rotating their greens (read my 5-step food prep and recipes guide if you haven't yet for a 3 day plan and recipes to try out).
Taking a multivitamin isn't a magic bullet to giving your body everything it needs. Supplements aren't always absorbed as easily as the nutrients in whole foods, and unless you've had blood testing done and a specific vitamin or mineral prescribed to you, you may be dosing yourself with too much of one, and too little of another.
For so many reasons, it is essential that you take your eating just as seriously as you take your workouts.
I know we have this tendency to make ourselves stick to our exercise plan more religiously than we stick to our eating – but there is no exercise plan in the world that can out-train poor nutrition.
Do yourself a huge favor and get the education and knowledge you deserve to have about what nutrients your body needs and how to get them in your system in a variety of ways – and MAKE TIME to get that good, nourishing food in your body.
Looking forward to hearing from you today!
Share this with a friend who would also benefit from the information in this workout and blog post!
---
Get my eating made easy whole food eating system, with delicious recipes and everything mapped out, you can cook as little or as much as you like!