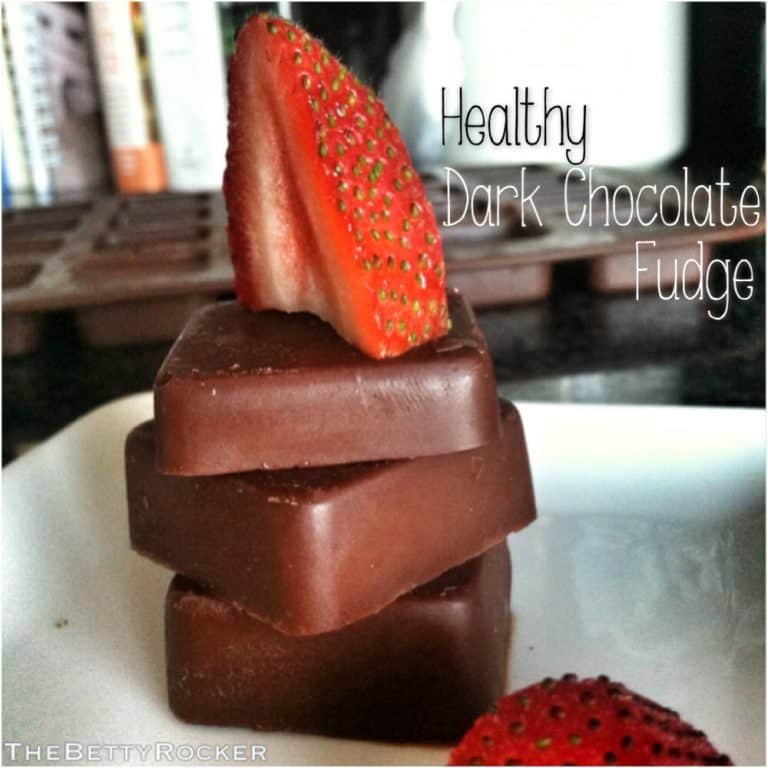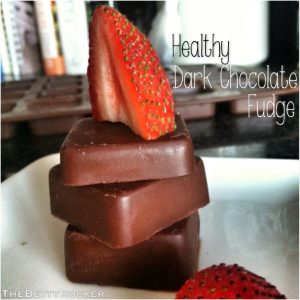 Well, it appears that dark chocolate and strawberries were the theme this weekend! And why not…I love celebrating the Summer Solstice!
If you didn't get a chance to catch my Chocolate Strawberry Donut Protein Pancakes, get that recipe right now!
This gluten free dark chocolate dessert is so easy to make – it takes about 8 minutes to throw everything together and freezes quickly.
I got the silicone baking squares from Amazon.com for $10. They're so easy to pop right out once they've set. You can also use cupcake tins and liners.
Watch two 15 second assembly videos, click here:
Gluten-free/dairy-free No-Bake Dark Chocolate Fudge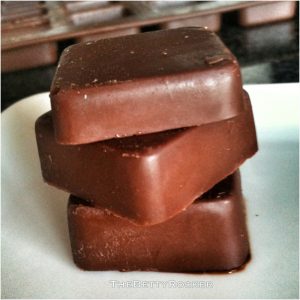 Yield: 24 small or 12 large  pieces
You will need: small pot, wooden spoon, measuring cups and spoons, silicone baking squares or similar
1/2 cup coconut oil
1/4 cup cacao powder
2 – 3 T honey
1 tsp vanilla
1. In a small pot, melt coconut oil and honey.
2. Stir in cacao and vanilla.
3. Pour the mixture into silicone squares or cupcake tins with small paper liners.
4. Freeze for 20-30 minutes. Depending on what size you make them and how hot you get your liquid mixture, they solidify fast!
For a fun variation….
Try adding 1/4 cup almond butter. This will make your fudge even richer. You can adjust the honey up or down a bit depending on how sensitive you are to sweetness. I made mine with 2 T and they were delicious, but I might try them again with the almond butter and add 3 or 4.
Looking for some help making healthy eating easy?