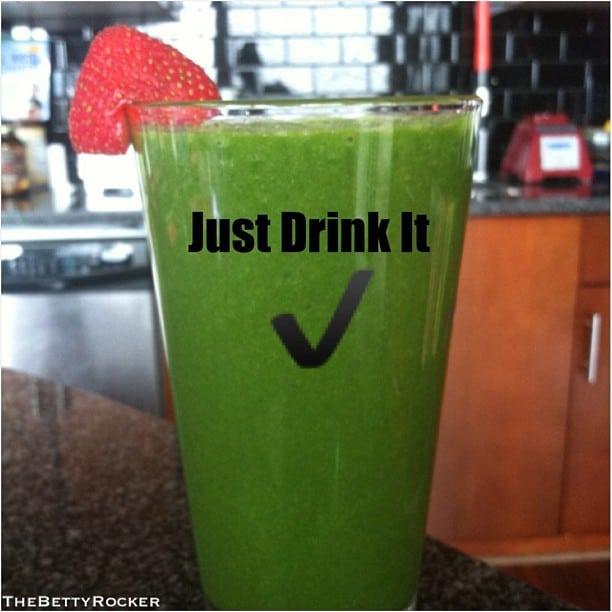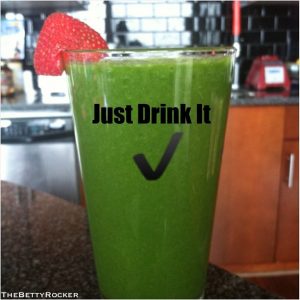 Yes, Just Drink It…swoosh!
Green smoothies are an AWESOME and RAW-SOME way to get a serving of fruits and vegetables, complete with healthy fiber and all the vitamins, minerals and nutrients those foods contain.
It is helpful to have a good blender – I use a Blendtec – but you can still make a good blend by chunking up your greens and fruits well before blending, and another option is to food process it – optionally blending second.
Add protein powder to boost your nutrient intake.
Mix up your greens. Don't just do spinach every day. Have at least the same amount of greens to fruit volume – this is not a "fruit smoothie" though it's great to add some fruit
Just Drink It Green Smoothie
Yield: 1 serving
You will need: blender, measuring cups and spoons, knife, cutting board
Dark, leafy greens – about a cup or more
Cucumber – about 1/4 of a cucumber
Parsley about 1/4 cup
Fresh mint – a few stalks
Fresh ginger, small chunk – I peel mine but you don't have to
1 Pear
2-3 strawberries
1 serving (30 grams) I ❤️ Vanilla Protein (read more of my protein powder recommendations here)
1 tsp cinnamon
1 cup (+/-) unsweetened almond milk – add enough to blend.
Nutrition Facts
Calories per Serving:

315
What kind of Green Smoothie did you make today?
---
Need some help with healthy eating? When planning for the week, I think about:
2-3 breakfast options I like 

A few entrees that could double as dinner or lunch 

A couple smoothie ideas that have complimentary ingredients to give you variety with your greens

A snack option like homemade protein muffins or an easy to make trail mix for days you're just hungrier and want a little more to eat.

Round out your plan with a couple of staple sides that you would like to have on hand daily like a big mixed greens salad and some rice, quinoa or easy to grab sweet potato chunks…
……and then make your grocery list around that.  
Or, you can let me make the whole plan for you, with so many delicious, easy and healthy recipes!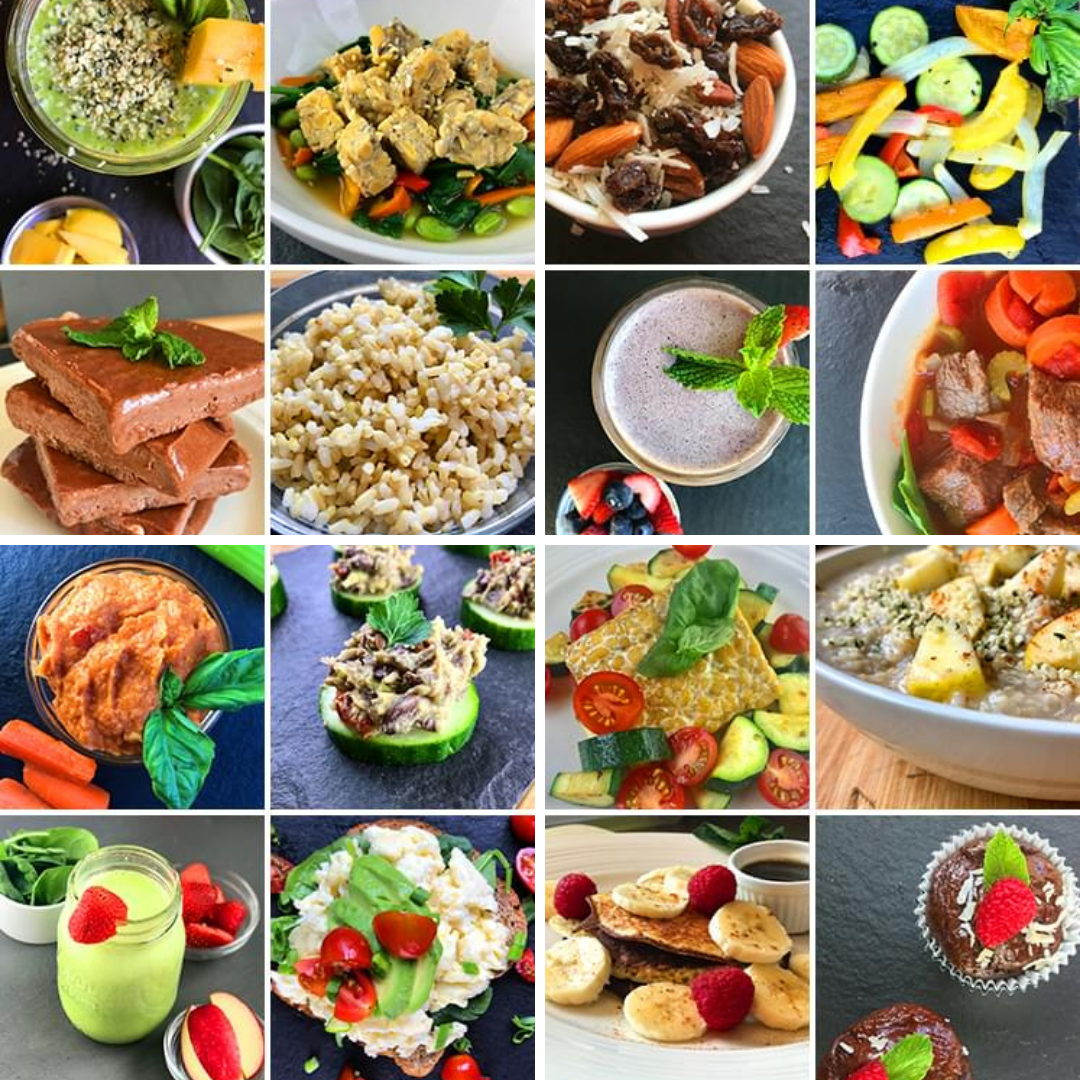 The 30 Day Challenge Meal Plan includes all the recipes and grocery lists for breakfasts, smoothies, sides, snacks and entrees for 4 full weeks – with plenty of delicious options and structure to help you eat right for YOUR life!