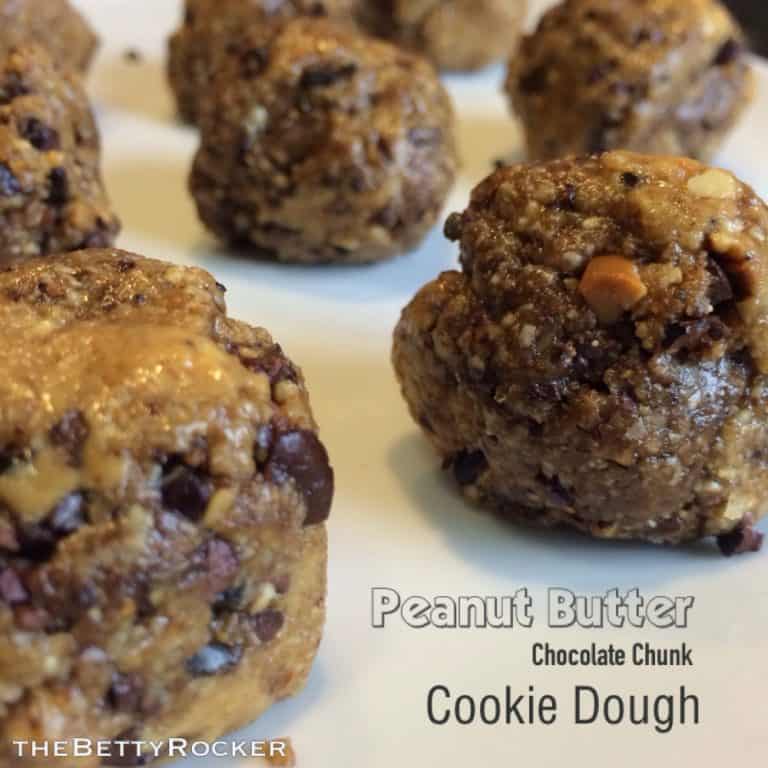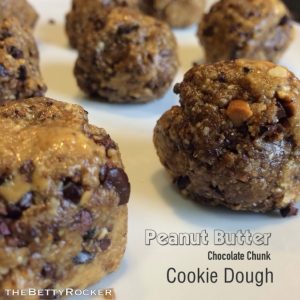 Have you tried these tasty and easy cookie dough bites before? They're a great alternative to store bought cookies and will satisfy you much more.
Here are some other variations you may see here on the blog:
Dark Chocolate Goji Berry Bites
Dark Chocolate Raisin Cookie Dough Bites
Chocolate Chip Cookie Dough Bites
They're super easy to make and very satisfying with the healthy fat from the nuts. Let me know what variations you make!
---
Peanut Butter Chocolate Chunk Cookie Dough
Yield: 12 pieces
You will need: food processor, measuring cups and spoons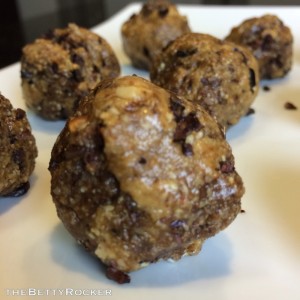 2/3 cup walnuts
2/3 cup almonds
2/3 cup oat bran
1/4 tsp salt
3/4 tsp cinnamon
1/4 cup peanut butter
1 tsp vanilla
1/4 cup mixed maple syrup and honey (or try with one or the other)
1/4-1/2 cup cacao nibs
1. Measure walnuts, almonds, oat bran, salt and cinnamon into the food processor. Blend until the nuts form a meal, and are starting to hold together a bit.
2. Add peanut butter, vanilla and honey/syrup mixture and blend again. You may want to open up your food processor and stir it a couple times depending on how dense your peanut butter is (I was using Santa Cruz Organic Crunchy, and after opening it and stirring in the oil I keep it in the fridge so it's a little more firm).
3. Add cacao nibs and pulse a couple times to get them in there evenly.
4. Form into balls and store in a container, or just eat them with a spoon 🙂
Nutrition Facts
Calories per Serving:

176
---
Check out the Body Fuel System – the ultimate support to set yourself up with food that's ready to go, with cookbooks, daily menus, food prep steps – plus an entire crash course to what the best foods to eat are, and how to combine them to get maximum lasting health benefits!