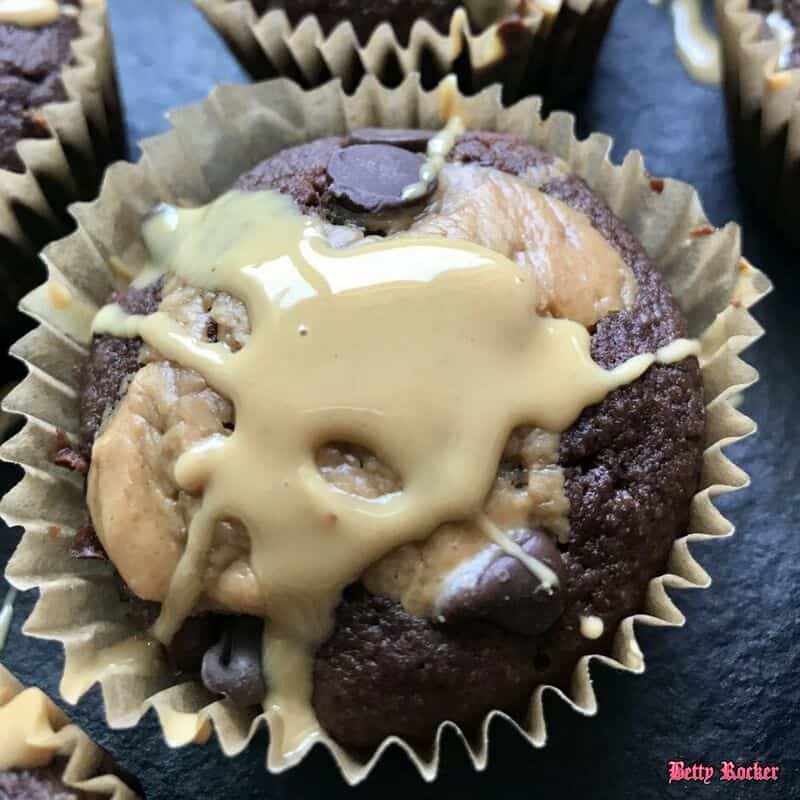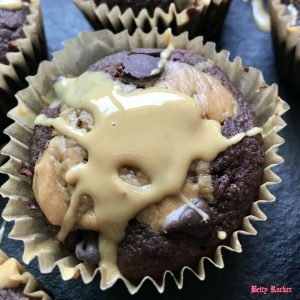 Chocolate and peanut butter, need I say more?!
You may know by now that two of my all-time favorite things are chocolate and peanut butter, and today I'm sharing a recipe that gives you an updated, healthy twist on this classic combination!
These gluten-free, dairy-free Peanut Butter Chocolate Cupcakes not only deliver mouth-watering flavor, but they also bring along a boost of nutritional superheroes, like powerful antioxidant vitamin E, bone-building magnesium, muscle-friendly potassium, and immunity-boosting vitamin B6.
And let's not forget a strong dose of healthy fats! 
But perhaps best of all, these little bites of delight make for an ideal No-Strings-Attached (NSA) dessert. 
My NSA philosophy is pretty simple, but the positive effect it can potentially have on your relationship with food is game-changing.
When you focus on giving your body nutrients (rather than focusing just on calories) you can step away from the kind of restrictive dieting that eliminates foods you enjoy and instead eat them on purpose on special occasions, or the weekend, or whenever it's right for your life.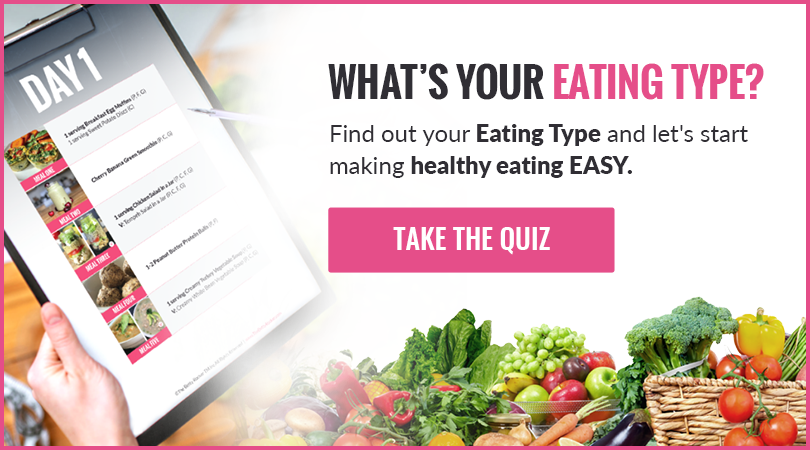 Clean eating 100% of the time is an impossible and unnecessary goal. And when we think or talk about eating certain foods as "cheating," we're unnecessarily shouldering negative and/or shameful energy we can come to associate with the act of eating.
Stressing about what you ate/drank at a friends' birthday party is worse for you than the food itself!
So go ahead, whip up a batch of these cupcakes, enjoy every bite, and let me know how long they last in your house! (My guess is "not long." 🙂 )
---
Peanut Butter Chocolate Cupcakes
Yield: 12-16 cupcakes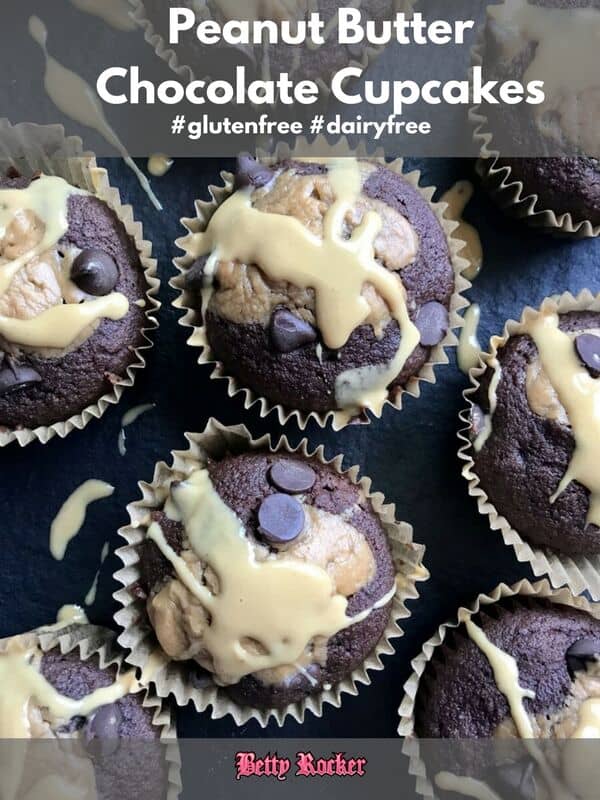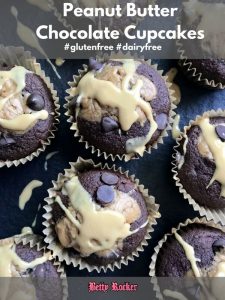 You will need: measuring cups and spoons, mixing bowl, mixing spoon, muffin tin, cupcake liners
KEY: T=Tablespoon; tsp=teaspoon

Ingredients for Cupcakes:  
2 cups almond flour (or a combination of 1 cup almond, 1 cup oat flour or flaxseed meal – all combinations work great)
1 tsp baking powder
1/2 cup cacao powder
1/2 cup coconut sugar
pinch of salt
3 eggs
1 tsp vanilla extract
1/2 cup honey
1/4 cup unsweetened almond milk
1/2 cup melted coconut oil
Ingredients for Topping:
1/4 cup peanut butter
1/4 cup dark chocolate pieces
Instructions:
Preheat your oven to 350 F. Line a muffin pan with cupcake liners.
Combine the oat flour, almond flour, baking powder, cacao powder, coconut sugar, and salt in a bowl.
Beat in the eggs and vanilla.
Add the honey, almond milk and mix well.
Add the coconut oil and stir to combine.
Pour the batter evenly into the muffin tin.
Top each cupcake with a dollop of peanut butter and a few pieces of dark chocolate.
Bake for 20 minutes.
Nutrition Facts
Calories per Serving:

250
So good!
---
Love dessert as much as I do?
My 30-Day Challenge Meal Plan comes with a 4-week daily menu, healthy recipe cookbook, grocery lists and a bonus dessert cookbook so you can enjoy a totally balanced lifestyle!