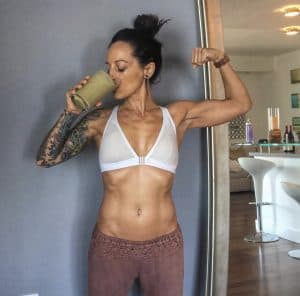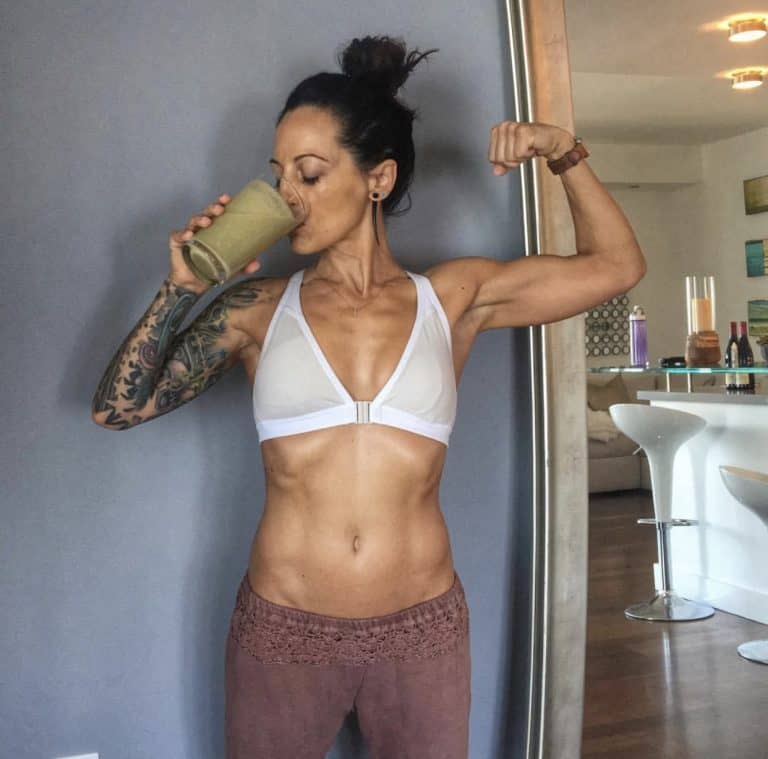 In this post:
Protein: What makes it special?
What does protein do?
How your body uses protein
Won't eating protein make me bulk up?
Are you eating enough protein?
How much protein do you need?
Good sources of protein
When creating any meal (from breakfast to smoothies to snacks and everything in between), protein is at the top of my list!
Protein is a major player when it comes to the way your body looks on the outside AND how it functions on the inside. It's found in every cell, and plays a part in thousands of essential chemical reactions.  It's needed for everything from hormone regulation and enzyme production to the regulation of muscle mass and body fat levels.
Eating a variety of protein-rich foods can help to support your ability to metabolize fat while supporting structural tissue (AKA muscle) production that can help sculpt a lean, fit physique.  
Protein is also important for healthy and vibrant skin, hair, and nails, as well as a healthy immune system and metabolism that can efficiently burn fat and keep you energized!
Table of Contents
Protein: What makes it special?

What does protein do?

Are you eating enough protein?

How much protein do you need?

When is the best time to eat protein?

What are good sources of protein?

Should you add a protein supplement to your regimen?

Healthy protein-rich recipes from the blog
Protein: What Makes it Special?
Proteins are macromolecules that play a role in the majority of the processes that occur in your body. They are made of amino acids, which are building blocks that "code" for specific proteins as instructed by your DNA (pretty cool, right?).
There are 20 amino acids, and different combinations and sequences of these 20 amino acids account for every type of protein in your body.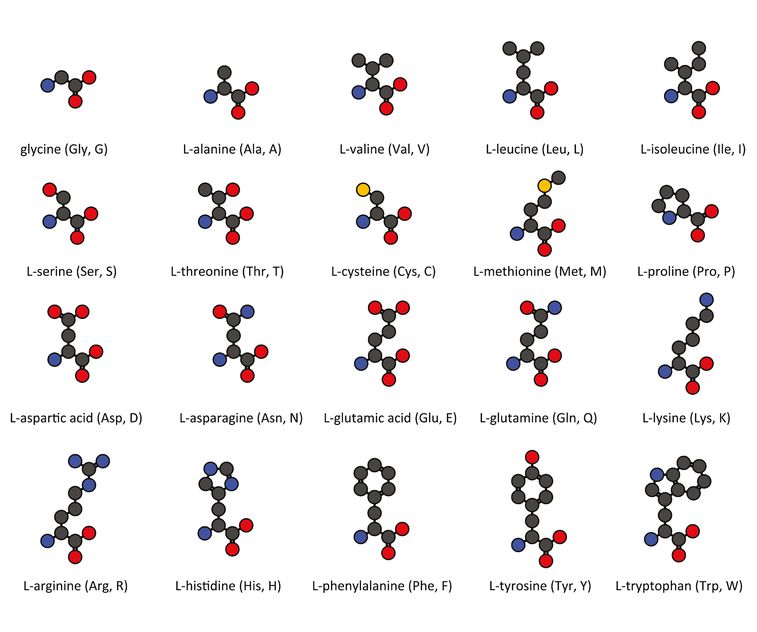 Of the 20 amino acids, 9 of them (histidine, isoleucine, leucine, lysine, methionine, phenylalanine, threonine, tryptophan, and valine) are categorized as "essential" because your body can't make them on its own (1). 
You must get these essential amino acids from food. Most animal proteins have a good ratio of different amino acids, so you don't need to worry about keeping track of your intake of each one.
However, if you're vegetarian or strictly plant-based, it is possible to miss out on some essential amino acids. Most plant-based protein foods are incomplete protein sources, as they tend to be missing one or more essential amino acids (2).
The solution to these missing amino acids is simple – just incorporate complementary proteins into your diet. By combining different incomplete plant sources of protein, you can get all the amino acids you need. One great complementary protein combination is rice (low in lysine) and beans (low in methionine).
So, what about nonessential amino acids? This designation doesn't mean they're any less important, it just means that your body can synthesize them on its own, so you don't need to focus on getting them from food.
---
What Does Protein Do?  
Protein is necessary for just about every process your body undergoes on a regular basis. Here are a few of its most important functions:
Hormones:

Believe it or not, these are actually proteins! Hormones such as insulin, glucagon, and HGH play a signaling role in the body, communicating between different organs and cells (

3

).

Enzyme production:

Protein helps to construct enzymes, which are substances that catalyze chemical reactions. Enzymes are required for many body processes including muscle contraction, digestion, and protein synthesis (

4

).

Tissue structure:

Protein provides the structure for cells, muscle, and other connective tissues (such as skin, nails, and hair). Important structural proteins include keratin, collagen, and elastin (

3

).

Immune health:

Immunoglobulins (antibodies) are a type of protein, and they manage your immune health by protecting your body against bacteria, viruses, and other toxins.

Nutrient transport and storage:

Many proteins are responsible for storing and/or moving other nutrients around the body. For example, lipoproteins transport cholesterol, while ferritin stores iron.

Energy:

Just like the other macromolecules, protein provides energy to allow you to go about your daily activities. One gram of protein provides the same amount of energy as 1 gram of carbs – 4 calories.
If you are working on losing body fat, incorporating protein into your diet can make it easier to reach your goals. 
I've found that many of my readers tend to downplay the importance of protein when planning meals. However, once they start intentionally incorporating this vital macronutrient, it's much easier to feel full and satisfied after a nourishing meal.
Protein is more satiating (satisfying) in the long run than fat or carbs (5, 6). Over time, protein can simultaneously reduce your hunger hormone (ghrelin) levels and boost your levels of a satiety hormone (peptide YY) (7). Pretty awesome combo!
So, if you find yourself debating a few more bites of a homemade burger or finishing the sweet potato fries on your plate, opt for the burger. High-carb foods like fries (even those made with sweet potato) can be difficult to stop eating since they aren't as satiating, while high-protein foods can help you feel fuller longer.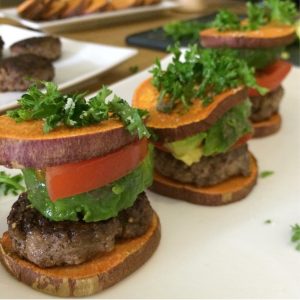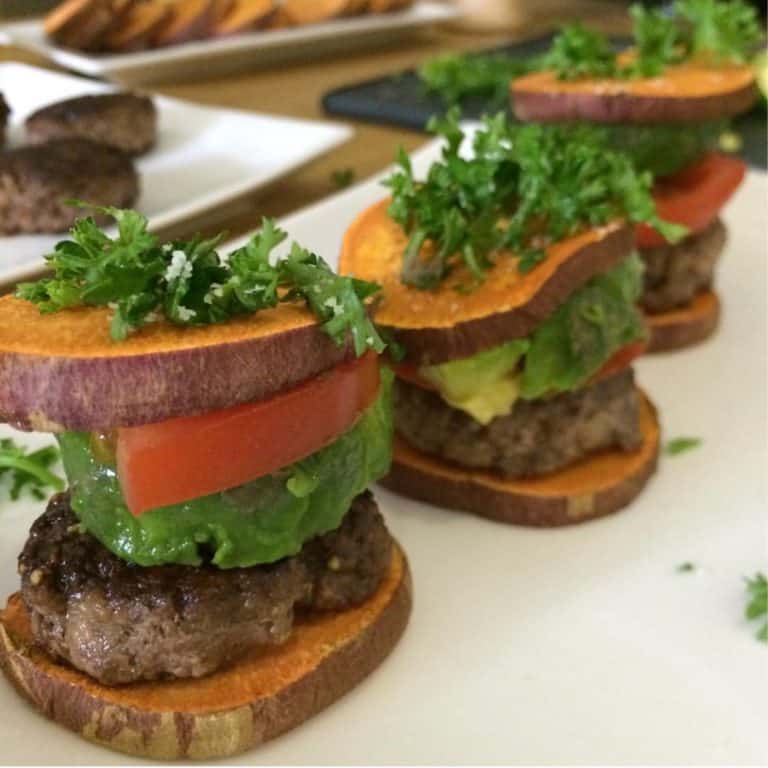 If you include protein sources throughout the day, the work required for protein metabolism will allow your body to burn more calories. 
Protein can also help to give your metabolism a bit of a short-term boost by increasing the thermic effect of food (TEF), which increases the amount of calories burned simply to digest and absorb food (8). TEF (also known as thermogenesis) is one of 3 factors involved in your metabolic rate (the other 2 are your basal metabolic rate and energy expenditure from activity) (9). 
Although TEF makes up the smallest portion of the 3 factors, you can make weight loss or maintenance less of a struggle by boosting your TEF from protein intake. 
Consistent protein intake can also encourage more fat loss via hormone production, which increases the integrity of your lean muscles, and even reduces cardiovascular risk.
Carbs and fats also have this effect, but not as much so as protein. In short, this means your body can burn more calories without any extra effort from you!
---
How your body uses protein
Protein is broken down into the amino acids required by our bodies to function properly. Several different parts of the body house these amino acids, most notably muscle tissue, the liver, bones, and skin. However, the body isn't able to tap into these amino acids as easily as it can access glycogen or body fat for quick energy. 
Unlike the way our muscle tissue stores carbohydrates as glycogen for energy use later on, and the way our fat cells store fat for energy use later on, our body doesn't have a "storage tank" for protein.
Your liver plays a vital role in handling the protein you consume. In a process known as deamination, amino acids are broken down to smaller components as hydrogen ions and ammonia are removed from their structure (10).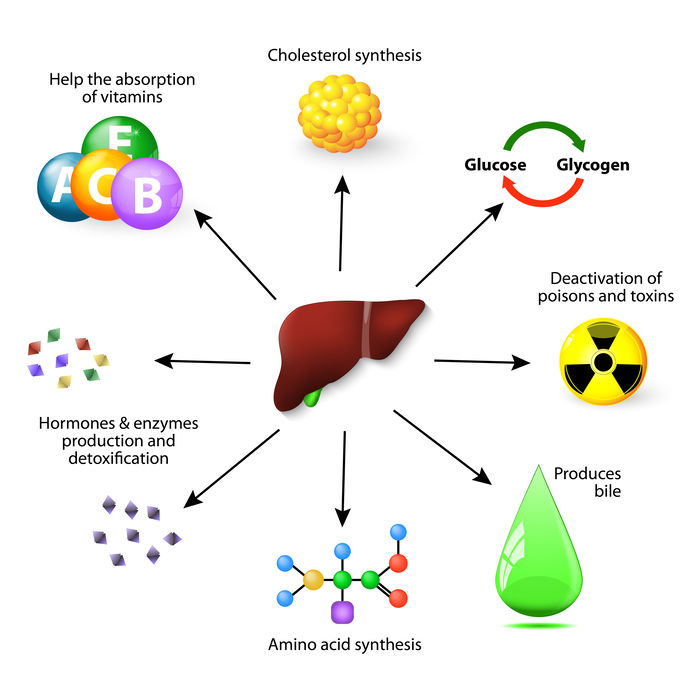 The leftover portions of these amino acids are then distributed throughout your body by your liver to carry out many important functions. Many of these amino acids are ultimately destined for the Krebs cycle, where they can be converted into energy (11).
If your body is in positive protein balance (basically, if you're consuming more than your body requires), your liver will simply process the protein that comes in from your diet and send the amino acids wherever they are needed (12).
On the other hand, if you're not getting enough protein from your diet, your liver will break down muscle tissue (via oxidation) to get the amino acids it needs for energy production and other bodily processes (11).
This means that no matter how much time you spend exercising, your muscles will not cooperate unless you fuel them properly.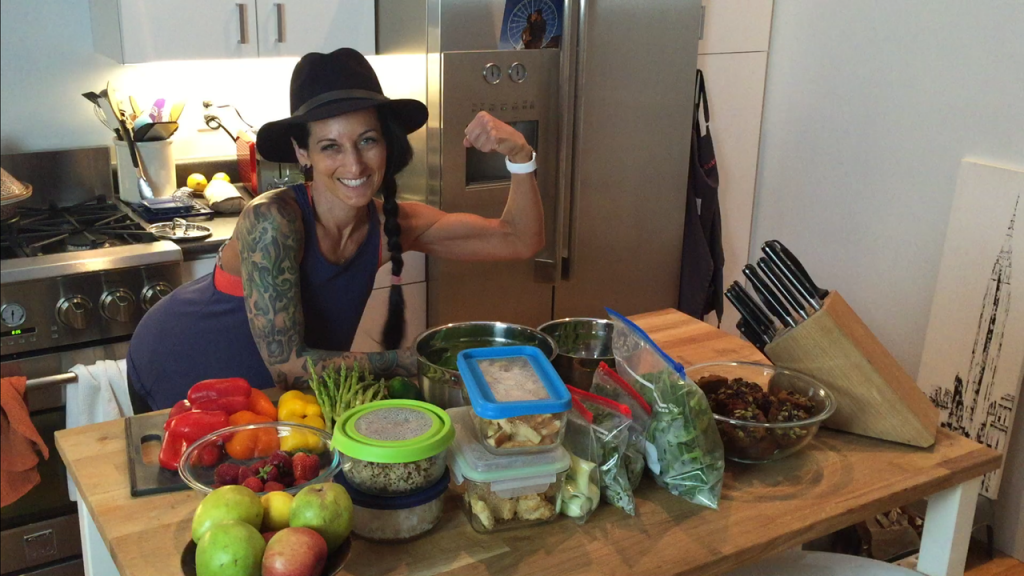 Protein is primarily used to build, repair and maintain body tissue (in a process called protein synthesis) and make enzymes and hormones. It serves only a tiny percentage of the body's energy needs.
Since proteins and amino acids are not stored, there is a constant turnover of protein. Some protein is constantly being made while other protein is being broken down. Because protein is needed for so many body functions all day long, it's important that we continue to replenish it throughout the day by including it in each of our meals.
The protein you eat is key in supporting muscle tissue repair and development in a process called muscle protein synthesis (MPS).
Protein is the main building block of muscle tissue. When you eat foods that contain protein, they're digested into their amino acids which are transported to body tissues and built into tissue proteins. Protein synthesis is the process of building new proteins, which happens in all the body's organs.
Muscle protein synthesis (MPS) is the process where your body builds specific muscle proteins from amino acids, and this contributes to muscle size.
Muscle protein synthesis can be increased by including protein with each main meal, and by including protein after you exercise – after the "tear down" has occurred. The amino acids from the protein you ingest will be shuttled to your muscles, replacing any lost during exercise.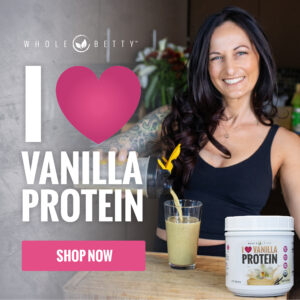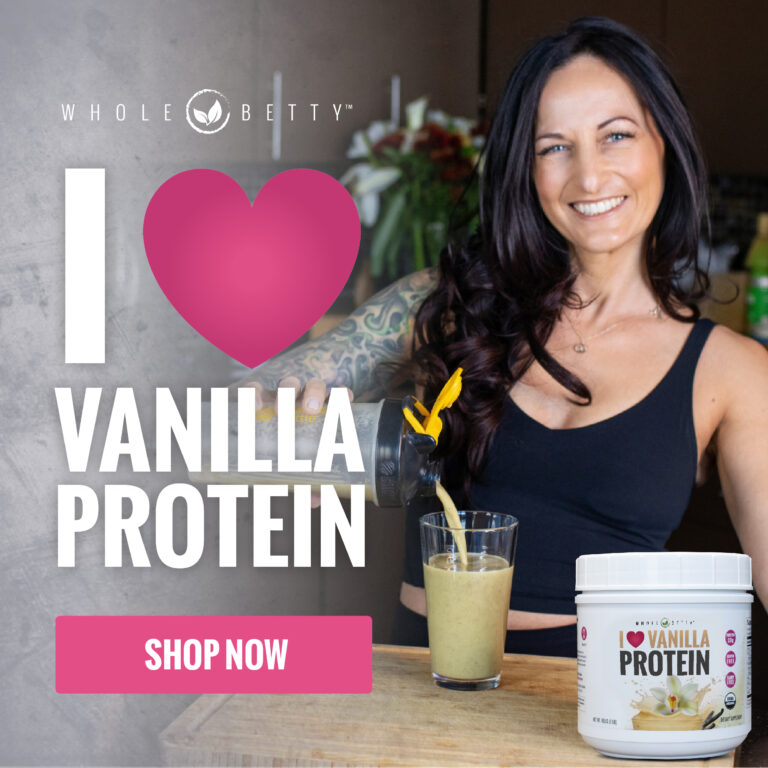 The contractions your muscles make decrease muscle protein synthesis during a workout, but it rebounds post-exercise especially when protein or amino acids are added. Studies show that between 20-40 grams is the best amount to support this process, and that eating protein throughout the day in your meals is also a contributing factor.
The ability for dietary protein to impact muscle protein synthesis decreases with age. On my podcast, Dr. Gabrielle Lyon discussed that this response in older adults necessitates a need for increased amounts of dietary protein. This may be significant if you are over 40 and not being mindful of your protein intake. I recommend including between 20-30grams with each main meal, and supplementing with a protein shake post-workout on training days.
Your body can store the glucose you don't need for immediate energy in 3 places, your liver glycogen, your muscle glycogen, and/or your fat cells.
"Nutrient partitioning" describes which of these 3 paths will be taken, and that has a lot to do with your current amount of body fat, muscle mass, and hormone levels – particularly insulin.
If you are insulin resistant, fat storage is prioritized. If you have good insulin sensitivity, muscle and liver storage is prioritized, and you get the bonus benefit of it aiding your amino acids entering the muscle tissue as well (muscle protein synthesis).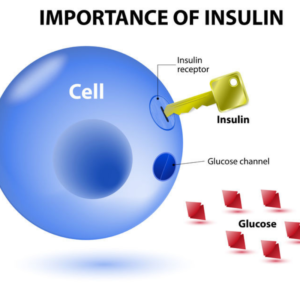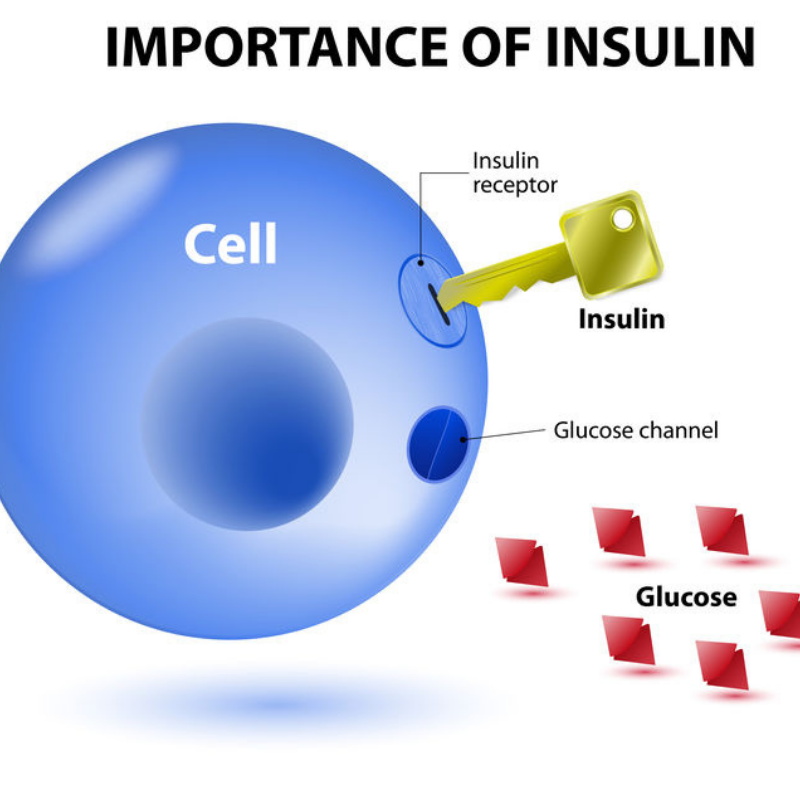 Insulin resistance: Insulin's job is to help bring your blood sugar levels back to equilibrium by opening up the cells to receive glucose. People who are insulin resistant produce insulin, but their cells have stopped responding to it.
The pancreas, which makes insulin, turns up the volume, producing more and more insulin in response to the elevated blood sugar, but the cells still do not take it up and blood sugar continues to rise.
Prolonged elevated blood sugar can damage organs and nerves, and is associated with obesity, type 2 diabetes, high cholesterol and high blood pressure (11).
Insulin Sensitivity: Insulin sensitivity refers to how responsive your cells are to insulin – so how much insulin needs to be produced in order to shuttle the amount of glucose in the bloodstream.
You are insulin sensitive if a small amount of insulin is needed to deposit the glucose you've taken in.
Improving insulin sensitivity can help you reduce insulin resistance, and reduce the risk of many diseases, and ensures your body converts the energy from your food in the most efficient manner (including supporting your muscle) (12).
The more insulin sensitive you are, the more readily your nutrients will be partitioned to the muscle tissue to be stored as glycogen (rather than fat storage). Insulin is also thought to have some influence on muscle protein synthesis. It's theorized that it enhances the uptake of amino acids into the cell, though I found inconsistent conclusions in my research. Bottom line: improving insulin sensitivity is a desirable goal for better health overall.
Improve your insulin sensitivity by eating whole foods, and getting regular exercise.
---
But won't eating protein make me bulk up?
Many women slack on protein intake because of an outdated misconception that it will "bulk" them up.
In reality, achieving a muscular "bulky" bodybuilder look actually takes precise planning, targeted muscle group training, and often steroid or hormone supplementation. 
While both men and women can build muscle effectively, men have an easier time due to their higher levels of testosterone.
If you're not aiming for a bodybuilder physique, you can rest assured that it won't happen by accident if you increase your protein intake! 
Rather, by regularly doing resistance training exercises and maintaining a balanced eating pattern, you'll add muscle to your body, which will allow for a lean, toned look.
---
Are You Eating Enough Protein?
If you have an active lifestyle and eat a balanced diet, you might be concerned that you're not eating enough protein. 
So, how can you tell if you're cutting yourself short on protein?
Unless your diet is heavily restricted due to allergies or other reasons, most people in developed countries consume adequate protein, and true protein deficiency is very rare.
While it's unlikely that you're truly protein-deficient, it is possible that you could be cutting yourself a bit short on protein if you have an active lifestyle.
Here are a few signs that may indicate that your protein intake is insufficient in comparison to your needs:
1: You often experience strong CRAVINGS for things like sweets, caffeine, chocolate, candy, chips, pastries, etc.
Strong cravings often indicate unstable blood sugar – your body needs energy and it's looking for a quick fix. Protein helps your blood sugar and hormones to stabilize, which can help to reduce those relentless cravings.
2: You have DIFFICULTY SLEEPING through the night.
The same blood sugar swings that cause cravings can also mess with hormone balance, which in turn messes with your sleep. A lack of protein can cause cortisol (a stress hormone) to rise, while your serotonin (the "happy" hormone) diminishes, causing insomnia or fitful rest.
When you get a solid, restful night of sleep, your body is better equipped to efficiently burn its body's best long-lasting fuel: stored fat. 
However, if you're eating excessive amounts of carbs (especially sugar) during the day, your body becomes unaccustomed to using your stored fat for energy, and it will instead disrupt your sleep cycle thinking it's time to eat, looking for the next hit of quick energy.
3: You have muscle and/or joint pain:
The body stores much of its protein reserves in the synovial fluid around joints, saving it up to rebuild your muscles and joints after strenuous exercise. 
When your protein intake is inadequate, the reserve is tapped for amino acids, and this can result in stiff joints and tight muscles.
Of course, if you're an active person who exercises regularly, you are likely accustomed to the occasional bouts of soreness and tightness. However, if you've had trouble recovering from workouts lately and there doesn't seem to be an obvious reason behind it, insufficient protein intake could be to blame.
4: You ride a roller coaster of EMOTIONS, FATIGUE, and STRESS.
While carbs tend to spike your blood sugar levels, protein helps to stabilize it. Without enough protein, your blood sugar levels can fluctuate all over the place, which is quite taxing on your system. 
This blood sugar roller coaster can cause erratic mood swings, tiredness, and just generally make you feel lousy.
5: You are CONSTANTLY HUNGRY with an uncontrollable appetite. 
Protein metabolism expends a lot of energy, so the act of simply breaking down protein does burn calories, and if you're not replacing those calories with some quality protein sources, it can leave you super hungry! 
While your body is working hard to break down and assimilate protein, it is also improving metabolic function, providing a feeling of fullness, and stabilizing your energy and blood sugar levels.
---
How Much Protein do you Need?
Even if you're not experiencing any symptoms associated with inadequate protein intake, it's always a good thing to know if you're meeting your targets. 
So, what should your target protein intake be?
Protein needs are not a "one size fits all" kind of thing.
You'll find a wide variety of recommendations and calculators for protein intake on various websites and apps, but the "right" amount of protein for your needs depends on many factors. 
Your height, weight, activity level, age, muscle mass, physique goals, and current state of health all affect the amount of protein your body needs to keep running smoothly. 
The Recommended Dietary Allowance (RDA) for protein for healthy adults is 0.8 grams per kg body weight – which works out to about 0.36 grams per pound (13). 
If you're thinking this sounds a bit low – you may be right! By definition, an RDA is simply a level of nutrient intake that is sufficient for most people, so you can think of it as a bare minimum threshold to keep you functioning (14). 
If you're an active woman, I suggest really making an effort to focus on your dietary protein intake to allow for optimal exercise recovery and muscle repair.
How to Calculate Your Protein Needs: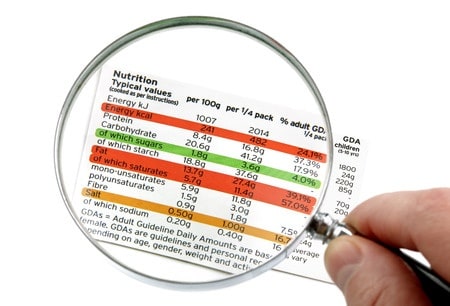 To give yourself a personalized range to work with, divide your weight in pounds by 2.2 (this will yield your weight in kg), and then multiply this number by the grams of protein per kg as indicated below based on your activity level. 
Your ideal daily protein intake should fall somewhere in this range. You can round to the nearest whole number to make your range easier to remember – it doesn't need to be exact! 
If you're generally healthy and doing regular resistance training (like any of my workouts, both bodyweight and with weights), your best bet is to aim for at least 1.2 to 1.4 grams of protein per kg (about 0.55 to 0.65 grams per pound) of body weight (

15

)

. 

If you're

not active

at all, it's OK to go lower than this range (but try to aim for at least 0.8 to 1 gram per kg).

If you're

extremely active

, you may find that the calculated range is not enough for your needs, and it may take some experimenting to determine what works best for you. Typically, somewhere between 1.2 to 1.7 grams per kg (0.55 to 0.77 grams per lb) works well for very active people

.

However, you can go higher than this amount if you like (up to about 2 to 2.5 grams per kg), especially if you do a lot of strength training and building muscle mass is your goal (16).
These calculated protein levels may seem like a lot, but if you have your targets set a bit higher than what your body truly needs, you're more likely to get sufficient amounts. When it comes to protein, it's better to consume more (within reason, of course!) than less than your body requires. 
No matter what your goals are, including enough protein (along with other nutrients) is an important part of supporting your body, sculpting your physique, and attaining optimal health.
Keep in mind that you can overeat protein, just like any other nutrient, but if you do, your body has a good internal regulation system to deal with the extra protein. After the process of deamination in your liver, if you don't have a use for amino acids, their remnants may ultimately be converted into fats or carbohydrates, depending on what your body needs at the moment.
Of course, just like carbs and fats, excess protein can ultimately be stored as body fat – so don't overdo it on the protein if you don't actually need it.
Chronically overeating massive amounts of protein can cause health problems, just like chronically overeating fat, carbs or any nutrient can. Additionally, if you have any pre-existing health conditions (especially kidney or liver disorders), you may need to limit your protein intake as instructed by a medical professional.
This is why it's a good idea to calculate your personal protein intake based on your specific energy output, goals, and health concerns, and adjust accordingly from there.
---
How to incorporate protein throughout the day
Breakfast: Depending on your preferences, your version of a delicious protein-rich breakfast can vary. If you enjoy savory breakfasts, eggs are probably already in the rotation. Prefer something sweet? Whip up some protein pancakes or grab a cup of Greek yogurt.
Lunch and Dinner: Most people with a balanced diet shouldn't need to make too many changes here. Chances are that you probably already consume a protein source with your main meals. If you don't, simply add them in!
Post-Workout: After a workout, it's important to jumpstart the recovery process by getting a good amount of protein (and carbs) in. This post-workout boost can help to rebuild structural proteins in your tendons and muscles while providing you with energy.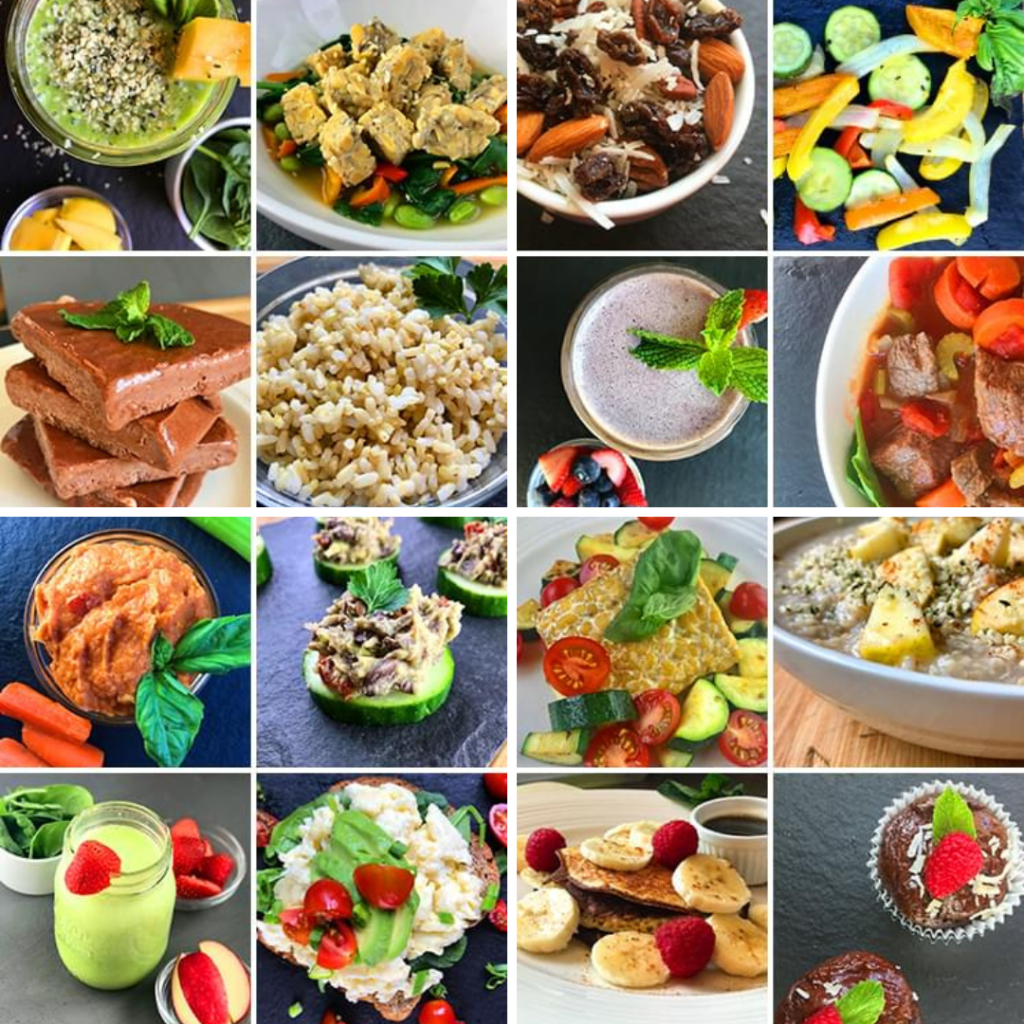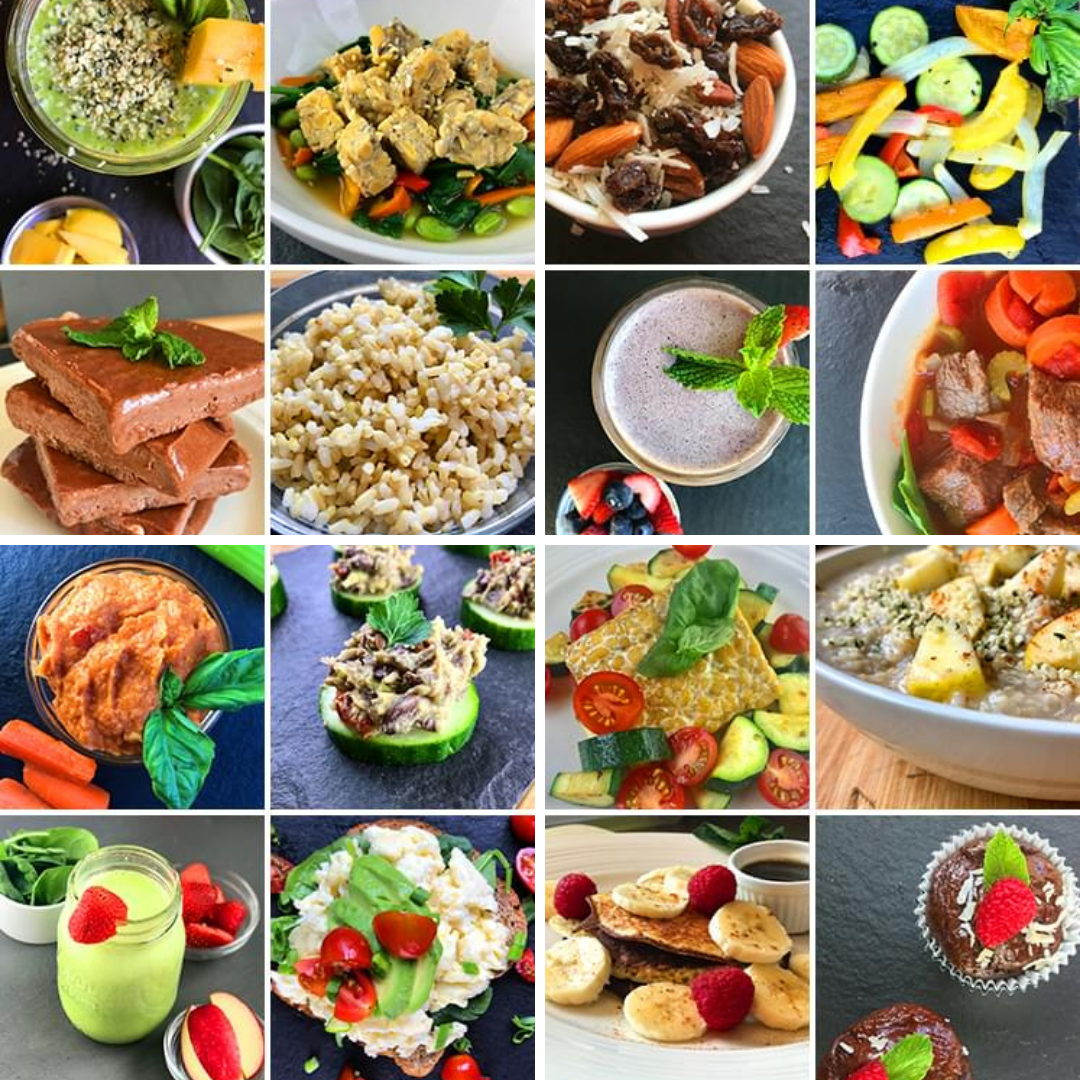 After a workout, your muscles' ability to take in nutrients is increased significantly (15). Providing an ample supply of amino acids following exercise may help to maximize protein synthesis, which can help your body recover faster from exercise and increase its muscle-building potential. 
Protein also helps to break down carbs and mediate your blood sugar response, so including both protein and carbs in your post-workout snack or meal is a win-win.
Additionally, your body tends to burn more calories when it breaks down protein (boosting your metabolic rate) all the while giving shape, structure, and strength to your physique. You truly can't go wrong with a good source of protein after a workout.
---
What are Good Sources of Protein?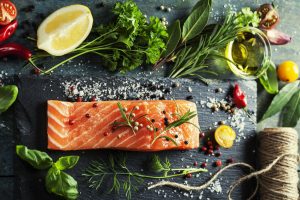 Getting your protein from a variety of different foods is a good way to ensure you're getting adequate minerals, vitamins, phytonutrients, and everything you need to maintain lean muscle and reduce body fat.
As with any food, choose protein sources that are as unprocessed as possible, and think about the source of the food – such as grass-fed meats, wild-caught fish, and natural seeds, nuts, and legumes.
If you're looking to increase your protein intake, here are some great high-protein foods to add into your diet.
Animal Sources (grass-fed, free range, and wild caught whenever possible):
Meat: beef, bison, pork, wild game
Poultry: chicken, turkey
Seafood: fish (cod, haddock, tuna, flounder, perch, halibut) and shellfish (shrimp, crab, lobster, scallops, oysters)
Dairy: Greek yogurt, milk, cheeses, fermented dairy products like kefir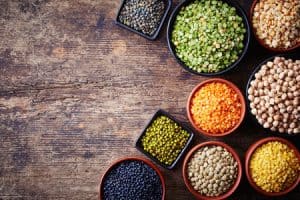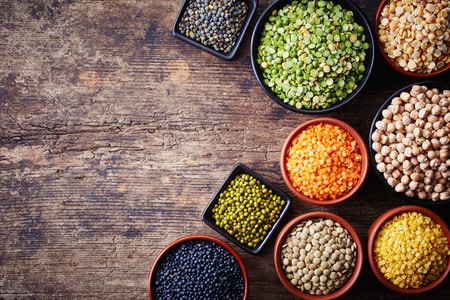 Plant Sources:
Seeds: chia, sunflower, pumpkin, flax, sesame
Nuts: almonds, pistachios, walnuts, cashews, brazil nuts, peanuts
Legumes: Lupin, Lentils, Green Peas, Soybeans (tempeh/tofu), Red beans, Black beans, Yellow beans, Fava beans, Chickpeas
Whole grains: quinoa, buckwheat, amaranth, wheat, rice, corn, oats (ensure your grains are soaked, sprouted, or fermented to consume, and that you're looking for non-GMO plants)
Some Vegetables:  i.e. avocado, broccoli, spinach, kale, sweet potatoes (these all contain some protein, but are not adequate protein sources on their own.)
---
Protein Supplements
Getting your nutrients from whole foods is always the optimal choice, BUT it's also useful to have some additional, convenient options to help keep your intake in the right range when you're short on time. 
I have a couple of plant-based complete protein powders available in my own supplement line: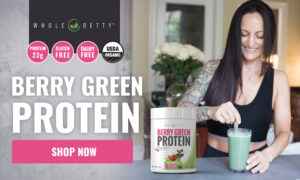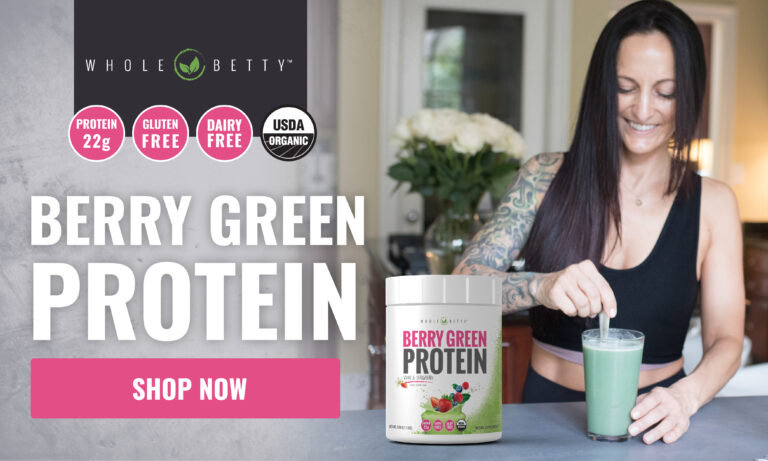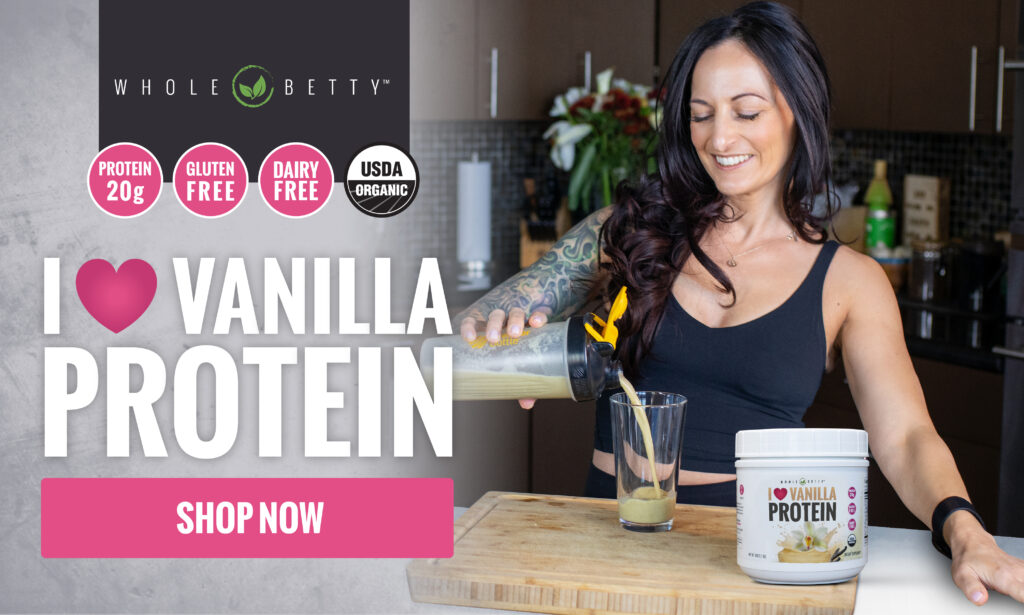 Both of these protein powders contain all of the essential amino acids in an organic, plant-based form. You can also get complete protein from dairy-based protein powder.
I  do rotate between a few of my favorite high-quality protein powders and add them to all kinds of things (such as smoothies, oatmeal, and baking). CLICK HERE to read the full list of my favorite protein powders!
Is collagen a protein powder?
Collagen in its supplemental form is made up of amino acids, and contains 3 in particular in abundance. It's not really a complete protein however, so I refer to it as "collagen peptides" which helps clarify that while it contains amino acids, it's not a "protein replacement."
Collagen is the most abundant protein in the human body, found everywhere from muscle to skin to blood vessels (17). Your body can synthesize its own collagen, but as you age, this process slows down.
So, should you take a collagen supplement? In general, you probably don't need to if your diet is balanced and contains all of the key nutrients, and you're eating bone broth regularly.
However if you're an active person and want to support your bone, skin and joint health it can be beneficial, as collagen can help jumpstart the rebuilding process for muscle, tendons, ligaments, and other tissues that take a bit of wear and tear during exercise.
Here's my brand of collagen: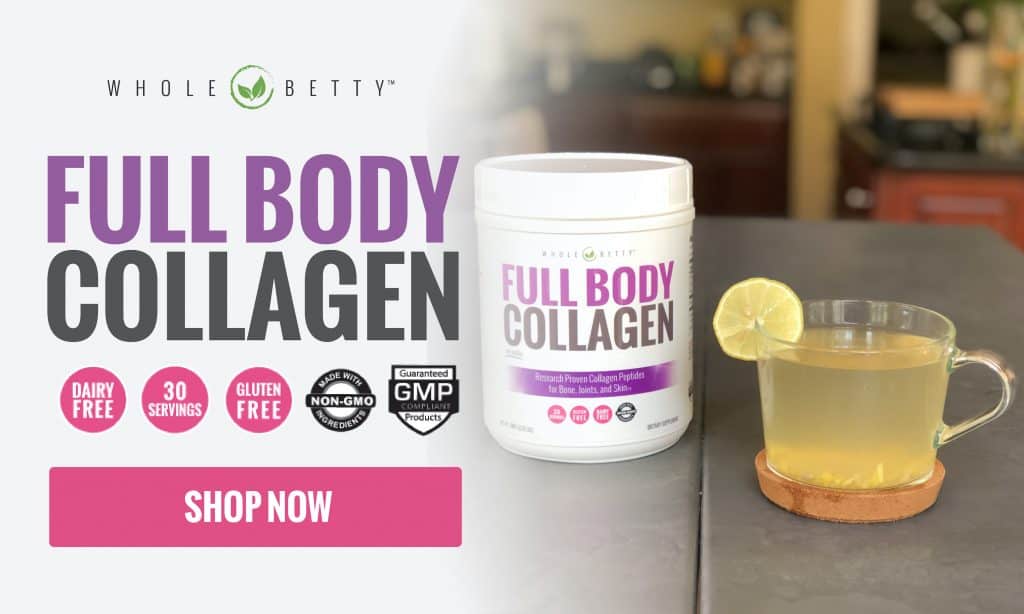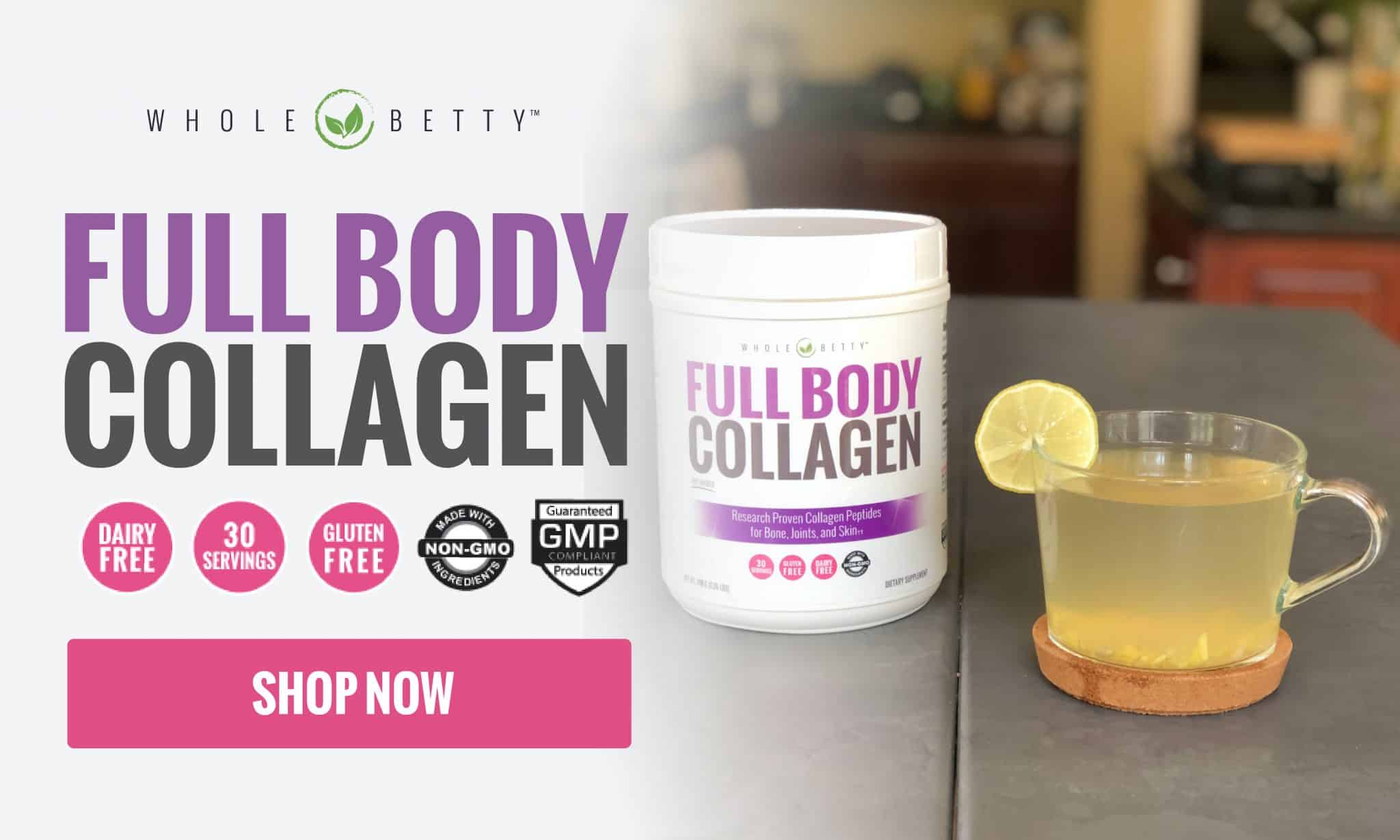 ---

The Body Fuel System #BFS will….
Support your metabolism in its OPTIMAL state

Speed up FAT LOSS – naturally

ELIMINATE the need to endlessly count and track calories, points or numbers

Help you LOOK and FEEL YOUR PERSONAL BEST… and stay that way – all while eating foods that taste great!

The Body Fuel System uses my simple, proven Eating Types to make it easy to stay on track. It also gives you healthy, fat-burning recipes and foods you can eat to look and feel your BEST every day!
Recipes like….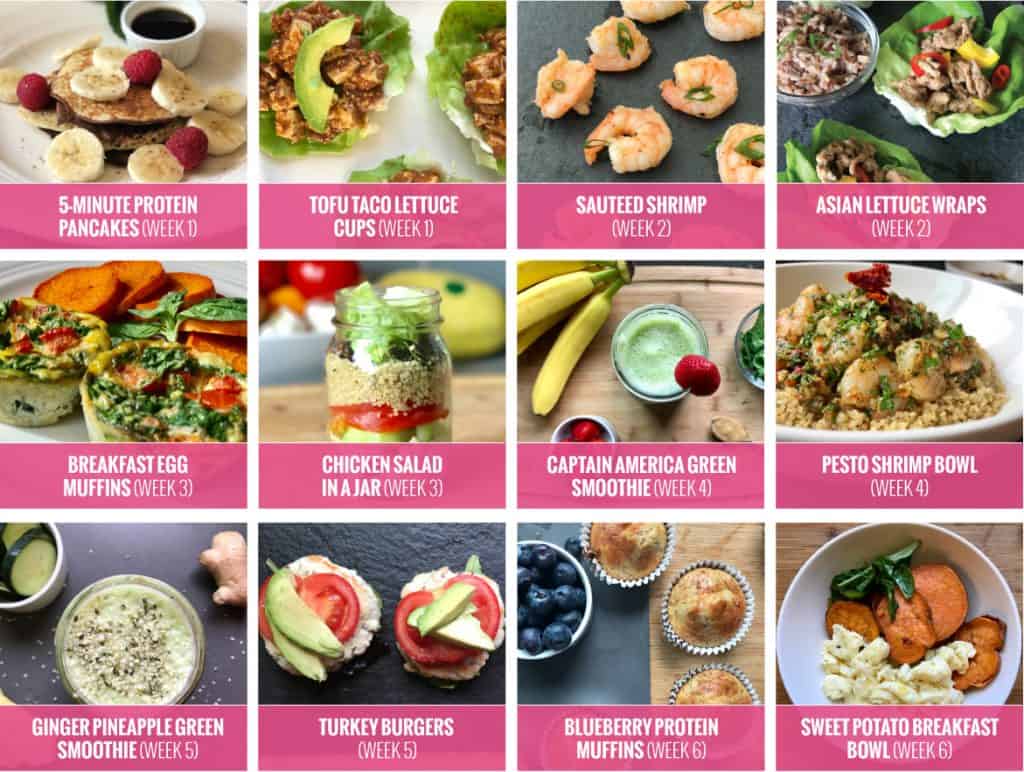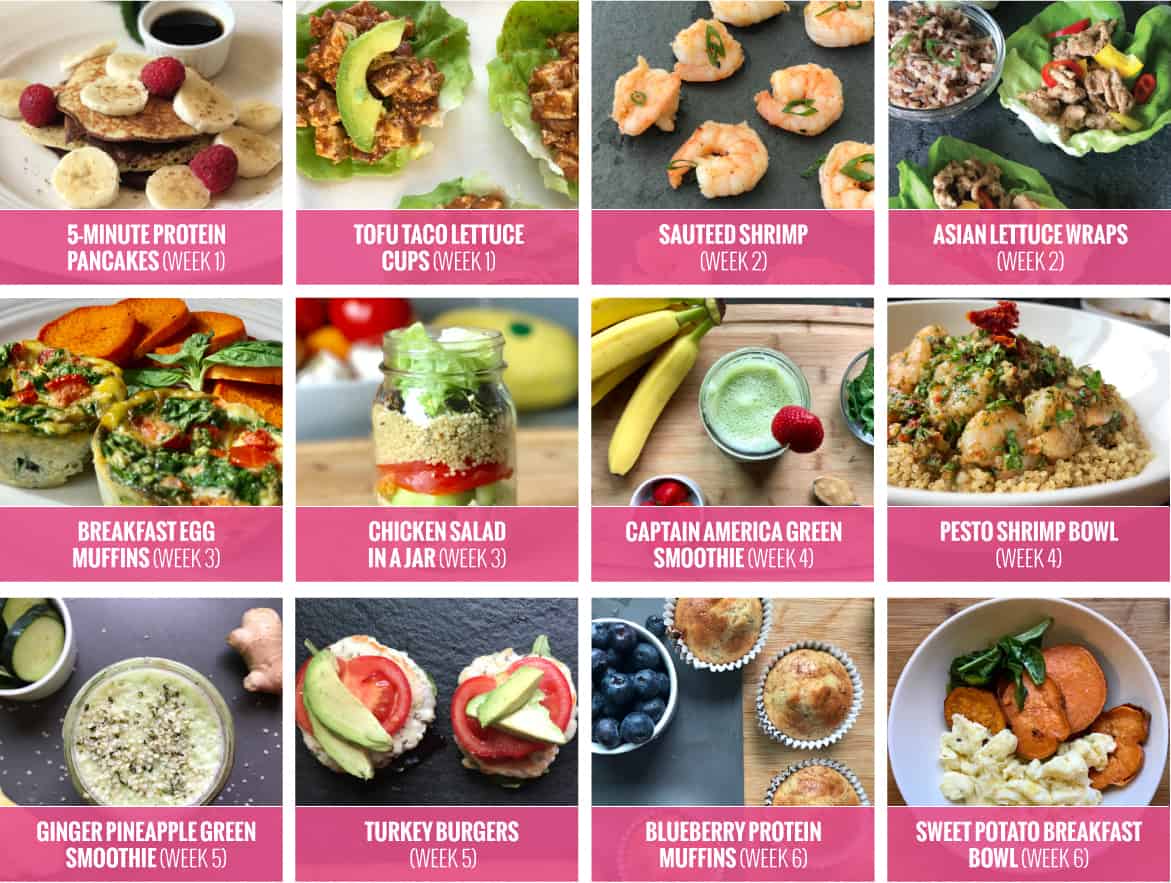 This is my signature eating system and it contains 6 weeks of done-for-you meal planning and recipe guides! You will not only learn the strategies that have given me long-term success, but also enjoy the time-saving benefits of having it all planned out for you! 
---