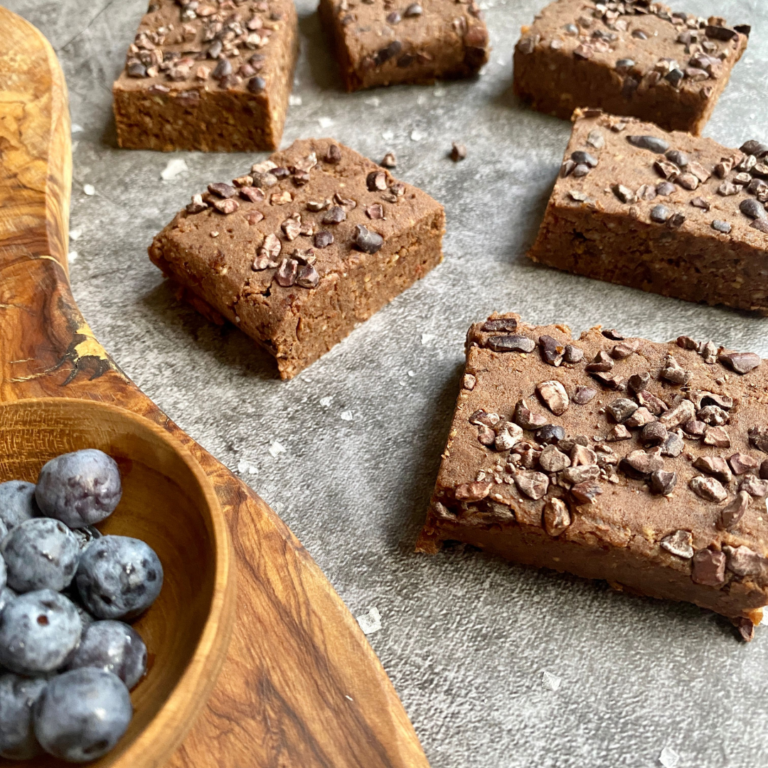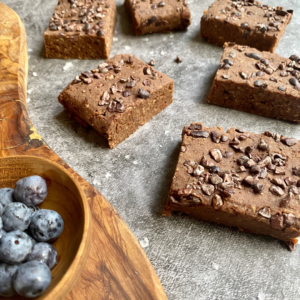 These new Chocolate Protein Energy Bars happened when I was playing around with an older recipe last night and they actually came out really well!
I have tested these with a variety of types of protein powder, and they all seem to work pretty well.
When it comes to using dates, just make sure they haven't dried out too much. You can put them in a bowl of water for a bit to re-infuse them with moisture before processing.
You can also vary this recipe with different nuts – I've done them with all walnuts, all almonds, and a mixture of both. I haven't tried using seeds before, but I bet that would be a good experiment! Do let me know what you try!
---
Chocolate Protein Energy Bars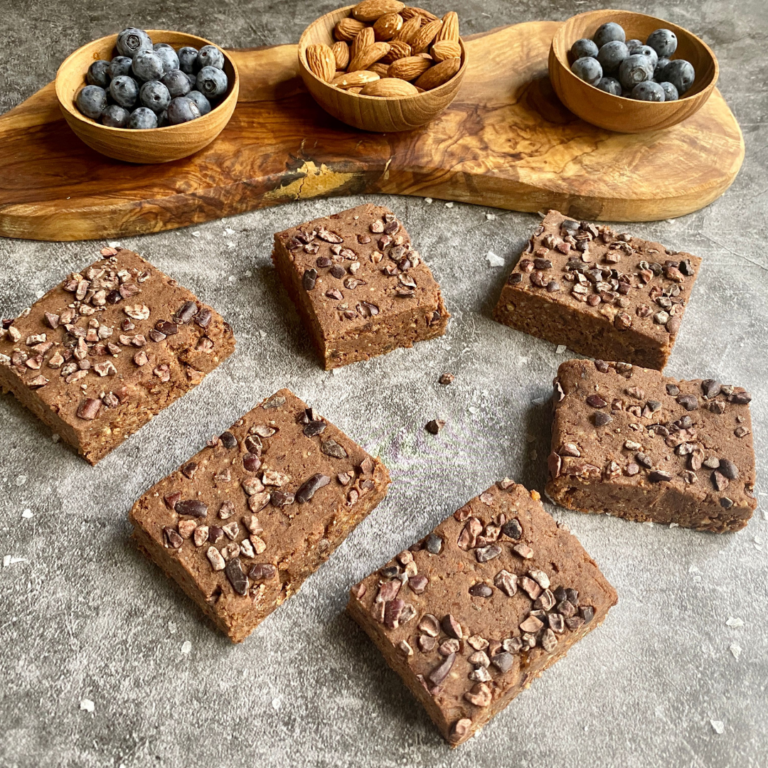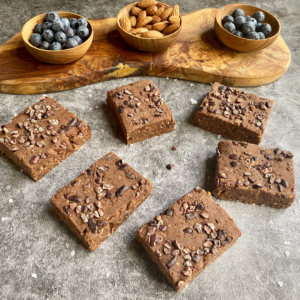 Yield: about 12 bars
KEY: T = tablespoon; tsp= teaspoon
You will need: measuring cups and spoons, food processor, 8×8 or square pan
1 cup almonds (or half walnuts, half almonds, or other nuts)
4 servings (32 grams) I ❤️ Chocolate Protein
2 T cacao powder
1/2 tsp sea salt
1 1/2 cups pitted dates (I used medjools)
1/2 cup unsweetened almond milk (or non-dairy milk of choice)
1/4 cup cacao nibs for garnish (optional)
Lightly coat a baking dish with oil.
Using a food processor, grind the almonds to a fine powder.
Add the protein powder, cacao powder and sea salt, and blend until well combined.
With the food processor running, add in the dates, a few at a time. Then slowly pour in the almond milk.
Your mixture should have a fudge-like consistency when it's ready. If it seems too dry, you may add a few drops of water (or try espresso…it's awesome!).
Transfer the mixture to the baking dish and press it down with a spatula to form an even layer.
Sprinkle with cacao nibs (if using) and refrigerate for at least 1 hour.
Once the mixture has set, cut into 12 equal portions.
Nutrition Facts
Calories per Serving:

166
---