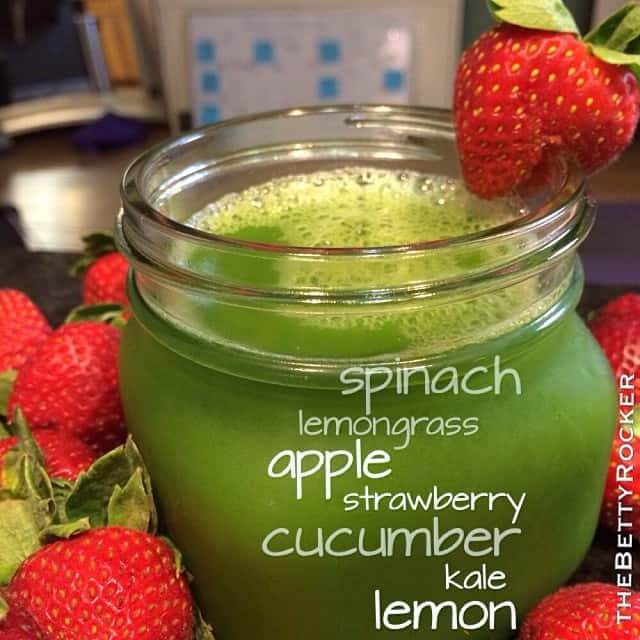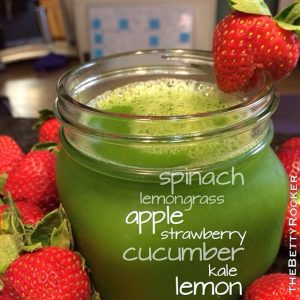 One of the great things about making a smoothie or a juice or heck, even just eating some raw greens is the fiber and the nutrients can really help balance out your sugar highs and lows if you've had an NSA day or even a rough night out.
The  greens will also stimulate your anti-hunger hormones, and can really turn off more cravings that come from the sugar roller coaster that's induced by too much rich dessert or even alcohol.
Combining some fresh herbs (like mint, basil, or in my case lemongrass) with a little citrus, fruit and greens can move anything through you that's fighting it out in your gut, and restore you with an abundance of phytonutrients that will have you back in shape in no time.
Have you ever tried lemongrass? It's a really nice plant, like an herb with a ton of anti inflammatory and anti carcinogenic properties. If you're not familiar with it, it's a stalky plant that smells like lemon and grows in many tropical climates. It's often featured in Thai dishes. When you get it, you'll just want to cut off the bulb and remove the thick outer leaves so you can use the inner yellow stalk. It's a fibrous part of the plant, so be sure your blender is up to the task – otherwise opt for dried lemongrass.
A good rule of thumb is to get about the same volume of greens to fruit. For this blend, which could either be a juice or a smoothie, I used:
1 apple
4-5 strawberries
1/2 lemon
1/3 cucumber
1 inch fresh lemongrass (add more to taste. If using powdered, start with about a 1/4 tsp, and increase if you like the flavor)
1 handful spinach
1 handful kale (I've got tender baby kale on hand at the moment. Remove any tough stalks or stems from your mature kale)
Did you have a green smoothie or a juice today? What was in it? I'd love to hear.
Nutrition Facts
Calories per Serving:

176
---
Need some help with healthy eating? When planning for the week, I think about:
2-3 breakfast options I like 

A few entrees that could double as dinner or lunch 

A couple smoothie ideas that have complimentary ingredients to give you variety with your greens

A snack option like homemade protein muffins or an easy to make trail mix for days you're just hungrier and want a little more to eat.

Round out your plan with a couple of staple sides that you would like to have on hand daily like a big mixed greens salad and some rice, quinoa or easy to grab sweet potato chunks…
……and then make your grocery list around that.  
Or, you can let me make the whole plan for you, with so many delicious, easy and healthy recipes!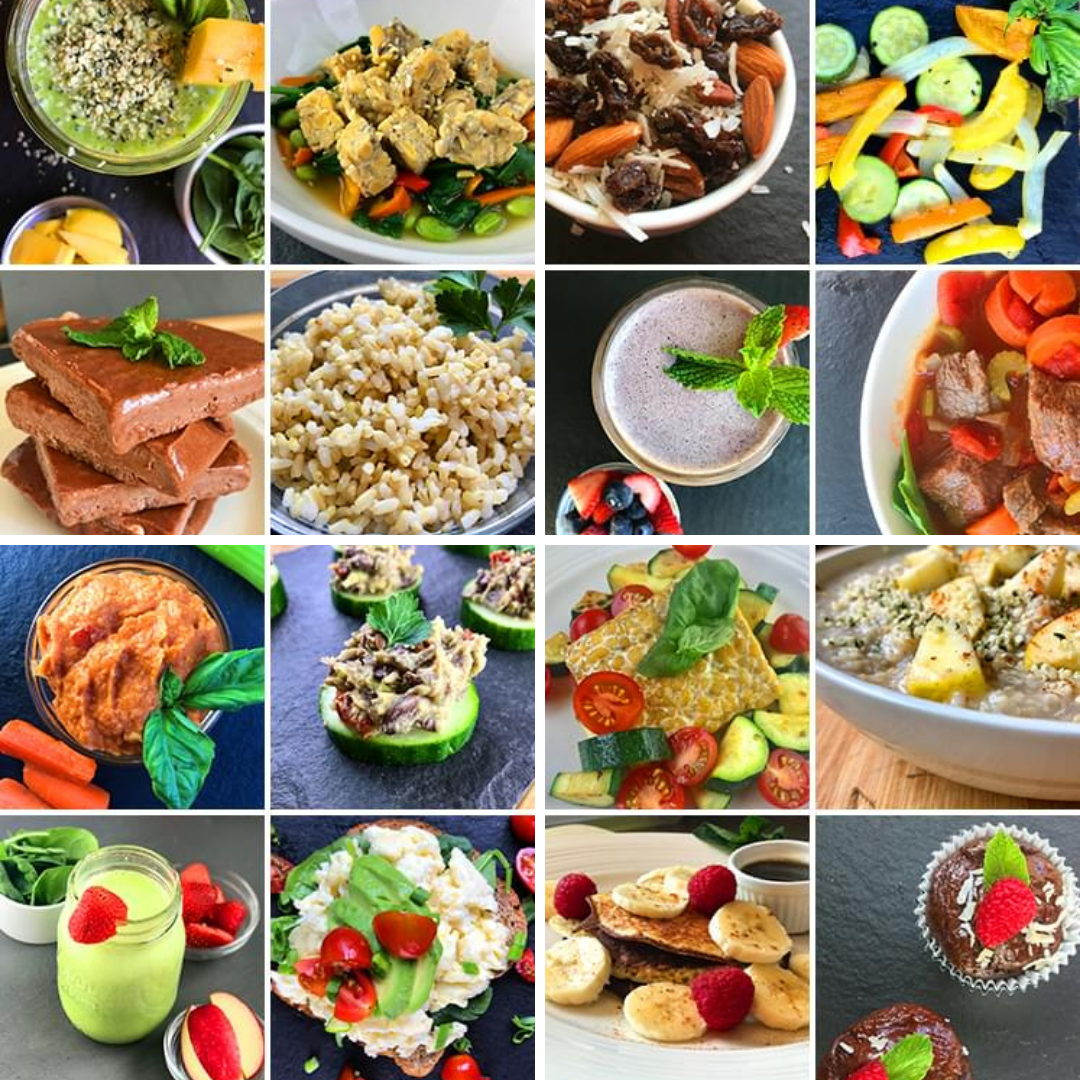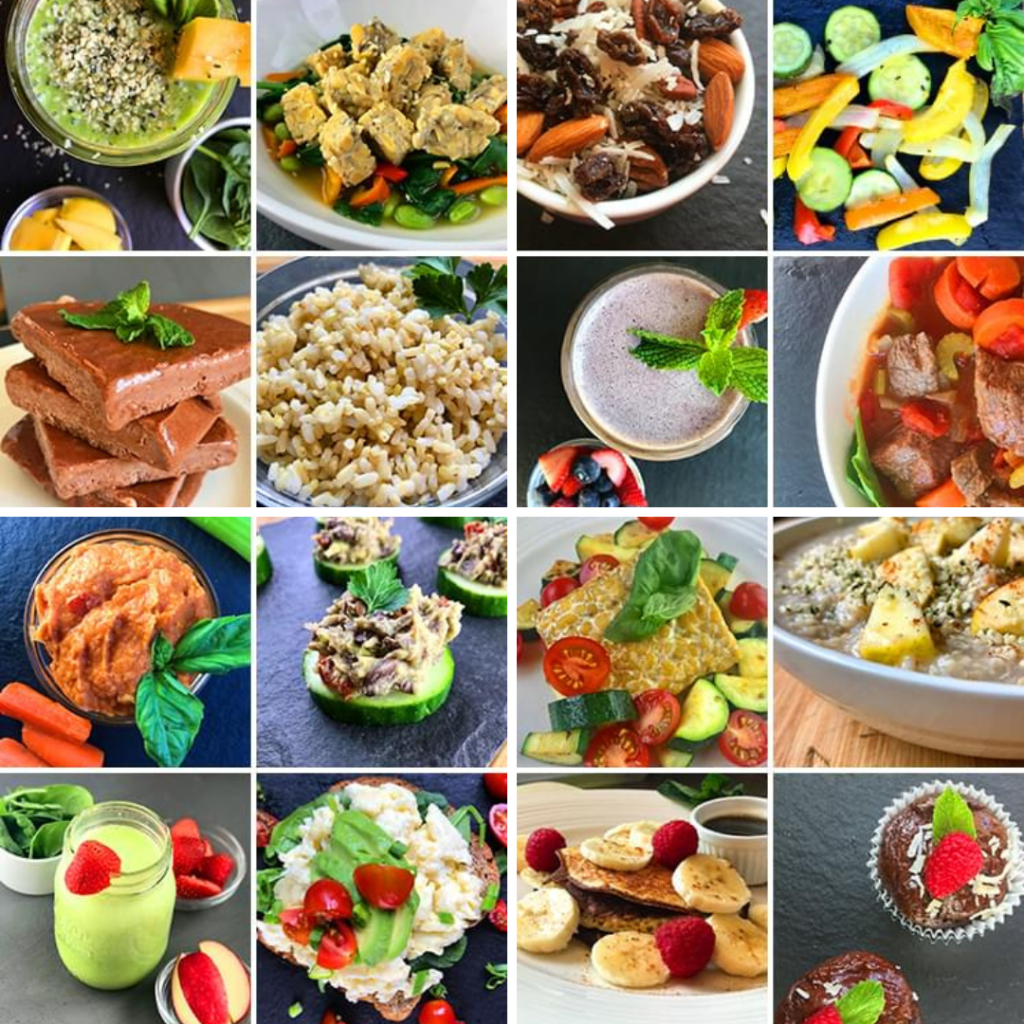 The 30 Day Challenge Meal Plan includes all the recipes and grocery lists for breakfasts, smoothies, sides, snacks and entrees for 4 full weeks – with plenty of delicious options and structure to help you eat right for YOUR life!