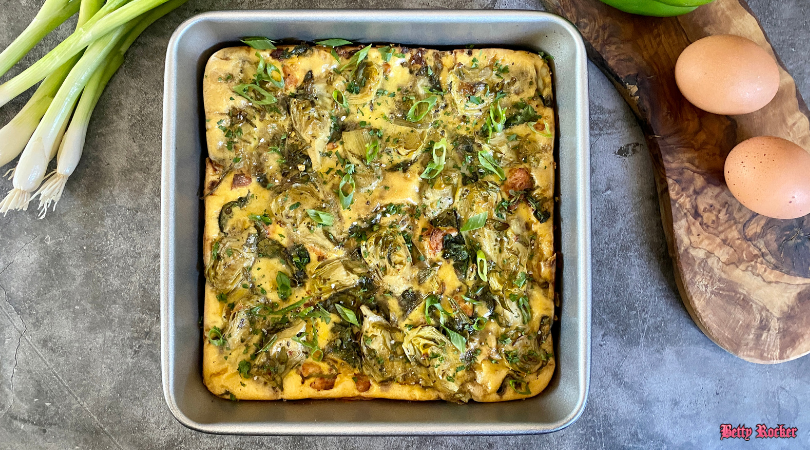 If you're on the lookout for a nourishing, healthy breakfast that's easy to make and filled with flavor I've got the perfect recipe for you! It has all the nutrients you need to start your day off with great energy for whatever activities you have planned.
This frittata is versatile and delicious and perfect for any meal from brunch to dinner. I've included a vegetarian option as well, if that's your preference. I've made many versions of this recipe over time, and while each of them have been delicious, today's combination is one of my favorites.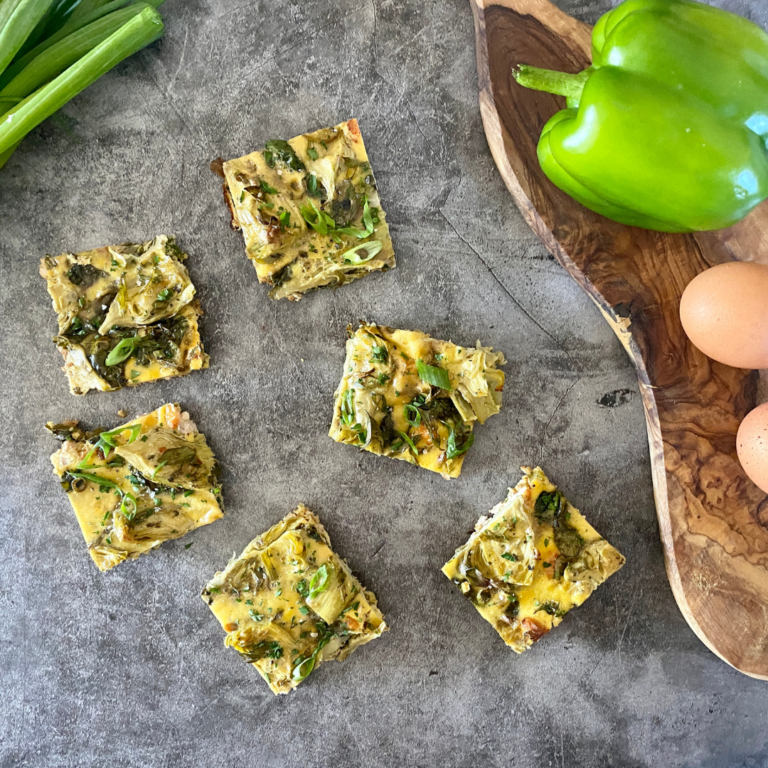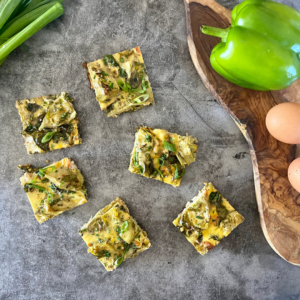 I used spinach for the boost of potassium (which can help reduce blood pressure) (1), and bell peppers which are high in vitamin C and antioxidants, helping to reduce inflammation and protect against disease (2, 3).
I also included artichoke hearts which are rich in nutrients, vitamins and fiber, and are particularly high in inulin (4), a type of fiber which promotes a heathy digestive system (5).
You can make endless variations with this recipe and you can get creative with the leftovers (if you have them). I love to use a slice as a sandwich filling, or serve it with a salad for a quick lunch or dinner.
I hope you enjoy it!
Turkey, Spinach and Artichoke Frittata
Yield: 2 servings
You will need: large skillet, spatula, measuring cups and spoons, wooden spoon, cutting board and knife, baking dish
Key: T = Tablespoon; tsp = teaspoon
Ingredients:
1/2 cup onion, diced
1/2 cup green bell pepper, diced
1/2 lb lean ground turkey (for a vegetarian version, leave out the turkey and add 2 additional eggs)
1/2 tsp paprika
1/2 tsp sea salt
1/4 tsp black pepper
1 cup baby spinach
1 cup artichoke hearts, chopped
4 eggs, beaten
2 T green onions, chopped
Directions:
1. Preheat the oven to 375 F. Lightly coat a baking dish with oil.
2. Heat a large skillet over medium heat and coat it with oil. Add the onions and peppers, sauté briefly.
3. Add ground turkey to the pan, breaking up with a wooden spoon until cooked through.
4. Season with paprika, salt and pepper. Toss in the spinach and sauté until just wilted.
5. Whisk the eggs together.
6. Transfer the turkey and vegetable mixture to the baking dish and spread out evenly. Add the  chopped artichokes and then add the eggs.
7. Sprinkle green onions on top and bake for 25-30 minutes, or until cooked through.
Nutrition Facts
Calories per Serving:

390
Let me know if you make this recipe and how you liked it. I love hearing from you!
---
Looking for some help making healthy eating easy?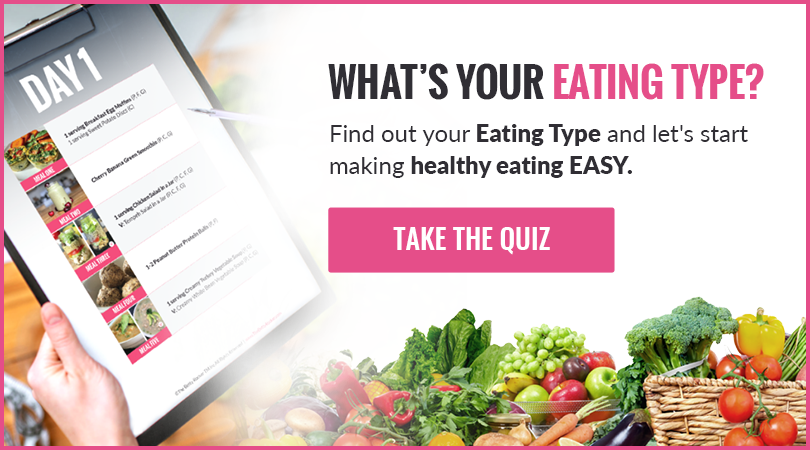 References:
Jovanovski, Elena et al. "Effect of Spinach, a High Dietary Nitrate Source, on Arterial Stiffness and Related Hemodynamic Measures: A Randomized, Controlled Trial in Healthy Adults." Clinical nutrition research vol. 4,3 (2015): 160-7. Web. https://www.ncbi.nlm.nih.gov/pmc/articles/PMC4525132/
Marín, Alicia et al. "Characterization and quantitation of antioxidant constituents of sweet pepper (Capsicum annuum L.)."  Journal of Agricultural and Food Chemistry. June 2004. Web. https://pubmed.ncbi.nlm.nih.gov/15186108/
Xavier, Ana Augusta Odorissi, and Antonio Pérez-Gálvez. "Carotenoids as a Source of Antioxidants in the Diet." Sub-cellular biochemistry vol. 79 (2016): 359-75. doi:10.1007/978-3-319-39126-7_14
Costabile, Adele et al. "A double-blind, placebo-controlled, cross-over study to establish the bifidogenic effect of a very-long-chain inulin extracted from globe artichoke (Cynara scolymus) in healthy human subjects". The British Journal of Nutrition. October 2010. Web. https://pubmed.ncbi.nlm.nih.gov/20591206/
Kolida, S. et al. "Prebiotic effects of inulin and oligofructose". The British Journal of Nutrition. May 2001. Web. https://pubmed.ncbi.nlm.nih.gov/12088518/