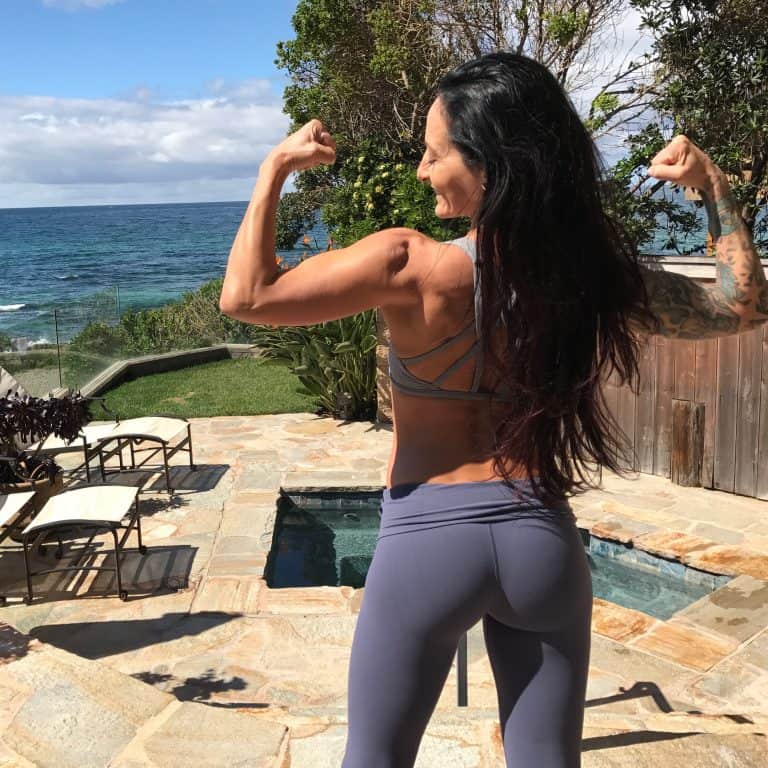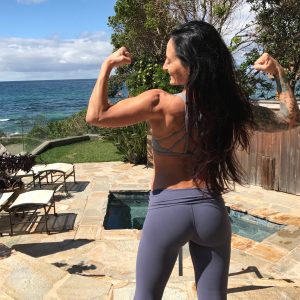 Hey Rockstar, it's Tabata time! Grab your water bottle and join me for this quick cardio workout!
This is the kind of cardio that will give you an awesome result – without you having to spend 30 minutes to an hour on a machine at the gym.
Cardio is an important part of your training, but there's no need for it to take up half of your day. Tabatas are a special kind of cardio sequencing that offers us the maximum burn in the shortest amount of time – in this case 4 minutes.
Today we're going to do what the girls in Rock Your Life call "endurance tabatas" which is where we stack 2 tabata sets together for a fast, fun and effective 10 minute workout.
Get ready to ROCK your body – and be sure to leave me a comment below when you're done!
---
Love having workouts you can do ANYWHERE, ANYTIME – and a well-designed plan to follow so you get the BEST RESULTS?  Take a 30-day Challenge in Rock Your Life and have workouts like this formatted into a plan to follow!
10-Minute Full Body Tabata Burn
Click to expand and see all workout move descriptions.
TABATA ONE
Move 1: Wide Jumping Switches
Begin in high plank, back flat and core engaged.
Jump your right foot to the outside of your right hand, then as you jump it back, jump your left foot up to the outside of your left hand. Repeat!

MOD: Elevate your upper body on the side of a couch or chair and perform the jumping switches.
Move 2: Side Lunge Cross
Stand tall with your feet slightly wider than hip distance and bring your hands up behind your head.
Step out to the right into a lunge, shooting your hips back (not bending forward at the waist) and keeping your chest open and up.
As you press back from your lunge, drive your right knee up to meet your left elbow. Twist your torso slightly to reach your elbow for your knee. Perform your right leg set, then switch to the left side for the next round as shown.
---
Wondering which of my workout programs would suit you best?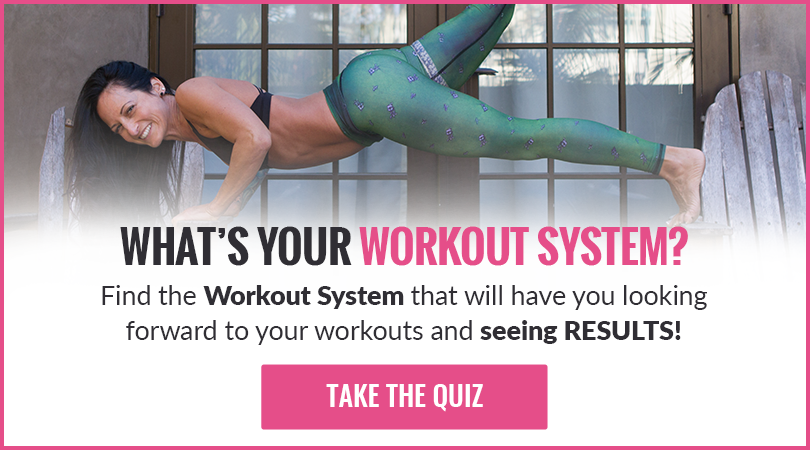 ---
TABATA TWO
Grab a water bottle and a couple of light dumbbells (or a couple water bottles or books or evenly weighted kitchen objects)
Move 1: Squat Touchdown High Pulls
Hold your water bottle or weight and step out to a wide sumo stance, toes turned out slightly, shoulders back, core engaged.
Drop your hips back, coming into a sumo squat – arms are straight and lower down toward the center of your space.
Jump your feet in as you come up from your squat, driving your elbows up together into a high pull. Repeat.

MOD: Leave out the jump, and do sumo body squats with the high pull
Move 2: Skater Kickback
Stand tall, holding your elbows in close to your sides with weights.
Skip to your right, allowing your left leg to come behind you, dropping down into a curtsy lunge with your left knee lined up with your right heel, and kicking your arms back to a tricep extension, keeping the arms parallel.
Straighten and skip to the left, coming into a curtsy lunge on the opposite side and performing the tricep kickbacks.
Move through this rapidly with good form, being mindful not to pitch your weight forward.

MOD: Perform alternating reverse curtsy lunges. You can hold onto a chair back for balance and support, and take out the kickbacks as needed.
Other Cardio Workouts You Might Enjoy:
---
…so I can support you in ROCKING your body AND your life! Get stronger and healthier with a community of rockstars to support you, home workout challenges for a fit body, and fresh new workout classes each week to keep you motivated!