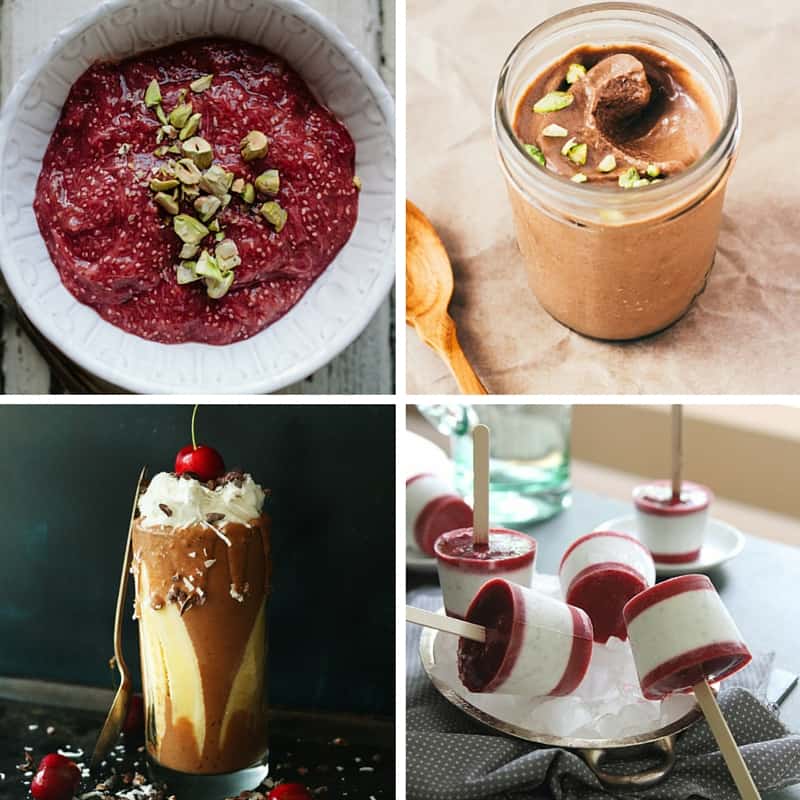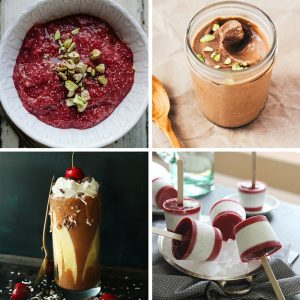 The change in seasons calls for long, hot days for us here in California, and I was thinking what better way to make it through Summer than with some delicious, healthy desserts to cool you off?
The girls at Team Betty Rocker and I had a blast looking up (and trying) some of these amazing recipes from great blogs around the interweb 🙂 – we hope you get some awesome ideas!
All of the recipes are made with whole food ingredients, and we've included the spectrum of gluten-free, dairy-free, some vegan and paleo friendly options.
Let us know which ones you're going to try – and share your photos if you do make some!
---

Peppermint Chip Nice Cream
Peppermint Chip Nice Cream from The Betty Rocker
This is the perfect summer treat on a hot day! This nice cream is delicious, easy to make and you can  modify it to any flavor you like!  Plus it's gluten free, dairy free and full of nutrient dense ingredients like spinach, bananas and peppermint.
---
---
---
---
---
---
---
---
---
---
---
---
Eating dessert should never be something you feel guilty about – especially when you're choosing whole foods and eating in balance!