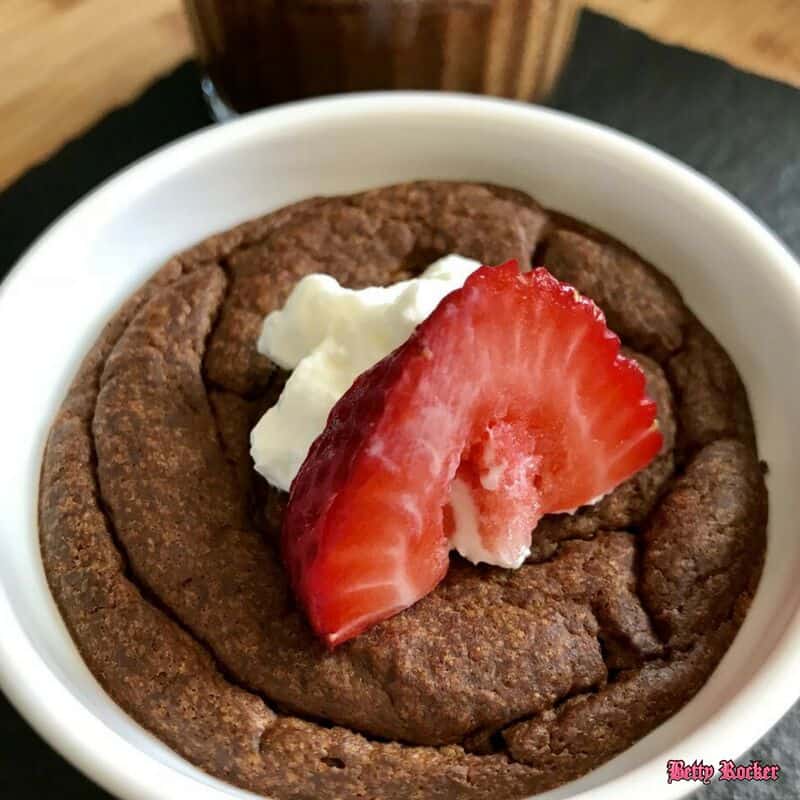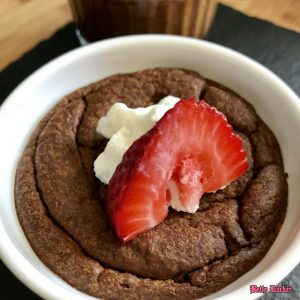 This healthy breakfast recipe is well-balanced with protein and carbs for strong muscles, healthy fats for lasting energy, dark chocolate for a superfood boost, and is easy to make in the blender in no time.
Plus, BONUS – the recipe makes enough for multiple servings so breakfast is planned in advance, saving you from having to cook daily.
(Not a fan of chocolate? Here's a variation of this breakfast recipe minus the chocolate.)
I love being able to enjoy chocolate recipes like this as part of my overall healthy eating day. To be honest, chocolate finds its way into nearly every day of my life, and I'm really, really good with that.
But I'm not talking about chocolate candy – I'm talking about dark chocolate, or cacao powder. Chocolate candy and most of the chocolate treats we associate with comfort and childhood are made by combining cacao powder with milk or cream, or butter and lots of sugar.
As a treat, that's amazing – but as a daily staple, it's a bit much if your goal is to get (or stay) lean and mean.
(Side note – treats and special occasions have their place and are part of a healthy balanced lifestyle of awesome. Be sure to read my No Strings Attached philosophy for how I apply that.)
That's why I like creating recipes that contain multiple nutrient-dense superfoods to get that comforting, satisfying chocolate flavor AND get all the benefits dark chocolate brings to the table minus the drawbacks that can come from eating chocolate candy.
Cacao (dark chocolate) is a superfood that packs a powerful healthy punch. It….
is a natural mood elevator and anti-depressant
has the highest plant-based source of iron
contains more calcium than cow's milk
has more antioxidants than blueberries, tea, wine and goji berries
is rich in magnesium, for heart and brain health
Stay on track with your health, fitness, and physique goals with recipes like this, and add this recipe in to next week's meal planning and prep! Can't wait to hear how you like it!
---
Chocolate Protein Breakfast Pudding
Yield: 6 servings
You will need: blender or food processor, measuring cups and spoons, 6-6-10 oz ramekins or a brownie pan
KEY: T=Tablespoon; tsp=teaspoon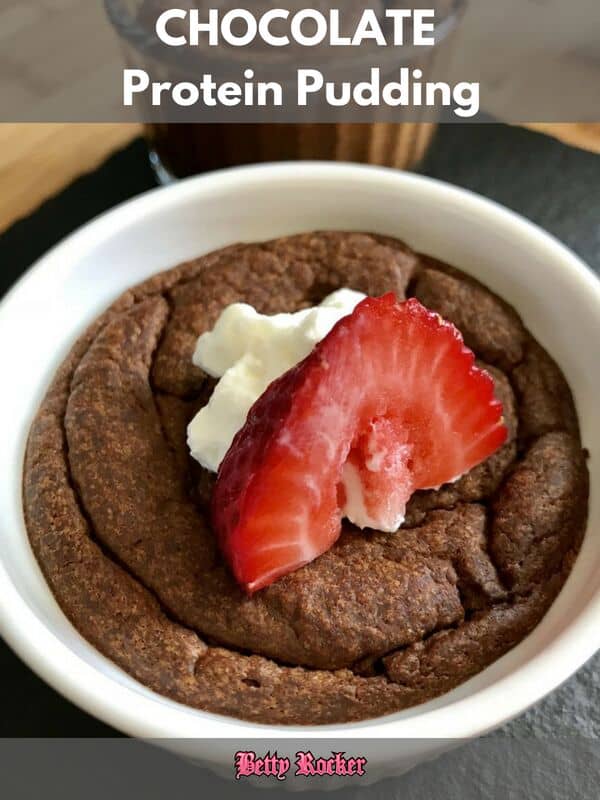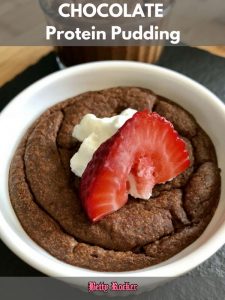 Ingredients:
(1) 15-oz can pumpkin puree (canned pumpkin – OR always an option, cook a pumpkin, blend it, and use 15 oz of your own home-made pumpkin)
2 eggs (if you don't eat eggs, make flax eggs. One flax egg is 1 T flaxseed meal + 3 T water)
11 oz canned full-fat coconut milk
4-6 servings protein powder (I'm using my Whole Betty organic plant-based chocolate protein for this, a serving is 34 grams)
1/4 cup cacao powder
1/4 cup maple syrup (you can also try honey, brown rice syrup, stevia, or other sweeteners of your choice – or go without entirely if you feel that the protein powder you used adds enough natural sweetness. Taste the batter and add things conservatively, you're on your own with experiments not listed in my recipes as I haven't tried every other variation myself)
1/2 tsp sea salt
Optional Toppings: Coconut cream, berries, or Greek yogurt if you do dairy

Instructions:

1. Preheat your oven to 350 F.
2. Add all of the ingredients to the blender and blend.
3. Pour into ramekins (I used 6- 6oz ramekins filled with the batter – you could also use 10 oz) or a brownie pan and bake for 40-45 min or until a toothpick inserted comes out clean.

Comment below if you plan to try this, and share a picture when you make it!
Nutrition Facts
Calories per Serving:

255
---
The Body Fuel System teaches intuitive, whole food practices as well as WHY our bodies respond to foods the way they do. It really does help to understand not only what's happening, but WHY!