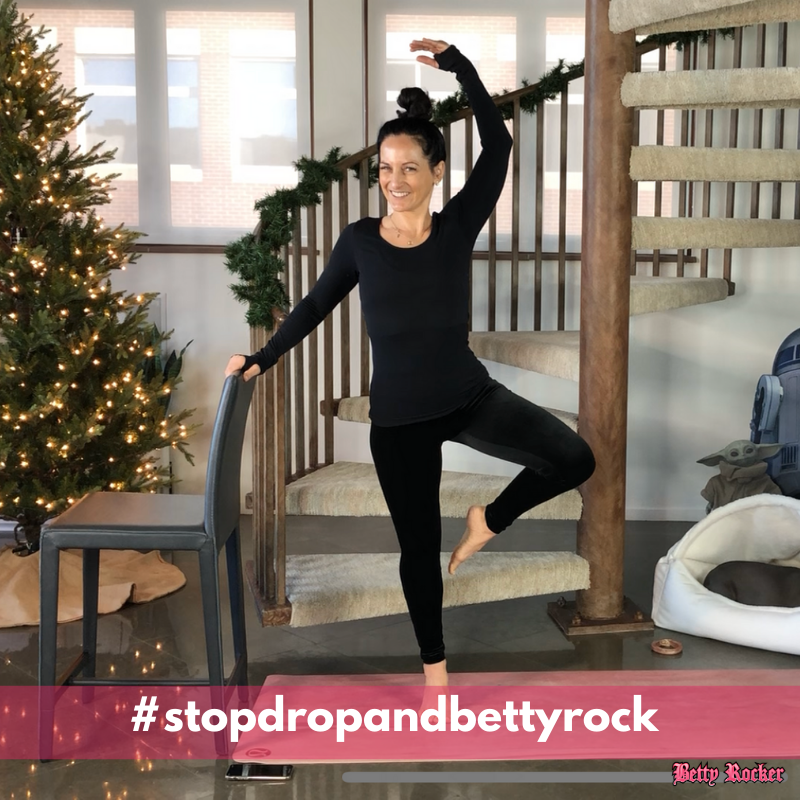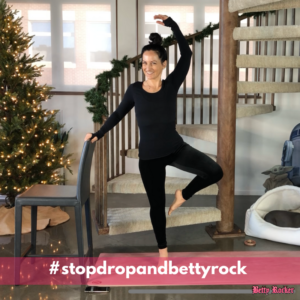 Welcome back Rockstar!
It's Day 2 of the 5-Day Home Workout Challenge and today we'll be toning and sculpting our LEGS and BOOTY with a super fun YOGA BARRE  workout!
(If you haven't done day 1 yet, you can find that here. )
In today's class, I'll be talking about nutrition, confidence and fitness, and you'll hear me go over everything while we're training together. I also have a specific nutrition challenge for you today that I'm interested to hear your insights on.
DAY 2 NUTRITION CHALLENGE:
Today, I'd like you to pay attention to your caffeine intake.
This could be from coffee, soda, tea or even chocolate! Calculate how many mg of caffeine are in your coffee (if you drink it). Typically a cup of coffee contains about 95-100mg of caffeine. Keeping your caffeine intake between 100-200mg is a good range, but going beyond that regularly can present challenges for your sleep quality, energy level and overall health.
Timing of your caffeine intake is also important. Even though tea is lower in caffeine than coffee, if you're in the habit of drinking it all day long, the caffeine in it can impact your body's ability to cycle down in the evening.
You also want to be mindful of additions to your caffeinated beverages that may be adding unnecessary sugar to your daily intake. Sweetened tea and sugar and syrups in your coffee can impact your goals by making it harder to shed body fat, and disruption to your sleep and rest can have the same effect.
BOTTOM LINE: Get the most out of this challenge (and all of your fitness goals) by being mindful of your caffeinated beverages and how you take them.
BONUS NUTRITION RESOURCE: 5 Ways to Make Your Workouts More Effective
Now let's check off your workout for the day – and get ready because this one will make you feel like a QUEEN!
DAY 2 WORKOUT CHALLENGE
---
---
Check in with me and let me know how I can support you- I love hearing from you!
I also wanted to share some motivation with you. Results don't happen overnight but it's the actions you take consistently over time that add up to the big changes in your health, energy and physique. ❤️
Hope is a member of Rock Your Life, and has completed multiple challenges and programs. I know when you're embarking on any workout program, it's nice to be able to look ahead and see what other people have been able to do – with workouts just like these.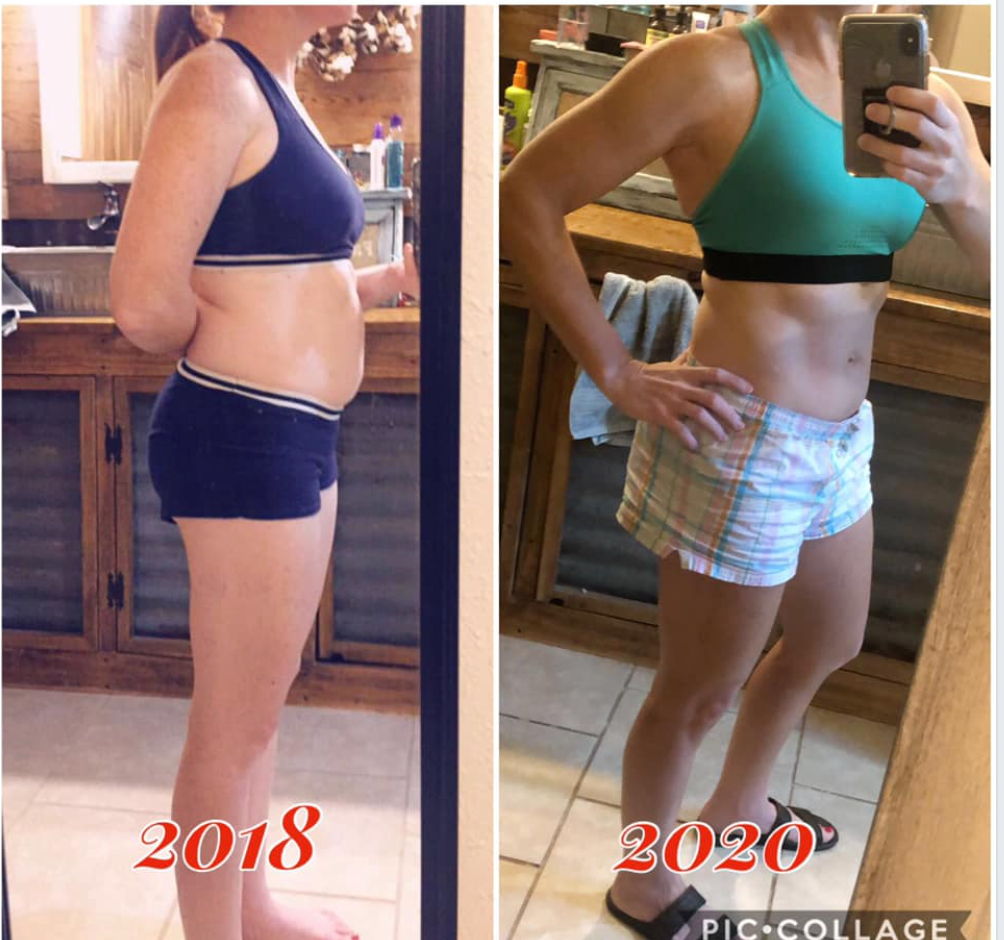 ---
---
Legs and Booty Yoga Barre
Click to expand and see all workout moves.
1st Sequence
Down Dog to Plank to Step Through Combo (R)

Standing Plie

Plie Jumps

Down Dog to Plank to Step Through Combo (L)

Standing Plie

Plie Jumps
Check out my delicious, organic, plant-based Vanilla protein! With 20 grams of protein per serving and simple, whole food ingredients on the label we can all pronounce and recognize, you'll be saying "I ❤️ Vanilla" right along with me!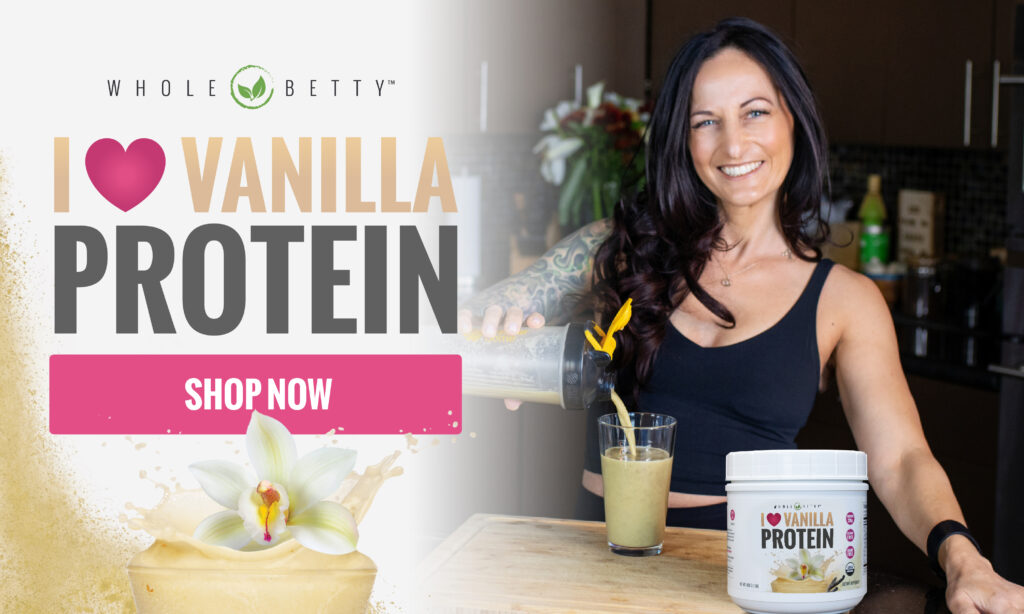 2nd Sequence
Plie to Curtsy (left leg) – add knee drive

Repeat on Right Side

First Position Releve

Sun Salutation Flow
3rd Sequence
Single Side Leg Releve Combo (R)

Lateral Leg Lifts (L)

Glute Kickback Combo (L)

Repeat on Other Side

Sun Salutation Flow
…so I can support you in ROCKING your body AND your life! Get stronger and healthier with a community of rockstars to support you, home workout challenges for a fit body, and fresh new workout classes each week to keep you motivated!