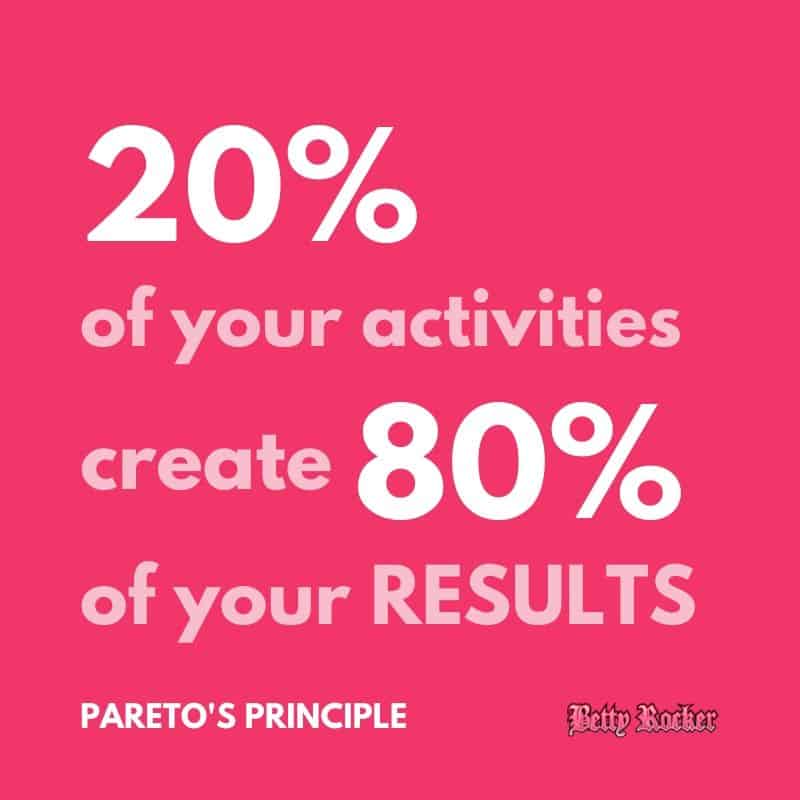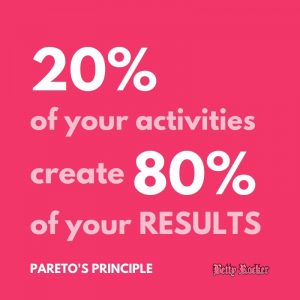 Do you ever feel like you just aren't seeing the results you want even though you are working out consistently and doing everything "right"? 
I hear you! And I know how frustrating it can be to feel like all of your hard work and dedication is for nothing.
But you are not alone.
Sometimes when people really are doing all of the "right" things and still can't lose fat, get shredded (and by that I mean add the muscle that creates the sculpted, shredded look) or see their body changing- we have to take a look at what else could be going on beyond just working out. 
While some factors (like your hormones) may need to be addressed by a doctor, there are some things that you can do to help you move in the direction of your goals.  Today I'll take you through five ways to make your workouts more effective so that you can continue to show up and finally see the results you are after!
---
1. Take Your Rest Days
The truth is, your body needs days off to repair, recover, and rest—without them, you miss out on your body's ability to reap the benefits of exercise without getting too burned out.
While it might sound counter-intuitive, it's when you rest that your body goes through the repair process that sculpts lean muscle. It's actually the time you spend outside of your workouts where the magic really happens.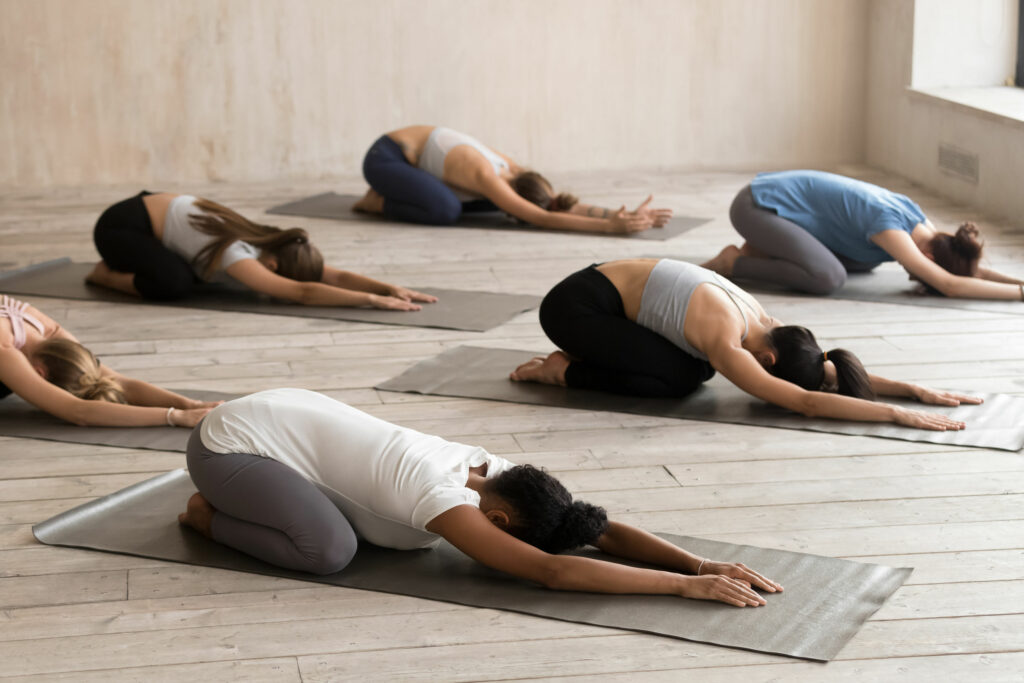 During a workout, small microscopic tears occur in the tissue of your muscle fibers. And while this is happening your body is using the nutrients you've consumed to provide you with energy for your workout.
After your workout, your body turns its attention and energy towards repairing the tissue in the muscles and joints that you just used. But without proper rest, your immune system goes into overdrive trying to restore you, which can compromise your immune system, putting you at greater risk for getting sick (1).
Overtraining or not getting enough rest, can also result in injuries such as pulled muscles, strained joints, etc. It has also been shown to have a negative impact on the nervous system, the endocrine system (which is our hormone master control system), and can lead to excessive inflammation in the body (2) all of which we want to avoid.
If you're working out every day and feeling exhausted, take a day off, get some rest, and see if you have more energy and stamina during your next workout!
Not sure if you're getting enough rest? Planning your workout strategy at the beginning of every week can help. And if you're still not sure if your plan is balanced,  check out one of my workout programs where I have taken all of the guesswork out for you!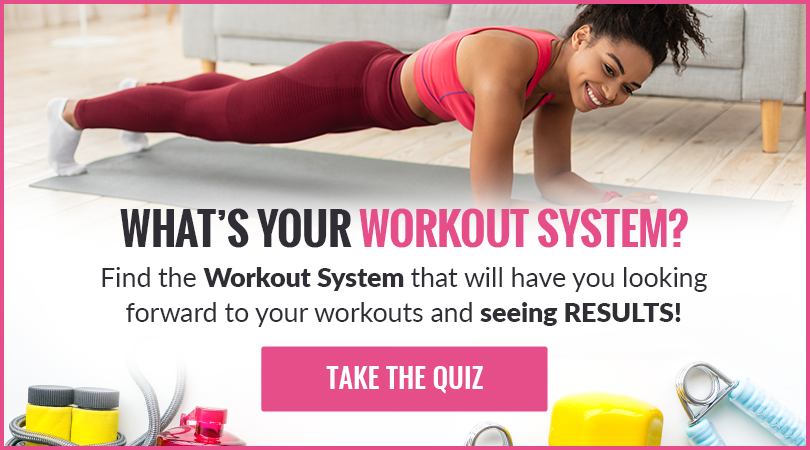 ---
2. Get Quality Sleep
Prioritizing sleep is so important when it comes to seeing results from all of your hard work! When you're exercising consistently, your body needs more deep sleep in order for your muscles to recover, which is why getting poor quality sleep can sabotage your best efforts in a few ways (3).
During sleep, your body produces HGH (human growth hormone), sometimes known as the "fitness hormone." In children and adolescents, it stimulates bone and cartilage growth. In people of all ages, HGH boosts protein production and promotes fat utilization.
The amount of sleep you get will determine whether you lose muscle, or you lose body fat.
When you don't sleep well, your hormones are impacted causing testosterone and growth hormone (HGH) to drop, impairing your recovery and making it harder to build muscle, and harder to lose fat (4). In fact, you may become more prone to storing fat.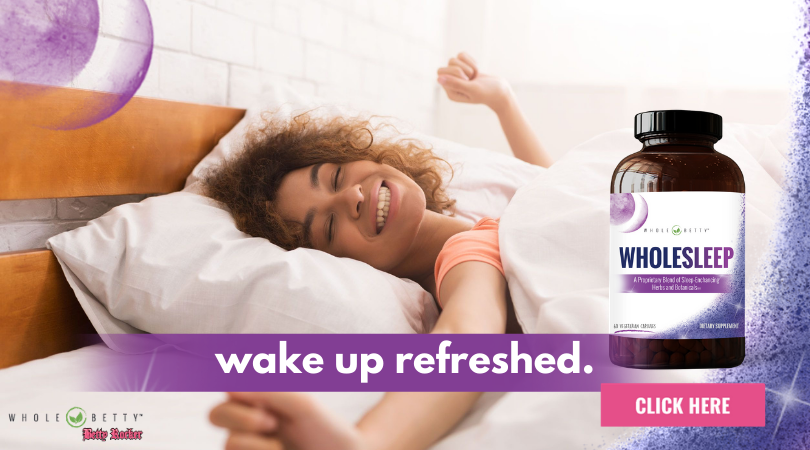 Lack of sleep also causes cortisol levels to rise and remain elevated. This chronic high level of cortisol can inhibit your weight loss efforts and actually promote the breakdown of your hard-earned muscle by interfering with the mechanisms that repair your muscle tissue (5).
Being sleep-deprived also impacts the hormone Ghrelin (your hunger hormone), urging you to snack and prompting you to reach for quick energy—usually highly caloric sugary and fatty foods.
Plus, when you are sleep deprived, you won't have as much energy to work your hardest, and you also increase your risk for injury. Which is why when you are really tired, I recommend that you take an active recovery or rest day! It will be so much more productive for you and your results in the long run.
When it comes to getting quality sleep, some simple tips I recommend are limiting caffeine after 3 P.M., establishing a relaxing bedtime routine and getting off your screens at least 30 minutes before bed (and consider wearing some blue blocking glasses as well).
The bottom line is that the amount and quality of sleep that you get really does impact your body composition and can be the reason why you are struggling to see results!
---
3. Stress Less
Working out when you're having a tough day is a great idea, but if you're chronically stressed out and always feeling exhausted around your workouts, it may be a good indication that stress is playing a role in your lack of progress.
Your body is wired to react to stress in ways meant to protect you against a perceived threat (6).  When we're triggered by a stressful event, a cascade of hormones is released to help us "fight or flight."
The adrenaline released increases your heart rate, elevates your blood pressure and boosts energy supplies. Cortisol, the primary stress hormone, is also released which increases sugars (glucose) in the bloodstream, enhances your brain's use of glucose and increases the availability of substances that repair tissues.
Cortisol also alters your immune system response and suppresses the digestive system, the reproductive system and growth processes. This natural alarm system (your flight or fight system) also communicates with the brain regions that control mood, motivation and fear.
Once the threat has passed, hormone levels return to normal. As adrenaline and cortisol levels drop, your heart rate and blood pressure return to baseline levels, and other systems resume their regular activities.
But when stressors are always present and you constantly feel under attack, that fight-or-flight reaction stays turned on.
The long-term activation of the stress-response system and the overexposure to cortisol and other stress hormones that follows can disrupt almost all your body's processes.
For instance when your stress levels remain high, your fat loss efforts are hindered because cortisol stays elevated which can lead to packing on extra (and stubborn) fat, especially around the midsection (7). Cortisol is anabolic to fat and catabolic to muscle, meaning it helps maintain body fat and leads to the break down of muscle tissue.
So, what can you do? While there's no way to instantly eliminate stress, there are tools you can use to help you handle and mitigate it. Reducing your stress levels can make all the difference when it comes to your result.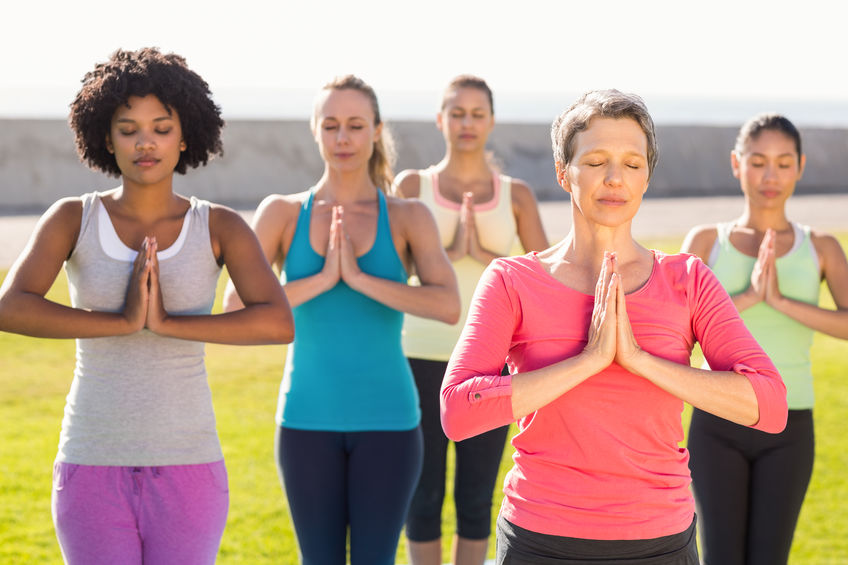 ---
4. Nutrition, Nutrition, Nutrition
When it comes to nutrition, I always recommend that you focus on eating whole, nutrient-dense foods and while you may already be doing this, an imbalance in the nutrients you're choosing could be impacting your results.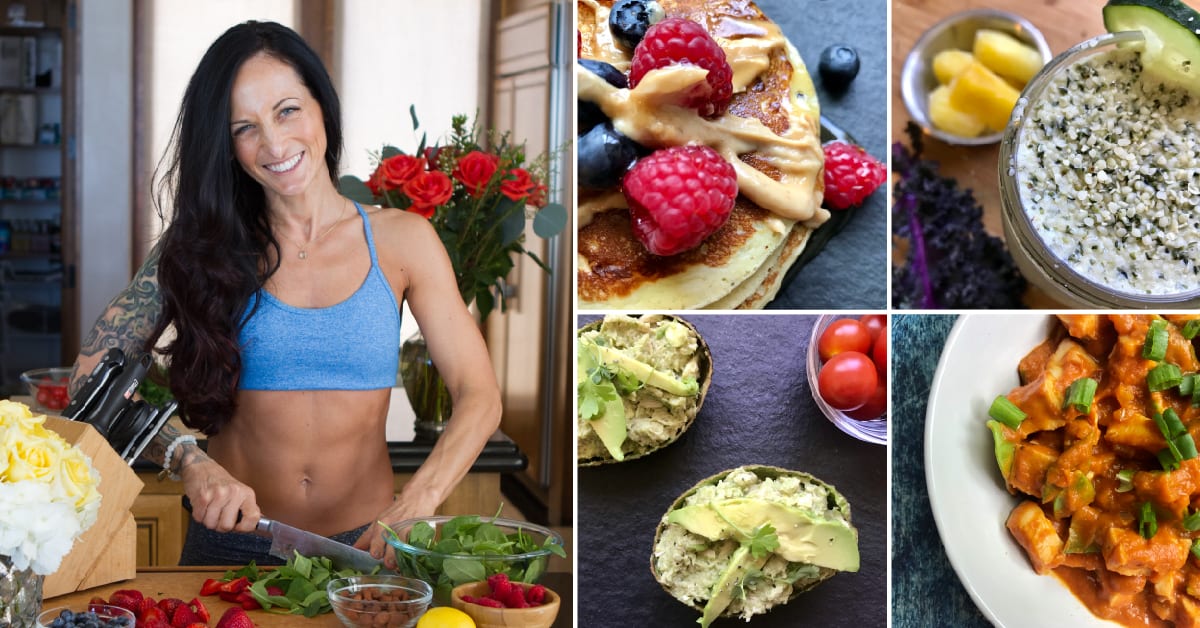 When planning a meal, start with your protein, add plenty of greens, then build around that with whole food carbohydrates and/or fats, and eat to satisfaction.
Because protein is more satisfying than fat or carbs, you'll feel more full when you include it in adequate amounts.
A great way to turn off constant cravings and regulate your blood sugar is to include a couple additional bites of protein in your meals rather than going for more of the starches or fats.
Choose fiber-rich whole food carbohydrate sources throughout the day to ensure adequate and stable energy.  The best way to get into optimal "fat burning mode" and to have enough energy to show up to your workouts, is to make sure that your carbohydrate choices come from whole food sources and that you are avoiding the fake stuff.
Choose nutrient dense healthy fats for these benefits to your brain – long lasting energy and feel full longer so you don't overeat
Don't skimp on your greens and fresh vegetables. They include vital micronutrients (vitamins and minerals) that aid your body in many processes and enhance the actions of your protein, carbohydrates and healthy fats – plus often contain digestive-healthy fiber.
Bottom line: make whole foods your baseline and include the key nutrients with each of your meals so you are full and satisfied, with plenty of energy to fuel your workouts and sculpt your physique!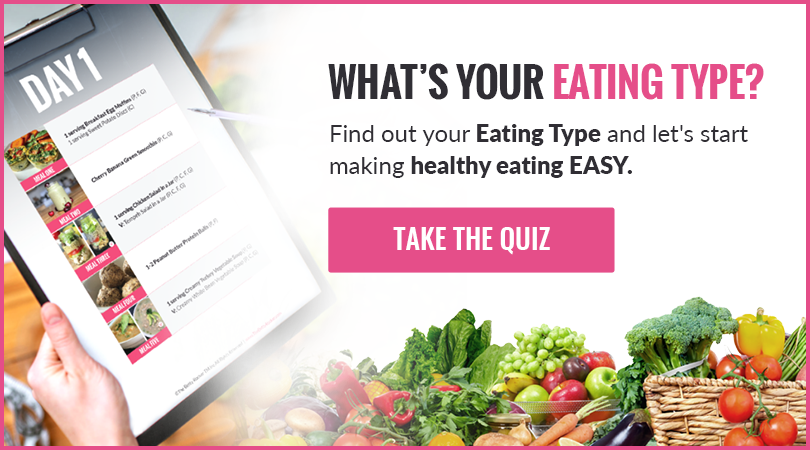 ---
5. Supplements
Any time we talk about supplements it's important to remember that they're just that- supplements to your healthy whole food eating. I don't want you to feel like you have to include supplements or go outside of your normal eating but I do think it's important that you know the facts and how some of these things can really help your body and benefit your workouts. Here are the ones I often use, and recommend: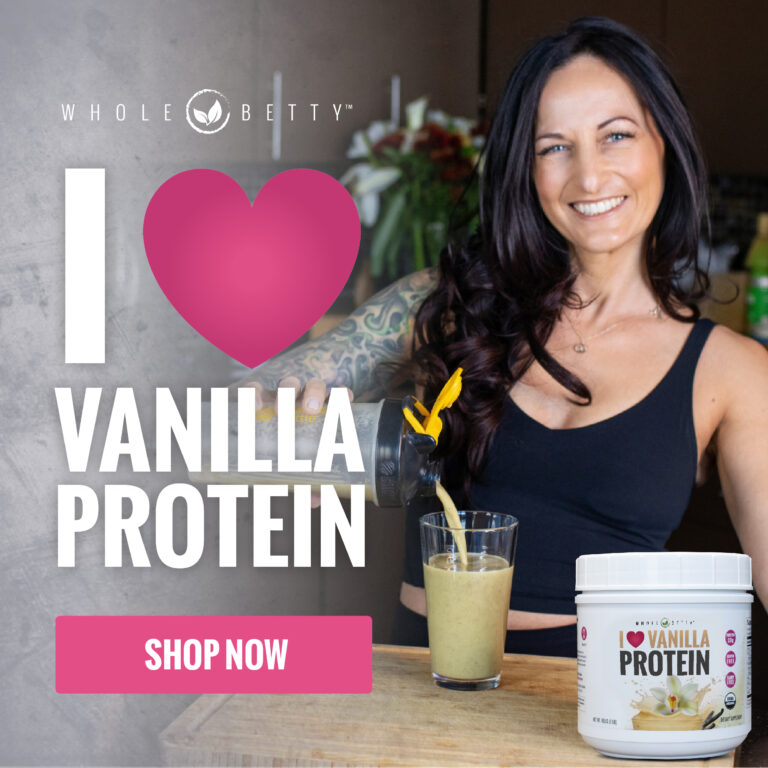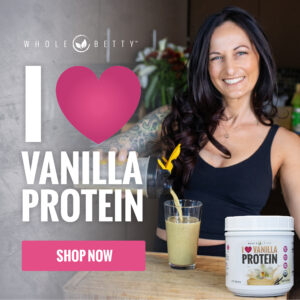 A quality protein powder: When it comes to your protein powder, it's more about the ingredients and their source than it is anything else. What's in a powder mix (or what's NOT) is what gets my stamp of approval.
-Is the source of the protein one that's readily absorbed by your body?
-Is it a complete protein (all essential amino acids present)?
-Grass-fed (whey, bone broth)?
-Organic (plant)?
-No artificial sugar?
(I generally opt for a protein that's been sweetened with a natural plant source like monk fruit, coconut, or ORGANIC stevia.)
To meet all of these criteria- I use and recommend I ❤️ Vanilla Protein by Whole Betty (that's me!)
---
EAA's (essential amino acids):
Essential amino acids are the ones your body can't make on its own, and we must get them from food (or supplements. They contain the BCAA's (branch chain amino acids) within them, which are 3 particular amino acids (leucine, isoleucine, and valine) that are structurally different than the others.
All of the amino acids are the building blocks of muscle, but these three have been shown to have special benefits for your body including increasing and preserving muscle mass (8), reducing fatigue– which can be beneficial anytime, not just around exercise- (9), reducing muscle soreness (10), and speeding up recovery (11).
When you eat dietary protein, or use a protein supplement, the protein is broken down into amino acids, and then used by your body for the numerous tasks it needs amino acids for. When you take a specific amino acid supplement that contains all the essential amino acids with the amino's already broken down, they can more rapidly get to work.
Check out Rock and Restore, my own free form essential amino acid formula!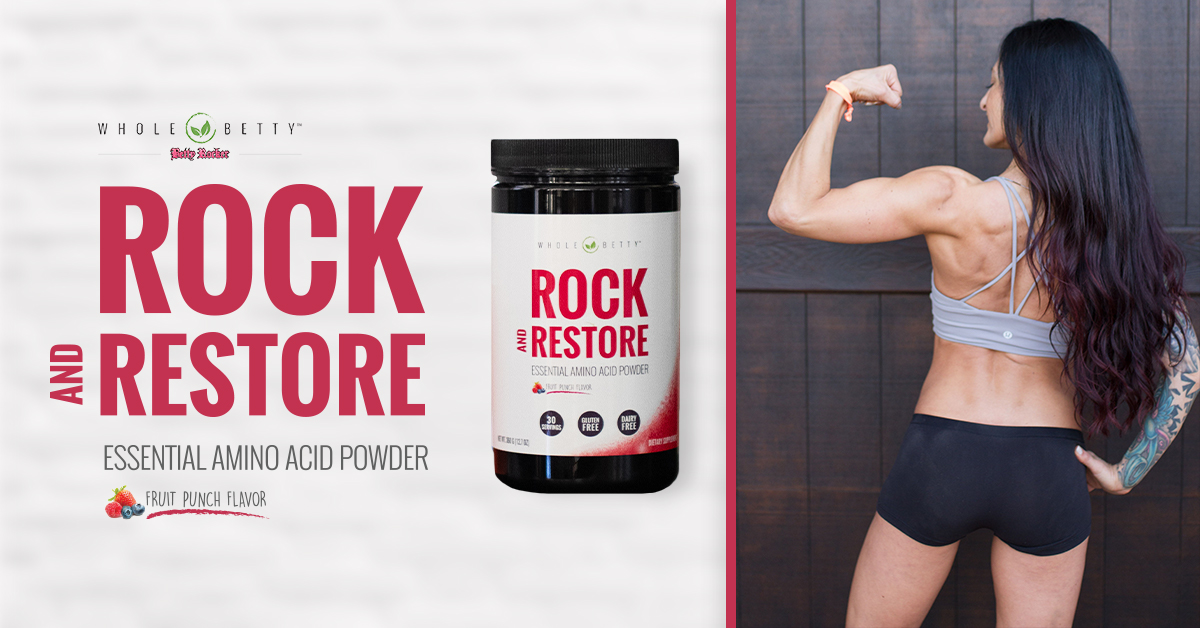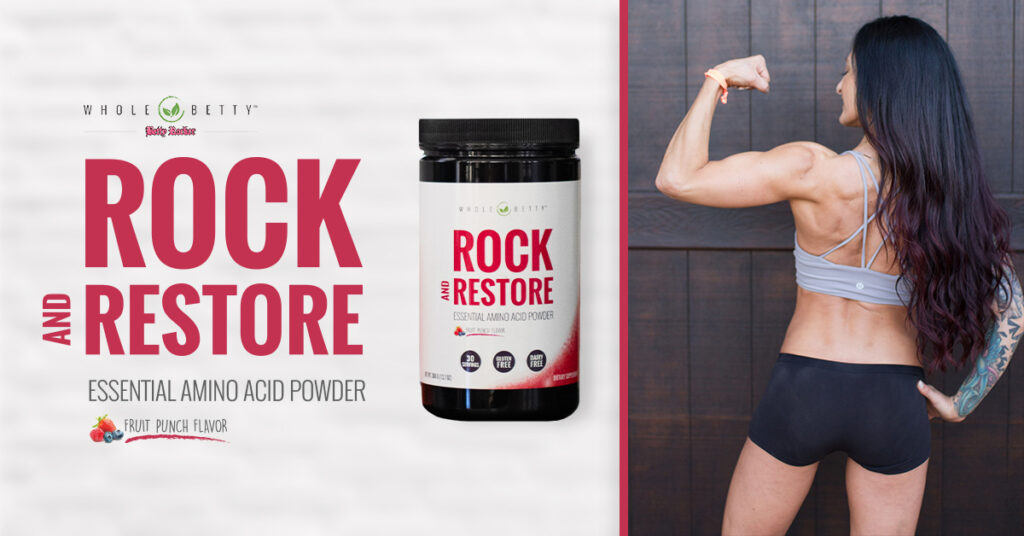 If you consume them during or after your workout when the muscle has a greater need for them, they can support muscle protein synthesis and recovery of your muscle tissue (12). If you want to improve the look and function of your muscles, EAA's may be an ideal supplement to add to your regimen – and the best bang for your buck as they contain ALL the amino's that you need.
---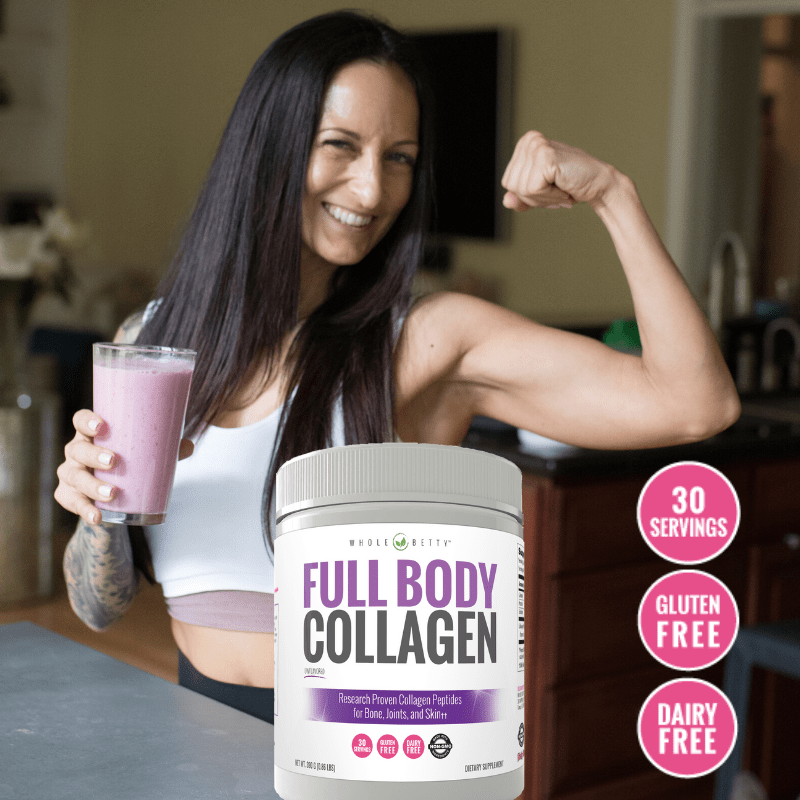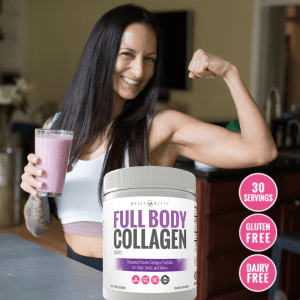 Collagen: Using a quality collagen supplement has been shown to improve your skin's elasticity – which can reduce the signs of aging and the appearance of cellulite (16).
Collagen has also been shown to reduce activity related joint pain (17), improve your lean muscle mass and increase strength (18) which are all important when it comes to reaching and maintaining your fitness goals!I've been taking collagen for the past couple years and have noticed such a difference in my skin, hair and nails (the tissue I can see on the outside) and I have no doubt that it's contributing to the integrity of my joint and bone tissue as well.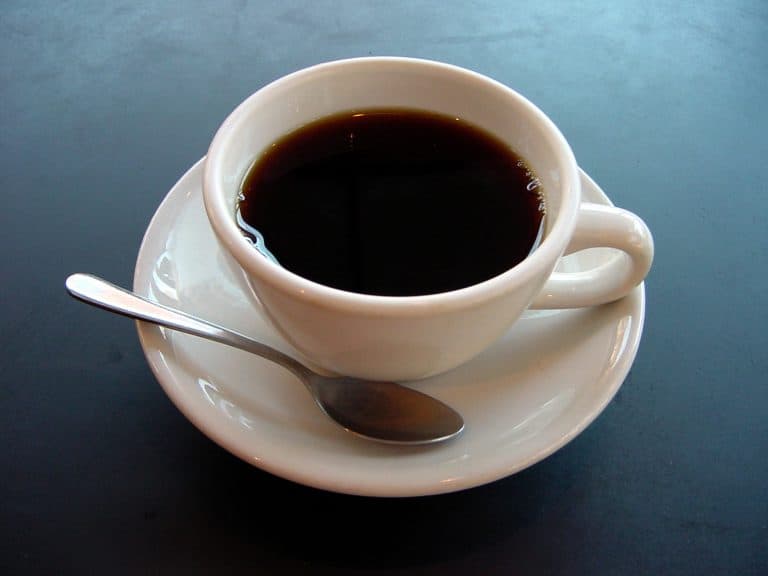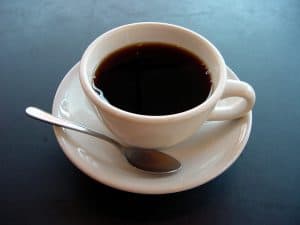 Caffeine: I really dislike most pre-workouts out there because they tend to have added sugars. And, they almost all include caffeine – so I just make it easy and have an espresso or coffee before my workout (I'm sensitive to caffeine, so I don't do this if I'm working out in the afternoon).If it's the right time of day, a little caffeine in your system during a workout can really boost your energy and enhance your fat burning abilities (13).
---
Electrolytes: If you're sweating a lot during exercise, you may want to consider electrolytes. Sodium, Potassium, Chloride, Calcium, Magnesium, Phosphate and Bicarbonate are minerals that carry an electrical charge and facilitate the communication between the brain and the body. They also play a vital role in muscle contraction, keeping you hydrated and regulating your body's pH levels (14).
You lose most of your water and electrolytes, particularly sodium, when you sweat, so offsetting that loss is important as dehydration impairs exercise ability and can pose a risk to your health (15).
Usually the sodium you consume through your diet is an adequate amount to cover what is lost during exercise but it is always important to rehydrate adequately. You can replenish your electrolytes by consuming coconut water, avocados, bananas and watermelon.
---
So what are the keys to seeing more from your workouts?
Take rest days, get quality sleep, remove some stress, fuel your body with whole foods and add in some optional supplements. And more than anything, be proud of yourself and give yourself some grace- change takes time but you are on the right track!
I hope you got a TON of great insight out of this article today.  Please pass it on and share it with someone you love. As always, I would love to hear your thoughts, comments, and questions – leave them below.
---
If you are following a healthy lifestyle, seeking support for sustained energy, mental clarity and overall well-being, check out my healthy lifestyle products to support you!