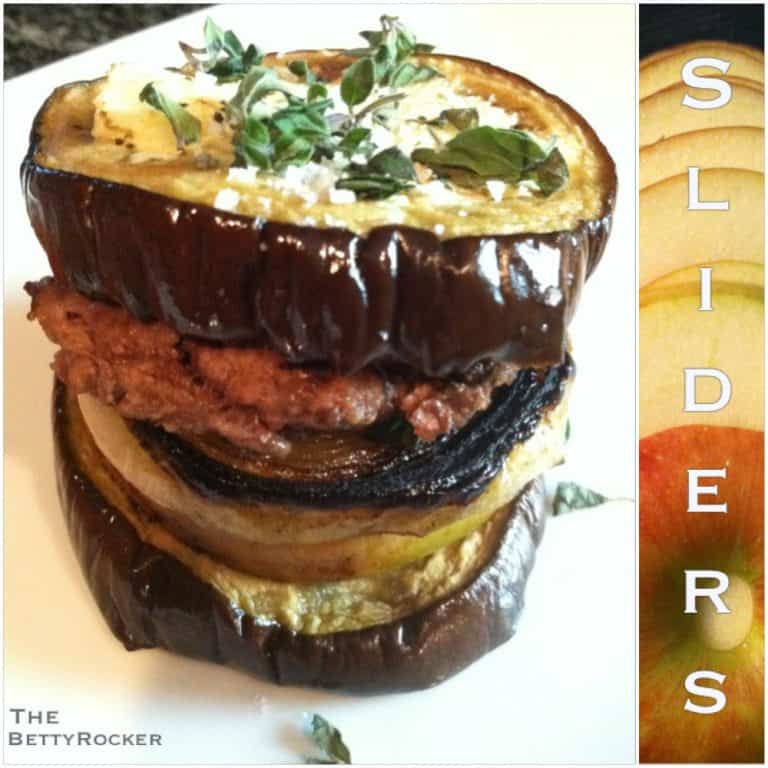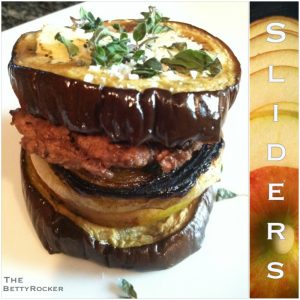 I really love sliders. There's something so appealing about mini burgers for one, and I just love stacking things! Ever since I made the Sweet Potato Sliders last week I've been eyeing up vegetables looking for just the right size, shape and texture to hold a burger together – minus a traditional bun.
I wanted to pick a "bun" that would allow me to pick the slider up with my hands so I could taste all the flavors in the stack at the same time – but this can be tricky! After some debate I settled on eggplant as my next experimental "stack frame." They're just fibrous enough to hold together when cooked, and they taste great.
FOODFACTS: If you're sensitive to the alkaloids in plants from the nightshade family (tomatoes, peppers, potatoes, eggplants), baking, or cooking them down (like in my Ratatouille recipe) can reduce the alkaloids by 50%, making them far less likely to irritate your stomach.
To add a little sweetness to this slider, I grilled some apples and onions and added a layer of them to a the burger stack. Topped with a little sea salt and fresh herbs, and the only thing left to test was how they held up to the hand-held bite!
Eggplant Apple Sliders
Yield: 2-3 servings
You will need: baking sheet, grill or skillet, tongs, spatula, cutting board, knife
1 medium sized eggplant
1 lb ground buffalo or grass fed beef
1 large white onion
1 large apple
3 sprigs fresh marjoram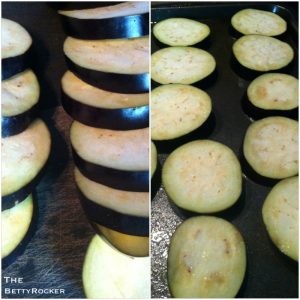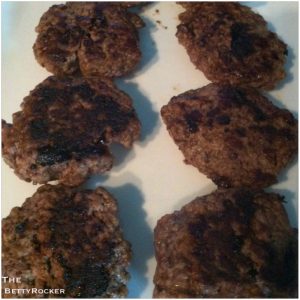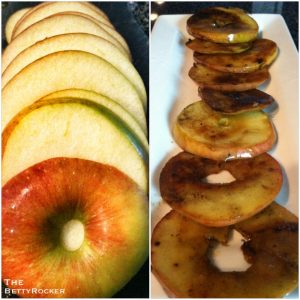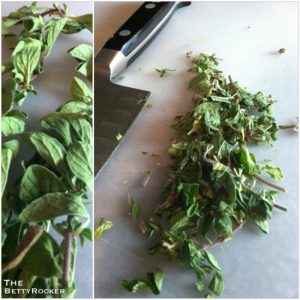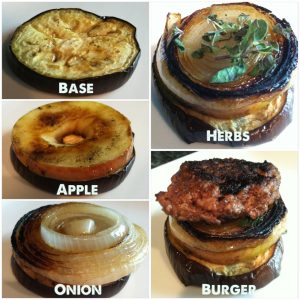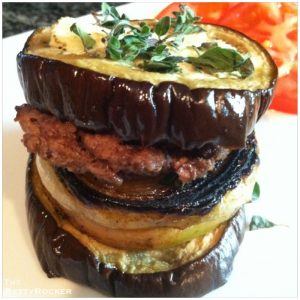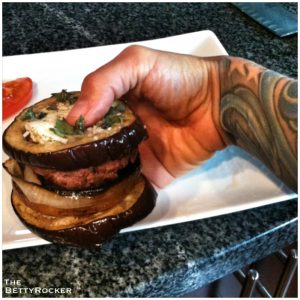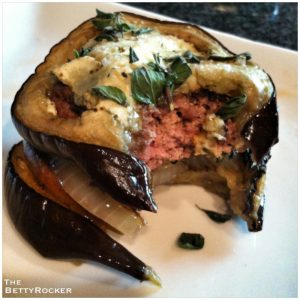 Nutrition Facts
Calories per Serving:

338