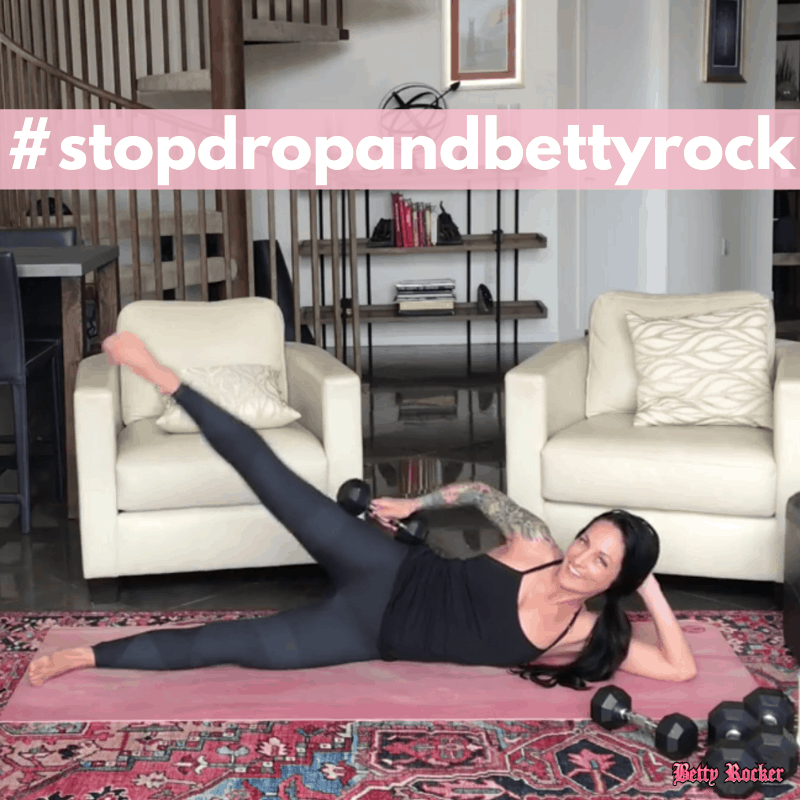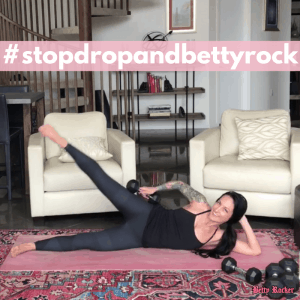 Today's workout has a very strong emphasis on glute strength, but your legs (especially your hamstrings) will get plenty of work too!
We'll be targeting 3 major gluteal muscles – the gluteus minimus, the gluteus medius and the gluteus maximus – with their primary actions in different ways as we work through the supersets.
This is a longer, slower series today that you can divide in half if you're short on time. If you break it up, I recommend doing both circuits the same day, or on non consecutive days rather than on consecutive days.
Muscle grows during the recovery phase after we've trained it. A lot of the benefits we get from our training comes from:
You could choose to train other body parts the next day, or take an active recovery day or full rest day – just be sure you're not sabotaging your hard work by overtraining.
Just like we can't "spot reduce" body fat by training the same area over and over, you won't "grow" your glutes by training them every day. They need rest to strengthen – especially after highly effective workouts like this!
Now join me to #stopdropandbettyrock! 
---
Great job Rockstar! Now let's get you a plan! Check out the 30-Day Abs and Booty Challenge for a home workout program that will sculpt and define your abs, legs and glutes (plus give you a great full body shred), uses minimal equipment and will get you on track to feeling and looking your best!
Low Impact Legs and Booty
Click to expand and see all workout move descriptions.
Equipment Needed: Weighted Objects (water bottles, household objects or dumbbells).
Format: Perform each movement for the prescribed repetitions and repeat for 3 rounds.
Superset 1
Move 1: Standing Side Leg Raises (10-15 each side) 
Begin standing next to a wall with your right hand placed on the wall for support.

With your core engaged, laterally lift your left leg straight out away from your body and contract your glute.

Slowly bring your leg back towards your midline and repeat.

Optional: Hold a weighted object against your outer thigh to add resistance. 
Move 2: Squats (8-12)
Stand with feet about hip distance apart, with your core engaged. 

Begin sending your hips back behind you, pulling your belly button in and up to engage your core, keeping your chest up tall (don't bend forward), weight back in your heels and knees tracking in line with your toes.

Power through your heels and posterior chain to return to standing and repeat. 

MOD: Squat down to a couch or chair. 

Optional: Hold weighted objects on your shoulders for added resistance.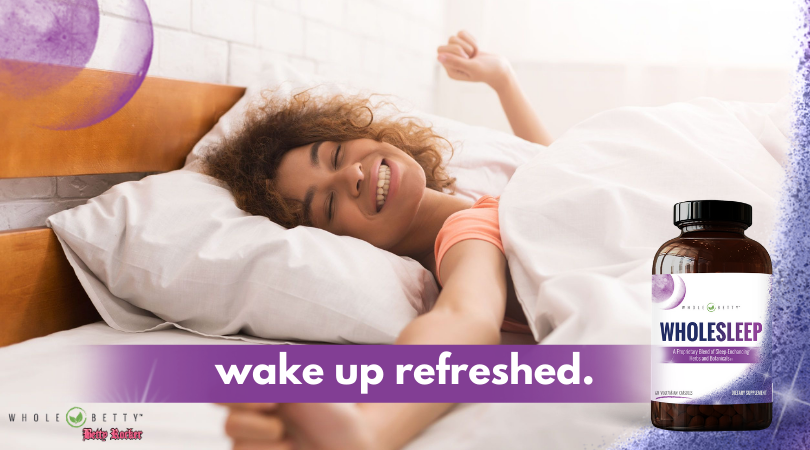 Move 3: Single Leg Hip Thrusts (8-12 each side)
Position your back on an elevated surface (couch or chair). The edge of the surface should be at the base of your shoulder blades. Bend your knees and have them at 90 degrees.

Straighten your right leg to be parallel to your left.

Drop your hips down toward the floor and then press back up by driving through your left heel to lift your hips to the ceiling, squeezing your glutes and keeping a tight core.

Drop your hips back down toward the floor with control and repeat. Perform all reps on one side before switching.

MOD: Perform this on the ground rather than an elevated surface or do this with both feet down rather than single leg.

Optionally: Add weight to your hip crease to increase the resistance.
Superset 2
Move 1: Lying Clam Shell to Straight Leg Lifts (10/15 each side)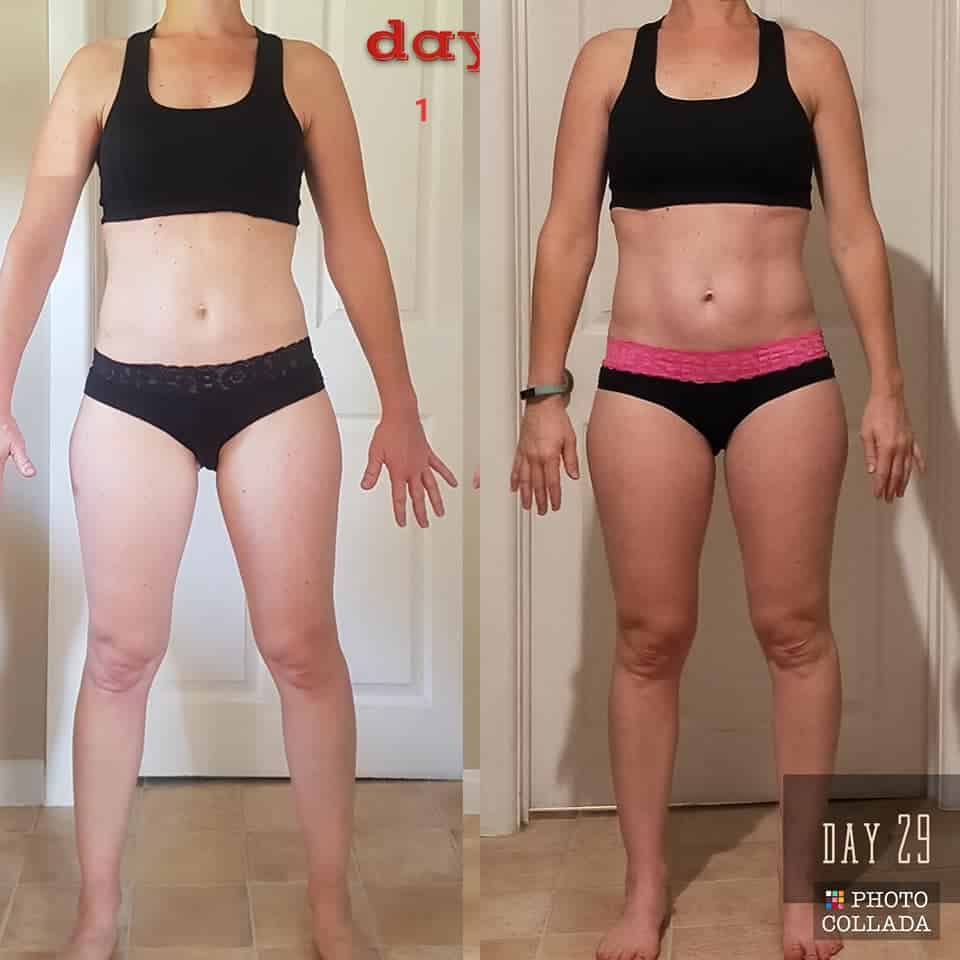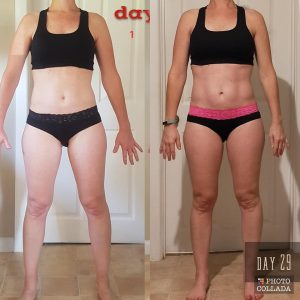 Lie on your right side with your elbow underneath your shoulder and your knees bent and stacked on top of each other.

Keeping your knees bent, and your feet together, open your hips by lifting your top (left) knee toward the ceiling as if you are opening a clamshell. Bring your knees back together and repeat for the prescribed repetitions.

Straighten your legs out and perform the same movement with your legs straight out, lifting your left leg toward the ceiling, bringing it back down slowly and repeat for the prescribed repetitions.

Switch sides and repeat.

Optional: Hold a weighted object against your outer thigh to add resistance. 
Move 2: Hamstring Pull Ins (or Bridge Lifts) (8-12)
Begin in a seated position on the floor with your legs straight out in front of you, torso up tall, arms back behind you with your chest open wide and hands on the floor – fingers facing forward.  

Press your heels into the mat and lift your hips up and through, squeezing your booty and the top to end in a reverse tabletop position with your knees bent.

Slowly lower yourself down and repeat.

MOD: Lie flat on the ground with your knees bent and perform a glute bridge.

Optional: Place a weight on your hips for added resistance. 
Move 3: Split Stance Single Leg Romanian Deadlift  (8-12 each side)
Begin standing with your right leg placed slightly behind you like a kickstand, holding one weight in each hand with shoulder blades back and down and core engaged.

Slowly hinge forward at the waist while pressing through your front heel, pushing your hips back and keeping the weights close to your body. Hinge forward as far as you can while maintaining a flat back.

Drive through your front heel to come to standing and squeeze your glute at the top.

Repeat and then switch legs. 
How was that for you? I'd love to hear how you did! Feel free to share this workout with someone who might enjoy it!
---
Looking for more workouts that will sculpt your booty and abs, help you torch fat, and save you time?