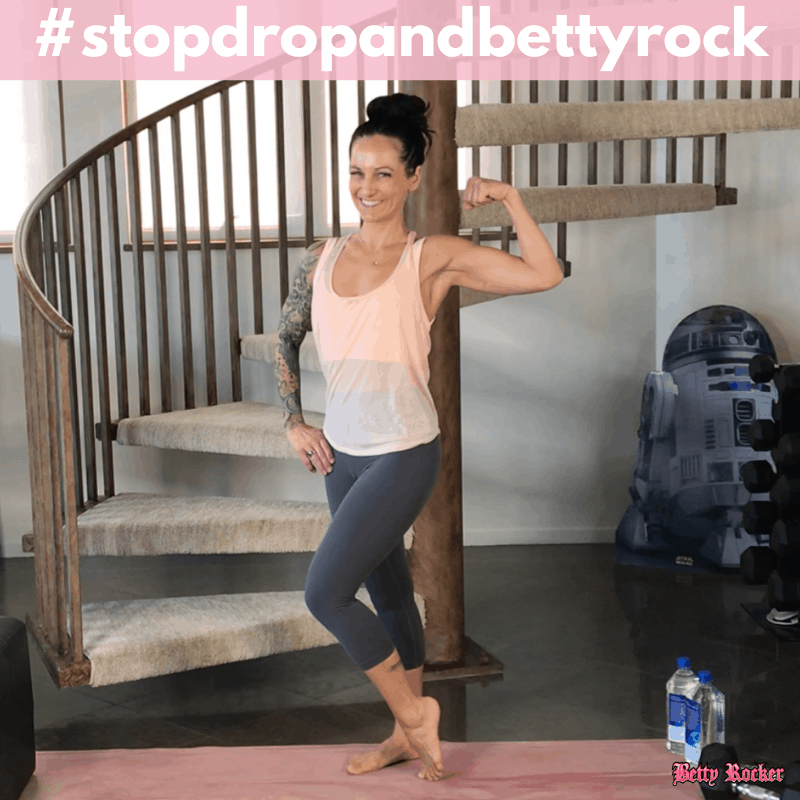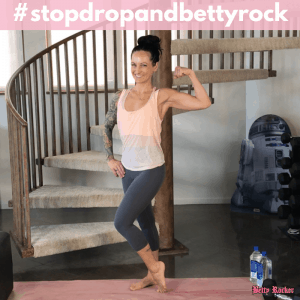 Get ready to build a strong foundation with this awesome lower body workout!
We'll be turning up the heat with some cardio to burn body fat (low impact versions shown too!) and strength-building moves that help tone and sculpt lean muscle.
Combining cardio and resistance training is the key to building a strong body and improving your overall fitness level.
And when it comes to losing body fat, this combo –as well as focusing on your sleep, nutrition and stress levels -not only helps us reach our goals but also maintain them (1)!
Remember when it comes to your goals, it's not a race to reach them. It's about being consistent and developing healthy, sustainable practices that will serve you in the long run! All or something, not all or nothing.
Now join me, and let's get super strong with these super circuits!
---
Love having workouts you can do ANYWHERE, ANYTIME – and a well-designed plan to follow so you get the BEST RESULTS?  Take a 30-day Challenge in Rock Your Life and have workouts like this formatted into a plan to follow!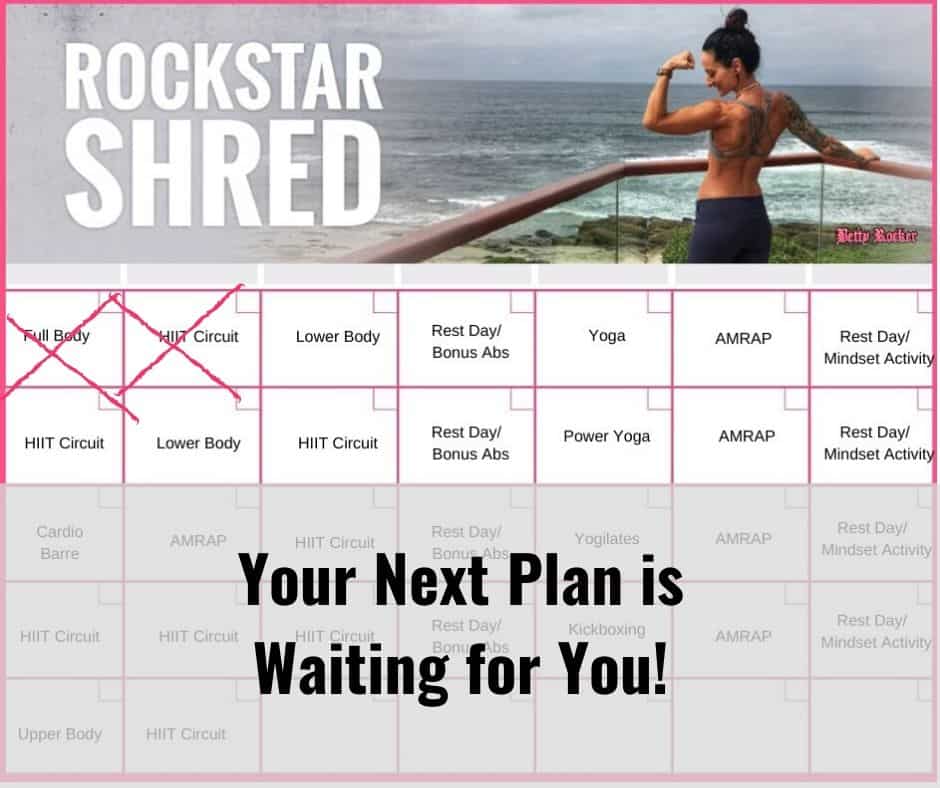 Lower Body Super Circuits
Click to expand and see all workout move descriptions.
Equipment Needed: Weighted Objects (water bottles, household objects or dumbbells).
Format: Perform each move for the prescribed time and repeat for 3 rounds.
CIRCUIT ONE:
Move 1: Fire Hydrant to Leg Extension Series (0:45-1:00 each side)
Begin in a kneeling tabletop position with your shoulders stacked over your hands and your core engaged. 

Keeping your knees bent, lift your left leg out to the side, initiating the movement with your left glute. Repeat for 15 repetitions. 

Then, drop down to your right elbow, straighten your left leg out to the side and perform 15 straight leg lifts.

Do all reps on one side and then switch sides and repeat on the other side. 
Move 2: Single Leg Hip Thrusters (8-12 each side)
Position your back on an elevated surface (couch or chair). The edge of the surface should be at the base of your shoulder blades. Bend your knees and have them at 90 degrees.

Straighten your right leg to be parallel to your left. (Optionally, you can add a weight to your left hip crease).

Drop your hips down toward the floor and then press back up by driving through your left heel to lift your hips to the ceiling, squeezing your glutes and keeping a tight core.

Drop your hips back down toward the floor with control and repeat. Perform all reps on one side before switching.

MOD: Perform this on the ground rather than an elevated surface or do this with both feet down rather than single leg.
Move 3: Plie Star Jumps (0:30)
Stand with your feet slightly wider than hip distance apart, core engaged.

Perform a squat by shooting your hips back behind you as though you were going to sit on a chair – keeping the weight in your heels and chest up, engaging your core.

Power up through your heels and jump up bringing your arms overhead and your legs out to end in a star position.

Land softly on the balls of your feet and repeat.

MOD: Use a chair or box to help cue you with good form in your squat so you're not loading all your weight forward, or bending at the waist. As you're beginning, do full body extension instead of jumping for a lower impact version.

CIRCUIT TWO:
Move 1: Deadlifts (8-12)
Begin standing and hold one dumbbell in each hand with shoulder blades back and down and core engaged.

Slowly hinge forward at the waist while pushing your hips back and keeping the weights close to your body.

Bend forward as far as you can while maintaining a flat back.

Drive through your heels to come to standing and squeeze your glutes at the top.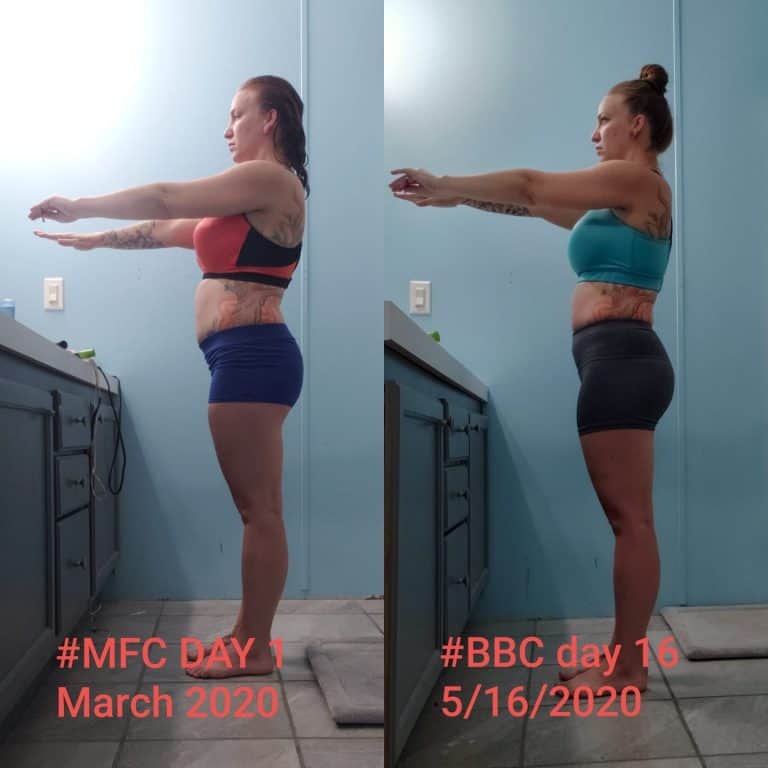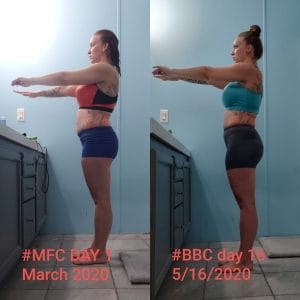 Move 2: Reverse Lunges (8-12 each side)
Begin in a standing position with your core engaged and chest upright.

Step your right foot back behind you and begin bending your back knee until it nearly touches the ground in a 90 degree angle.

As you stand up, power through your front heel and bring your back foot to meet your front foot as you come to standing.

Repeat with your left leg and alternate back and forth (ensure your knee is not shooting out over your toe and maintain an upright chest). 

MOD: Hold on to a chair or wall to help stabilize

.
Move 3: Skater Lunges (0:30)
Begin in a standing position with your core engaged and chest upright.

Perform a curtsy lunge by stepping your right foot back behind you and over to the left as your left knee bends behind you and reach your right hand down to touch the ground.

As you stand up, power through your front heel and hop or step laterally (sideways) to switch legs. Alternate back and forth for the prescribed time.

MOD: Take the hop out or do alternating reverse lunges.
Awesome work, Rockstar! Check in with me if you're doing today's workout, and share it with a friend who is working out from home today too!
---
…so I can support you in ROCKING your body AND your life! Get stronger and healthier with a community of rockstars to support you, home workout challenges for a fit body, and fresh new workout classes each week to keep you motivated!
References:
Willis LH et al. "Effects of aerobic and/or resistance training on body mass and fat mass in overweight or obese adults". Journal of Applied Physiology. December 2012. Web. https://www.ncbi.nlm.nih.gov/pubmed/23019316