I spent the better part of my 20's doing long cardio workouts, dedicating hours to the treadmill, getting my heart rate up up up, thinking it was the direct way to the fit physique I wanted.
Boy, was I disappointed (and quite frankly, always exhausted from running myself ragged.)
I hadn't yet learned how cardio exactly works, so in addition to pushing myself way too hard at the gym, I was also constantly feeling like I was falling short. Not fun.
When I discovered that adding weights to my workout routine helped me see real results, I got excited at first, and then a bit freaked out.
Any time we're brand new to something, it can seem so intimidating at the start! At the gym, all that equipment and sweat and people spotting each other can be totally overwhelming.
If you've ever felt hesitant about lifting weights at the gym, you are not alone – I remember how that feels!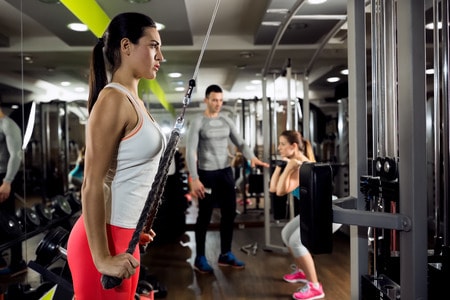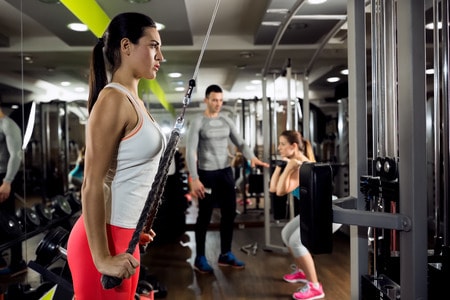 Although it's natural to feel a bit out of our depth at the beginning, resistance training doesn't have to be intimidating at all – in fact, it can actually can be a lot of fun.
Today, I'll answer some common questions I get about resistance training – like what it is, different ways it can be done, and how it will make you look (and feel).
Plus, I've included my 5 Pro Tips to help you ROCK your way to a sculpted physique!
What Is Resistance Training?
Resistance (or strength) training is any exercise that uses some kind of resistance to strengthen and build muscle.
You can train with hand-held weights (free weights,) weight machines, resistance bands or cables, resistance balls, or even your own bodyweight.
You can do a resistance training workout just about ANYWHERE: their versatility reaches from the gym to the comfort of your very own home, and either way, I've got your covered: my Lioness program was designed for you to use at your local gym while Home Workout Domination will turn your home INTO your gym so you can save time while getting FIT.
Lots of options means no excuses!
How Does Resistance Training Work?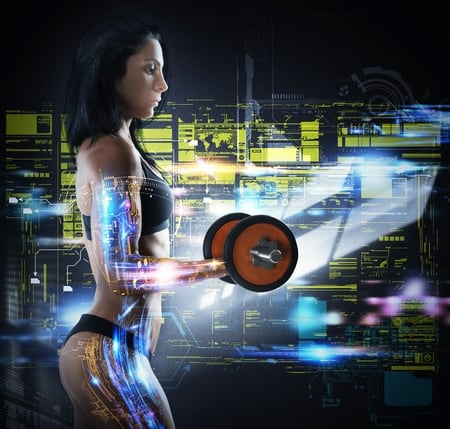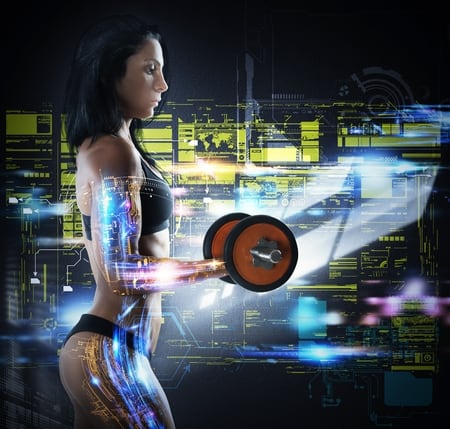 Resistance training increases strength and muscle tone, giving us a beautiful, sculpted look. Let's talk for a minute about how resistance training works the muscle.
We recently talked about how the exertion of resistance training creates micro tears in the muscle tissue.
Responding to this stress, the body repairs the muscle tissue, laying down new tissue to support and strengthen the structure. This creates "hypertrophy" or muscle growth.
Now, I've said it before, and I'll say it again – the food you put in your body makes a big difference in how your muscles grow!
You need to eat whole, nutrient-dense food to create lean, sexy muscles – eating crap will not only slow your muscle growth, but it'll make you feel like crap, too. You really are what you eat.
Are There Different Ways To Resistance Train?
Great question, and YES.
Here are six ways to bring resistance training into your workouts: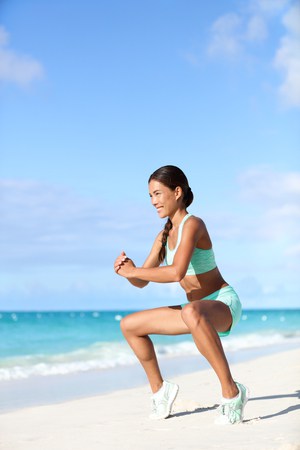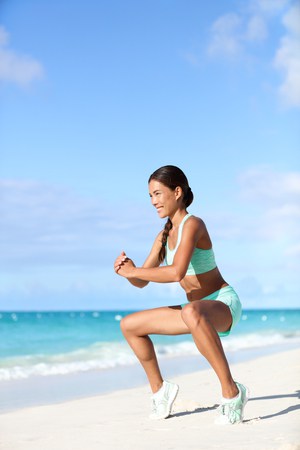 1. Body Weight
Your body is a portable gym. No machine, no added weight, only you and gravity; think push-ups, lunges, squats.
Being able to effectively strength train with your own body is like having a gym everywhere you go, which is exactly why I use this method in my workout plans.
The flexibility (and affordability!) of a body weight workout makes it an easy go-to anywhere, anytime, but with this approach, it's trickier to engage certain training methods (like progressive overload, which I'll explain a little later).
One of the keys to staying consistent is having a workout you can do in any situation, which makes bodyweight workouts so awesome.
I've relied on them for months at a time, while traveling, during the holidays and anytime I need to do a workout and don't have any fitness equipment handy. I've gotten and maintained great results using gravity as my resistance, combined with whatever elements my environment provided (a chair, a hill, washcloths and a slippery floor, etc).
2. Resistance Cables and Bands
An inexpensive, lightweight band or cable (like a giant rubber band) provides a 'stretchy' form of resistance. Cables and bands are super easy to store, and quick to access for a workout at home or on the road (they take up practically no room in a suitcase and I travel with mine all the time).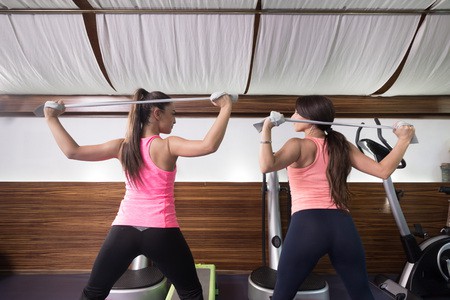 A great way to provide a full range of motion for your muscles to work, cables and bands are especially great for targeting specific muscle groups. I have a variety of kinds of these – from mini bands for strengthening my buns and legs to longer cables with handles to use to wrap around table legs and door frames.
One well-known fitness strap that you may have heard of that falls into this category is the TRX – a super versatile piece of training equipment that you can use to train virtually every part of your body. It's challenging and fun and you can take it with you anywhere. I love using mine!
3. Free Weights
Dumbbells or individual weights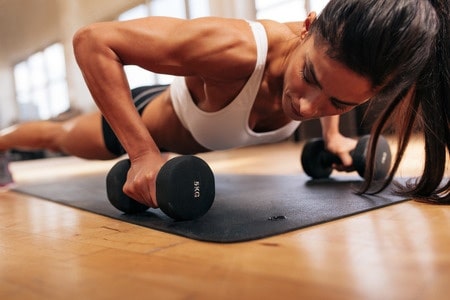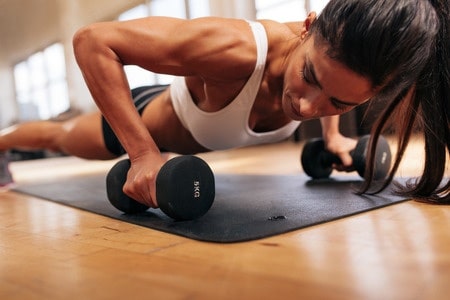 are held by the body, and like bands, they can be used anywhere to easily target specific muscles (although they don't travel as lightly). Kettlebells also fall into this category, which is a large cast-iron ball shaped weight with a handle.
Using weights increases muscle mass efficiently, and tones muscles quickly. These also help increase your body's balance and stabilizer strength, but it can be a bit daunting to begin if you've never done it before.
If you're brand new to using hand held weights, it's best to watch a tutorial or ask someone (like a trainer) for guidance before starting with free weights. I provide follow-along video guides for every move in both Lioness and Home Workout Domination, so be sure to access those programs for a plan to follow that shows you how to do everything.
4. Barbells
Barbells are straight bars that can be loaded with varying amounts of weighted plates to increase the amount of load.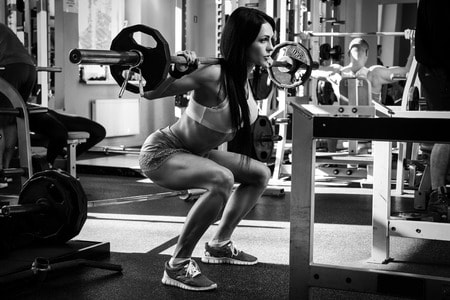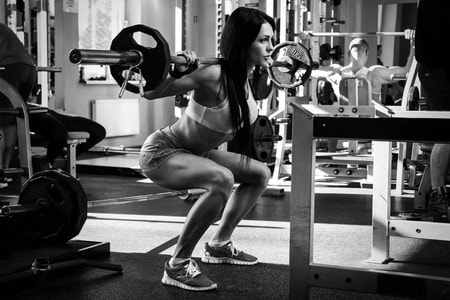 They're commonly found in a rack so that you can load them up easily and position your body underneath them. Because you hold onto the bar with both hands (generally) and it is a fixed position, it's often preferred for heavier lifting than free weights and will help lock in your form.
It's useful to be able to distribute the weighted load across your back when doing squats and lunges for example, rather than holding heavy weights at your sides.
5. Weight Machines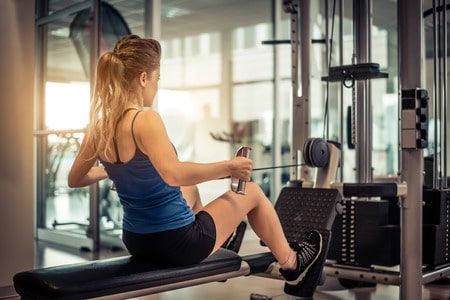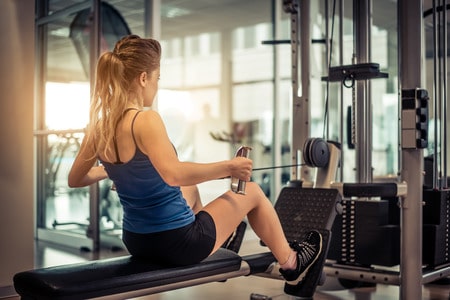 Most often seen at the gym, stable weight machines that provide resistance for specific parts of the body allow you consistent, full body effort while encouraging proper form and isolating specific muscle groups quite efficiently.
This can be fantastic for really heavy lifting on isolated body parts or muscle groups, and also excellent for rehab where you want to isolate a muscle group.
But if you're not part of a gym, it can be cost and space prohibitive to put them in your home.
One size doesn't fit all – and while machines come with a lot of adjustments, if you fall outside of the "regular" size (like me, lol) it's easy to get injured or strain yourself too far in the wrong direction.
6. Swiss Ball
Also known as a "stability ball," Swiss balls are often used for focus work on the abs, but can be useful for the entire body. Swiss balls strengthen your core really effectively because they take your torso through a more full range of motion (you have to extend back to come up – unlike on the floor where you only go flat on your back).
They're a great piece of equipment for adding the destabilization aspect to your training, which recruits many intrinsic balancing muscles and gives you an awesome result.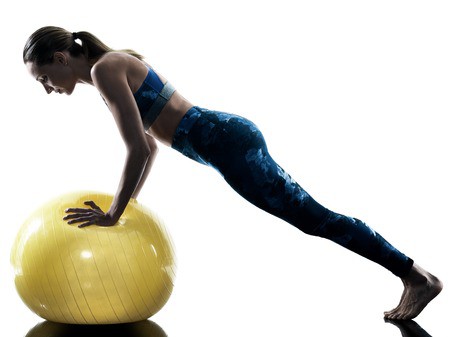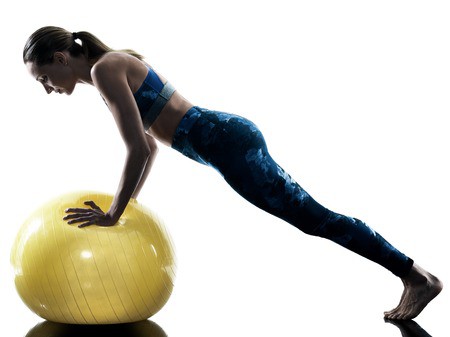 There's nothing that says you have to pick one type of resistance training and stick with it. Versatility is the name of the game here, so you can rotate between ALL styles if you like – I personally do. It just depends on where I am, what's handy, and what I'm working on. No matter which form of Resistance Training you choose, you're going to love what what it does for you!
What will Resistance Training do for me?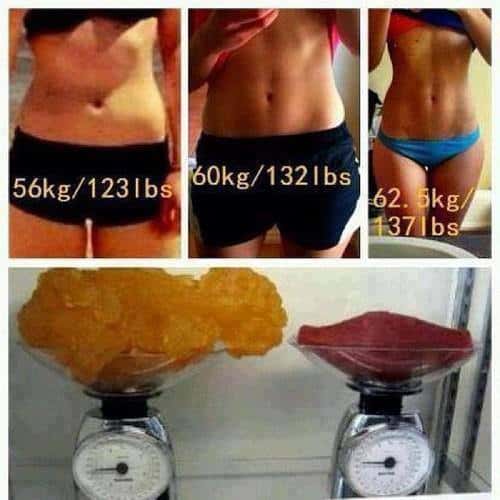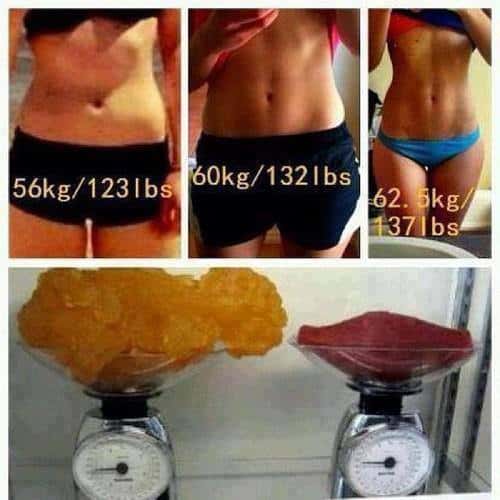 Resistance training will not only make you stronger, but it can also help you feel more confident. You'll sleep better, and may experience lower anxiety, improved cognition, and reduced depression. Also, a regular strength training routine is one of the best ways to define and sculpt a gorgeous physique.
As your body fat decreases and your lean muscle increases, you will get a body shape that looks amazing in (and out) of clothes.
Because while a pound of fat and a pound of muscle weigh exactly the same thing, they take up very different amounts of space in your body.
This is imperative to understand: muscle takes up 4 times less volume than fat, which is why when you exchange fat for muscle, you look and feel thinner — even if the number on the scale doesn't move.
You – and your awesome beauty – can't be reduced to a single number.
If you really want to monitor progress, you're far better off taking progress pictures at regular intervals or using how your clothes fit as way to keep track of what has changed.
By the way, this volume difference between fat and muscle is exactly why you don't need to worry about "bulking up." That's a myth, because as we just learned, muscle makes us lean, not bulky – see the photo above, which was originally posted by Susan W. in one of my challenge groups – it's since gone viral but it clearly illustrates this concept!
Let's not forget how resistance training speeds up your metabolism. With every pound of muscle you build, you will burn an additional 35-50 calories a day, even at a resting rate, and that adds up: if you gain 4.5 lbs of muscle, that's an extra 150 calories burned a day, which is 4,500 extra calories burned each month, and THAT adds up to losing about 15 lbs a year. HELLO!
There are so many awesome things that Resistance Training does. Personally, I've found that blending resistance training with HIIT workouts blasts fat, sculpts muscles, and gives me both the strong body and toned, sleek physique I want – which is exactly the formula I use in my workout plans for maximum benefit.
Lastly, I want to share some of my personal tips with you, so you can be super successful with incorporating some powerful Resistance Training into your workouts (like I know you will be).
5 Pro Tips for Effective Resistance Training:
1. Warm up
This is important. Lifting weights on stiff or "cold" joints and muscles will make it harder to move, and you'll increase the risk of injury. If you're weight training, warm your body up either with some cardiovascular activity that utilizes the muscles you're going to work, or do a short set with a lighter amount of weight than you're planning to use for your workout.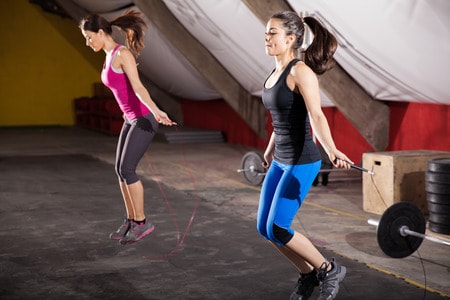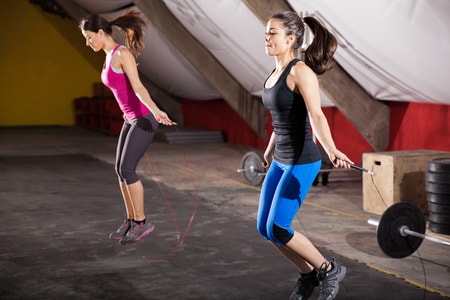 Focus on the areas of your body you're going to train but do warm the entire body as well – so if it's upper body day, get your arms moving to wake up the shoulder joints, do some elevated upper body push-ups, jumping jacks, etc.
If you're bodyweight training you can do a "warm up" set of the same moves you're planning to do for your workout at a lower intensity, or if you're short on time, do the first few moves of your workout at a lower intensity or with modifications, then go full out when you're warmer.
An increased blood flow to your muscles means they'll respond — and recover — more quickly.
2. Don't Rush the Beginning
It's exciting to start a new program, but pace yourself in the beginning as you build strength. Doing too much too fast puts you on the fast track to getting hurt, so think steady and consistent, and allow yourself time to get into a new program or training style, especially if you're brand new to lifting weights.
3. Pay Attention to Your Form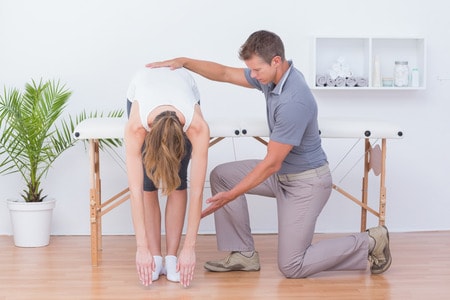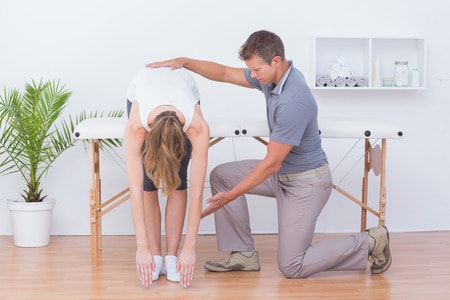 Be especially mindful of your form anytime you add weights to your routine. It's better to do less reps perfectly than more reps poorly. Listen to your body, and use a mirror whenever you get the chance so you can check your own alignment.
Paying attention to your form is definitely important when you're doing bodyweight workouts, but the risk of injury goes up when you add more weight. Be sure you're stretching regularly, and whenever  you have the opportunity, work with a trainer, physical therapist, chiropractor or structural integrationist who can help keep your bones and muscles working together and lined up.
Exercising on misaligned joints will only aggravate them further, and can cause inflammation, make you prone to injury, and slow down your progress.
The way you're setting down and picking up weights getting on and off of equipment and setting yourself up for your workout is just as important from a form standpoint as the way you're exercising is. Be mindful of how you're picking up and setting down weights. Bend your knees. Tune into your body and be mindful.
4. How to Choose Your Weight
How to Choose your weight from Home Workout Domination FAQ
Knowing what amount of weight to choose depends on where you're starting and where you want to go. If your goal is to get as strong as possible, you'd choose weights that kept you in a 1-6 rep range (or that you could do 1-6 reps of before failure).
To train your muscles for endurance, you'd choose a weight that allowed you to go for at least 15 reps.
If your goal is building some lean muscle, choose weights in the 8-12 rep range, which is what I'm talking about in the above video. I combine this with explosive cardio for fat loss which lets us get lean and shred at the same time.
5. Rest during and between your Workouts
How much rest you take between sets will depend on your goals and fitness level. To gain endurance, keep your rest periods to less than a minute. To gain strength, rest for at least 3 minutes between sets.
A good rule of thumb is to do resistance training 2-3 times a week, spacing out the days so your muscles have adequate recovery time.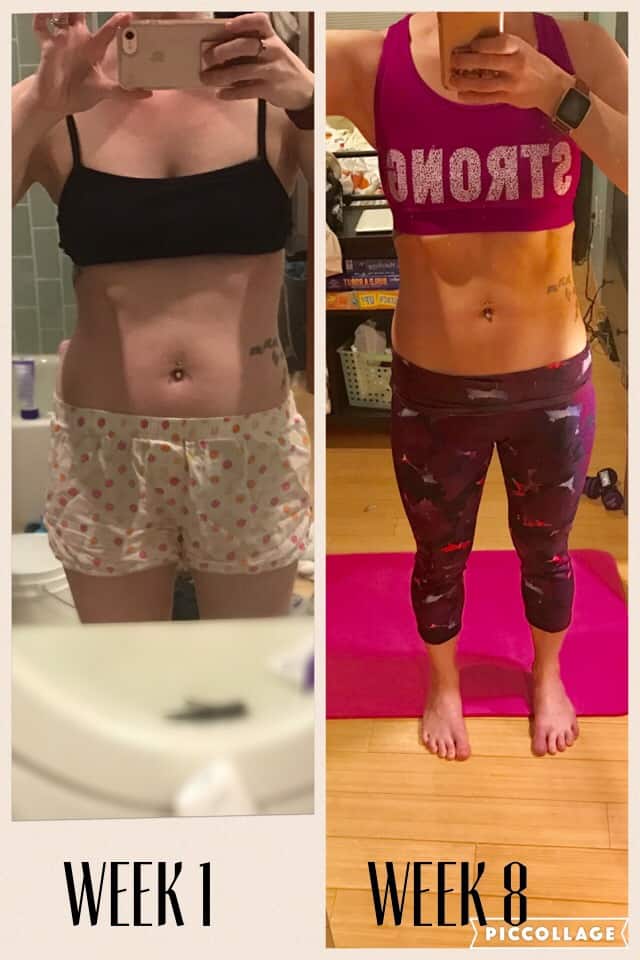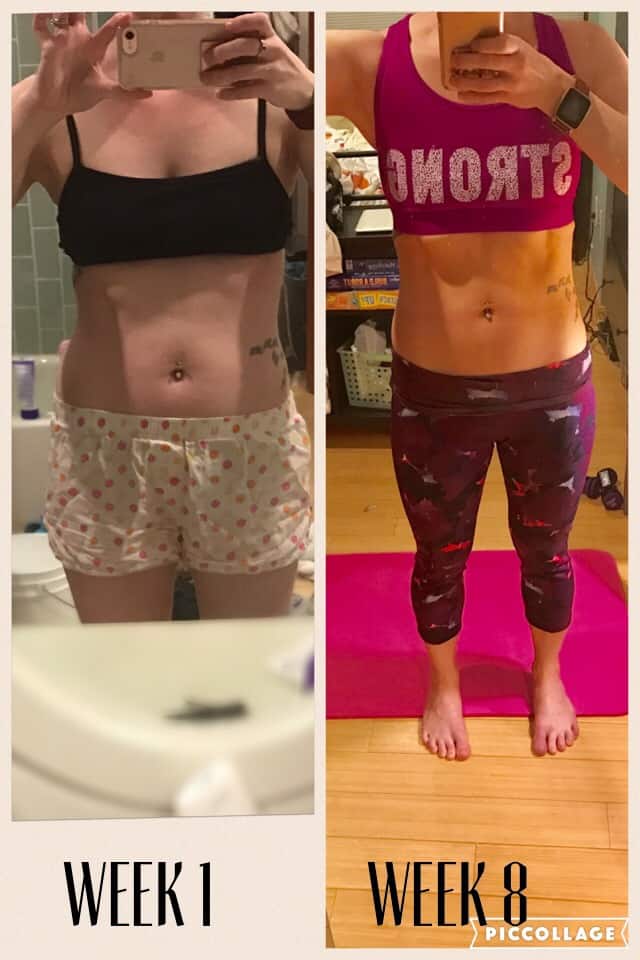 Muscle grows when you rest – not during your training. So while the number of rest days depends on your training, taking your Rest Days is an essential piece to reaching your goals, no matter what they are. As always, pay attention to what your body is telling you.
BONUS PRO TIP…..Be Patient.

Results happen, but not overnight. I know waiting to see progress when you want it can be tough, but it takes time and consistency to change your physique. It's SO WORTH IT.
Be sure to take PROGRESS PICTURES every 7-10 days, and measure yourself at the same interval.
It can also be super helpful to have a workout buddy, coach or motivational fitness group to help you stay on track and keep you motivated. This is an open invitation to enroll in Rock Your Life, my online fitness and coaching community where you can get motivated, work with me and the other Team Betty Rocker coaches, and meet hundreds of other women who are working on their fitness goals.
That's it for today!
I'd love to answer your questions and hear your comments, so be sure to post them below – or hit me up on Facebook or Instagram and tag me in your workouts!