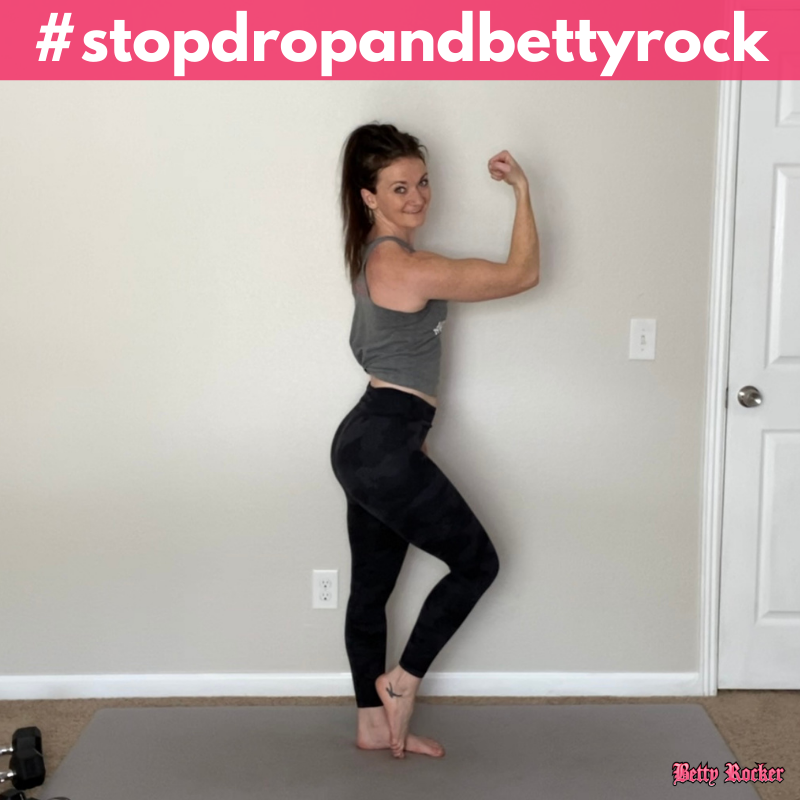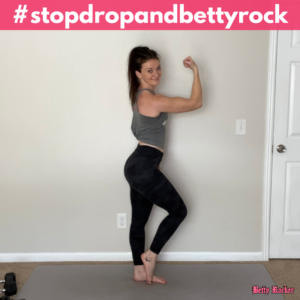 Ready to rock your upper body? Coach Amanda from Team Betty Rocker has you covered.  If you've never worked out with her before, you're going to have so much fun!
In just six moves you'll focus on building strength, sculpting lean muscle and tuning into your body and form. This workout will sculpt your chest, back, and arms, supporting a strong core and excellent posture.
Coach Amanda is a NASM and NESTA Certified Personal Trainer, Crossfit Level 1 Trainer, TRX Qualified Trainer and a Team Betty Rocker Coach in Rock Your Life.
Keep reading to learn more about the workout Coach Amanda has for you below.
---
Hey girl, Coach Amanda here and I'm so excited for you to join me in this super fun and challenging workout. For this workout we will be working for time using weighted objects and focusing on muscle endurance while maintaining good form.
Resistance training is one of my favorite ways to train because it not only makes you stronger but it's shown to improve sleep (1) and mental health (2), and as an added bonus, you walk away feeling like a rockstar! Regular strength training has also been shown to be one of the best ways to define and sculpt your body (3).
So grab your weights and lets get strong and shredded together!
---
---
Wonder which Betty Rocker workout program would suit you best?
Take my workout quiz and find out!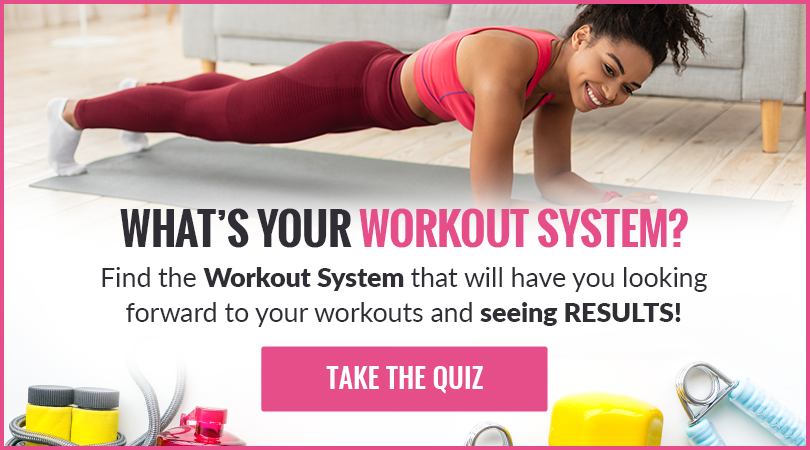 Upper Body Strength Shred
Click to expand and see all workout move descriptions.
Equipment: Elevated Surface, Weighted Objects (water bottles, gallon jugs, dumbbells)
Format: Perform each move for 0:40, resting for 0:20 seconds and repeat each move for 3 rounds. 
Superset 1
Move 1: 3 Point Row
Begin standing with a weighted object in one hand.

With a surface in front of you, take one leg back into a lunge position and place your opposite hand on the surface in front of you.

Hinge at the hips to a 90 degree position with your core engaged, gaze neutral and weight hanging beneath your chest.

Roll your shoulder blades down and back so you're not rounding forward and then pull the weight up to your side while keeping your elbow close to the body and squeezing your back muscles.

Slowly lower the weight down again to the starting position and repeat on the other side.
Move 2: Tricep Press Ups
Begin lying on your stomach with your hands placed right next to your chest and your elbows tight to your body. 

Ensure your shoulder blades are pulled down so your shoulders are away from your ears. 

Keeping your hips on the ground, press yourself up until your arms are a little past 90 degrees, making sure you're not locking out your elbows. 

Slowly lower yourself back down, almost to the ground and then press back up. Try not to let yourself relax at the bottom but rather keep tension on your triceps the entire time. 

Move 3: Chest Fly to Pullover
Begin lying on your back on the ground and holding your weights straight over your chest with your arms extended and palms facing each other while bracing your core, and engaging your glutes.

With a slight bend in your elbows and keeping your shoulders pulled away from your ears, open your arms out wide, stopping when your elbows are in line with your chest. 

Bring your arms back together over your chest and the with the weights together and with control, let your arms stretch toward the wall behind you for a lat pullover.

Brace your core and use your lats to pull the weights back up to your starting position and repeat.
Superset 2 
Move 1: 2 Way Curl
Holding your weighted objects in hand, turn your palms out to face in front of you and pull your shoulder blades back and down with your core engaged. 

Keeping the upper arms stationary, perform a bicep curl with both arms by curling the weights up to your shoulder while contracting your bicep (ending palms facing you).

Reverse the movement to return to the starting position, externally rotate your arms, keeping your elbows by your sides to perform a wide bicep curl. 

Return to center and repeat a regular and wide curl back to back.
Move 2: Overhead Press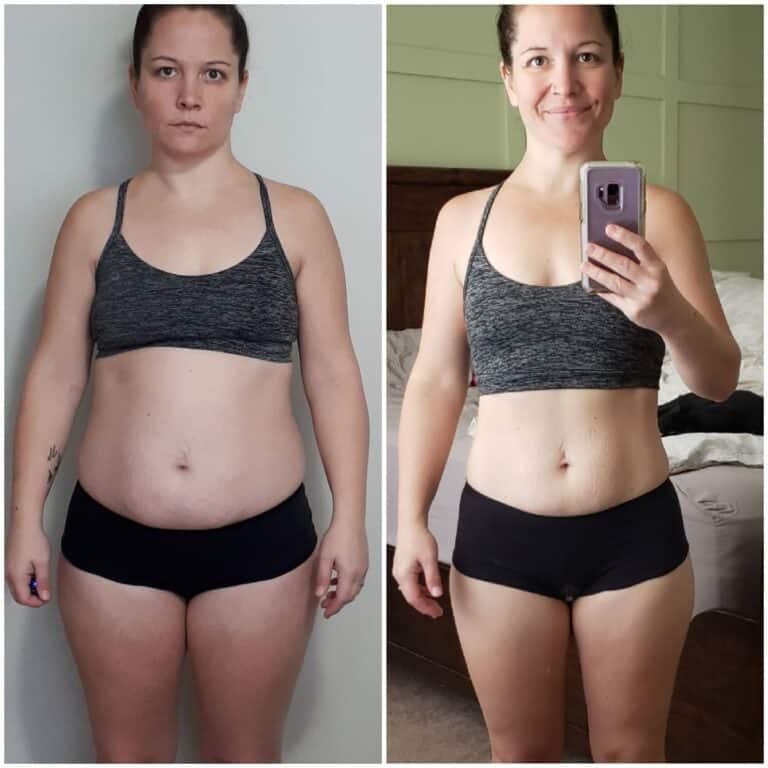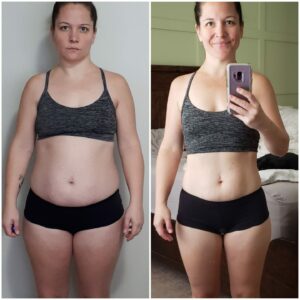 Begin standing with one weight in each hand with your arms up in a goal post position, arms at 90 degrees.

Keeping your shoulders pulled back and down and your core engaged, drive the weights straight up overhead. 

Slowly bring them back to your starting position and repeat.
Move 3: Reverse Fly
Stand with your core engaged, chest up, shoulders rolled back, and weights in hand.

Hinge forward at the waist to be at 45 degrees, and engage between your shoulders, so they're not rounding forward, allowing your dumbbells to hang beneath your chest and keeping your gaze neutral.

Lift both arms out to the side, maintaining a slight bend in the elbows and squeezing your shoulder blades together.

Return to center and one at a time, lift each arm for a single side reverse fly. 
Finisher
Pick 2 movements from above and perform back to back for 0:45 each.
Amazing job! Be sure to check in  Coach Amanda and me below and let us know how you liked this workout and what move was your favorite.
---