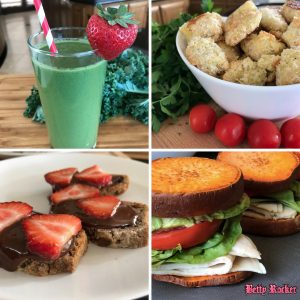 Being consistent with healthy eating can feel like a real challenge.
Maybe it's that feeling of total overwhelm that makes us feel like it's "all or nothing" so we just give up before we even start.
Maybe there's just a lack of motivation to do the perceived work needed to make and eat healthy food.
Or maybe it's simply a lack of TIME. With your busy schedule, it can seem impossible to get healthy meals prepared daily for yourself (not to mention family), get your workout in, get enough sleep, stay hydrated and all the other things we're trying to stay on top of.
"80% Nutrition 20% Exercise." You've probably heard me say that nutrition is 80% of the equation when it comes to getting that fit, healthy body that you can maintain with ease. That's a bit of a simplification, because we have other factors that are important like our sleep and stress levels, but if I were purely looking at exercise and nutrition and their relationship to each other, I'd weight nutrition more important than exercise.
We simply can't afford to miss the mark on finding a sustainable, easy way to get nutritious food in our body on the regular. Failure to do this not only sabotages the results we want to see on the outside, it harms all of the components of long-term health.
Because I too have struggled with these same issues, I devised a simple approach that anyone can use to eat healthy – regardless of their lack of time, lack of motivation and feelings of overwhelm.
Join me to discover the 3 eating types, and see if you can spot which one is yours. Take the Quiz after the video to see if you were right!
---
When you have the foundational knowledge of what the nutrients do in your body, it empowers you to eat complete meals that satisfy and nourish you – and you can feel good about eating out and taking shortcuts because you'll know exactly how to navigate in any situation.
Check out (and feel free to save/bookmark) each of the articles in this comprehensive series to set yourself up for long-term success with any eating strategy:
---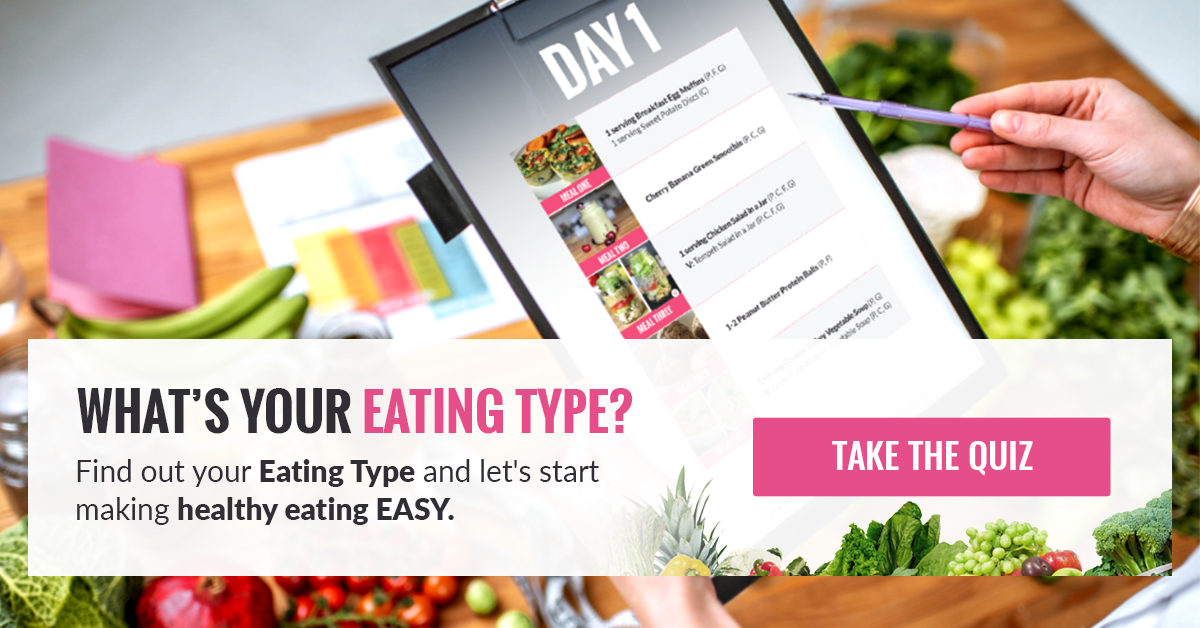 How you eat and what you eat are very personal choices and should be enjoyable, sustainable and give you lasting results.
As I mentioned in the video, making some simple customizations to rotating my foods really helped me.  My naturopath tested my blood and gut biome to help me dial in my food and supplement intake so I could really optimize my health.
There are many ways you can get things tested – check with your doctor or naturopath to start customizing your intake to what your body needs most and what sensitivities you have.
To make eating easy no matter what you eat, having a sustainable eating strategy is key. You should never be subject to crazy rules that leave you discouraged, hungry, lacking energy, and feeling overwhelmed. Use the eating styles to find your sweet spot, and take the quiz to find out which one you are!
---
1. BATCH
Use this approach if you:
Are short on time but like to cook in 1 efficient session
Like having food ready to just grab-and-go every day
Make sure you have leftovers for the next day when you cook
Are intermediate to advanced in the kitchen
I personally use this method about once per month, though many of my readers use it more often.
For a sample run through of how it works, check out my 5-Step Food Prep and Recipes Guide
It takes planning and forethought, but it always sets me up with healthy meals and snacks for the week, so I don't have to think about it.
My meal plans have all of the planning done for you in a special Batch section for each week – with grocery lists, food prep steps, daily menus, and recipes so all you have to do is the cooking! Plus you have the benefit of the other 2 styles at your fingertips so you can use them anytime.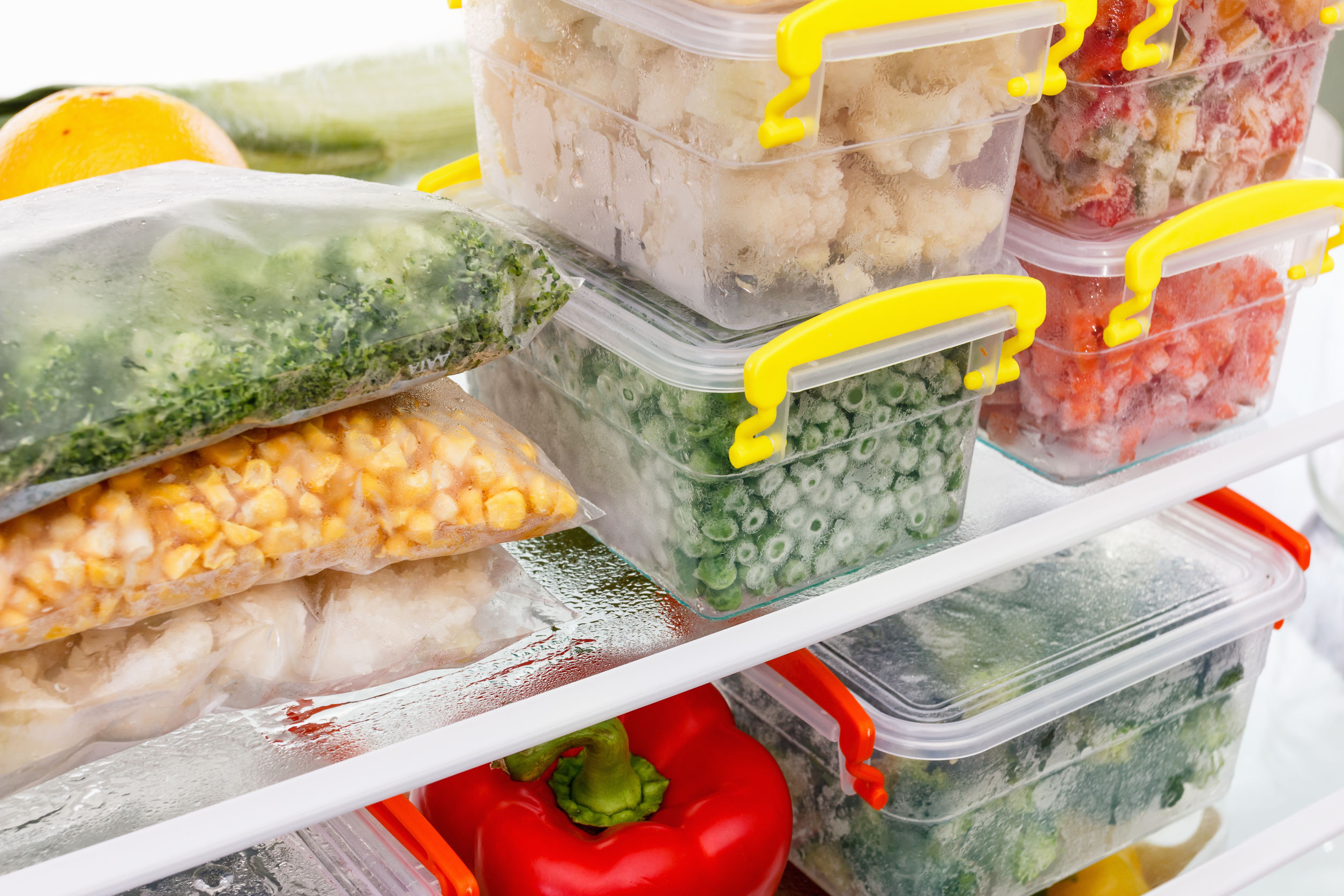 ---
2. MINIMAL
Use this approach if you:
Are traveling
Are very busy and short on time
Are a beginner at healthy eating or cooking
I use this method when I'm traveling because it allows me to stay on track with my goals, continue to have good energy, and saves me time.
I rely on my knowledge of healthy food and the nutrients (protein, carbs, healthy fats, greens) to make the best choices for my body on-the-go.
A great resource for healthy travel and dining out is my How to Eat Healthy Traveling and Eating Out Guide!
If you know the optimal ingredients and shortcut foods to buy, you can still make great choices without cooking.
My meal plans have a special Minimal section for each week that show you the easiest ways to have healthy food to eat and the best shortcut foods to use to save you time and help you eat healthy on the go. Plus you have the advantage of seeing the other 2 styles too so you can use them anytime.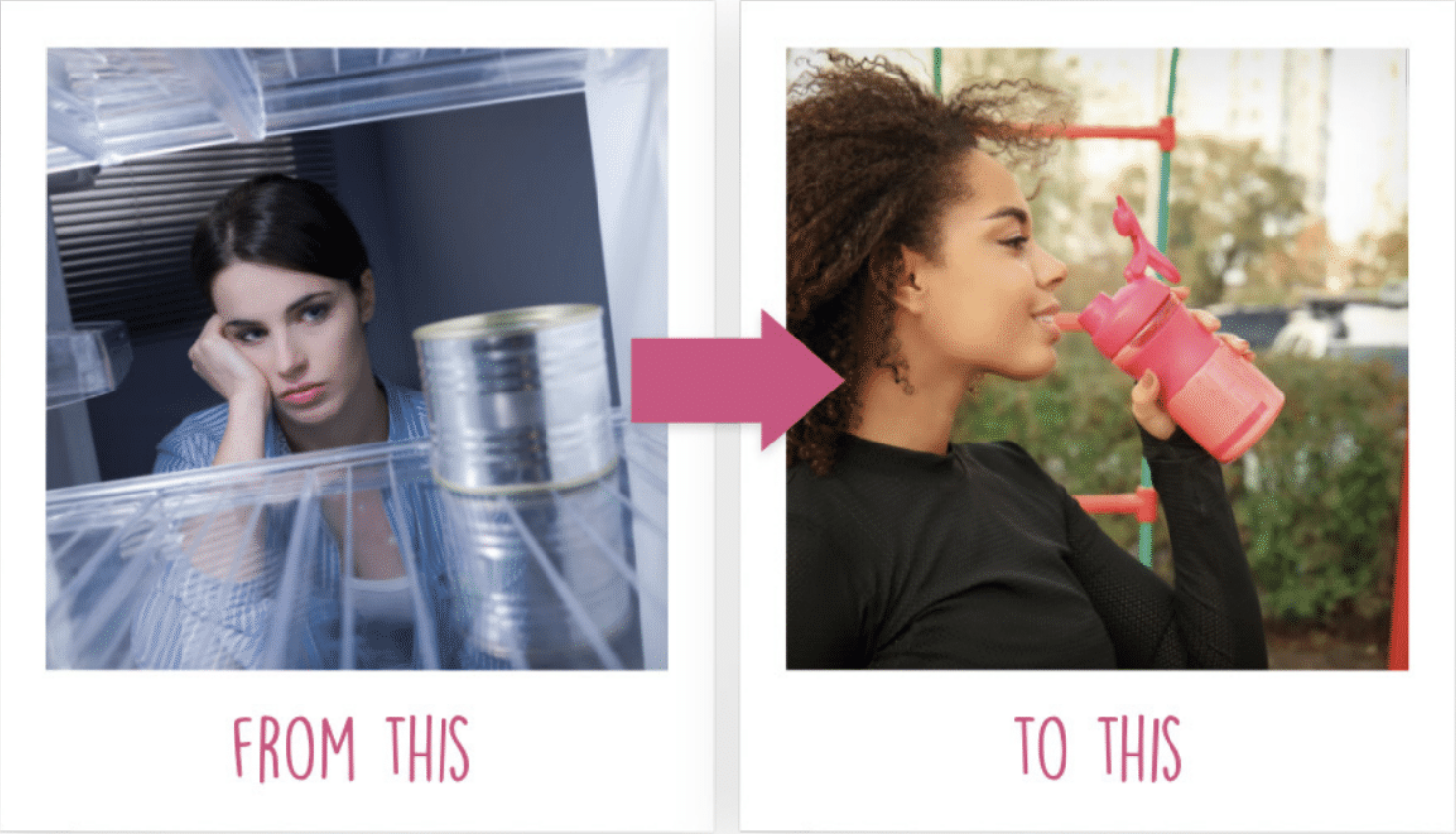 ---
3. HYBRID
Use this approach if you:
Have time to cook on the fly during the week
Like to have a few staple foods prepared but don't want to spend hours prepping
Want to take some shortcuts but also cook a little
I use the hybrid method on average 2-3 weeks each month because I enjoy my healthy home cooked food but also like having the flexibility to eat out or use shortcuts.
Check out some of my time-saving resources in the Healthy Eating Shortcuts Guide.
This allows me to cook fresh meals when I have more time, and still make healthy choices when I'm ordering food somewhere else.
My meal plans have a special Hybrid section for each week that show you the easiest ways to have healthy food to eat and the best shortcut foods to use to save you time and help you eat healthy on the go.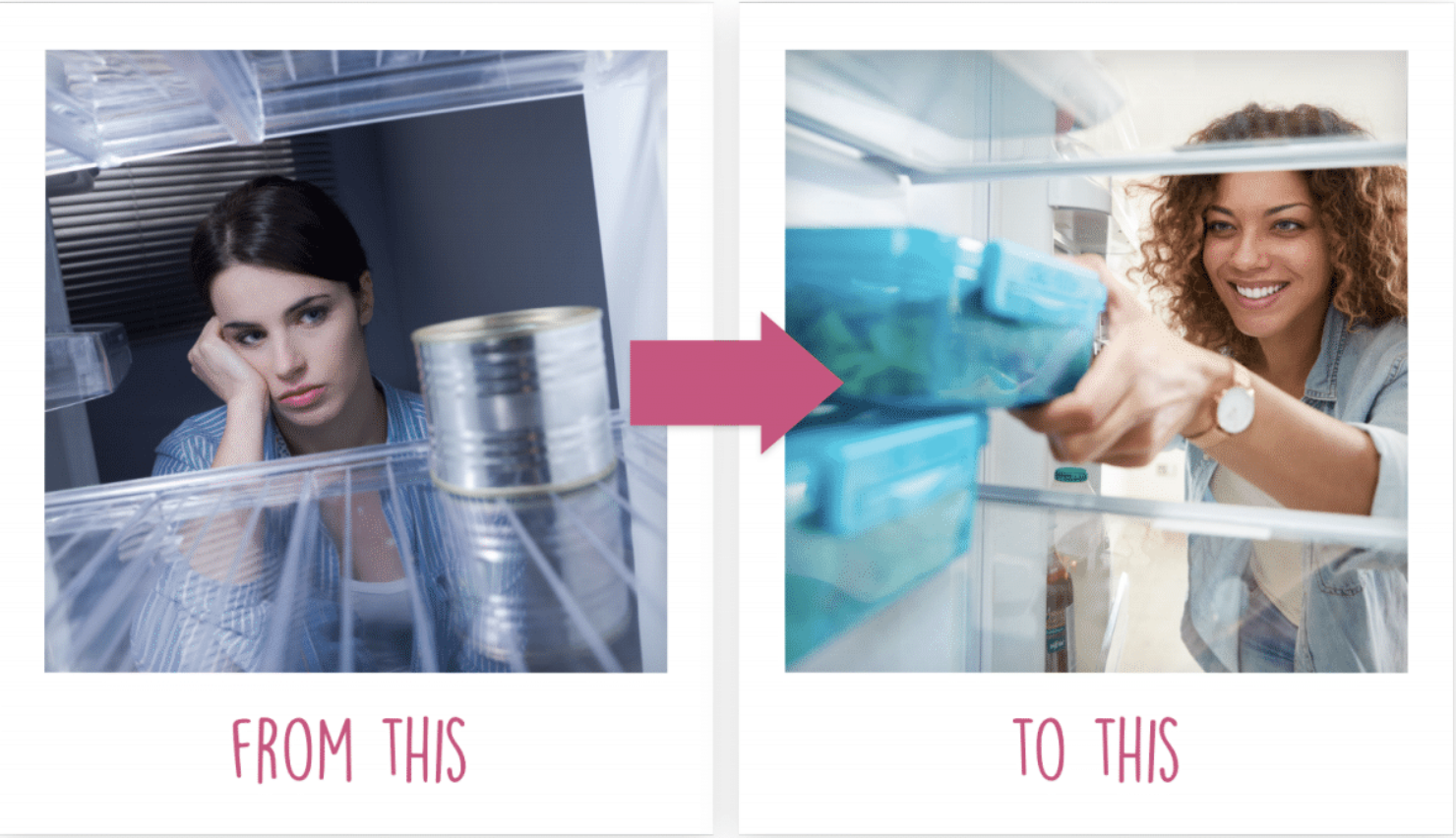 ---

The Body Fuel System uses my simple, proven Eating Types to make it easy to stay on track. It also gives you healthy, fat-burning recipes and foods you can eat to look and feel your BEST every day!
Recipes like….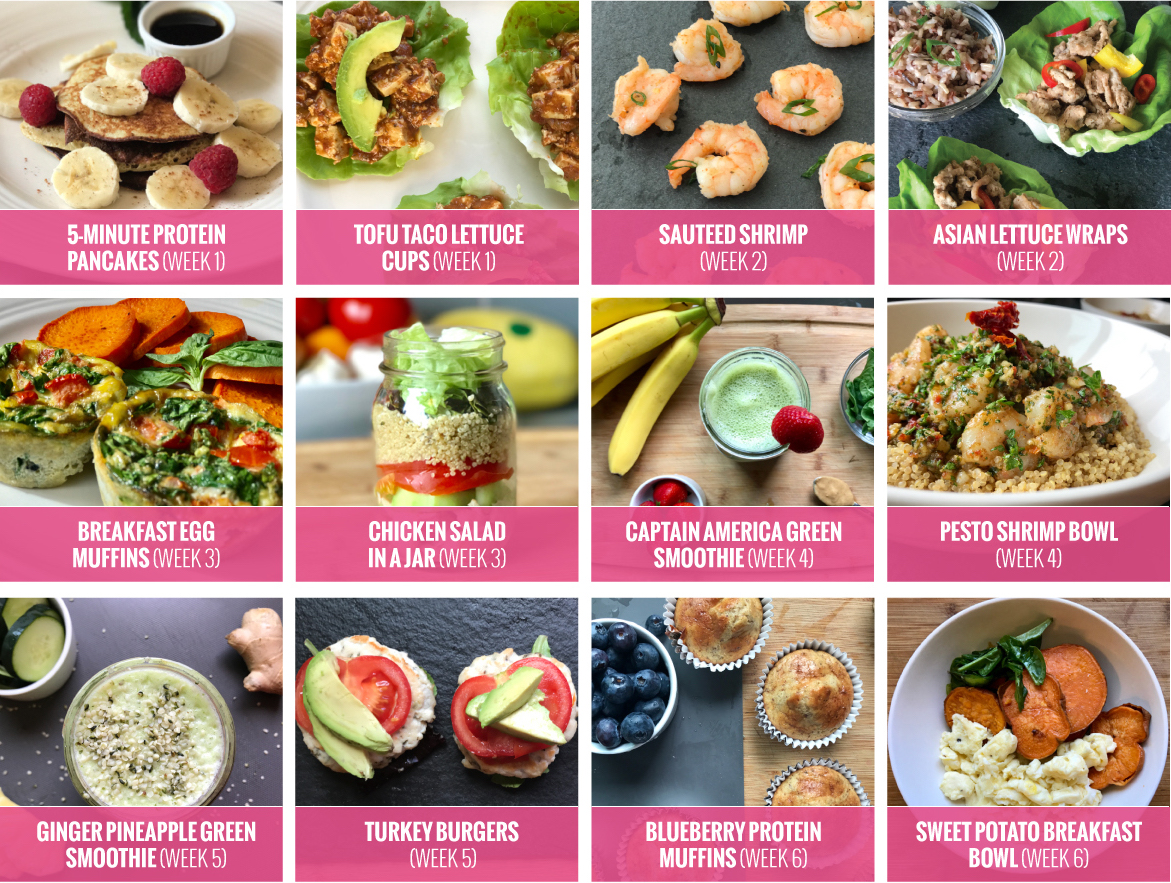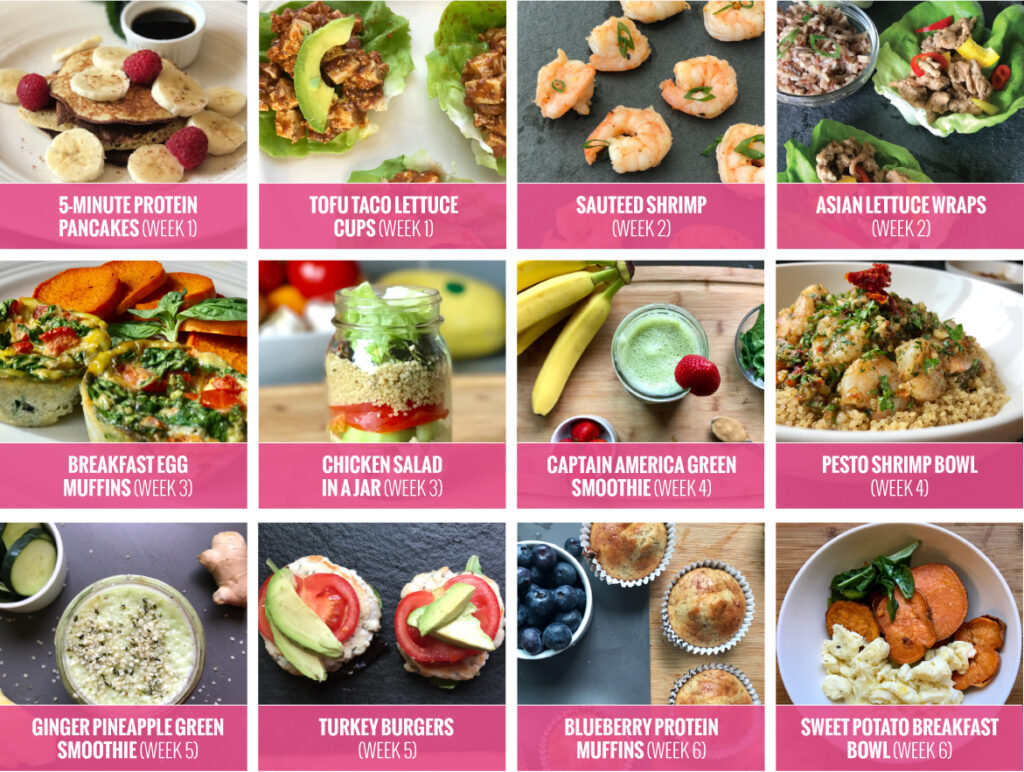 This is my signature eating system and it contains 6 weeks of done-for-you meal planning and recipe guides! You will not only learn the strategies that have given me long-term success, but also enjoy the time-saving benefits of having it all planned out for you!