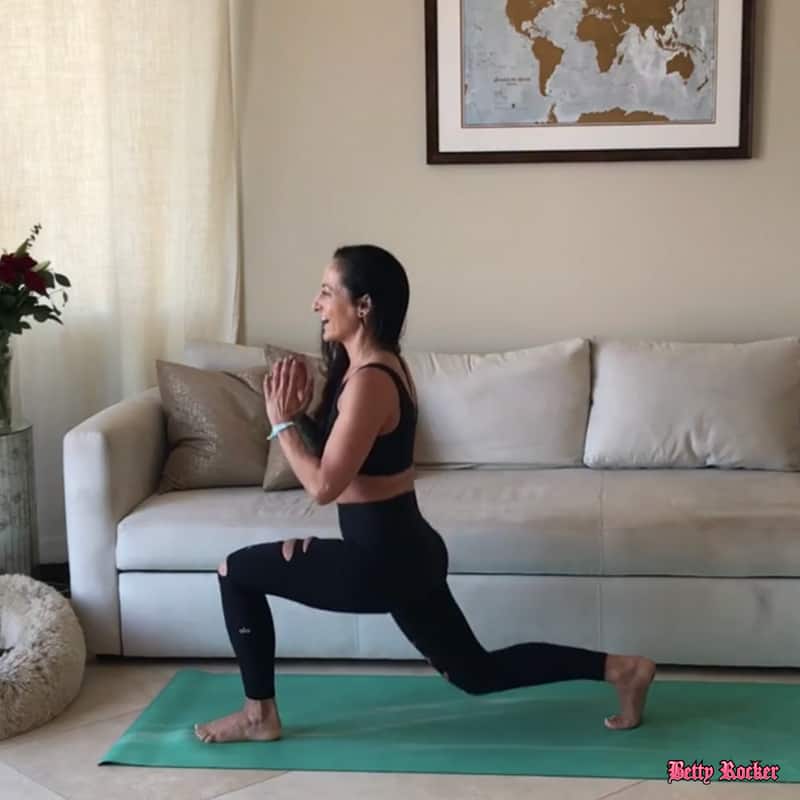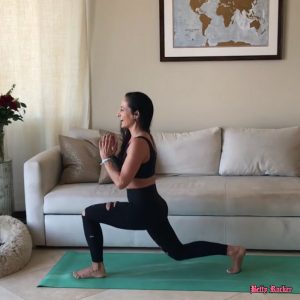 Join me today for a body-sculpting, low-impact circuit to work your body head to toe!
I love doing circuits like this 20-minute workout first thing in the morning – it feels amazing to take the opportunity to wake your body up and sweat a little bit right away – but honestly, ANYTIME is the perfect time to #stopdropandbettyrock!
Treat your muscles right: Not only do they like to be properly nourished with good food and rest, they also respond faster when you both strengthen AND stretch them.
That's why today's workout has a combination of both stretching and strengthening – to give you the best results in less time!
Stretching and yoga are really important to include in a balanced fitness program. Taking the time to stretch has far-reaching benefits on our bodies, how long they last, and how well they perform in our day to day lives.
This flow will work your entire body, but it especially focuses on:
Core
Lower Body: booty and legs
Get ready to lengthen and strengthen your muscles…take a deep breath, and let's go!
---
One-off workouts are great, but having a plan to follow is even better! Take a 30-day Challenge in Rock Your Life and have workouts like this formatted into a plan to follow!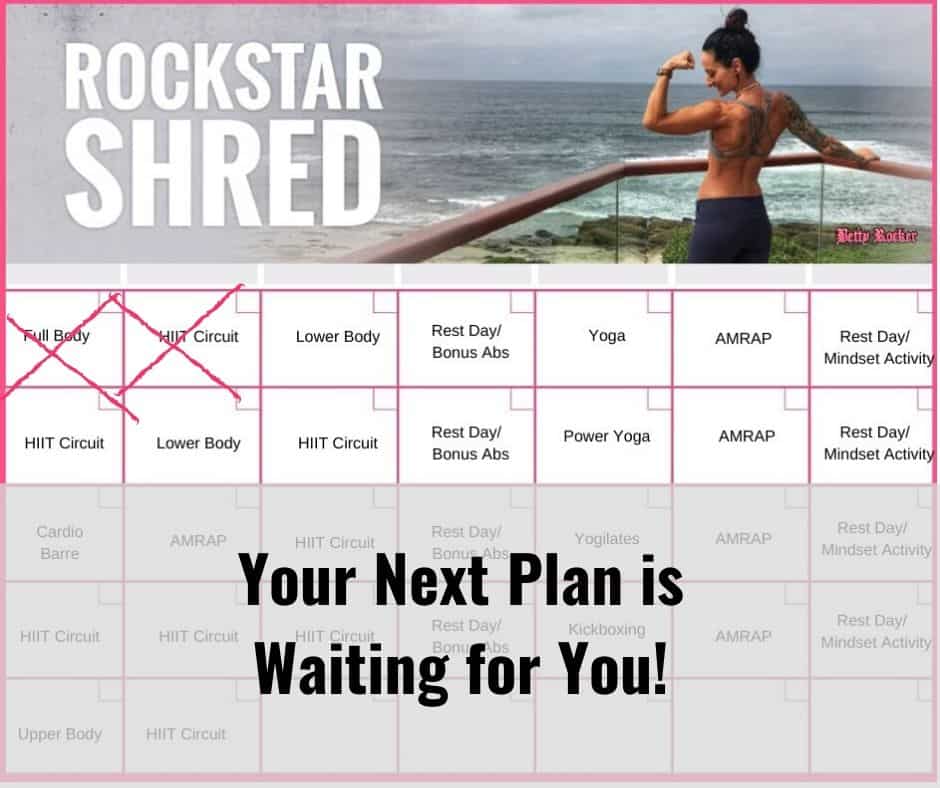 ---
Some of the poses might be easier for you, some might be more challenging. Focus on your breath, and on stretching not only your body but your awareness of being in it. Take your time.
It doesn't matter if you do everything perfectly, it is not important that you go as deep or as fast as I do in the moves. It is fine if you get wobbly, fall out of a move, or lose your balance (the same happens to me sometimes, too!).
Getting stronger, in both body and mind, is a PRACTICE. Our daily practices add up to our habits…and our habits are the foundation that shapes our lives.
I've found that one of the best ways to strengthen the habits that will build my leanest, healthiest and fittest physique is to prioritize the balance of the 4 Pillars that act as the legs of Our Physique Chair.
What about you?
Comment below to tell me how your week is going and how you are feeling about your 4 pillars:
Sleep
Nutrition
Stress Management
Exercise


---
…so I can support you in ROCKING your body AND your life! Get stronger and healthier with a community of rockstars to support you, home workout challenges for a fit body, and fresh new workout classes each week to keep you motivated!