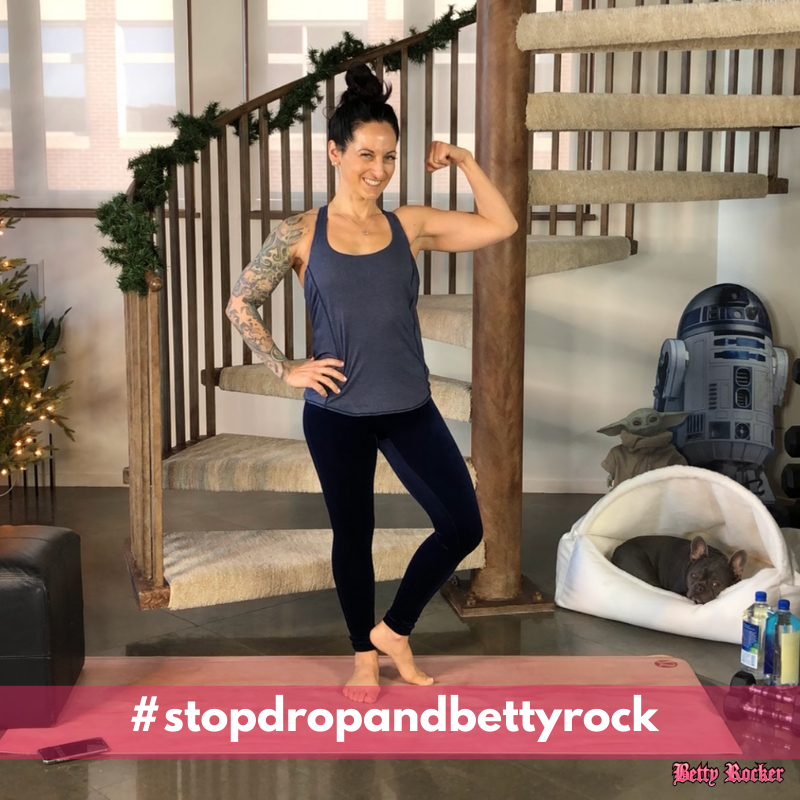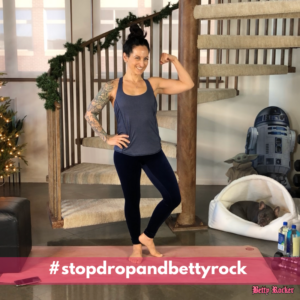 Ready to keep the momentum going with Day 3 of the 5-Day Home Workout Challenge? It's a low-impact back, abs and arms workout to strengthen your upper body!
(Here are Day 1 and Day 2 of the challenge if you haven't had a chance to do them yet ) 
In the beginning of  today's class, I'm checking in about your health habits. We are focusing on our workouts in this challenge to be sure, but there are other important aspects of your health that will make these workouts pay off even more.
Today is also Day 3 of our Rock Your Life 30-day Warrior Woman Challenge – in fact, you have done the first 3 workouts of this 30-day challenge with me!
Take a look at the calendar – this is how far along we all are, right along with you! Just wanted to let you know, because you can join us for the rest of this challenge, and even get a 30-day trial so you have plenty of space to see how my online home workout studio (and challenges) suit you!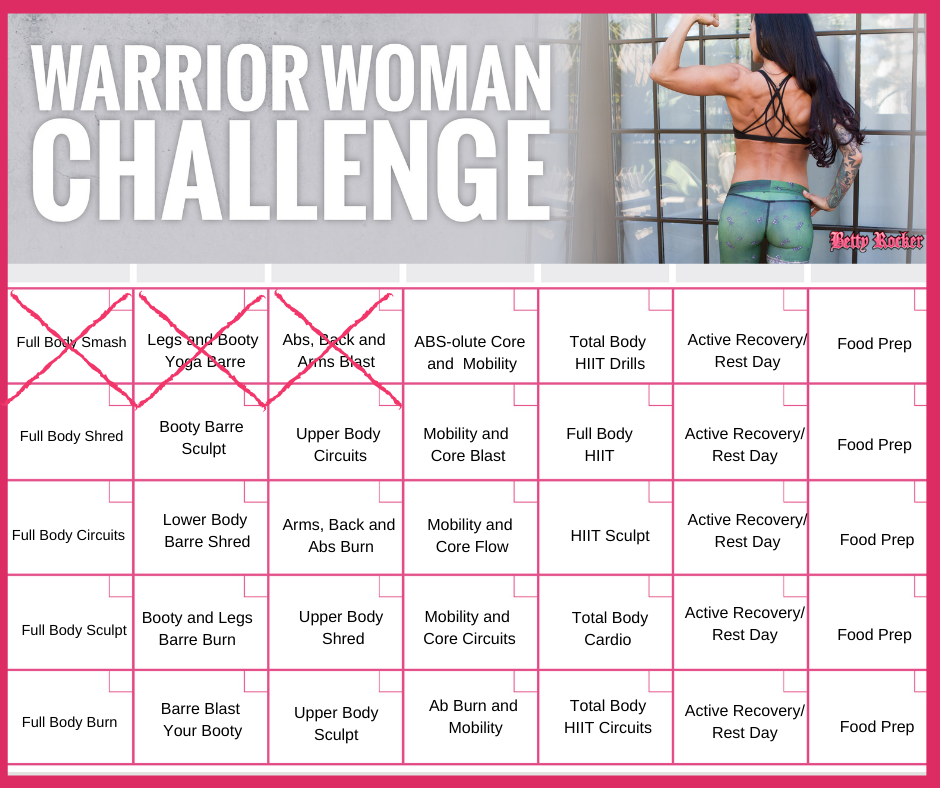 ---
Find today's NUTRITION CHALLENGE just below today's workout, plus an inspiring story from someone who created real success with her consistent application of these workouts!
Ok, ready to go? Let's focus on our that upper body strength today with an inspired workout for you ABS, BACK and ARMS! 
---
---
DAY 3 NUTRITION CHALLENGE:

 
Today I'd like you to pay attention to your water intake. Staying hydrated is super important, especially while training. Dehydration causes muscle fatigue and cramping, and makes it harder for your body to thermoregulate (maintain body temperature).
70-75% of muscle is made up of water, and staying hydrated is essential to proper muscle function. Water transports the carbohydrates, vitamins, minerals and oxygen to your cells – which produces the energy we need to function (and exercise!). Water is vital for the body's detoxification pathways, helping to carry waste products and excess nutrients through the kidneys.
Excess caffeine intake (and alcohol), as well as processed foods can have a detrimental impact on your hydration levels, so be mindful of your consumption of them. You can tell you're hydrated by checking your urine – it should be pale yellow. If it's darker, it is a good sign you may need more water.
Since you worked out today, be sure to add some extra water! And pay attention to your intake throughout the day today to make sure you're staying hydrated.
BONUS NUTRITION RESOURCE: 5 Steps to Glowing Skin and Shiny Hair
---
If this feels like YOUR year to get on track with your health and fitness goals, I invite you to join us in Rock Your Life, where this 5-day challenge will continue all month with the 30-day Woman Warrior Challenge!
If you're participating now, you'll be right on schedule to carry on with us next Monday!
And once you finish rocking this challenge, you can keep your progress going by taking another challenge (we have dozens to choose from) or take classes – either the new classes we share 5 days a week, or choose from that awesome class library I mentioned earlier!
Check out Crystal's amazing progress using challenges in Rock Your Life. Once you build a habit like this, it's a lot easier to stick to when you have fun plans and programs at your fingertips, plus the motivation and support of your coaches and our women's fitness community!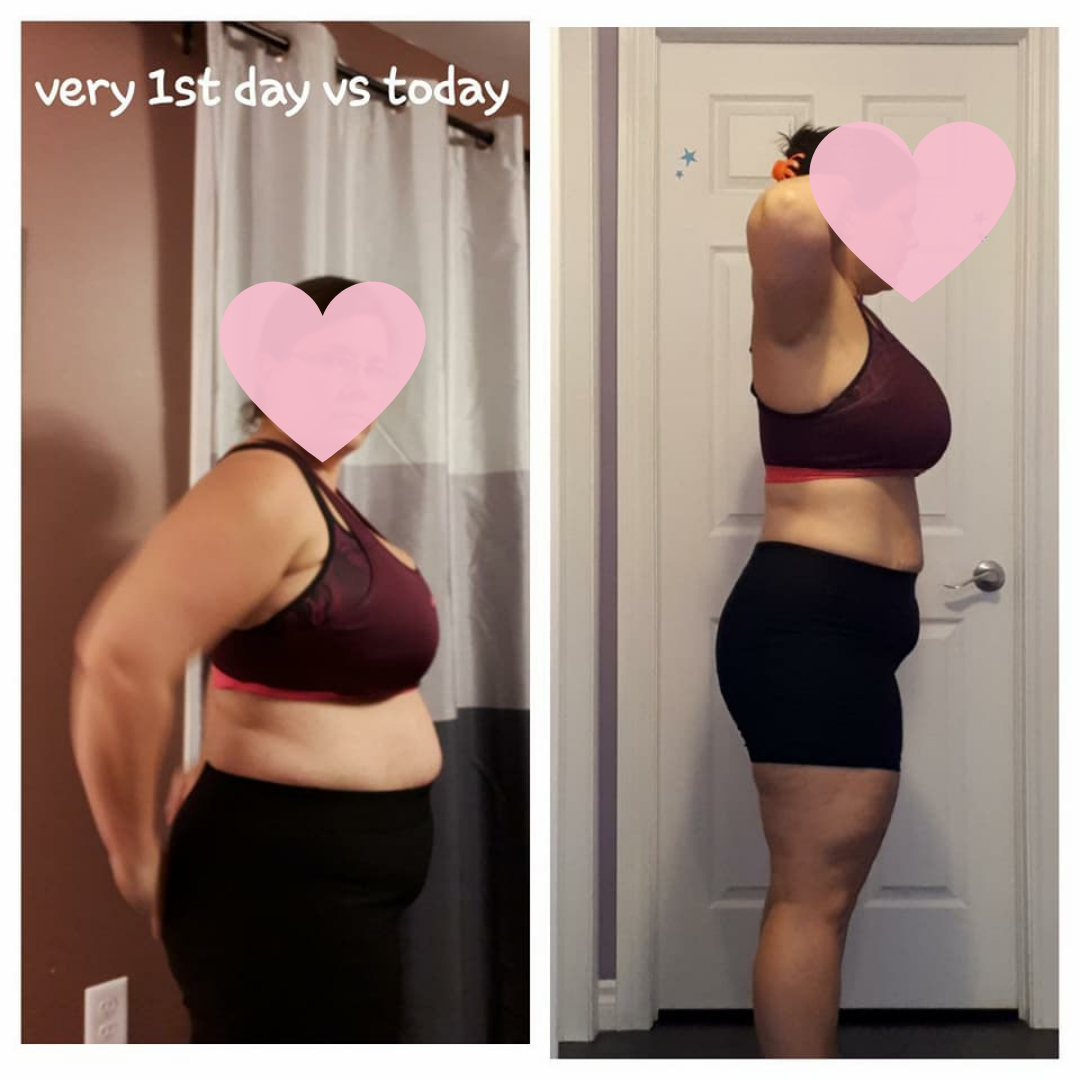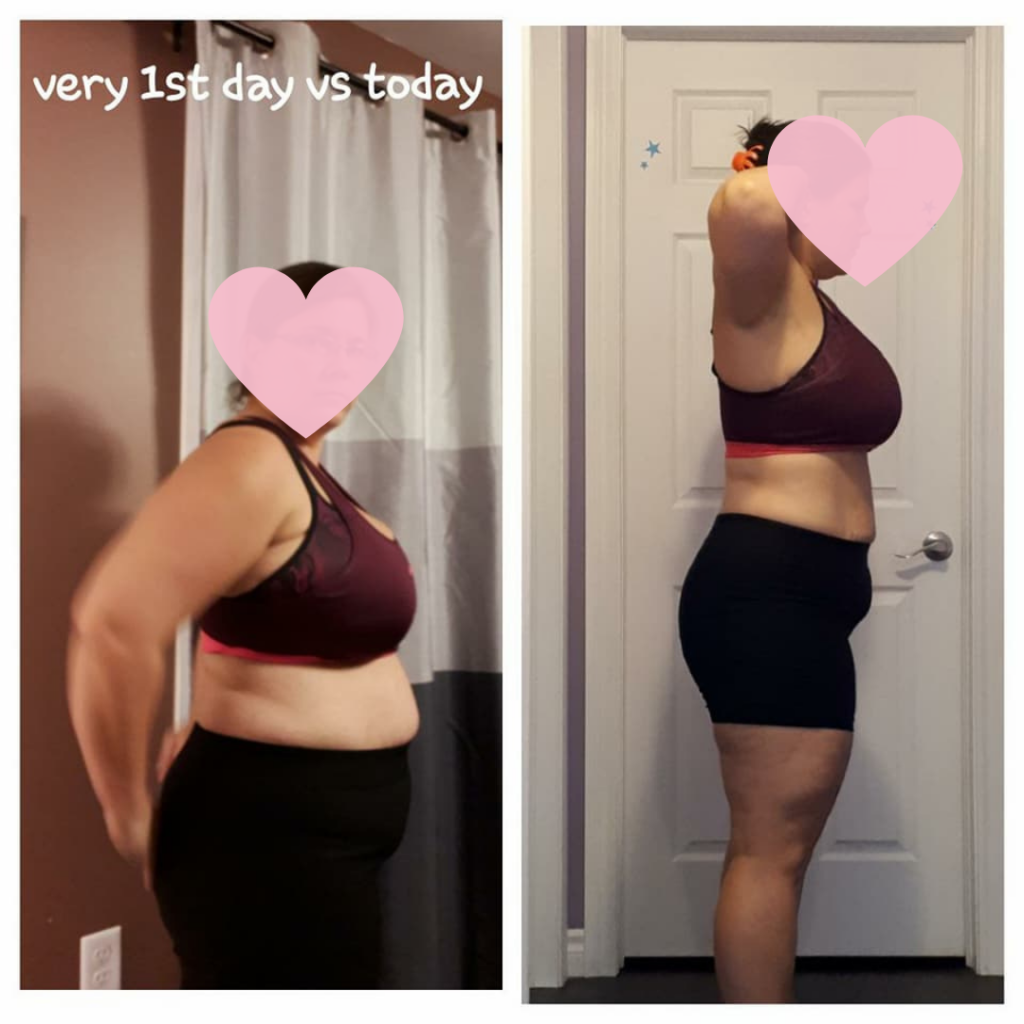 NO PRESSURE – I just wanted to share that I have this available, it's super affordable (you can take a 30-day trial for $1, and then if you stay, it's less than a $1 a day!) and it would be a perfect follow up to this 5 day challenge.
These workouts get results, and we're not into the "all or nothing" or "no days off" or fast fix junk. We want you to get sustainable, healthy results that LAST – and that comes from building healthy habits, having good support, and learning strategies that you can adapt to your unique life.
---
Abs, Back and Arms Blast (low impact)
Click to expand and see all workout move descriptions.
Equipment Needed: Weighted Objects (water bottles, gallon jugs, dumbbells)
Format: Perform each move for the prescribed time and repetitions and repeat for 3 rounds.
Move 1: Down Dog to Alternating Knee Drive (1:00)
Begin in a tall plank position with your core engaged and your shoulders stacked over your hands.
Press your hips back, keeping your head in line with your arms as you come into a down dog. Your weight should be evenly distributed between your palms, and your heels should reach toward the floor.
Shift back to your tall plank position, engaging your core and flattening your hips. As you shift forward, smoothly bring your right knee out toward your right elbow for a side crunch.
Return your leg back to start in your plank position and repeat the full movement, alternating each knee for a side crunch.

MOD: Perform this move with your hands on an elevated surface (chair, couch).
Move 2: Half Squat to Rotating Press (8-12)
Stand with your feet slightly wider than hip width distance apart, holding weighted objects in your hands with your palms facing you.
With your core engaged and your shoulder blades pulled back and down, shoot your booty back behind you as though you were going to sit on a chair – keeping the weight in your heels and chest up.
As you stand, keeping your core engaged and driving through your heels, pivot your right foot and press the weighted object in your right hand straight up and across your body up.
Return to your starting position and repeat on the other side.
Move 3: Bird Dog Crunch (8-12  each side) 
Begin in a kneeling tabletop position with your shoulders stacked over your hands and your core engaged.

Extend your right arm and left leg, keeping your core engaged and not allowing your hips to rotate.

Bring your right elbow to meet your left knee below your body, coming into a crunch.

Do all reps on one side and then switch sides and repeat on the other side.

MOD: Keeping both hands on the mat, extend just your leg behind you and crunch it in below your body.

Optional: Hold light weighted objects in each hand.
Move 4: Rotating Plank Push Up (1:00)
Begin in a tall plank position with your core engaged and shoulders stacked over your hands.

Rotate to one side, bringing one arm up to the sky and one foot slightly behind the other.

Come back to a tall plank and perform a push up by lowering yourself down toward the mat, bending your elbows and keeping your shoulders away from your ears. 

Once back in your tall plank position, repeat the rotating plank on the other side.

MOD: Perform this move from an elevated surface or from a kneeling position. 
Move 5: Reverse Fly to Row (8-12 each way) 
Hinge forward at the waist to be at 45 degrees, gaze neutral, with your shoulders down and back so they're not rounding forward and allow your weights to hang beneath your chest.

Lift both arms out to the side, maintaining a slight bend in the elbows and squeezing your shoulder blades together. Slowly bring the weights back beneath your chest.

Pull the weights to your sides for a row, keeping your elbows close to the body and squeezing your back muscles like you're pinching the base of your shoulder blades together. 

Slowly lower the weights down again to the starting position and repeat the fly and row combination.
Move 6: Squat Thrust High Pull Row (0:30-0:45)
Begin standing with your core engaged and chest up tall and weighted objects in each hand.

Bend your knees slightly and place your weights on the floor in front of you.

Step or jump your feet back to a tall plank, keeping your core tight and back flat, gaze about 6 inches in front of you for a neutral spine.

Jump or step your feet back to your hands, loading your weight in your heels. 

As you stand, drive through your heels and squeeze your glutes while pulling your weighted objects up and back (close to your body), leading with your elbows for a high pull row. Notice the muscles working between your shoulder blades.

MOD: Remove the weights and perform this movement with your hands on an inclined surface, like a chair, couch or ottoman.



Amazing job! Be sure to check in below, and I'll see you tomorrow for Day 4- ABS-olute Core and MOBILITY! 
---
…so I can support you in ROCKING your body AND your life! Get stronger and healthier with a community of rockstars to support you, home workout challenges for a fit body, and fresh new workout classes each week to keep you motivated!