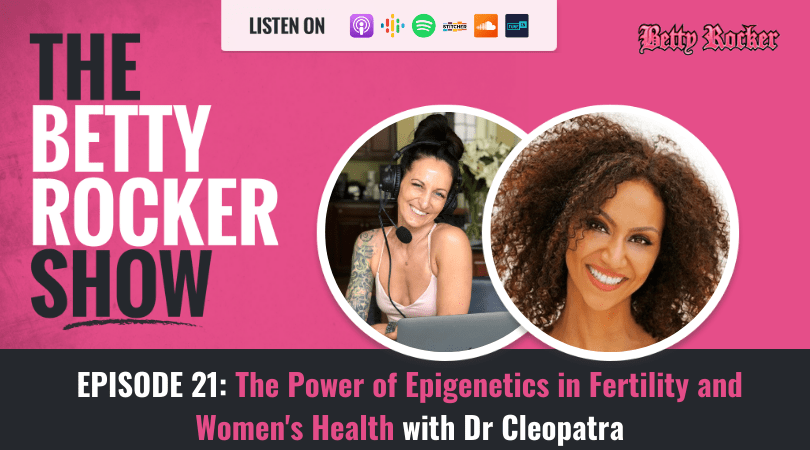 Welcome to The Betty Rocker Show, the place to be to nourish your mind, love your body, and rock your life.
In this episode I'm joined by the one and only Dr Cleopatra, a scientist and university professor who pioneered the field of fertility-biohacking and created the term "superbabies."
She has scientifically studied tens of thousands of women and families and has helped women in 21 countries on 6 continents have their superbabies, and her work has been cited in over 1,000 scientific studies in the past 5 years alone.
As the Executive Director The Fertility and Pregnancy Institute, and known as "The Fertility Strategist," she is an amazing contributor to our ongoing conversation surrounding women's health.
The Fertility & Pregnancy Institute supports women in their 20s, 30s, and 40s to reverse reproductive aging, get pregnant quickly and easily, reduce miscarriage risk and finally have the superbaby they have been dreaming of for as long as they can remember.
In this episode we explore the science of epigenetics, and the powerful window of time before pregnancy (which she refers to as the primester) when you have the ability to change the quality and expression of the genes that you pass down to your babies and future grandbabies.
We also look at fertility and how it impacts your overall health as well as the importance of taking care of your unique and amazing body. No matter what stage of life you are in, this conversation will benefit you!
---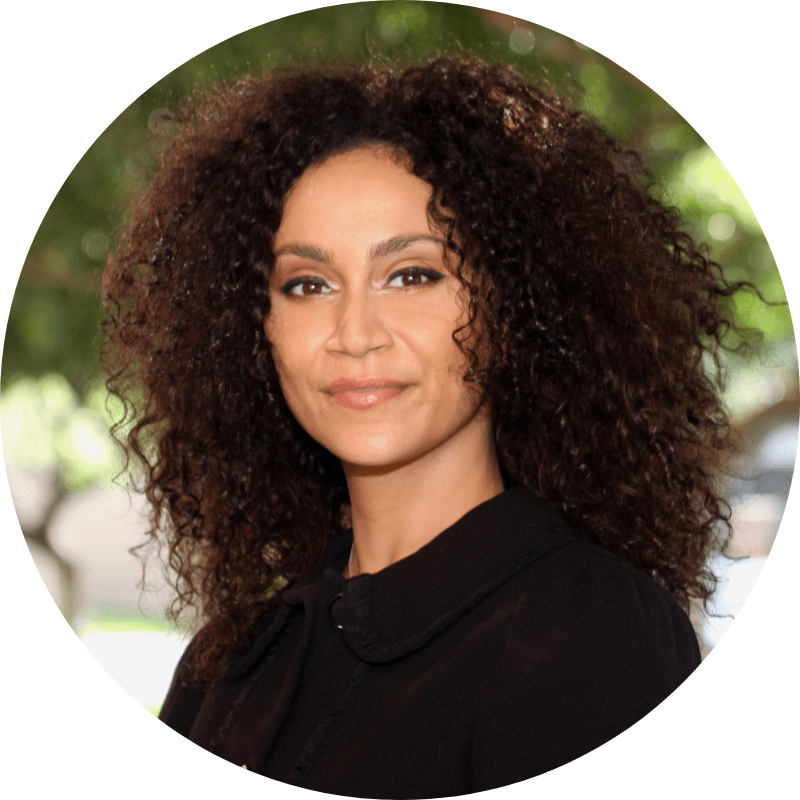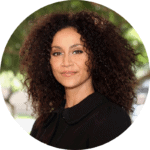 From her site: "Dr. Cleopatra's mission is to see what others can't using the best of love, science, and commitment to help ensure that your fertility keeps up with your high-achieving life so that you get to have as many superbabies as your heart desires."
---
---
In this episode you'll discover:
Why fertility is important for your overall health (2:25)
Why fertility is important for mental and physical health
Being a good role model for the people in our lives
Dr. Cleopatra's journey (3:37)
Why she's "obsessed" with creating healthy families and babies
How her mother's death at birth impacted her
Why she believes reproduction is the most important thing in life
Her passion to help others with reproduction
The concept of the Primester (6:16)
The power of this window of time
How the primester is used to ignite and extend fertility
Her mission to create "super babies"
The importance of Epigenetics (7:38)
How we can influence our genes
Epigenetics and its role during the primester
Creating superbabies and super grandbabies with epigenetic inheritance
---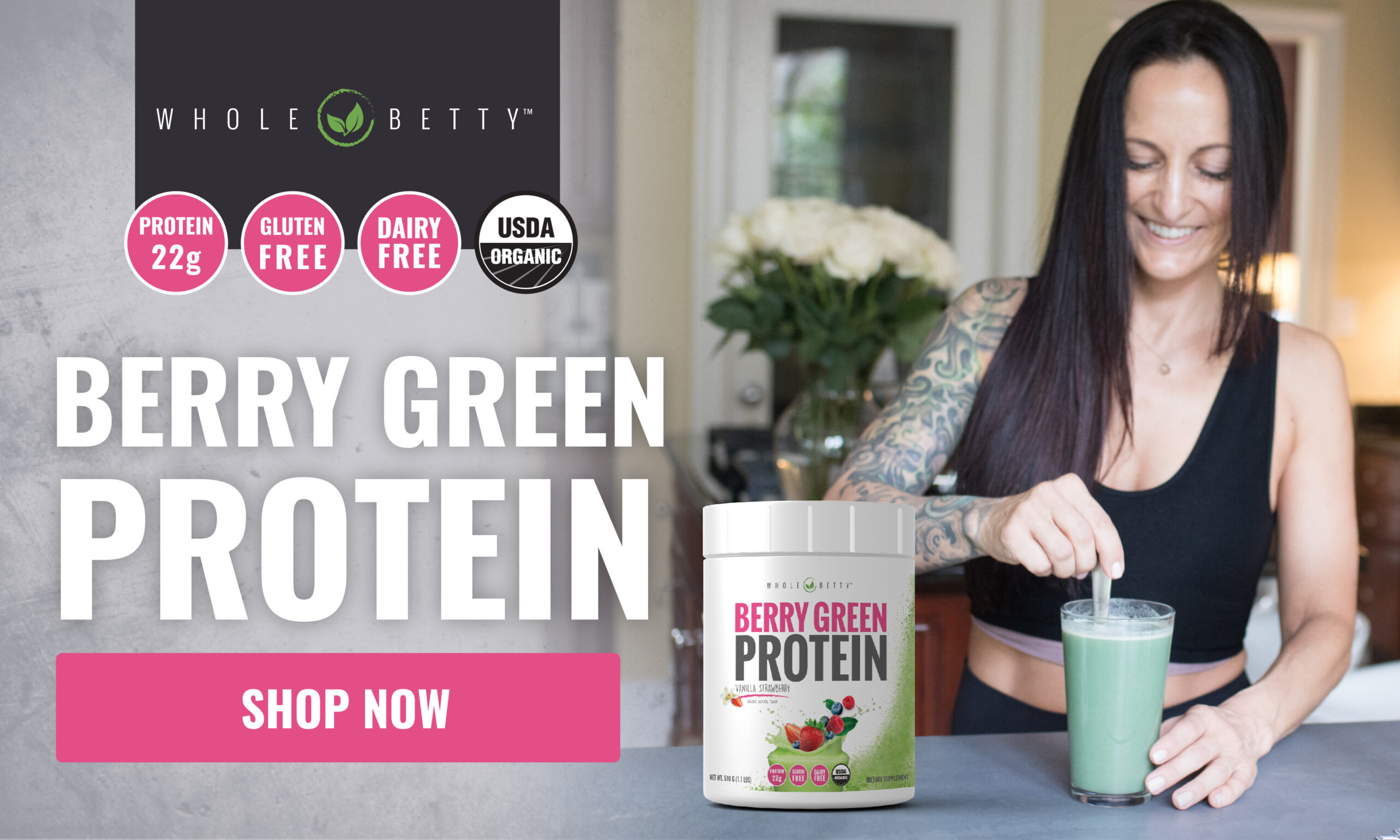 ---
The concept of "Superbabies" (13:55)
What a superbaby is
How anyone can create a superbaby
The importance of community for your children
The importance of community for parents
Revolutionary Fertility (19:34)
What revolutionary fertility is
The core values of The Fertility and Pregnancy Institute (20:49)
Why she believes primestering is one of the highest forms of activism
Why primestering is one of the most important things you can do for the future
The importance of clarity around your values
Why longevity and fertility are connected (24:38)
The process of ageing
How the same processes that lead to ageing contribute to fertility
Why we want to primester for longevity
How the primester can help with fertility challenges
The importance of being proactive in your health
---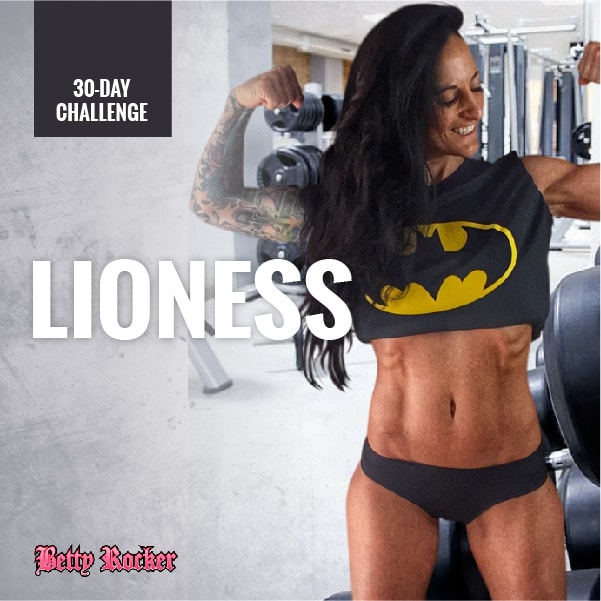 ---
What you need to know to have babies later in life (29:38)
The most important thing you can do for yourself
The importance of planning for your fertility
The role the primester plays in fertility
Dr. Cleopatra's challenge to herself and her fertility
The Primester Protocol (35:00)
The role of egg quality in fertility
The importance of listening to your body
How a longer life increases your reproductive span
The importance of the 4 Pillars of Health for fertility (39:03)
The power you have to change your genes
The fertility pyramid (40:40)
The complex network of your biological clock and fertility
The five levels of the fertility pyramid
You hold the power over your fertility pyramid
What you want in life is meant for you (44:14)
How to connect with Dr. Cleopatra
Next week is our final episode of season one of The Betty Rocker Show. We will be taking a short break and coming back to you in a few months with season two. I can't thank you enough for being a listener of season one, our first season!
And for our final show, I'm bringing you the one and only Emily Fletcher, my dear friend, and the founder of Ziva Meditation. We'll be talking about ways to cultivate more mindfulness and presence, the value of meditation, and provide you with tools you can use to feel more ease, grace and joy in your life, which is really my wish for you always.
---
Love
The Betty Rocker Show

? We do too! ❤️ Share it with your friends, and subscribe on your favorite podcast player to be alerted when new shows drop!
Love
The Betty Rocker Show

? We do too!
Share it with your friends, and subscribe on your favorite podcast
player to be alerted when new shows drop!
ABOUT
THE BETTY ROCKER SHOW

:

Join me for open and thought provoking discussions about health, fitness, and how to stop undermining ourselves – and start taking meaningful action that makes us role models to others…

….and, listen in on my intimate conversations with amazing thought leaders, health care professionals, athletes and celebrities to learn their secrets and insights for overcoming life's challenges, living longer, healthier, stronger and more #flawsome lives.

New shows are released on a weekly basis during each season of The Betty Rocker Show. Shows alternate between solo episodes with me, and interviews with guests.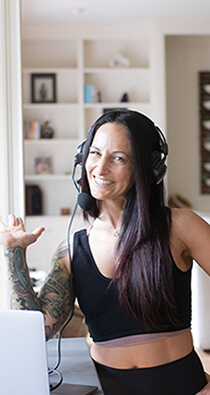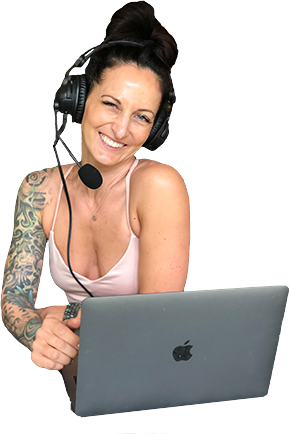 Subscribe

on your favorite

player today!