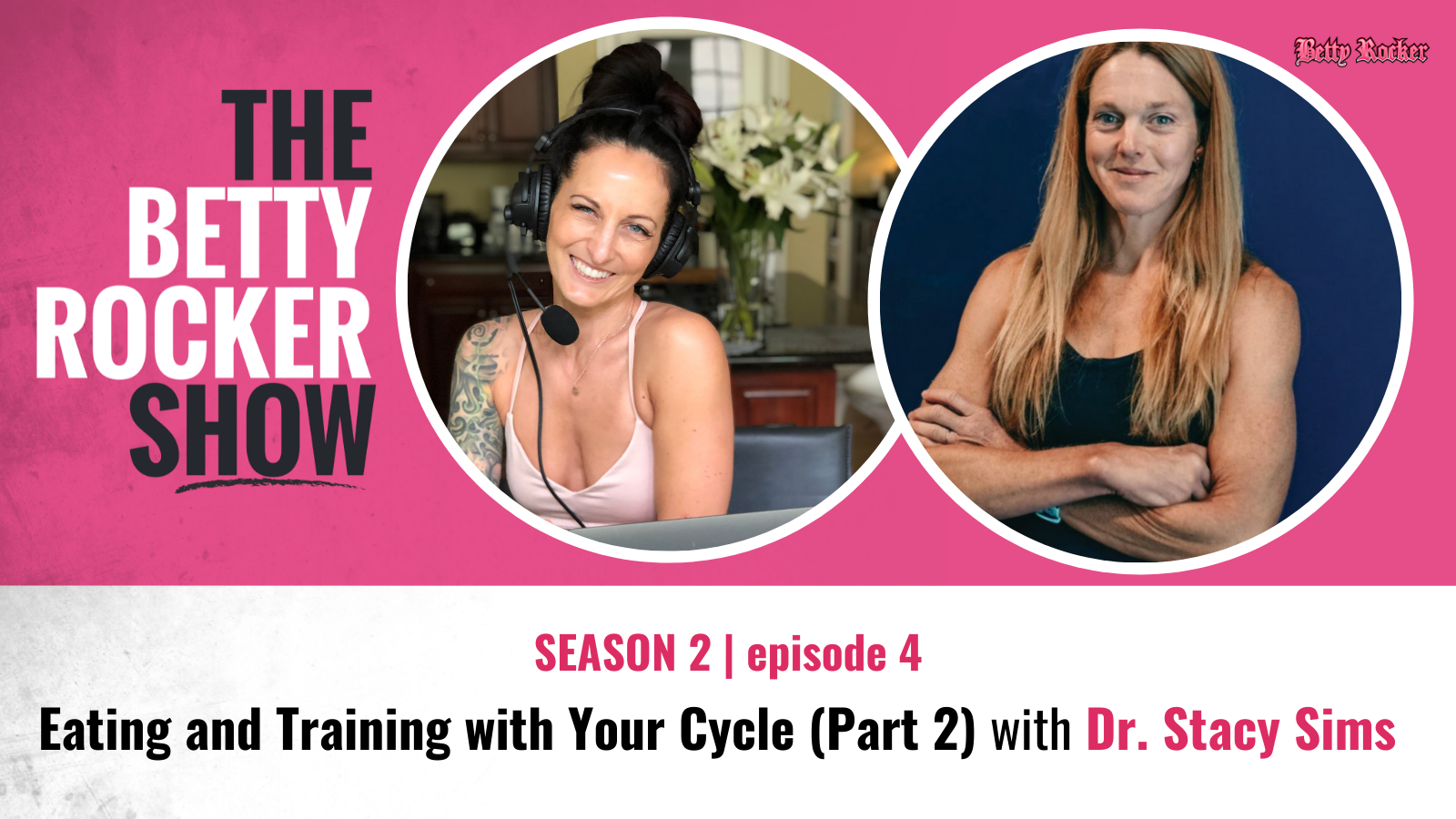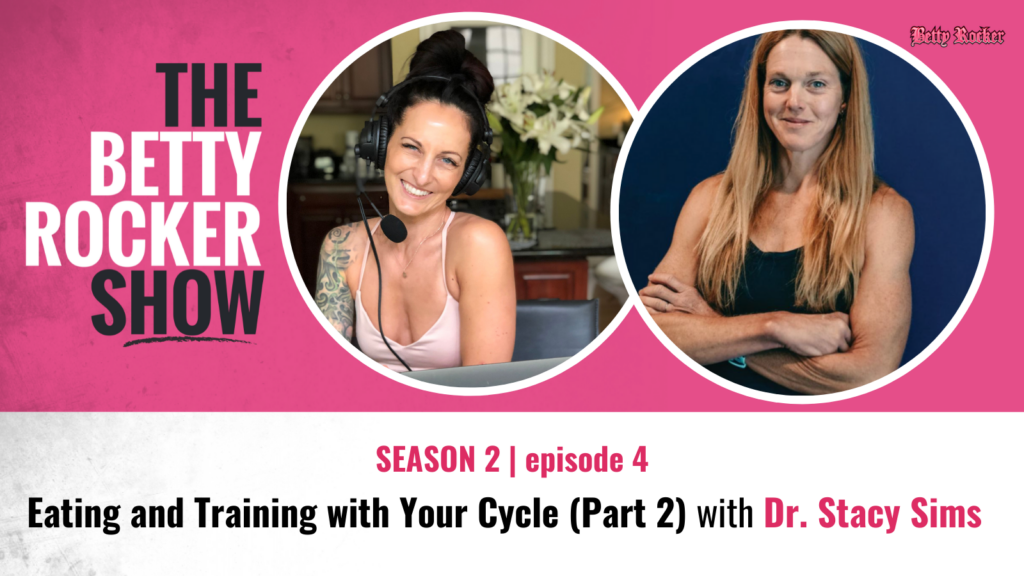 Welcome to The Betty Rocker Show, the place to be to nourish your mind, love your body, and rock your life.
In part 2 of my conversation with Dr. Stacy Sims, we're diving into training and nutrition strategies for women leading up to and post-menopause, plus guidance for phasing your training if you're still having a regular cycle – and discussing 2 popular diet strategies – Intermittent fasting and Keto – and if they are effective for active women.
Dr. Sims is an applied researcher, innovator, and entrepreneur in human performance, specifically sex differences in training, nutrition, and environmental conditions.
She served as an exercise physiologist and nutrition scientist at Stanford University from 2007 to 2012, where she specialized in sex differences with environmental and nutritional considerations for recovery and performance, specializing in women's health and performance.
A regularly featured speaker at professional and academic conferences, including those hosted by US Olympic Committee, High-Performance Sport NZ, and USA Cycling, she is a Senior Research Associate at AUT University and resides at the beach in Mt. Maunganui, New Zealand with her husband and young daughter.
This is a 2-part series, so get ready to learn a lot and start applying it right away! Listen to Part 1, Eating and Training with Your Cycle here.
---
"My vision is a world of healthy women who understand their bodies, know how to work with their unique physiology, know their periods are ergogenic aids and create positivity around being a woman in sport. 
Together we can shift the destructive narrative and elevate women in research, science, and sport."
---
---
In This Episode You'll Discover:
Reintroduction to Dr. Stacy Sims [0:57] 
Checking in with you – did you take last week's challenge
What we're talking about today
Nutrition and training considerations for those in peri or post menopause [2:37]
Body changes we notice once we hit our 40's
What's happening to our estrogen and progesterone ratios
How this impacts insulin
How we can use nutrition and training to level the playing field
Reducing steady state training and why
'Polarizing' our training and how that supports us in reaching our goals
How high intensity work supports our body composition
Why it's important to increase protein intake
How heavy lifting and high intensity work plus a protein dose drive muscle protein synthesis
Shifting our nutrition to support gut health with fruit and veggie form of carbs
Why women think they need to train more and eat less and why that's not helping
"Lifting heavy" is relative to where you're starting out [7:22] 
Start with a foundation and build on it
Adding resistance is important but you don't go from bodyweight workouts to Olympic lifting overnight
The importance of building a functional foundation for building muscle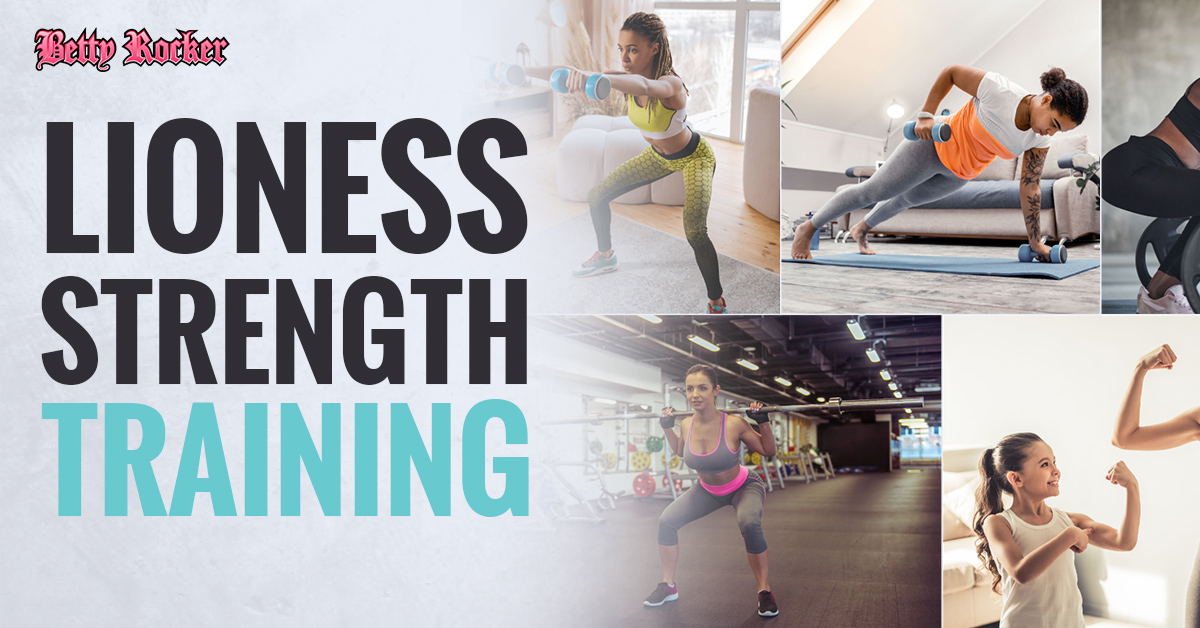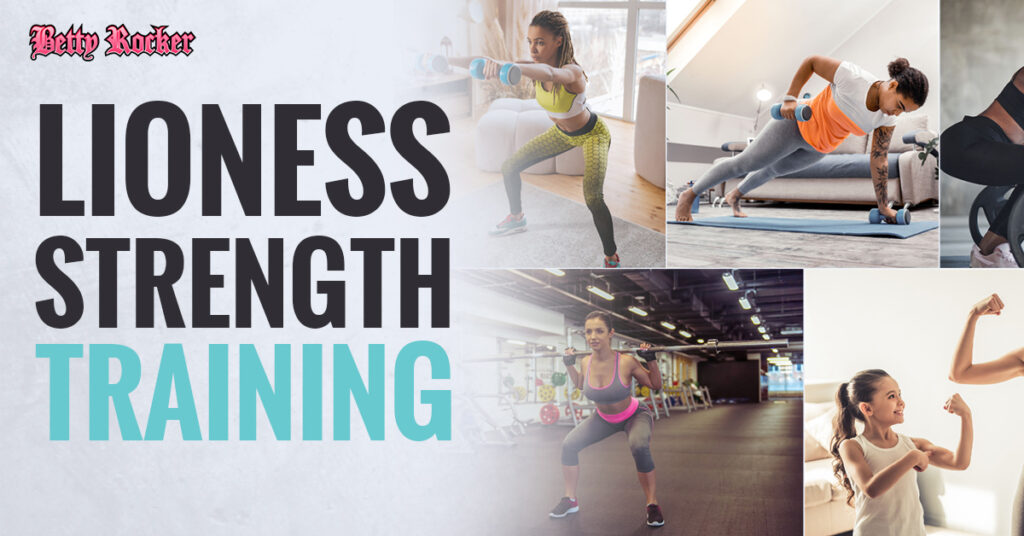 This podcast is brought to you by Lioness, my 8- week strength training program. Feel empowered, strengthen your body and sculpt your strongest, fittest physique at any age.
CLICK HERE to learn more about the Lioness Strength Training Program!
Phasing your training when you're still cycling [11:13] 
Low hormone phase/follicular phase training recommendations
Ovulation training recommendations
High hormone phase/luteal phase training recommendations
5-7 days prior to your period and training tips
Advantages to training as a woman
The mentality of "exercise more and eat less"
Training post-menopause (and peri-menopause) and polarizing your training  [14:50] 
Why we don't want to get into the grey zone
Use a heart rate monitor for rest/easy days to ensure you're having enough recovery
How polarized training drives adaptations, strength gains and body composition changes
Keep your rest days in mind prior to menopause as well [17:34]
My example of how I track my cycle and optimize my training
How much I loved the Women Are Not Small Men course
The importance of tracking and listening to your body
What Low Energy Availability (LEA) is and how it impacts us [18:58]
Over 50% of recreational athletes are in LEA
Why online calorie trackers and apps are driving this issue
Why your body needs a certain baseline of nutrients
When we're not eating enough and adding training on top this creates LEA
How this impacts the thyroid, metabolic rate, low blood sugar
How LEA increases fat storage and breaks down muscle tissue
The importance of nutrient timing and fueling when around your activities
Why LEA is such a health concern and how stress compounds it
Where calories come from and the quality of your food sources of them impact your outcomes far more than the "amount of calories"
The importance of a balanced diet and ensuring you have adequate protein consumption
The importance of upping your protein intake in your 40's to drive the adaptation needed for body composition changes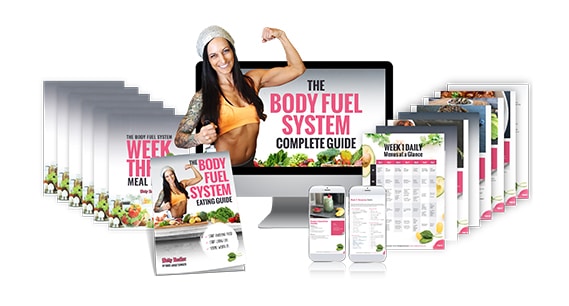 Today's podcast is brought to you by the Body Fuel System! My signature 6-week eating system has a customizable eating plan designed to sculpt your body from the inside out with done for you daily menus, grocery lists, simple meal prep tips and so much more!
Click here to learn more!
---
Intermittent fasting for women [26:53]
Fasting without exercise in the general health population and its outcomes in that context
Fasting results for lean or slightly overweight individual who are exercising and fasting
Sex differences with exercise and fasting
The brain physiology differences in women and men
Caloric restriction and exercise and how this impacts women's neurons, drives body fat storage, endocrine and menstrual cycle dysfunction
Low energy availability differences between men and women
 Outcomes of fasted training compounded with heightened cortisol
The long-term issues with IF
The way long term IF use with women impacts their brain, body composition and health markers
How to garner the benefits of IF as a woman
How exercise gives you many of the same benefits as a woman that IF claims to
Does fasting work for women post-menopause better than it does for women who are still cycling? [34:30]
How fasted training puts more stress on the system post-menopause
Stacy's tips for approaching IF as a woman at any stage of life
Does the keto diet work well for women? [35:56]
The original research about the keto diet on a clinical population of obese men
The difference between a clinical population and a regular, exercising population
What keto is beneficial for: traumatic brain injury (TBI), epilepsy, brain energetic issues
How keto translates as a weight loss strategy in men vs women
Why women need more carbohydrate for natural functioning of the endocrine system
Research on the keto diet is coming from subjects who are male or from a clinical population
The research doesn't support long-term benefits for healthy, active women
The impact heavy marketing can have on our choice to diet
There is no short cut or fast fix to a healthy body
The value of Dr. Stacy Sims' work for women's health
This Week's Challenge(s) [42:39]
One of the biggest drivers of poor sleep is eating too close to bedtime. Rest and digest is parasympathetic, so if you're digesting, you can't rest. If we back up our food, we get better sleep.
Try out not eating 2 hours before bed, and see how that helps with your sleep.
Read: Save Your Sleep from Dr. Stacy Sims
---
Check out my Comprehensive guide to training with your cycle which includes:
Your cycle as an advantage
Continuing education opportunities and resources to learn more about cycle training
The phases of a natural menstrual cycle
Training considerations and tips for each phase of the menstrual cycle
Nutrition considerations and resources
Considerations for those using an oral contraceptive pill
Peri and post-menopause considerations and training tips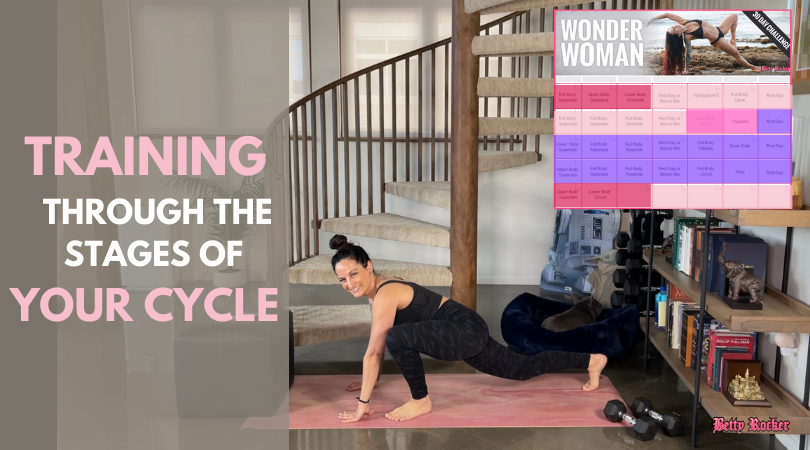 ---
Coming up next: I'm talking to Dr. Shawn Tassone – women's hormone health expert and functional gynocologist who I worked with to remove a device called Essure. Join us for our conversation about common hormone imbalances in women, my journey with this medical device, and so much more!
---
How to connect with Dr. Stacy Sims
---
Love
The Betty Rocker Show
? We do too! ❤️ Share it with your friends, and subscribe on your favorite podcast player to be alerted when new shows drop!
Love
The Betty Rocker Show

? We do too!
Share it with your friends, and subscribe on your favorite podcast
player to be alerted when new shows drop!
ABOUT
THE BETTY ROCKER SHOW

:

Join me for open and thought provoking discussions about health, fitness, and how to stop undermining ourselves – and start taking meaningful action that makes us role models to others…

….and, listen in on my intimate conversations with amazing thought leaders, health care professionals, athletes and celebrities to learn their secrets and insights for overcoming life's challenges, living longer, healthier, stronger and more #flawsome lives.

New shows are released every other week during Season 2 of The Betty Rocker Show.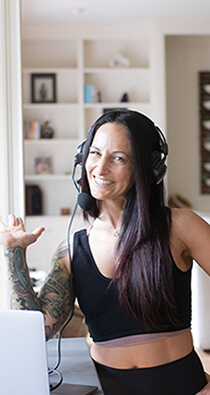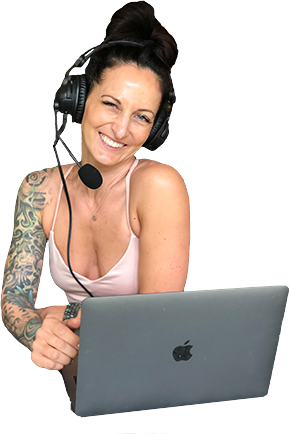 Subscribe

on your favorite

player today!