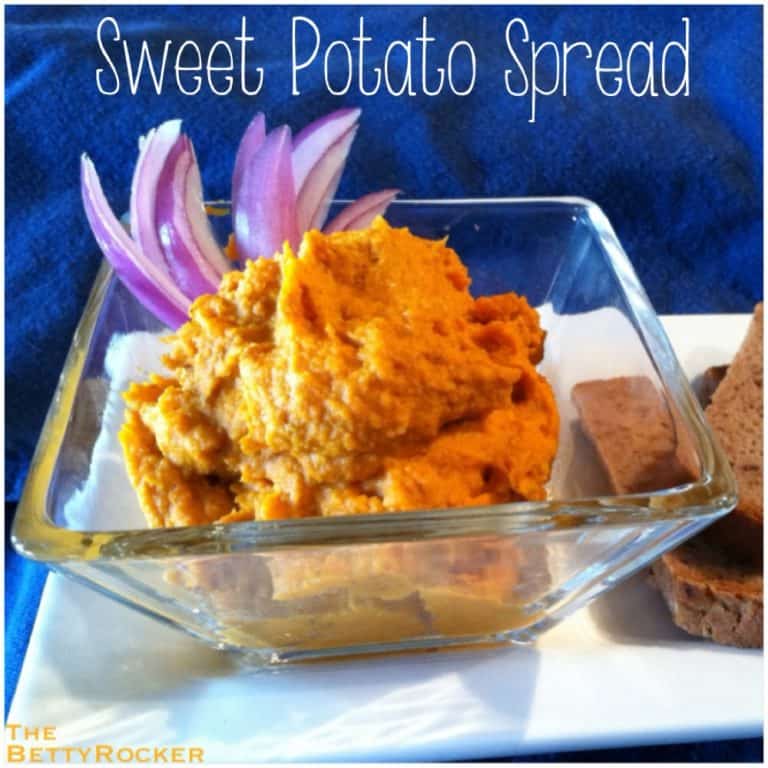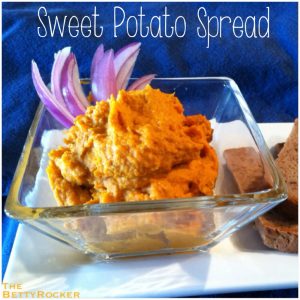 Sweet potatoes are one of my favorite fibrous vegetables.
You can do so many things with them, like make Sweet Potato Pancakes,  Sweet Potato Tots, Sweet Potato Pie, Sweet Potato Sliders – even Sweet Potato Chocolate Chunk Cookies!
A few of the reasons I like including them (aside from their wonderful texture and flavor):
They're a good source of fiber which is important for blood sugar regulation, letting you know when you're full, and acts as a natural cleanser of the colon.
They contain Vitamins A and C – to boost your immune system and provide you with an antioxidant boost
They contain energy in the form of slow-burning complex carbohydrates that keep your energy levels steady
Choosing Sweet Potatoes
The darker in color the sweet potato, the richer it is in beta carotene, an important antioxidant and free-radical scavenger that has positive association with decreased risk of cardiovascular disease, oral and lung cancers.
Cold temperatures affect the sweet potato's flavor, so go for room temperature when possible and store them in a cool, dry place. They keep well for 10-12 days, and sometimes longer.
Check out today's delicious simple and healthy recipe for Sweet Potato Spread, and let me know YOUR favorite way to enjoy this awesome Super Food!
Sweet Potato Spread
1 large sweet potato, peeled and sliced thin (or cut into chunks if you're microwaving)
1/3 cup almonds
3 cloves garlic
2 T lemon juice (or 1/2 fresh lemon, squeezed)
1 tsp smoked paprika
1 tsp ground cumin
3 T extra virgin olive oil
1 T water
salt and fresh ground pepper to taste
Preheat oven to 350.
To bake: Peel sweet potatoes and slice into thin discs. Layer on your baking sheet and bake for 15 minutes, or until tender. This is the quickest way I know how to get a tender, baked sweet potato without using the microwave. You can also use discs like this as "crackers" as they hold up really well and make great snack bites!
To microwave: Peel sweet potatoes and cut into chunks. Place in a microwave safe bowl and add water until they are just covered. Microwave on high for about 15-20 min. You can stop and stir them to check on them about halfway through. They're done when easily pierced by a fork.
While the sweet potatoes are cooking, peel your garlic and prep your lemon (if using a fresh one).
In a food processor, combine almonds, garlic, smoked paprika and cumin and blend until smooth.
Add the sweet potatoes to the mixture and blend. You'll want a spatula to scrape the sides down a couple times to ensure everything mixes together.
With the food processor running, drizzle in the olive oil and water to reach a smooth, creamy consistency.
Taste, then season with salt and pepper.
Nutrition Facts
Calories per Serving:

179
Looking for some help making healthy eating easy?