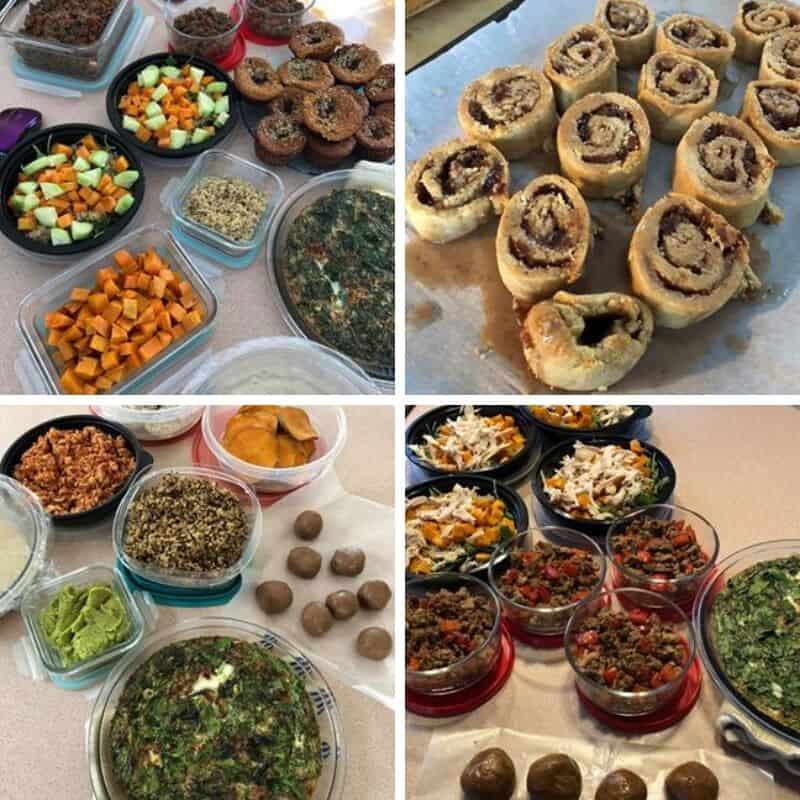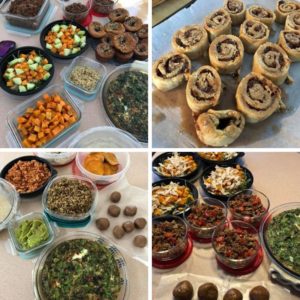 Making meal planning easier for you is my goal in today's post!
You'll find 5 Tips to Get You INSPIRED, 5 Tips for Getting It Done, and 5 Tips for Keeping it Going down below.
"Meal Planning" encompasses a lot of things, from the way you decide to organize your meals for the day, the week or even the month.
It's the recipes you choose, the list you make before you go to the store and your ability to "wing it" by deviating from your plan to get what's on sale or in season.
Meal planning is a really personal thing, so this list encompasses things that have worked for me, and also things that work for Rock Your Life members in the Betty Rocker health and fitness community. Thanks for sharing your ideas, ladies! ❤️
Feeding ourselves (and our families) isn't just about eating, it's also an expression of creativity and love – which is why I want to support you so that it can be simpler and more fun – especially when you have many demands on your time and are busy!
I'll be looking forward to reading your responses, questions and suggestions you have for me and other readers about how you do your own meal planning in the comments below!
---
Tips for Getting Inspired
Sometimes the hardest part is finding inspiration! These tips will help you get fresh new ideas.
1. Check Out Recipes!
Browse blogs, Pinterest, cookbooks and websites for recipes that look delicious and meet your eating requirements.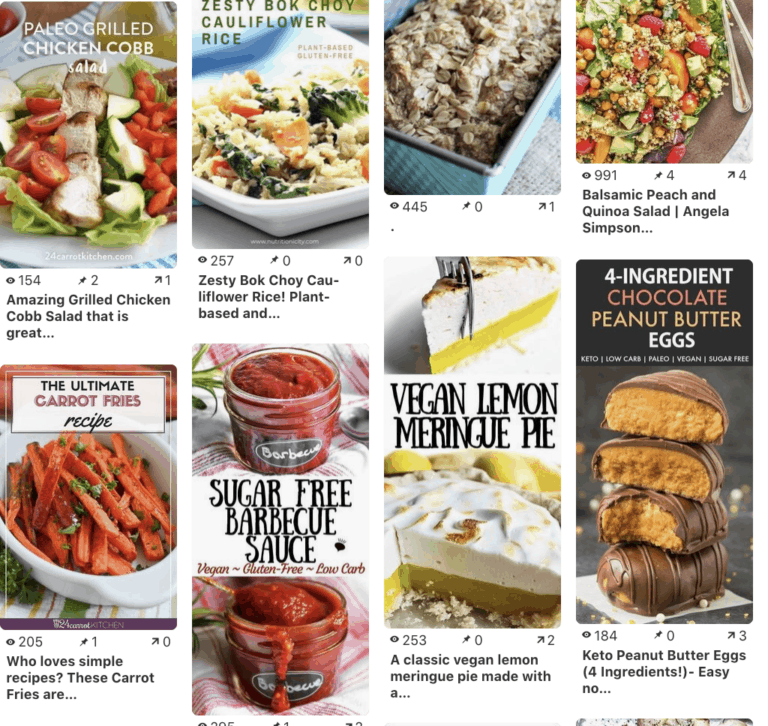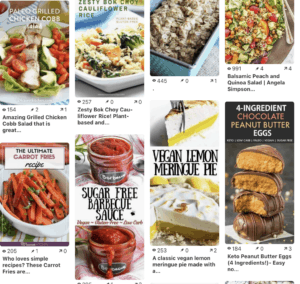 Here are some great places to find recipes:
2. Plan Weekly Theme Nights
A great way to get inspired for what recipes to look for is to have a weekly theme night. This can be a fun way to plan your meals, especially if you have kids.
PRO TIP: Weekly theme nights can create a lot of leftovers if you strategically cook them that way they can be used for upcoming lunches, and additional no-prep dinners.
A great way to get kids involved is by having them choose their favorite pizza toppings for dinner one night a week or having them suggest some themes for the next month. That way you have an objective when you're looking for healthy recipe ideas and not having to make it up yourself.
Here are some fun ideas with a few links to get you started:
3. Get Your Household to Choose (From YOUR Options)
This may seem obvious, but it's easy to get busy and forget that we don't have to put all the burden of coming up with inspiration on ourselves.
To make this easy on you and not create extra work (you're not a restaurant taking custom orders, of course) give them a couple of choices from what you've decided fits the weekly budget and the time you have.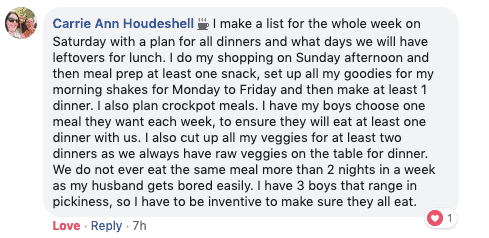 4. Is it Raining, Sunny, Hot or Cold?
Checking the weather is a fun meal prep motivation hack that will inspire you to look for recipe ideas based on the climate. I love to eat seasonally and tend to find better deals on foods that are in season.
Check your weather forecast for inspiration. Is it going to be cold this week? How about some soup or crockpot meals?
Hot this week? Maybe some cold salads or simple grilled meat and veggies sounds better.
Priming your brain to think about meals in a different way can give you the motivation to start looking for good recipes that suit you and get you inspired.
5. Plan a Dinner Party for People You Love (optional to invite them lol)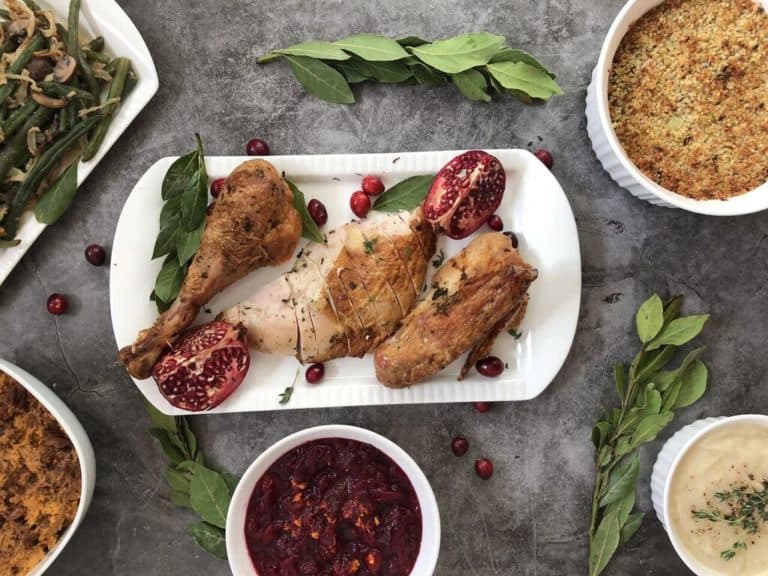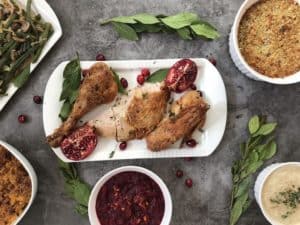 Whether you have actual company coming over or not, one of my favorite hacks for getting inspired is to plan as if some of my favorite people are coming over.
I find that I'm always the MOST inspired when I am imagining taking care of people I love, and sometimes we just need something outside of the norm to get us thinking creatively.
Of course if you're cooking every week for your family you're already planning for people you love, so imagine your best friends were coming over for dinner. Or that it's a holiday week. Some of my favorite menus, side dishes and recipes that last for days happen around the holidays. Why not use that as inspiration for a weekly prep?
Whatever you get excited to make for the (real or imaginary) guests (and your family), you'll often make extra – which will make for great leftovers – and save you time later.
---

Tips for Getting it Done
Once you've gotten inspired, it's time to get into the nuts and bolts of making it really work for you.
6. Decide How Many Meals to Plan For
Have a look at your calendar for the coming week and decide the number of meals you want to cook. Will you eat out a couple of times, or is this a stay home week?
Usually 5 nights of dinner and a couple of breakfasts is the most common denominator, but for some people 3 days of meals is the sweet spot.
From there take a look at what you have going on those days. Do the kids have practice? Do you have a late meeting at work? Those might be good nights for a slow cooker recipe or leftovers.
7. Pick Recipes that Have Some Common Ingredients
This is one of my favorite things about making my meal plans. I pick recipes with ingredients that I can use several times. It's a money saver, and also just makes the whole planning process easier. I like some variety but I also don't need to have a 3-course dinner that's different every night!
When I'm thinking about ingredients that "go together" I'm thinking about smoothies that I can use fruit and greens in – greens that also work in the salad I want to make. I'll choose 2-3 proteins, but prepare them a couple different ways.
Here's a sample from a couple days of suggested daily menus in the Body Fuel System.You can see how the foods are very complimentary, but still have variety. Each week, the recipes change, but they always work well together in different recipes.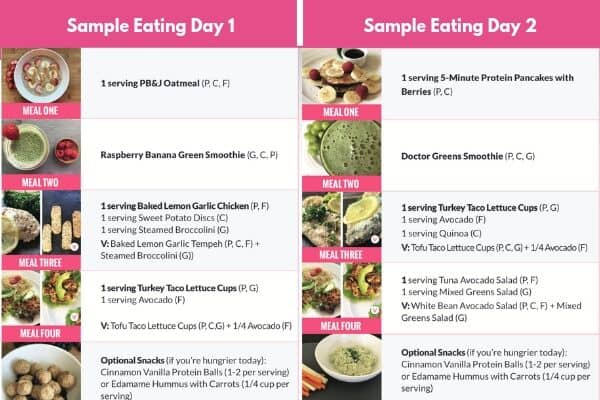 8. Check Your Stock for What You Already Have
Take a look at what you already have in your fridge, pantry, and freezer. Doing inventory of your kitchen and pantry can help you decide on the best recipes to make, and help you avoid wasted food (and spending extra money).
As you're preparing to make your grocery list based on the recipes you've chosen, you may be able to eliminate adding some recipe ingredients to your list.
9. Choose Your Shopping Day
For a lot of people, Sunday is the day to get groceries. But for others it's a day they're already out and about running other errands and are close to their preferred store. Whatever day it is, make sure it works with your schedule.
From there, start your grocery list by grouping ingredients together by departments in the grocery store, or by food types.
I always leave the frozen section for the end, and pick up produce first to see if there is anything seasonal or on sale that would work with my plan.

PRO TIP: While I really prefer to go to the store myself, I sometimes use a grocery delivery service called Instacart. You can save your grocery list and regular items you purchase for any number of stores in your area. The time it saves me is well-worth the fee on days I'm short on time – but nothing beats actually seeing and choosing my own foods.
10. Make Enough for More Than One Meal
If you strategically plan your recipes for the week to include similar ingredients, you can have a few staple dishes in quantities that allow you to enjoy variety without breaking the bank.
These days it feels like a luxury to be able to cook every meal fresh – so I opt to cook recipes that keep well for several days and rotate them with other food I'm making.
I'll vary entrees to use for either lunch or dinner – for instance my shake n' bake chicken from the Body Fuel System works great on a salad, and can also be used with a side of sweet potatoes or black beans, or even sliced up to use in a sandwich.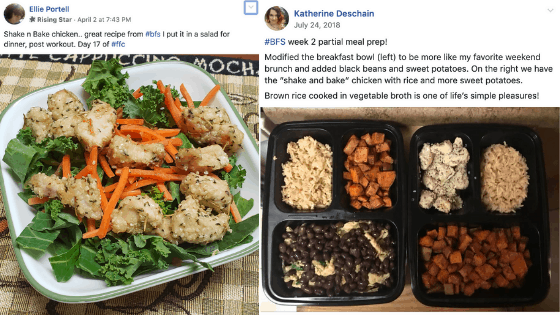 ---
Tips for Keeping It Going
Now that you've got a system, let's keep things going so you can be consistent and stay on track with ease.
11. Start a Recipe Journal
One of my favorite ways to find inspiration is to look back at my own record of things I've cooked in the past that I've enjoyed. I'm always on the lookout for ideas to tweak and turn into my own healthy versions, and sometimes I'll retry a recipe from the past with a new twist.
If you're using Pinterest to choose recipes, you can always keep a board with recipes you've tried and liked, or take pictures of your own meals that you've enjoyed and save them on a board or just on your computer.
12. Create a Calendar for Planning Your Upcoming Meals
Now that you have some great recipes, start a calendar of what you'd like to cook over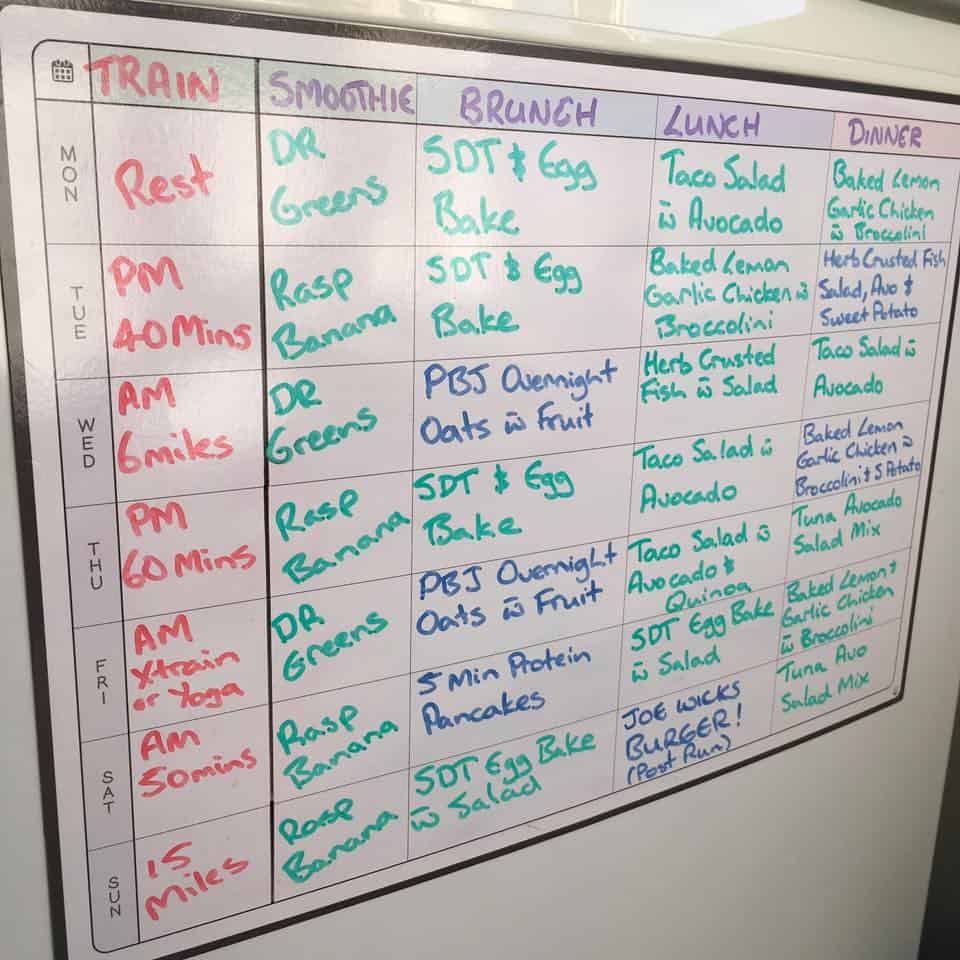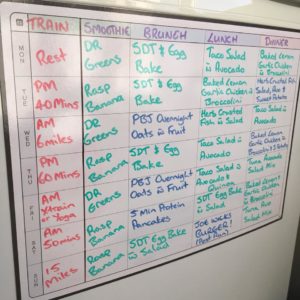 the next few days or weeks.
You can use a whiteboard, a notepad, your phone, or calendar. The important thing is to write it down so you have a plan that you can easily look at.
I really love how Del also added her workouts to this lovely plan. She was using the Body Fuel System menu to map out her upcoming week – a great way to get in the habit of NOT overeating. When you see what's coming up, you're more likely to stay on track.
13. Follow an Already Done-For-You Plan.
Save time, and enjoy the convenience of having everything all mapped out for you so that you can shop and prep with ease.
My meal plans all come with different healthy recipes, done for you daily menus and grocery lists so all you have to do is follow the steps! I'd recommend the Body Fuel System, as it's my most comprehensive food and nutrient guide, has 98 healthy gluten-free, dairy-free whole food recipes (with Vegetarian options), 6 weeks of done-for-you meal plans that make all of this easy – and you can use all 6 weeks 3 different ways, extending the value you get with this plan dramatically.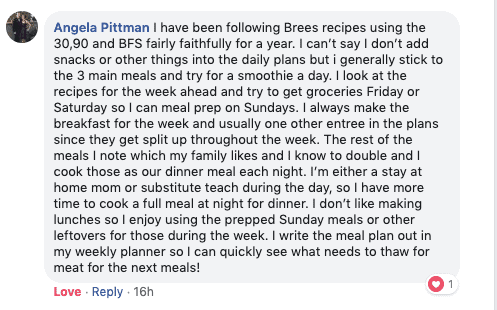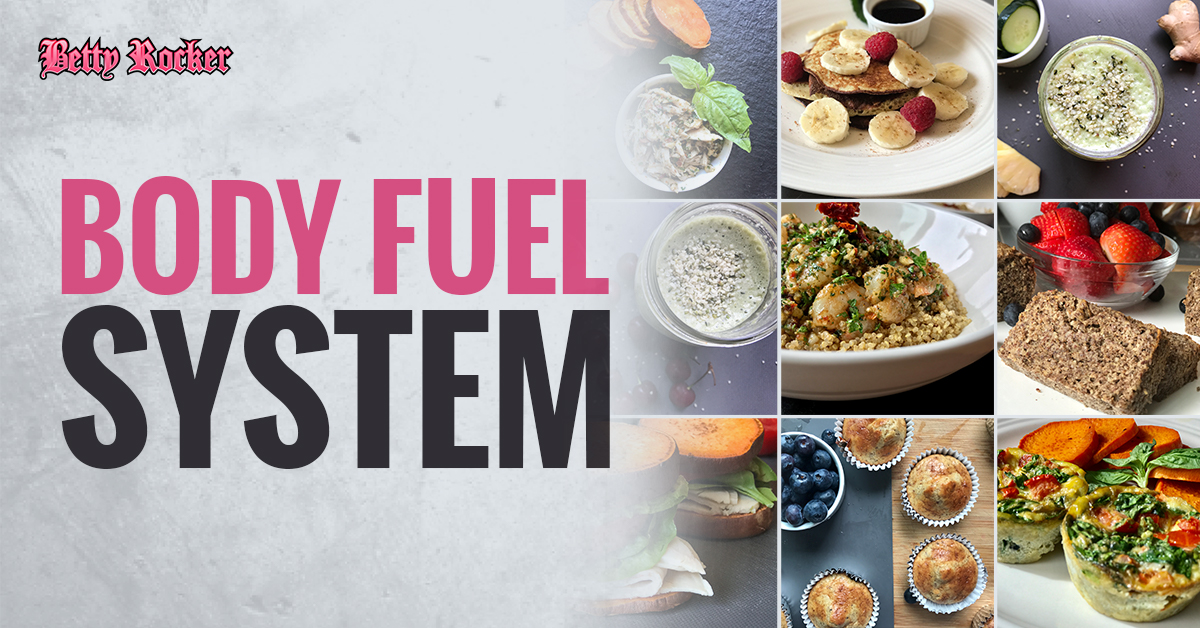 14. Set Yourself Up for Success #likeaboss
One of the best ways to cut down on the time it takes to make things is to set yourself up for success like a prep kitchen chef would.
Dice up some garlic, wash your lettuce and herbs, chop onions, roast vegetables and even bake a little chicken. Then stack up your containers of prepped ingredients in the refrigerator and bask in your own awesome preparedness!

15. Make sure you can see your food!
It's easy to forget what food you bought when your fridge is over-full and things get hidden in the back.
Keep your prepped food front and center and have a list nearby of everything in the fridge, especially leftovers, as a visual reminder of all that delicious food.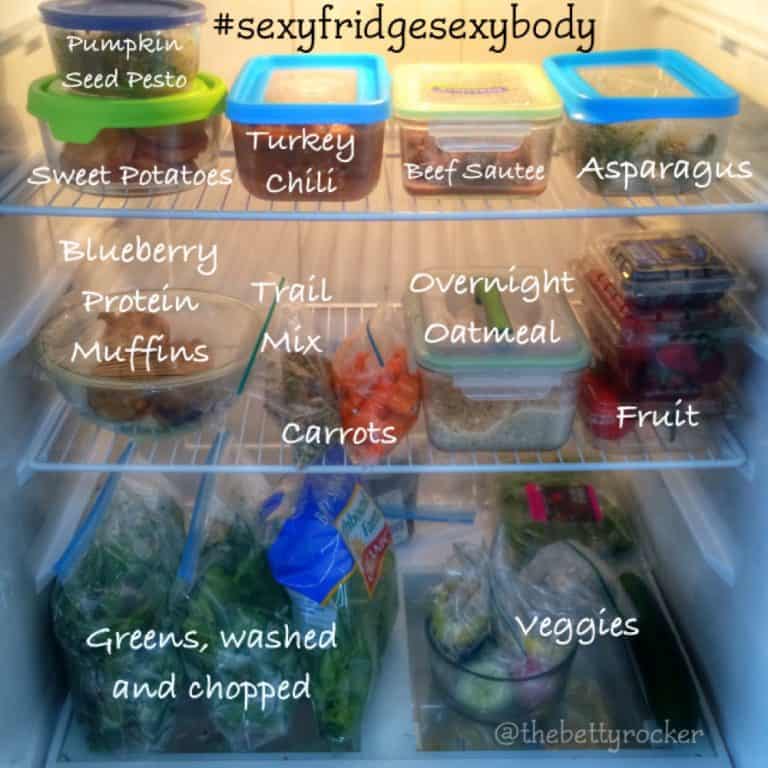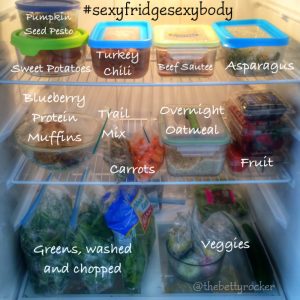 ---
Nutrition is the KEY foundational piece to looking and feeling your absolute best. So the fact that you're here makes me really happy, because I know that you are going to be successful!
Wherever you are at on your path of health, I support you and your self experimentation – we are all a work in progress on an ever-evolving journey and I am so happy to share it with you!
Comment below and let me know what tips you are going to use or if you have any others that you want to share. I love hearing from you!
---
If you know a woman who would like to feel more empowered, happy and fit, share this post with her! 
---
Want Me To Just Do The Planning For You?
No problem! I'm here to help with the Body Fuel System!
Enjoy 98 Betty Rocker gluten and dairy free whole food recipes that are EASY to make, and even easier to eat, a 6-week done for you daily meal plan that's easily customizable, grocery lists, prep steps and more!

The Body Fuel System uses my simple, proven Eating Types to make it easy to stay on track. It also gives you healthy, fat-burning recipes and foods you can eat to look and feel your BEST every day!
Recipes like….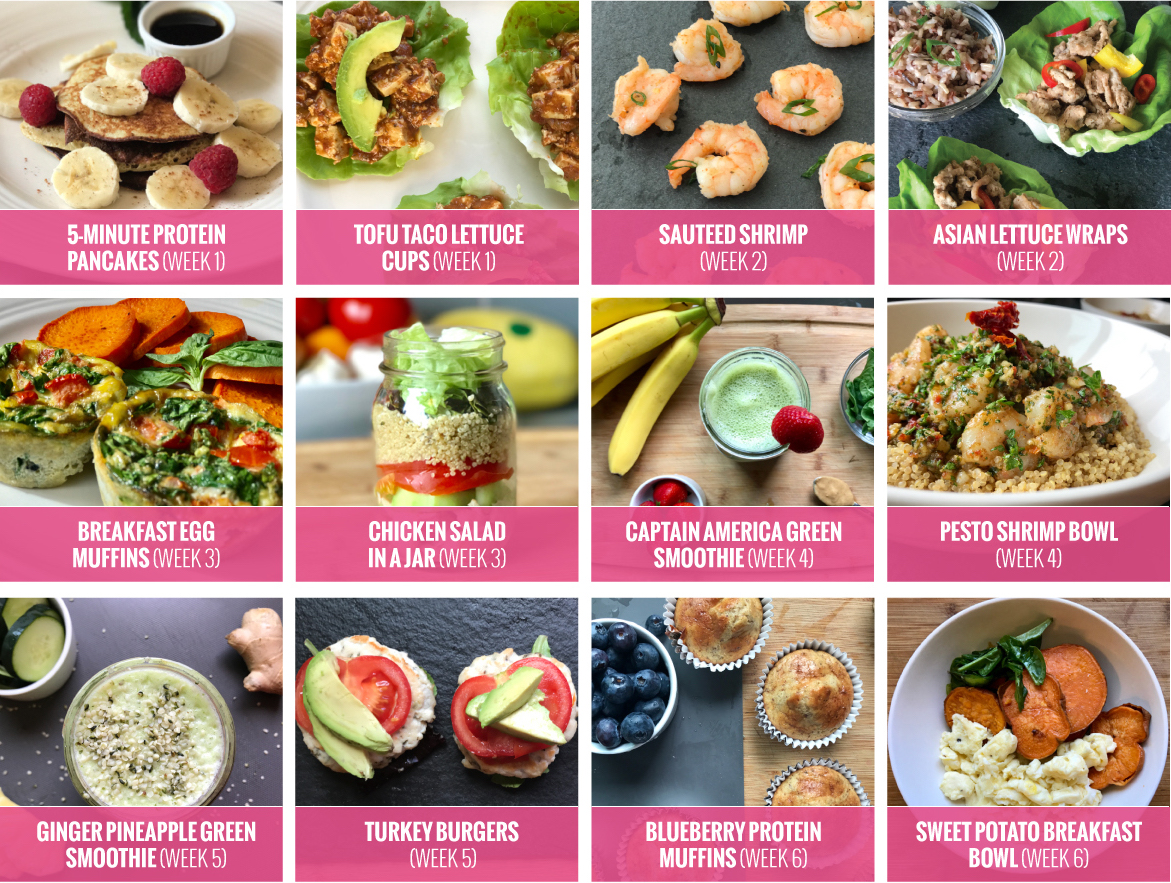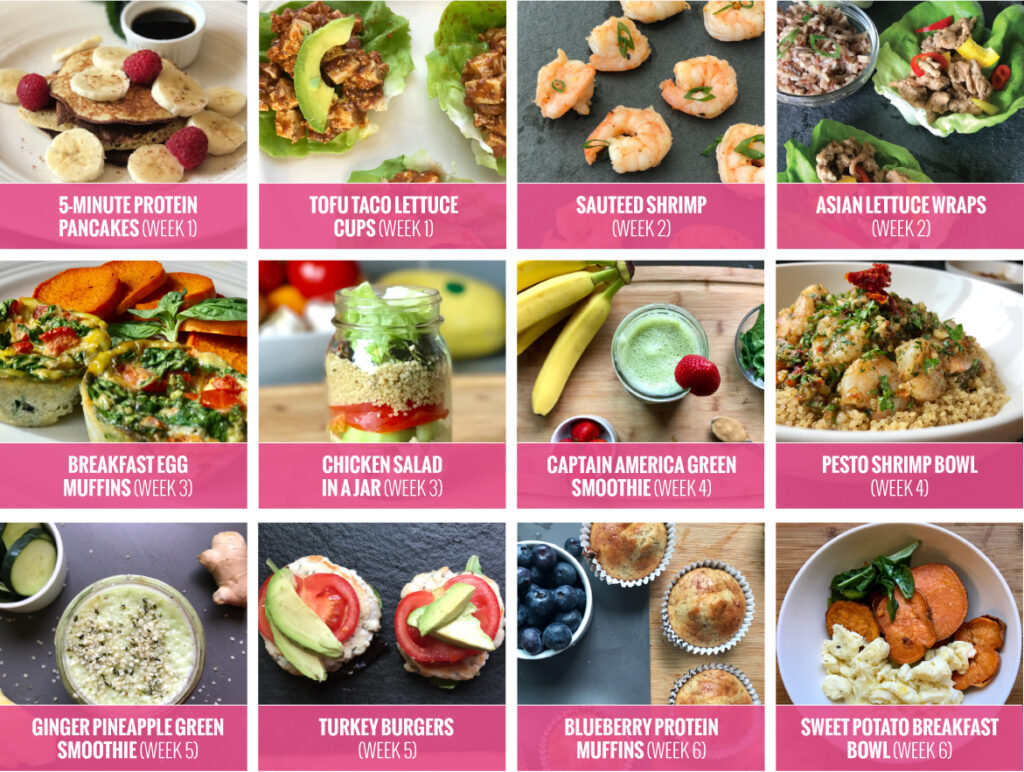 This is my signature eating system and it contains 6 weeks of done-for-you meal planning and recipe guides! You will not only learn the strategies that have given me long-term success, but also enjoy the time-saving benefits of having it all planned out for you!