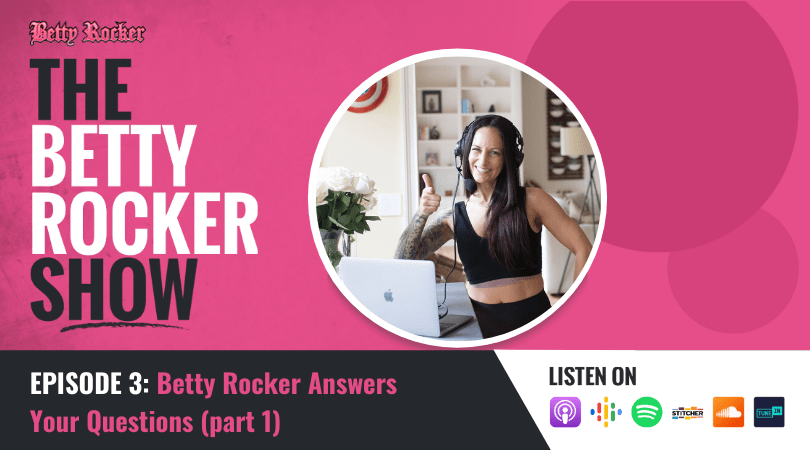 Welcome to The Be

tty Rock

er Show, the place to be to nourish your mind, love your body, and rock your life.
I'm so excited about today's episode because I get to answer questions that YOU have sent me. I'll be covering things such as:
How to stay consistent when you're just not feeling motivated.
Staying fit when you're a busy parent.
Dealing with unsupportive people in your life.
Cellulite.
…and so much more! I hope my thoughts and responses to these questions provide you with insights that support you on your journey. You might want to take notes today, so grab a pen and paper in case you want to write anything down!
---
Here's today's show! Be sure to
leave a review

on your favorite podcast player.
---
In this episode you'll get answers to the following questions:
QUESTION 1:
How to be consistent with your goals (and overcome excuses) (1:00)
"I recently joined your Rock Your Life group and purchased the 30 day challenge meal plan… My biggest struggle is sticking with something, following through with my plans and seeing it all the way to the end.
So I guess my question for you is how do I get past my excuses for "allowing" myself to eat something I shouldn't, or skip my workout and just do what I've set out to do?"
–Jenn, 34 from Winnipeg. Manitoba, Canada.
---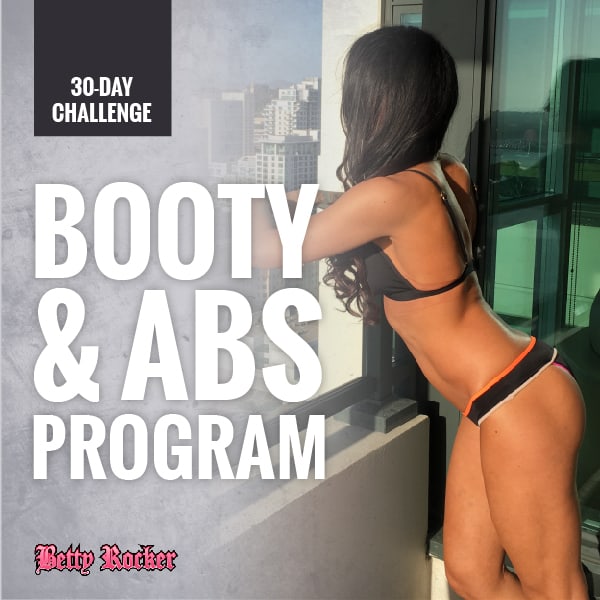 ---
QUESTION 2:
How to fit in exercise (that will give you results) from home when you're super busy (8:10)
"I have just started (working) full time, and I'm finding it so hard to fit in exercise. When I'm home I get mummy guilt.
So my question is how can I fit it in and what type of exercise will give me the best results in my home when I can't get outside for a run?"
– Zoe W, 30 from South Australia.
---
QUESTION 3: How to Manage Cellulite (10:42)
"Big struggles for me: finding time to get a workout in (I have 2 kiddos under age of 4 and work full time), and I also struggle with cellulite on my legs. Don't need to lose weight, just want to make the cellulite less noticeable!"
–  Erin, 42, from Pleasant Hill, CA.
---
QUESTION 4: How to deal with unsupportive people in our lives (18:20)
"How to be a supporter for exercise, healthy eating and myself when I have an unsupportive spouse?
He has stated he is jealous of how motivated I am on bettering myself but then turns around and thinks I am becoming "too buff" and this or that – and does not support me on what I want, or how I want to live my life?"
–  Catherine 34, from Emmaus, Pennsylvania.
Unsupportive partners
Understanding and compassion
Communication
---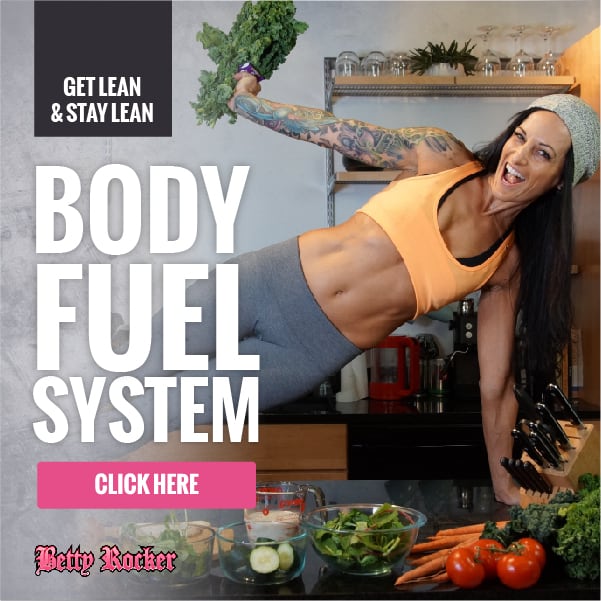 ---
QUESTION 5: How to shift into a healthy relationship with food and exercise, and start loving your body (25:25)
"My biggest struggle right now is working out for the right reasons. I have an unhealthy relationship with food and my body and I find myself using exercise as a way to counter or punish myself for eating bad or binge on food.
Some days I'm working out excessively and I'm exhausted. I know this isn't good for my physical or mental health, how do I overcome this toxic cycle, how do I take care of myself and start to love my body?"
–  Jamie, 22 from Minnesota.
Taking personal responsibility
---
Do YOU have a burning health or fitness question you'd like me to answer? You can submit your questions for upcoming podcasts right here.
Love
The Betty Rocker Show

? We do too!
Share it with your friends, and subscribe on your favorite podcast
player to be alerted when new shows drop!
ABOUT
THE BETTY ROCKER SHOW

:

Join me for open and thought provoking discussions about health, fitness, and how to stop undermining ourselves – and start taking meaningful action that makes us role models to others…

….and, listen in on my intimate conversations with amazing thought leaders, health care professionals, athletes and celebrities to learn their secrets and insights for overcoming life's challenges, living longer, healthier, stronger and more #flawsome lives.

New shows are released on a weekly basis during each season of The Betty Rocker Show. Shows alternate between solo episodes with me, and interviews with guests.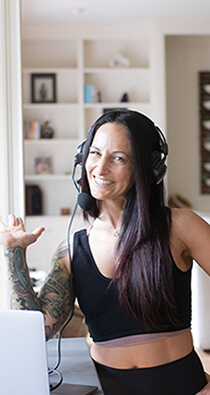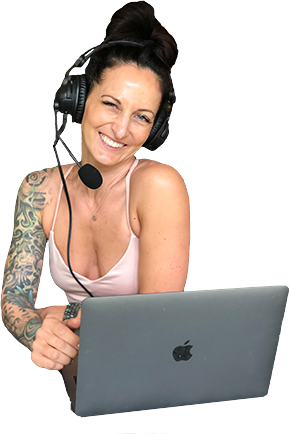 Subscribe

on your favorite

player today!