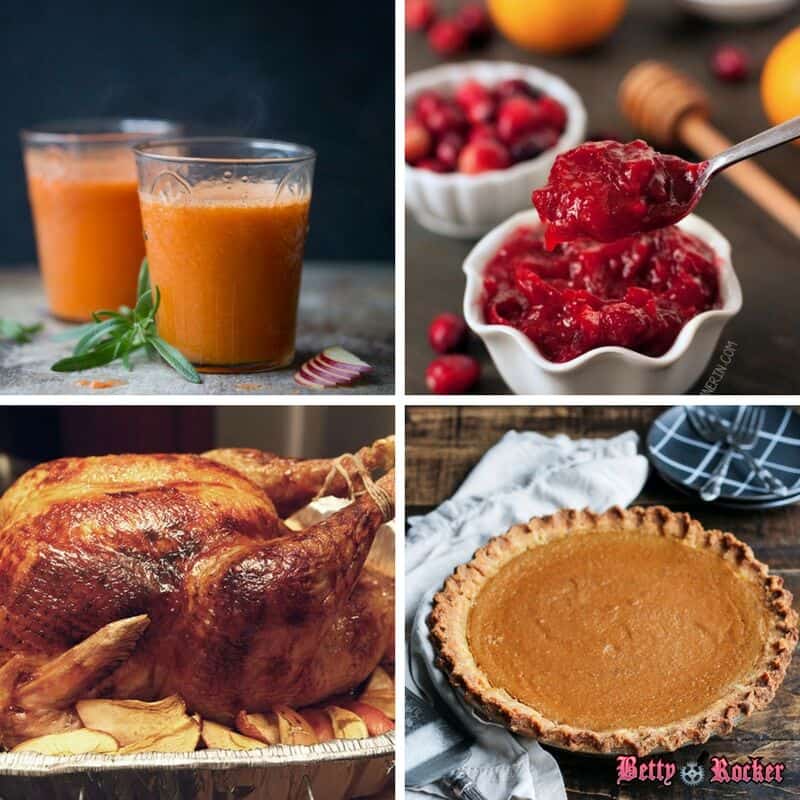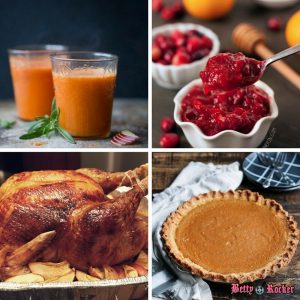 Happy Thanksgiving Rockstar!
You know what my favorite thing about this time of year is?
The focus on being grateful for all the awesome parts of life – and my gratitude list definitely includes YOU!
My second favorite part? The food, of course!
While the holidays can be a great time to lean on my No Strings Attached philosophy, it's also really easy to enjoy your favorite flavors of the season while staying right on track with your nutrition.
That's why the coaches at Team Betty Rocker and I rounded up some of the best healthy versions of Thanksgiving classics the web has to offer, just for you.
I am so excited to share these epic recipes with you for your holiday gatherings and beyond – each dish is more scrumptious than the last!
From appetizers to desserts, we've got you covered with gluten-free, dairy-free, whole-food-based recipes that could easily become instant favorites of your whole family.
Be sure to leave these bloggers a comment when you stop by – it's always wonderful to hear feedback from you – and enjoy!
---
Appetizers
---
---
---
---
---
---
---
Sides 
---
---
---
---
---
---
---
---
---
Main Dishes 
---
---
---
---
---
---
---
---
---
---
---
Desserts
---
---
---
---
---
---
---
Drinks
---
---
---
---
---
---
---
Wishing you and yours a Happy Thanksgiving! Leave me a comment below and let me know which recipes you'll be trying – I can't wait to hear how they turn out!
---
Looking to balance your nutrition with more healthy recipes?
Try any of my done-for-you Meal Plans! Each unique set of recipes offers vegetarian options, and is gluten-free, dairy-free, kid-approved and family-friendly, and comes with done for you menus, grocery lists and more!